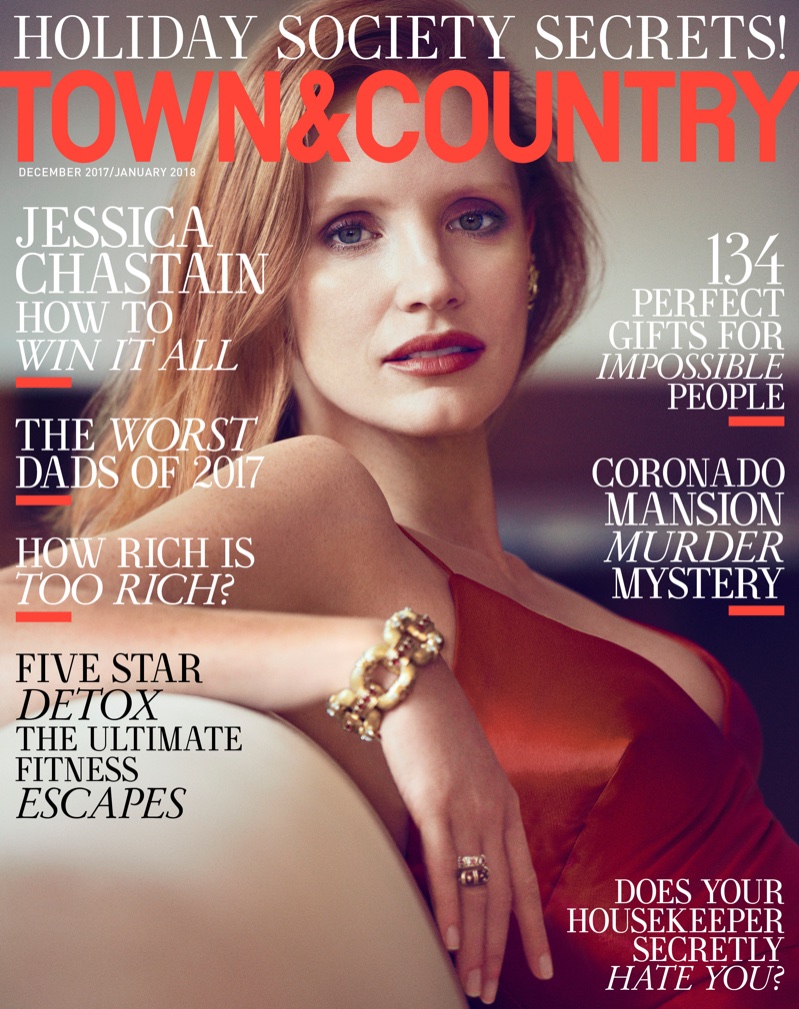 Actress Jessica Chastain looks as elegant as ever on the December-January 2017.18 cover of Town & Country Magazine. Photographed by Matthew Brookes, Jessica wears a Ralph Lauren Collection dress with a bracelet and rings from Tiffany & Co. In the accompanying spread, the 'Molly's Game' star impresses in ladylike dresses and separates. Stylist Nicoletta Santoro selects designs from the likes of Prada, Bottega Veneta and Givenchy.
Related: Jessica Chastain Dazzles in Piaget Jewelry

Cover Shoot: Jessica Chastain for Town & Country December/January 2017.18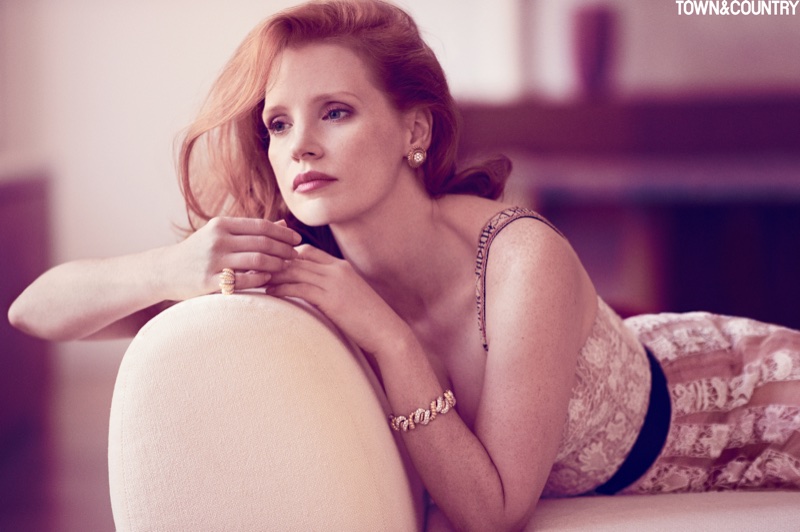 In her interview, Jessica explains why she doesn't take on traditional female roles.
"I am not one to go for traditional female roles, because I don't think traditionally female characters are very interesting, and I don't think they represent real life. I'm working hard to break free of stereotypes that the film industry has created and nurtured around women."