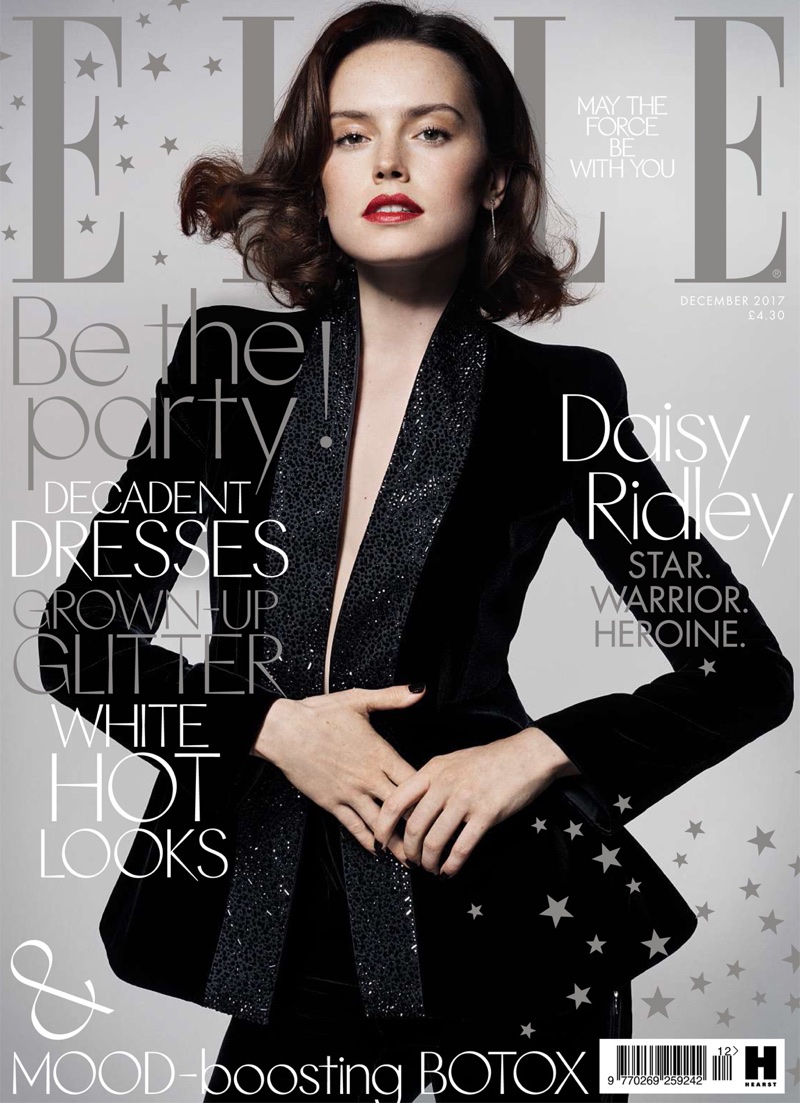 Actress Daisy Ridley looks sharp on the December 2017 cover of ELLE UK. The 'Star Wars: The Last Jedi' star poses in an embellished pantsuit from Giorgio Armani on the newsstand cover. For the subscribers edition, Daisy looks ready for her closeup in a glittering dress from Dior's winter collection. Photographed by Liz Collins, the brunette impresses in party ready dresses for the fashion shoot. Stylist Anne-Marie Curtis selects dresses with sequin and crystal details.
Related: Daisy Ridley Channels 80's Fashion in V Magazine

Cover Shoot: Daisy Ridley in ELLE UK December 2017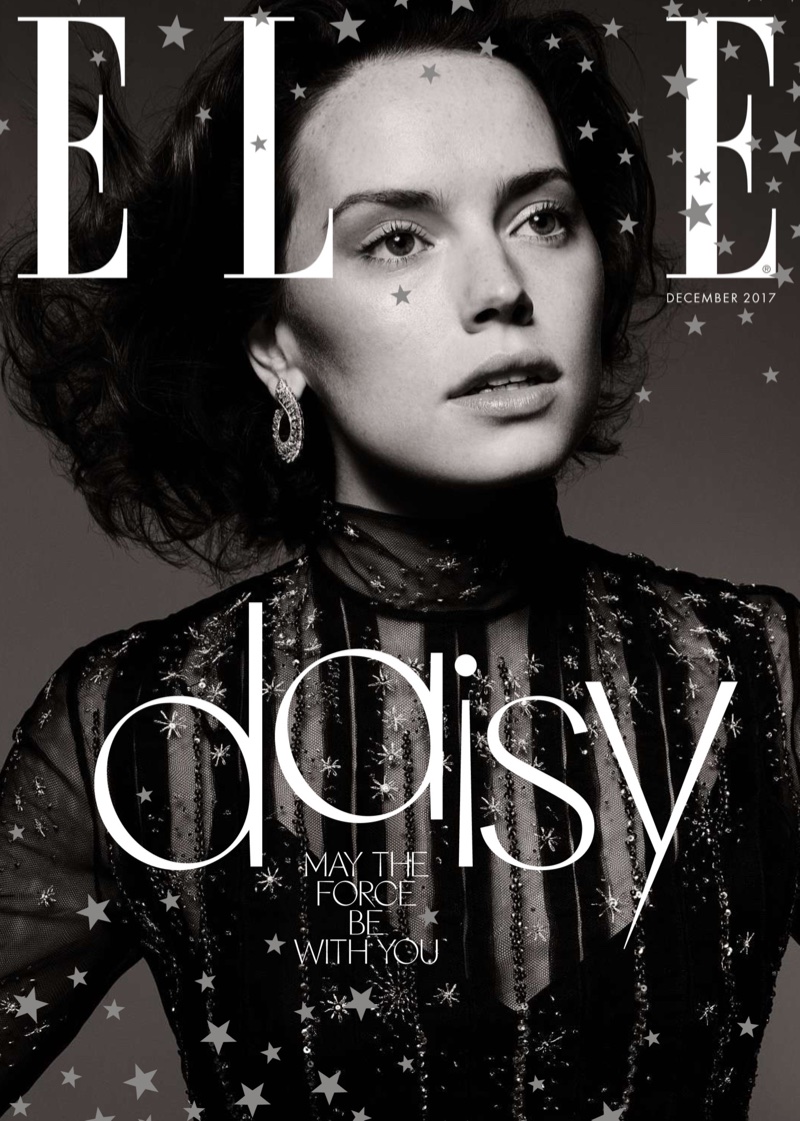 Daisy opens up about not having as many scenes with John Boyega for the 'Star Wars' film.
"It's not this big adventure that I'm on with John [unlike the first movie]. I was thinking I did the first one because I didn't really know what I was getting myself into and I was having loads of fun, and suddenly I'm realizing what this actually is, and I can't f**king do this. I'm highly dramatic – so it's all 'oh my God'…finally I was like 'Oh yeah, this is working."