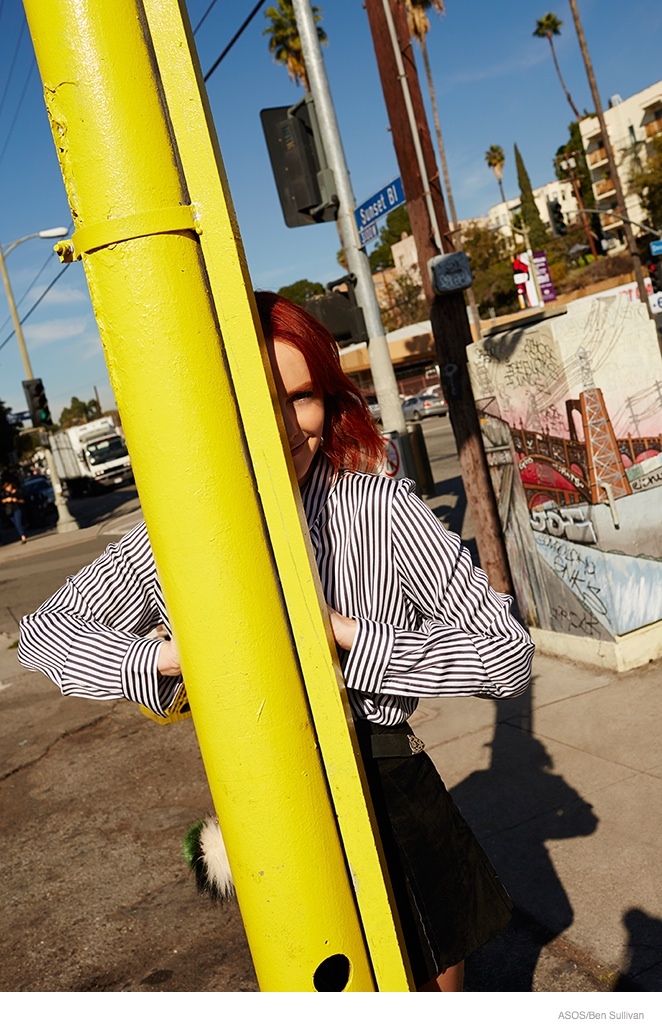 Actress Jena Malone lands the March 2015 cover story from ASOS Magazine, wearing a striped top and A-line skirt in the image. For the photo shoot, Jena hits the streets of Los Angeles for photographer Ben Sullivan. Styled by Zeba Lowe, the redhead impresses in seventies style denim, fringe and more. In the new issue, Jena opens up about joining "The Hunger Games" series, her favorite designers and more.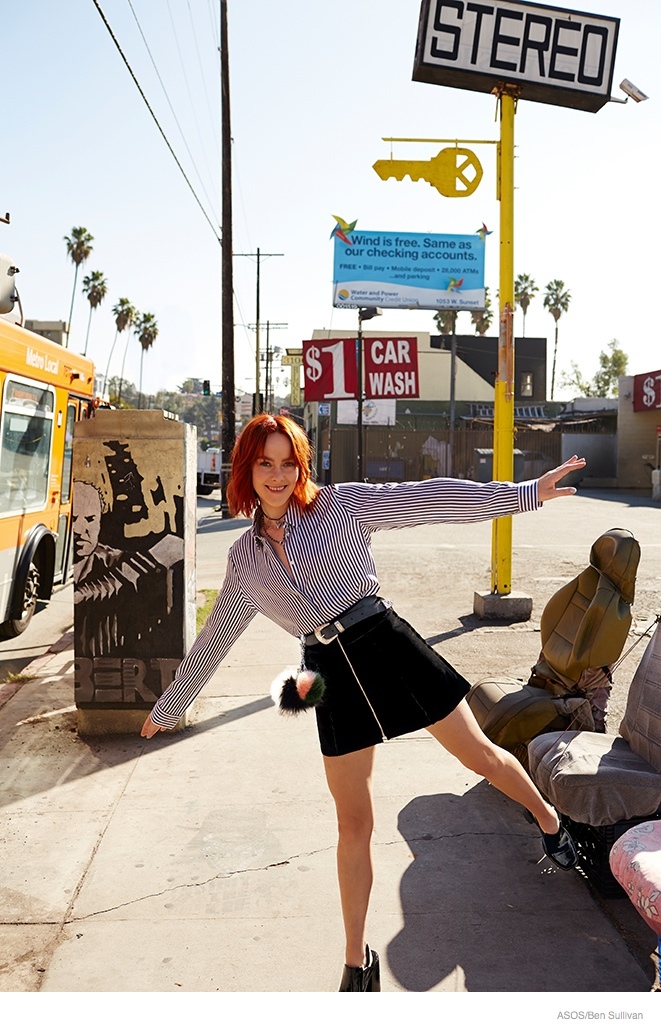 On her role in Hunger Games:
"Sam Claflin and I were the newbies, and the rest of the cast had their own little families by the time we arrived. We were like are they going to accept us?! The set was super loved up and awesome.. like going to summer camp- you already know what your good at and who you love, and where our things are".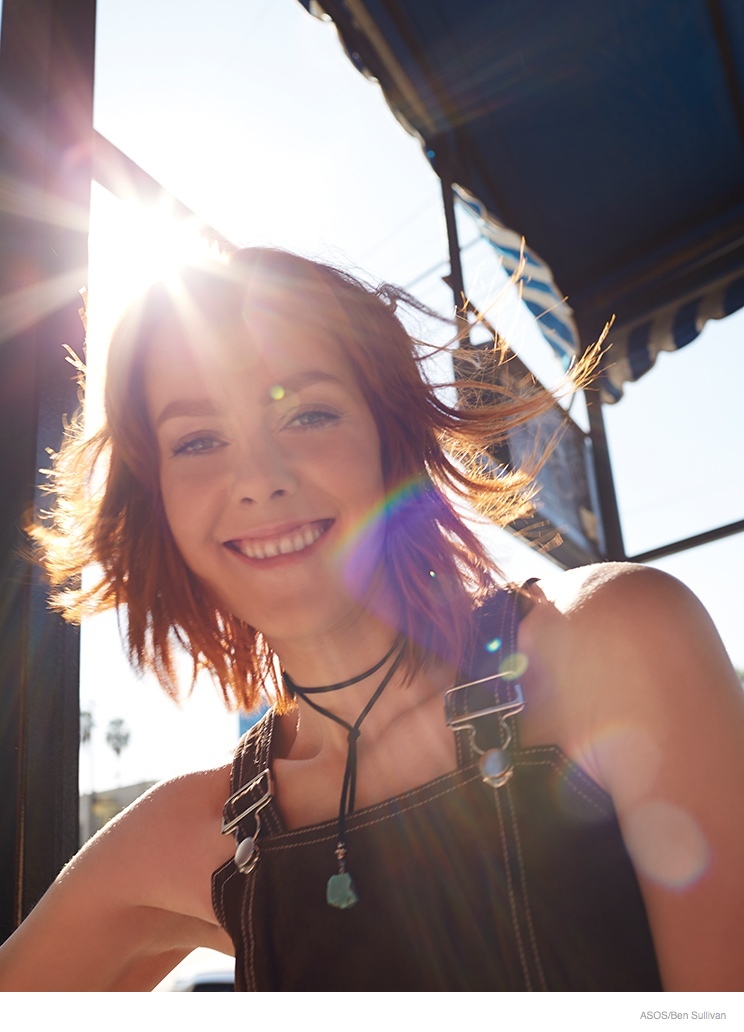 Red carpet ready:
"When I was younger I used to style myself- I was a tomboy and I would show up having brushed my hair, wearing a dress that I'd had for three years. Now I'm lucky to be able to borrow things to wear to premieres- it's like having a love affair with fancy things and then I have to give them back. Like that grand Cinderella story that evaporates at dawn".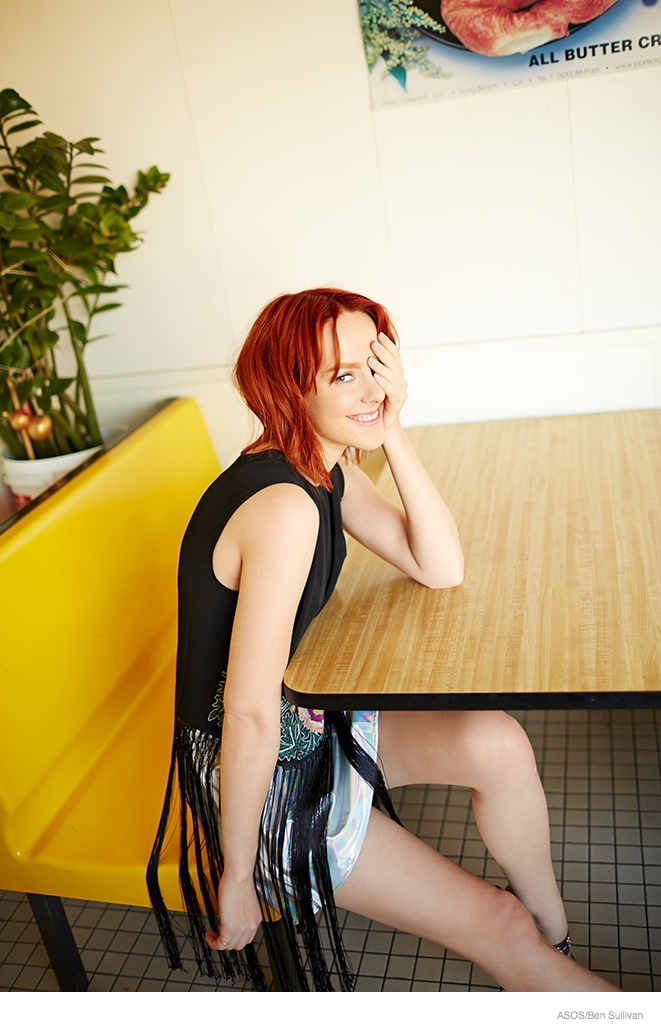 On her favorite designers:
" I live in Reformation, but that's splurging for sure… I'll go into Dolce and get like, one glove. I think Gucci is awesome and I love Valentino. What Alexander McQueen did when he was alive, I love, and Thom Browne's shows are so beautiful- he creates this other world!"