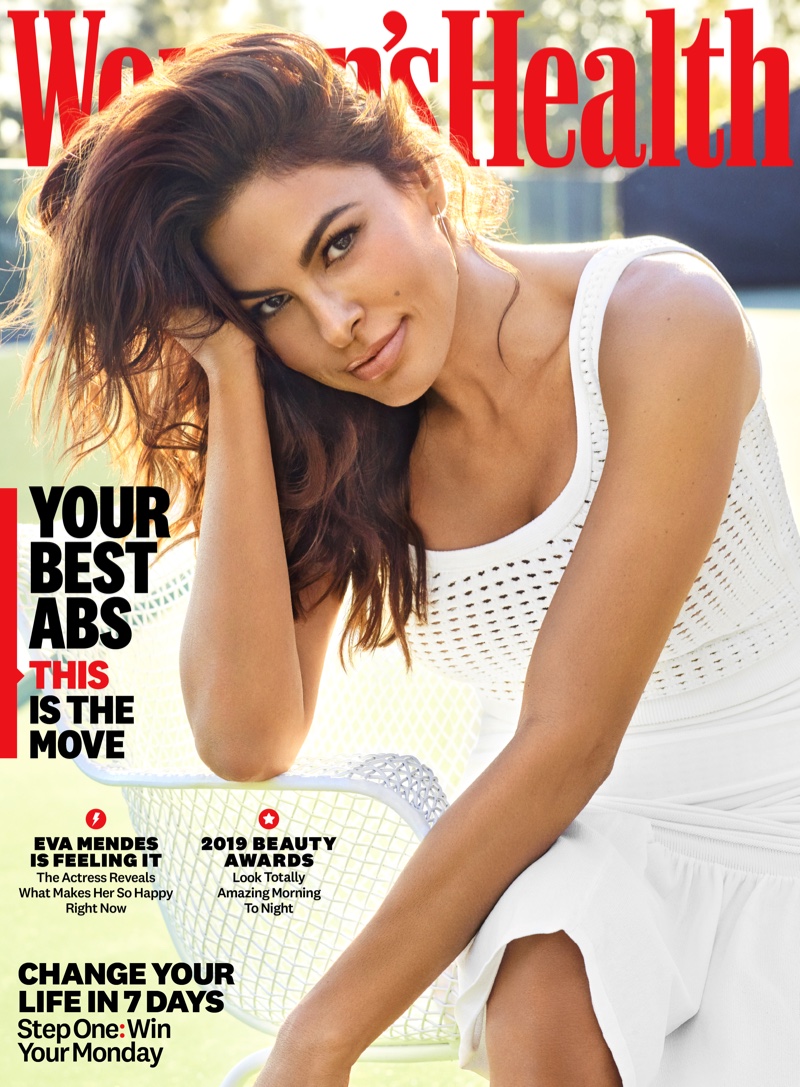 Eva Mendes graces the May 2019 cover of Women's Health Magazine. Photographed by Peggy Sirota, the actress wears a Herve Leger bodysuit and Eva Mendes Collection at New York & Company skirt. Inside the glossy, Eva poses on the tennis court in sporty glam looks. Stylist Kristen Saladino selects knit dresses, athleisure separates and chic jewelry.
Related: Eva Mendes Designs Fab Spring Styles for New York and Company Collab

Cover Shoot: Eva Mendes for Women's Health May 2019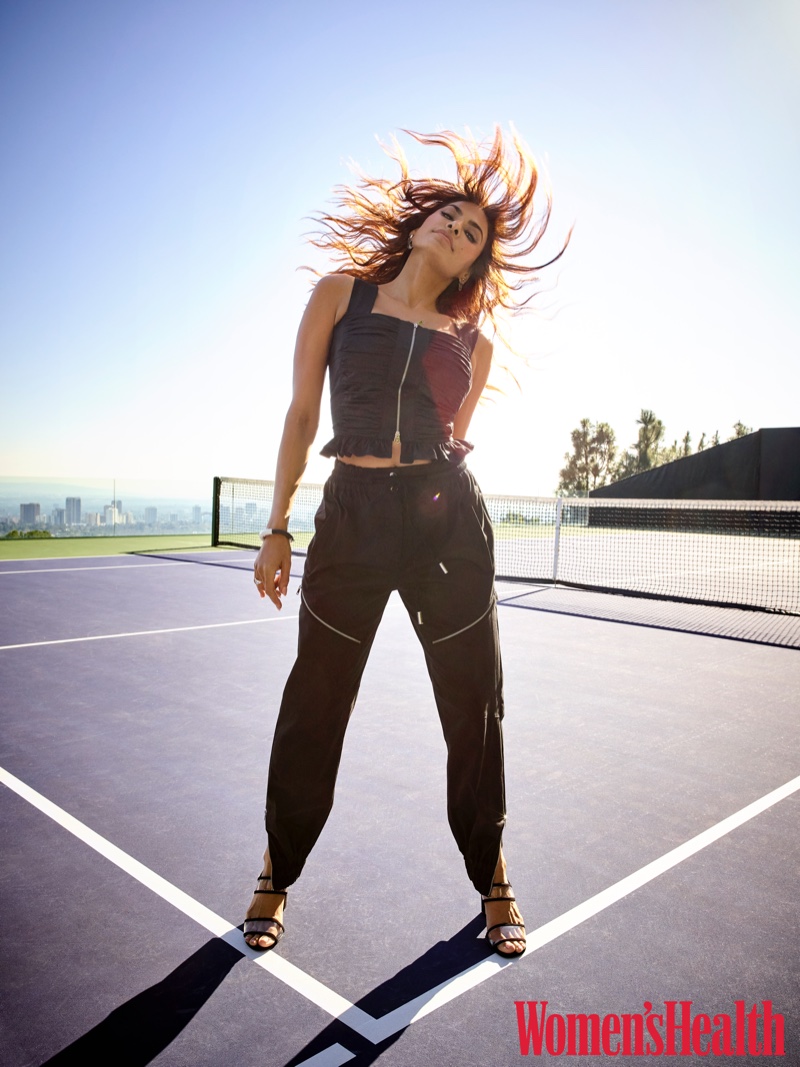 Eva Mendes on Working Out
In her interview, Eva talks about how she finds it difficult to work out.
I'm envious of women who enjoy working out, because I have the worst attitude about it. My vanity gets me to the gym – and obviously health reasons – but I'm kicking and screaming the whole way through."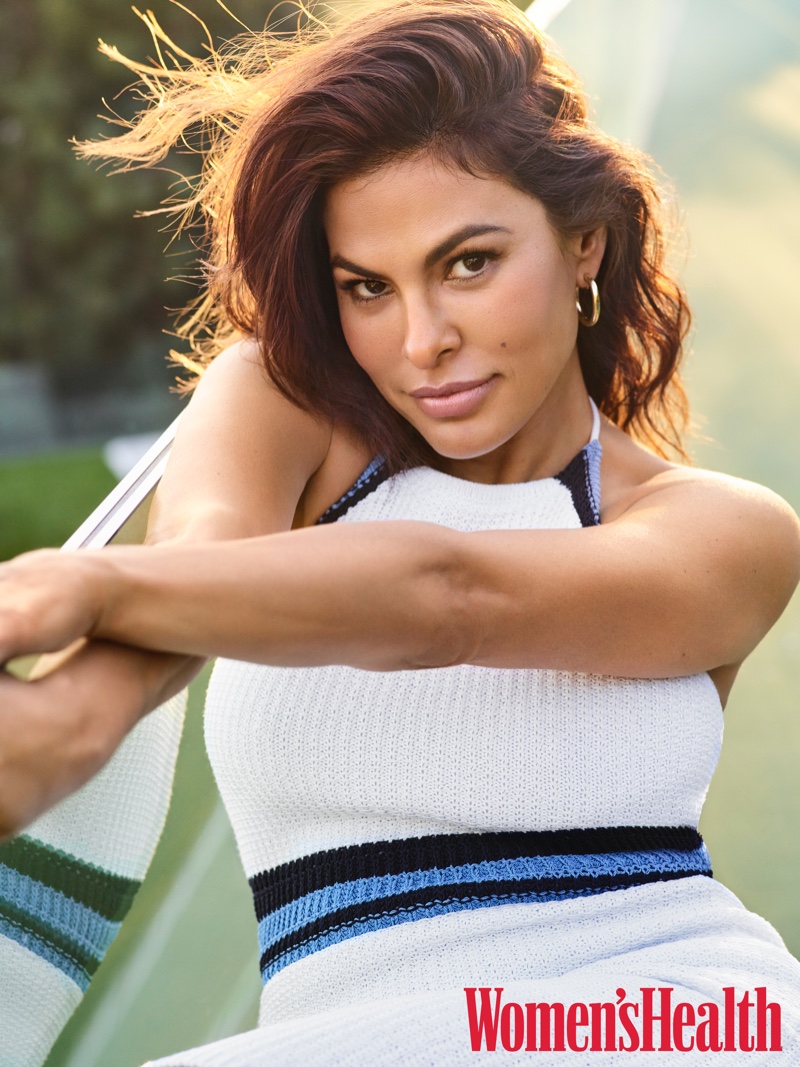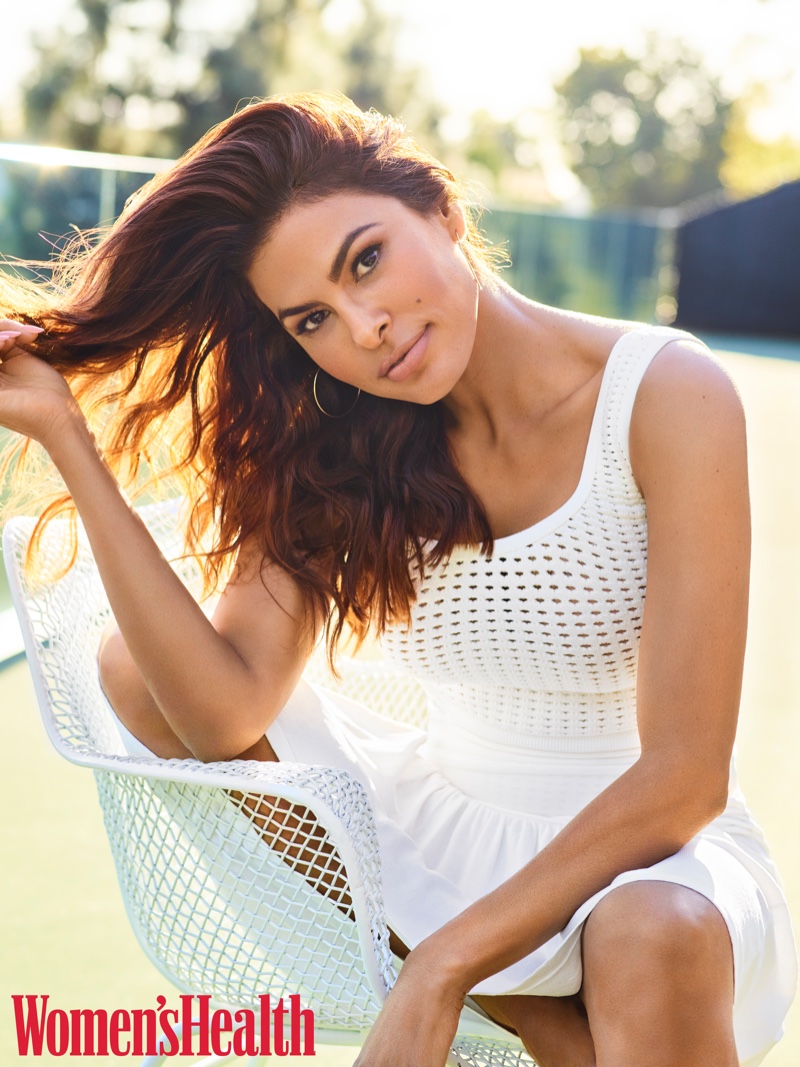 Photos: Peggy Sirota / Women's Health Magazine