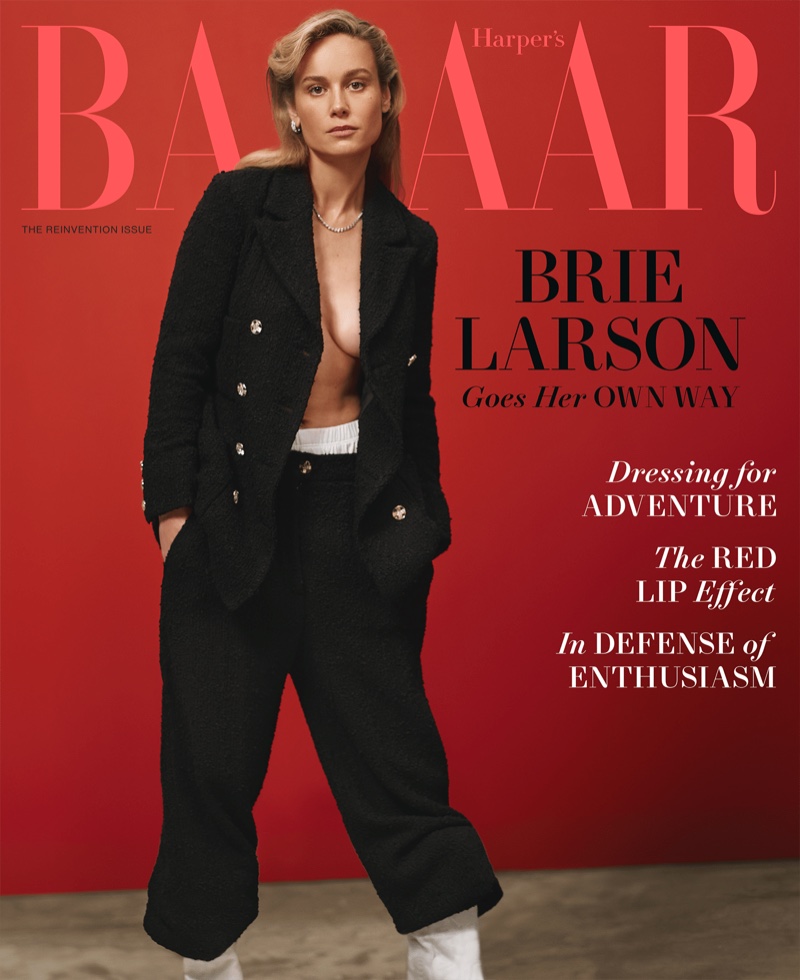 Harper's Bazaar US has revealed their April 2023 cover star: Brie Larson. In the Reinvention issue, hitting newsstands on April 4th, The Marvels star impresses in a casual yet elegant ensemble featuring a Chanel jacket and pants, Cartier earrings and necklace, and Jeffrey Campbell boots.
Brie Larson for Harper's Bazaar US April 2023 Cover Photoshoot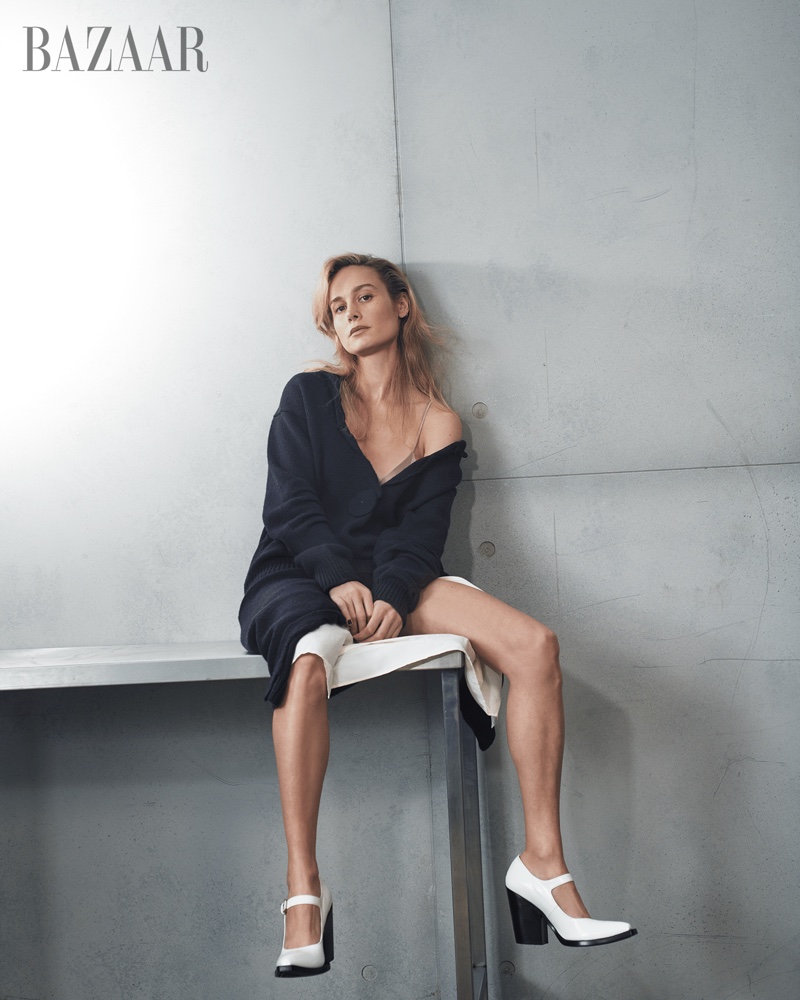 Captured by photographer Collier Schorr, the blonde Oscar-winning actress' effortless style shines through with denim, graphic tees, and even more boots. Brands like Giorgio Armani, Michael Kors, and Prada make a statement in looks styled by the magazine's editor-in-chief Samira Nasr.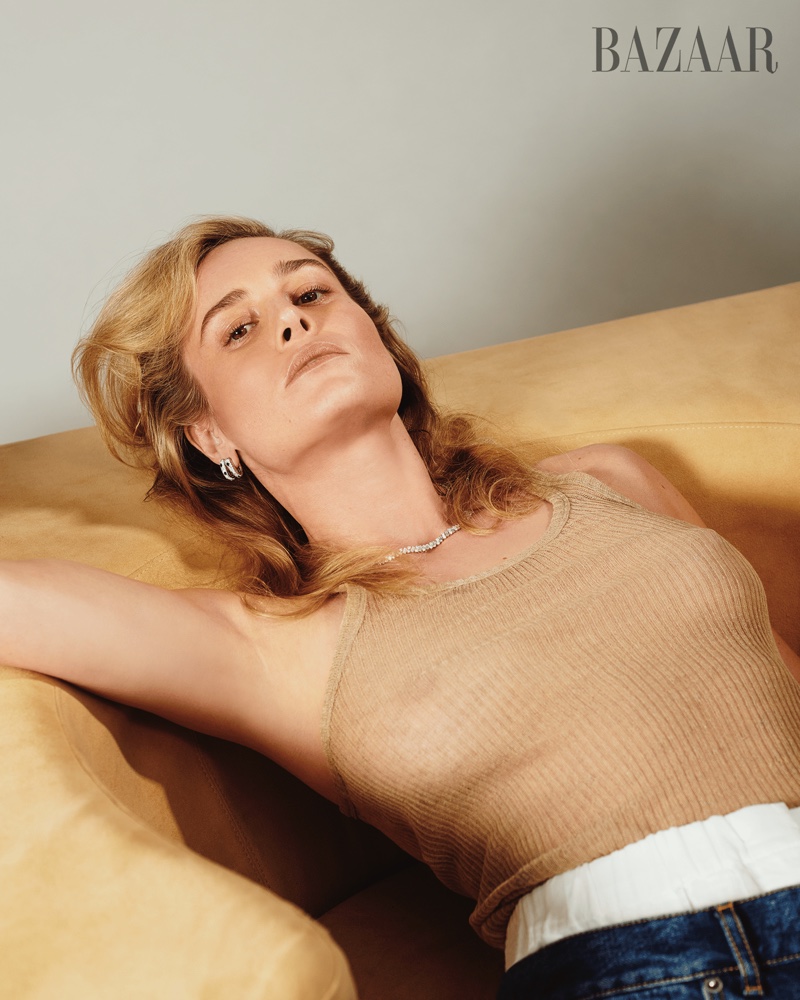 In an interview with the magazine, Larson discusses a wide range of topics, from her portrayal of Captain Marvel to her new YouTube channel.
When living her life outside the limelight, Larson emphasizes the importance of staying grounded in reality. She intentionally avoids flashy clothing and is open to confronting issues in her relationships to maintain this sense of truth.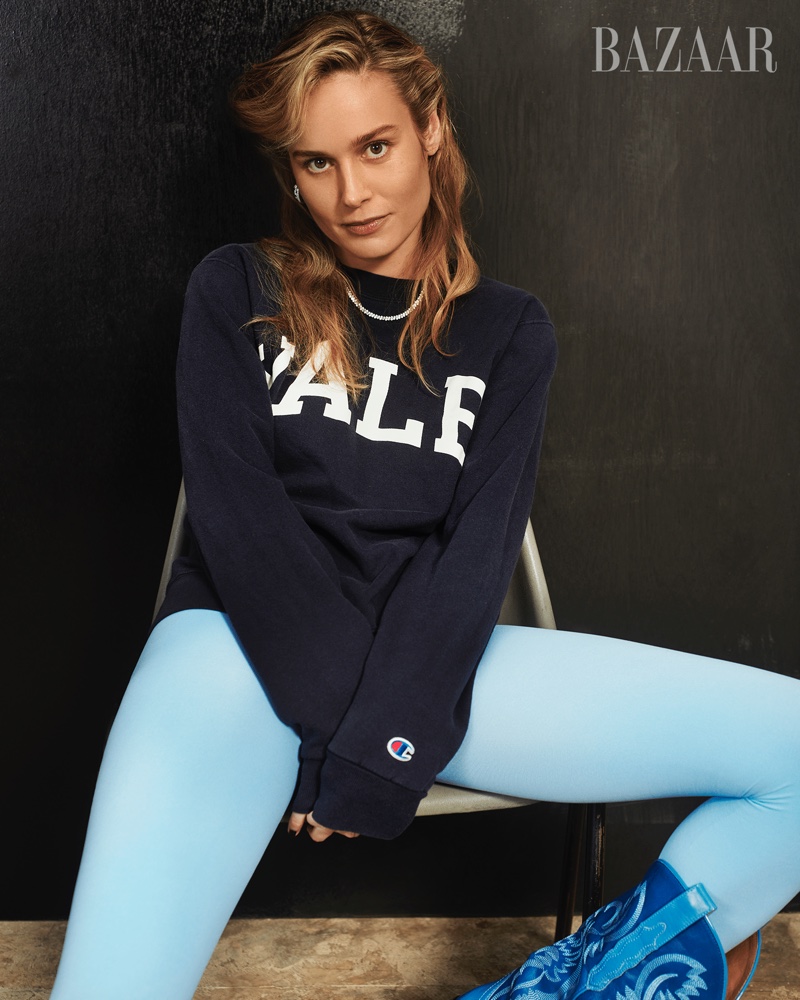 Brie Larson on Taking on the Captain Marvel Role
Taking on the role of Captain Marvel initially frightened Larson, as she worried it might cost her the ability to be an average person and prevent her from enjoying everyday activities like visiting museums. Reflecting on the choice, she recalls thinking about the surreal nature of having to make such a decision as an artist.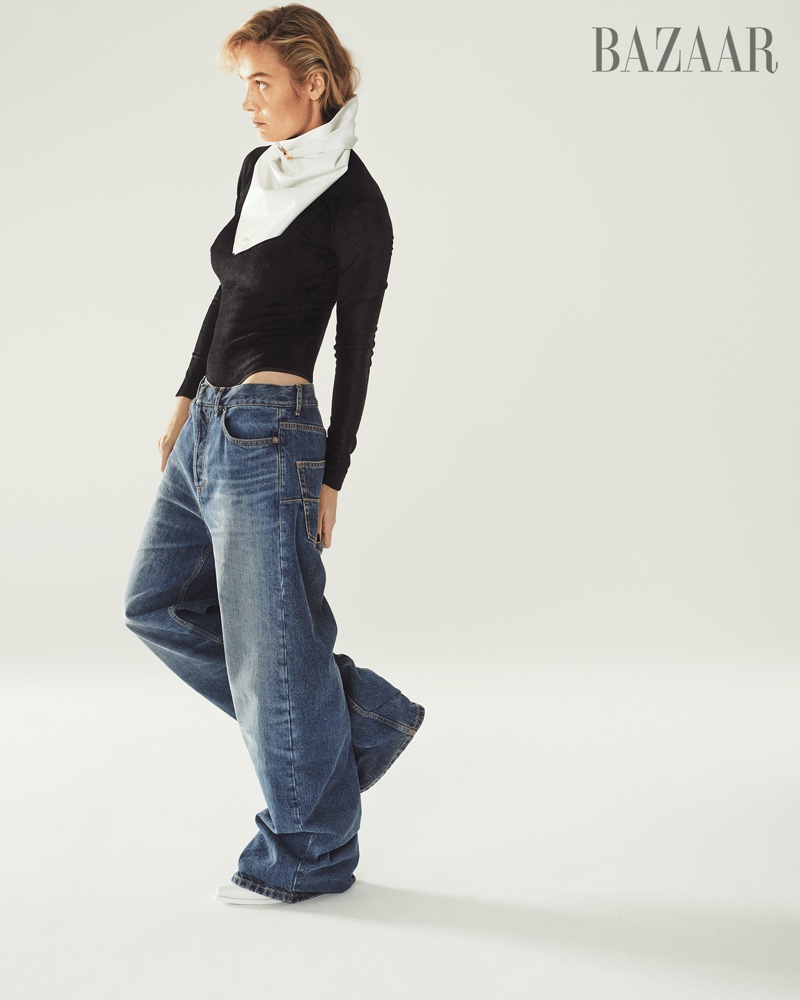 Brie Larson on Having a Youtube Channel & Podcast
Larson also shares her thoughts on her YouTube channel; Brie Is Online!, and her podcast, Learning Lots (with Jessie Ennis). Rather than using these platforms to capitalize on her fame or "extend her brand," she wants to exist in the world as herself. Over the past three years, Larson has gained perspective and explored deep questions about her existence, loveability, and worthiness.