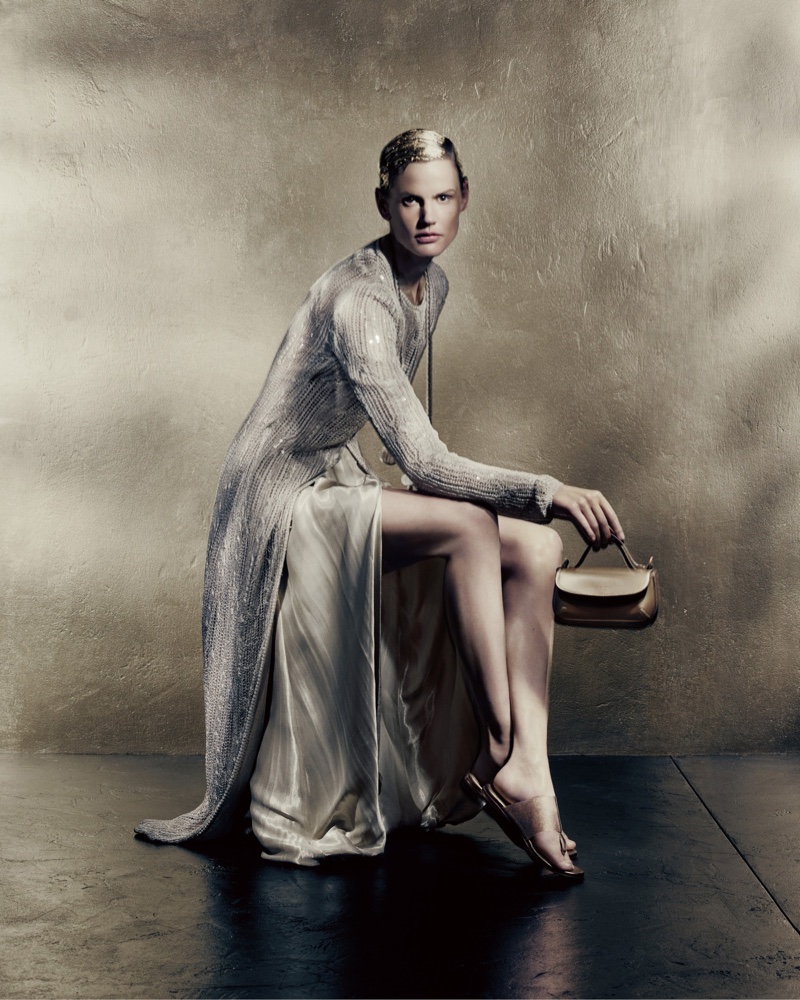 The maestro of Italian fashion, Giorgio Armani, debuts his spring-summer 2023 campaign. Shot by the legendary Paolo Roversi, the campaign features a stunning cast comprising Saskia de Brauw, Sora Choi, and Beauise Ferwerda, who all effortlessly represent the spirit of monochromatic chic.
Giorgio Armani Spring/Summer 2023 Campaign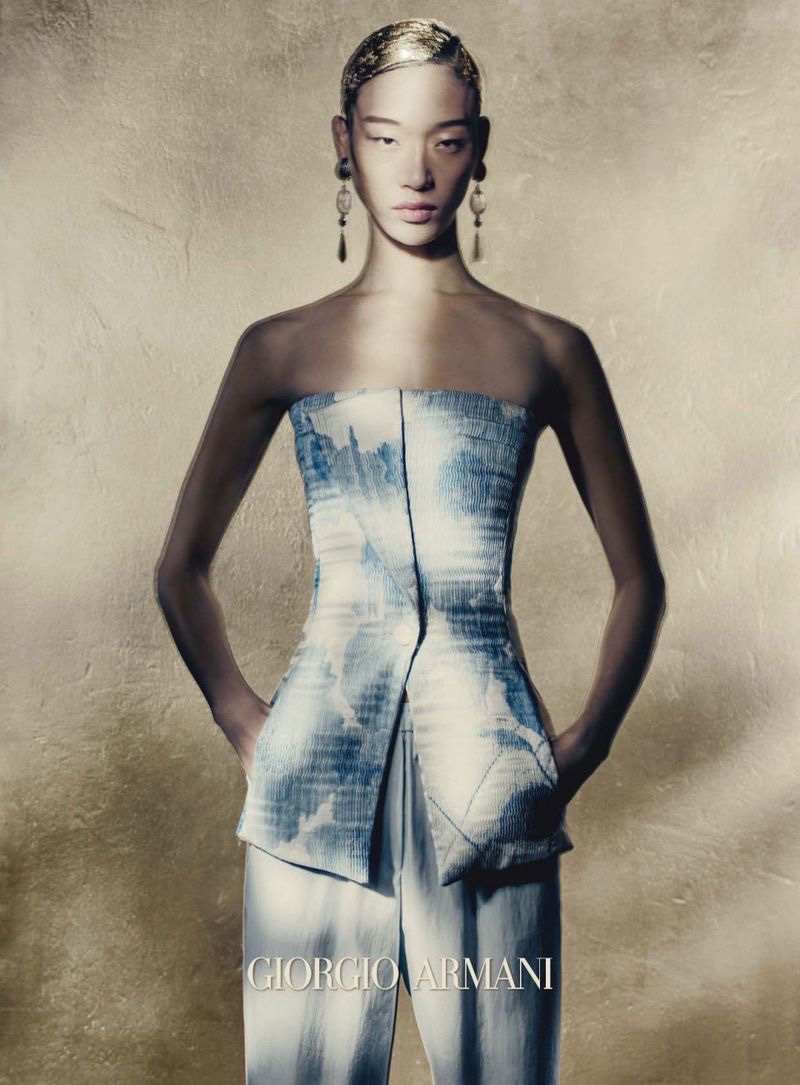 In a mesmerizing display of sheer elegance, the Giorgio Armani spring 2023 shimmering gold and silver hues take center stage, giving rise to a captivating visual narrative that speaks volumes about the timeless beauty of monochromatic dressing.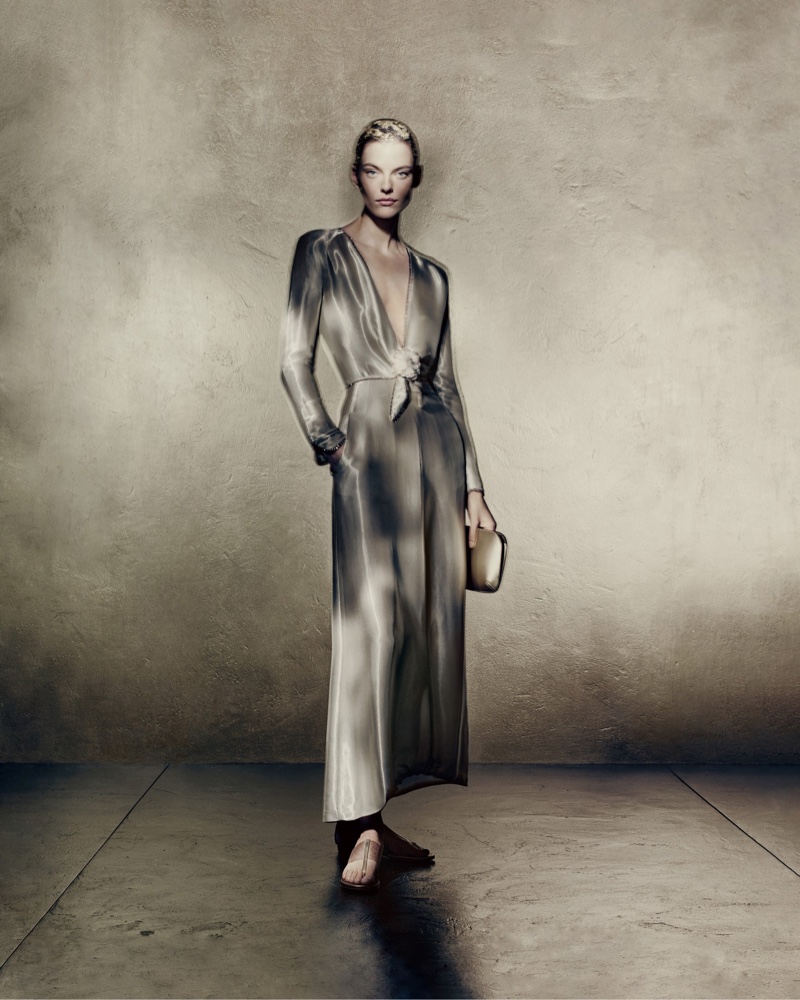 The displayed garments, ranging from tailored jackets to draped gowns and one-shoulder silhouettes, offer a masterclass in understated glamour, exuding an air of sophistication and refinement that is quintessentially Armani.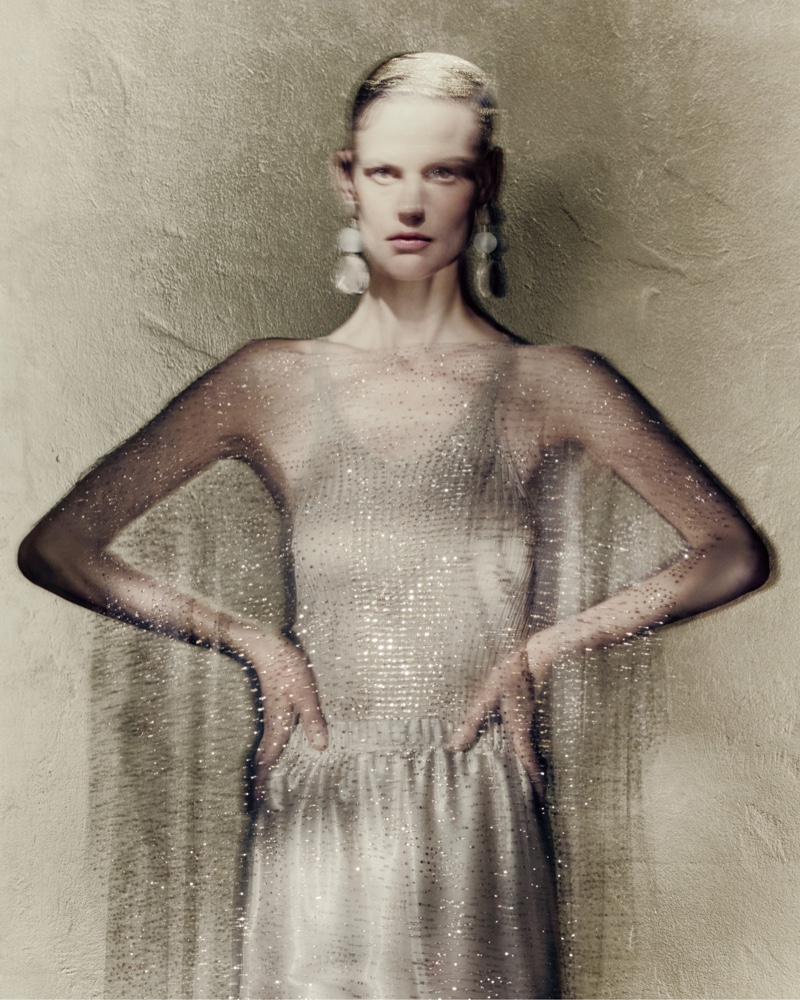 Jewelry for the Armani woman is sculptural and modern, with oversized proportions for earrings. Styled by Ludivine Poiblanc, the shoot seamlessly combines classic and contemporary. The sleek hair by Julien d'Ys features gold flakes reminiscent of the 1920s, and makeup by Hiromi Ueda adds an understated glamour to the proceedings.