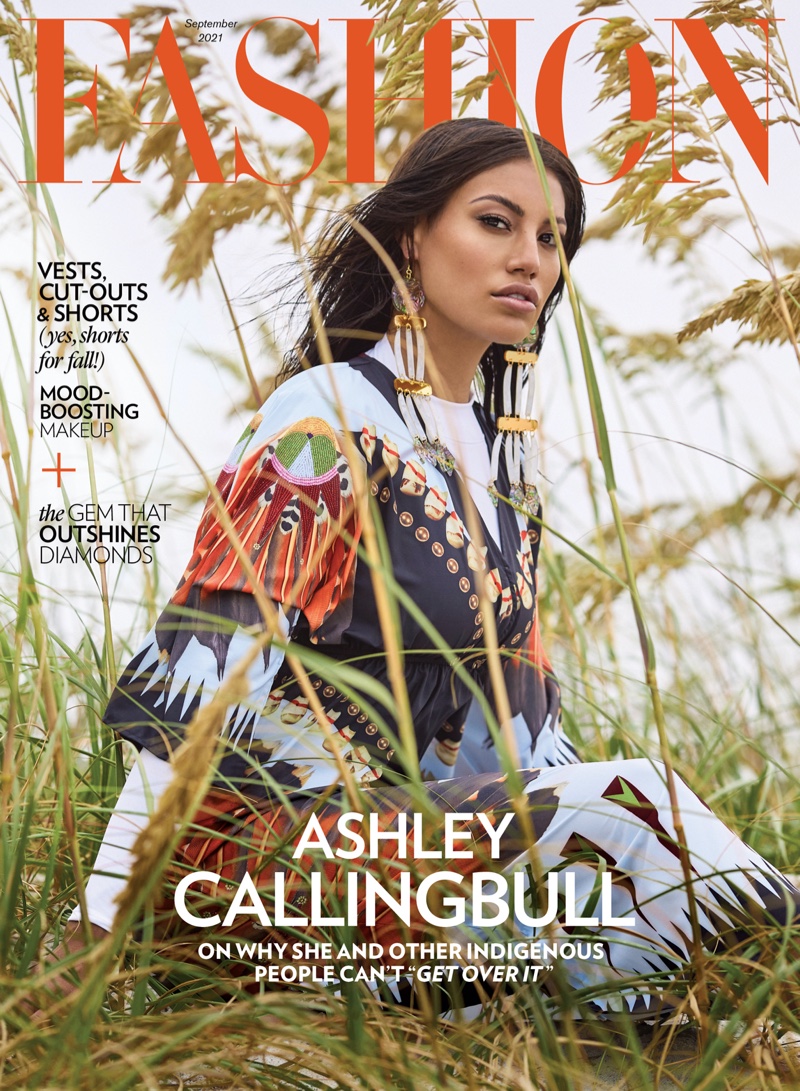 Actress, activist and influencer Ashley Callingbull graces the September 2021 cover of FASHION Magazine. Captured by Gabor Jurina, she wears a Jamie Okuma dress with Indi City earrings. The images were shot on location in Florida wear she wears Indigenous brands, reflecting the star's Cree heritage.
George Antonopoulos works on creative direction for the shoot with styling by Lucrezia Mancini. For beauty, makeup artist Colleen Stone works on makeup with hair by Gianluca Mandelli. In her interview, Ashley talks about overcoming intergenerational trauma and overcoming childhood abuse.
"I'm not speaking against Canadians; I'm speaking for Indigenous people," she tells writer David A. Robertson. "A lot of Canadians don't want to hear the truth, but truth is our power."
Related: 'Gossip Girl' Star Jordan Alexander Poses for FASHION Magazine
The September issue of FASHION arrives on Apple News+ on August 5th and newsstands on August 9th.
Cover Shoot: Ashley Callingbull for FASHION Magazine September 2021