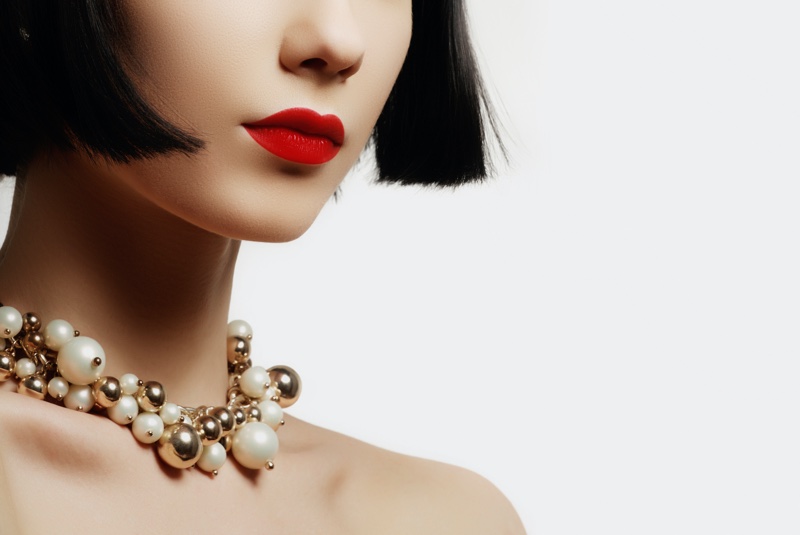 Pearl necklaces aren't just for your grandmother anymore. The timeless piece has now been made modern by contemporary jewelry designers. Now, you can wear the pearl necklace with casual or formal ensembles depending on your style. Discover four different ways to wear this item today and make it look hip.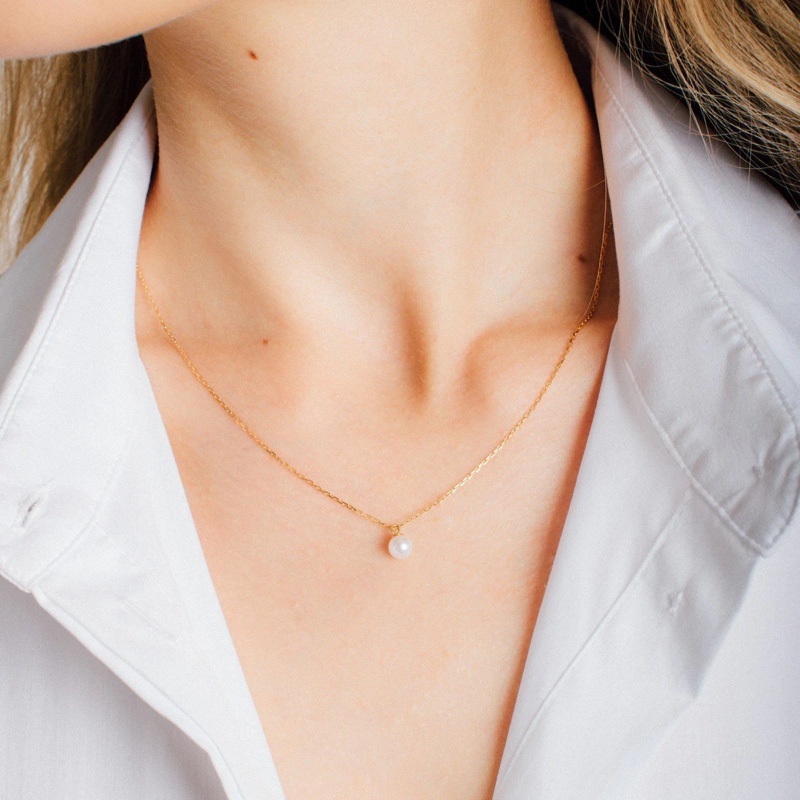 1. Minimal Necklace
If you're more minimal, simple pearl necklaces can suffice if you're looking for something subtle but lovely. This Aurate necklace is both opulent and demure at the same time. It contains a 6mm Akoya pearl tied in the center of the necklace, which may be the epitome of elegance in its own right. Additionally, a golden trace chain is paired with the gem to provide a more classic look to the jewelry. This pearl's gentle luster and pale sheen can be seen best when worn with a chic blouse or dress.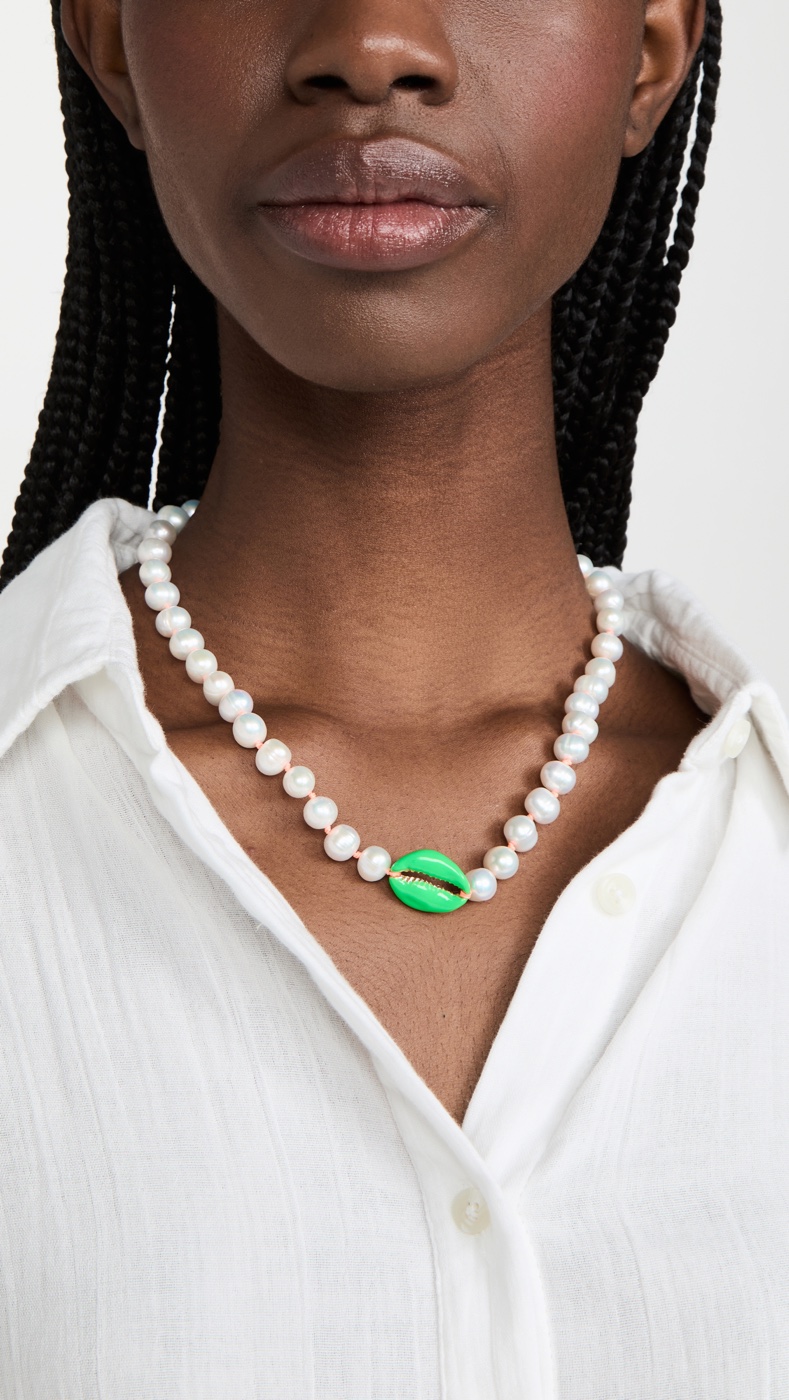 2. Pooka Necklace
You can channel your inner tropical goddess with a pearl necklace designed to look like a pooka necklace. For example, this Maison Irem necklace appears to be a piece of jewelry straight out of a fantasy novel. It is beautiful since it is made of freshwater and preserved pearls.
It exudes a refined and sophisticated appearance with its golden-plated chains, cowrie shell, a green lobster-claw clasp in the middle, and an enamel finish. It's perfect for putting together a casual outfit with some flair. For example, you can pair this with a Hawaiian shirt and shorts to complete the look.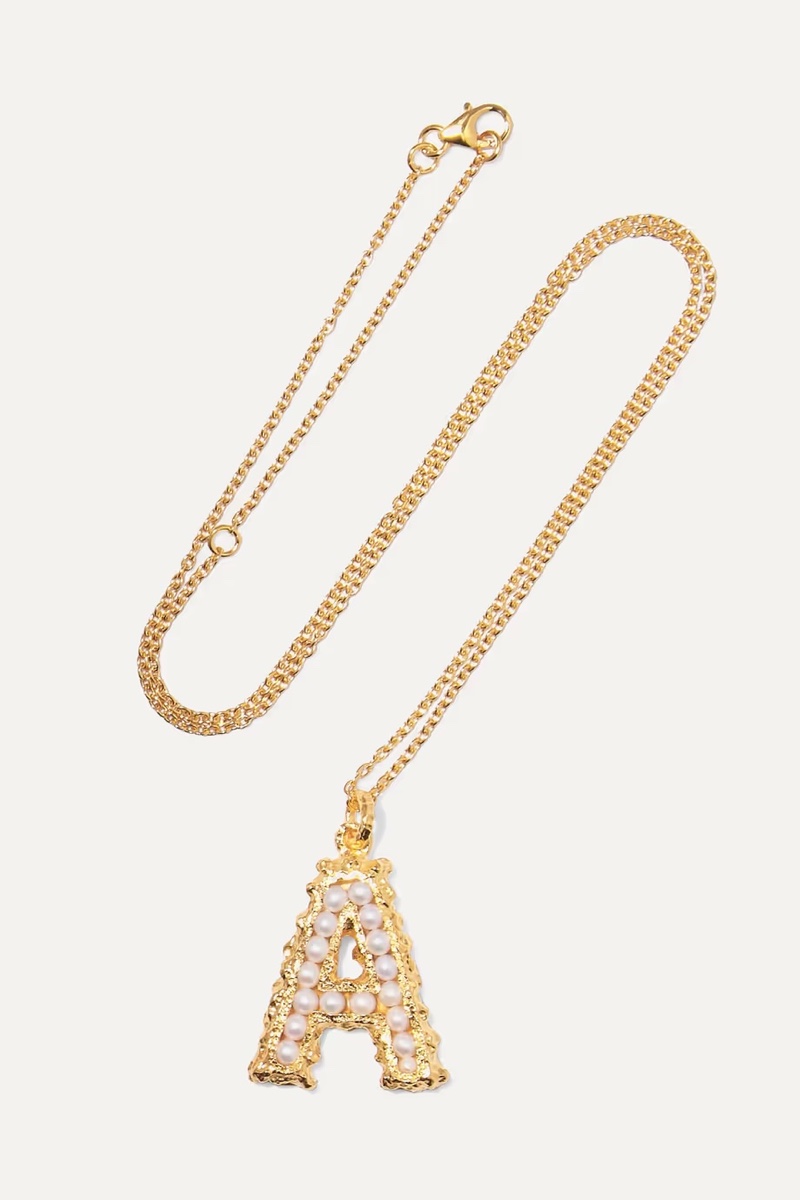 3. Lettered Pearl Necklace
A nameplate or initial pendant necklace is typically made of gold or silver, but the addition of pearls can really stand out. Adding sentiment to jewelry, such as a lettered pearl necklace, makes it more unique and customized. In addition, you can offer this to someone special to demonstrate your love and affection for them. The Pacharee necklace is gold-plated with pearls adorning the inside of all the alphabet letters. Because of its versatile look, you can wear this with a casual t-shirt and jeans or a chic dress.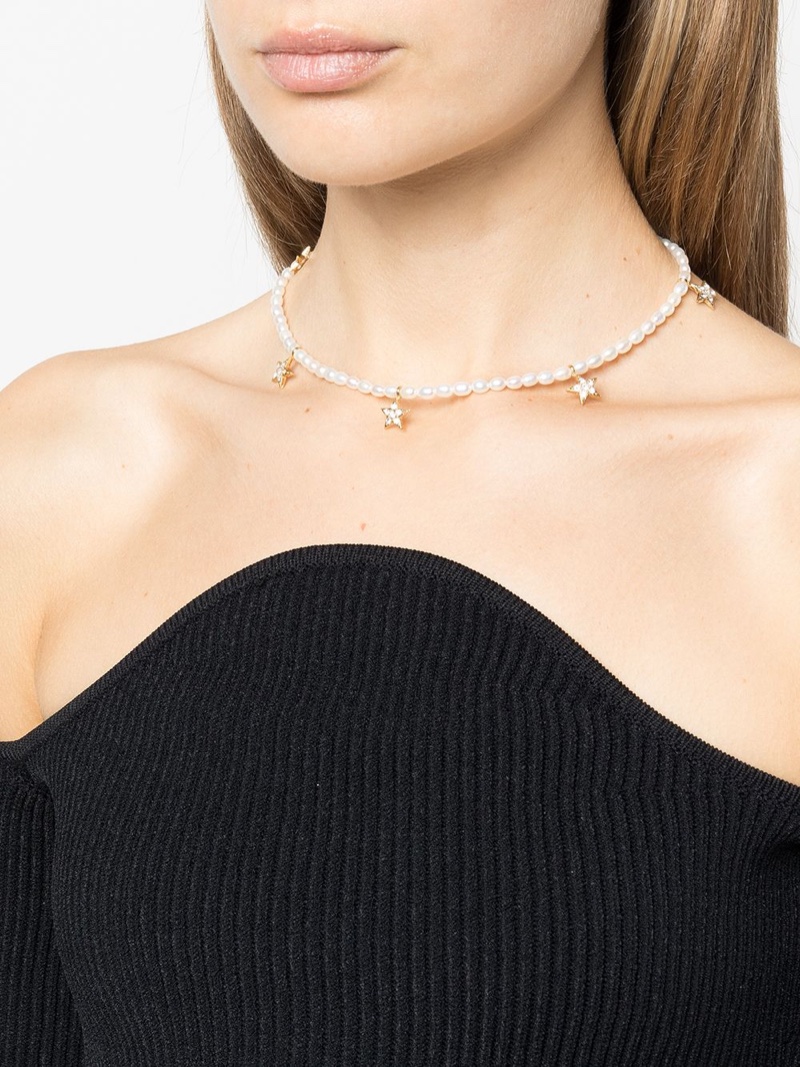 4. Charmed Pearl Necklace
As the name implies, a charm pearl necklace is inspired by charm bracelets. Adorned with mini shapes, this jewelry design is a great way to update the timeless necklace. The Jennifer Behr etoile pearl necklace features star charms for a playful yet elegant look. This particular piece is influenced by the Victorian era for a vintage twist.
It's great for special events like date night or a party where it will certainly earn you compliments. You can wear this with a black strapless and fitted dress with a slicked-back or updo hairstyle. That way, the necklace will be highlighted.