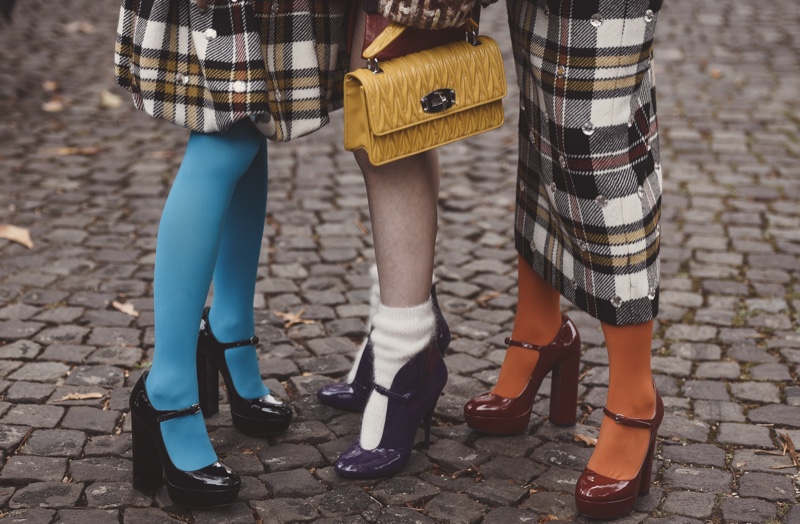 Fashion is a worldwide phenomenon that has grown to become a part of society, impacting everyone in some way, and has gained popularity on Instagram. From shoes for your feet, clothes for your body, and attire for your head to accessories and everything in between, fashion is ever-changing but always stylish and remarkable. There are certain people who impact fashion through their vision and style.
Instagram is an incredible tool to be able to track the goings-on in someone's life without actually being there, and for millions of people, Instagram is the channel for doing precisely that. Here you can also post products, get Instagram followers, and share relatable and trendy stuff which will catch people's attention. With over 200 million photos and videos uploaded every single day, it can be difficult to know where you should spend your time browsing. Lucky for you, we've done all the leg work so that you don't have to!
Our list below highlights five fashion influencers on Instagram who are worth your time:
1. Kelly Augustine
IG handle: @kellyaugustine
Kelly Augustine is a prominent fashionista and blogger that provides aesthetic inspiration across the web. Kelly Augustine's website, kellyaugustine.com, covers a wide range of topics, including fashion, life, grooming, and housing. When it comes to finding the hottest Instagram models, you can start by looking at her profile.
Kelly is a must-follow for everyone who seeks suggestions about where to get and match clothes harmoniously, from basics to fancy. Kelly provides all the proper solutions for you, whether it's a basic or a glitzy look. The blogger has a large following and posts about style, beauty, living, and leisure on her profile.
2. Chiara Ferragni
IG handle: @chiaraferragni
Chiara Ferragni is an Italian fashion blogger. She is a businesswoman, fashionista, and artist, earning her the title of Forbes 2017 Top Fashion Influencer. She has gained popularity on Instagram for her style and previously fame from her blog, The Blonde Salad.
The influencer has now gone to Instagram, wherein she shares clothing, cosmetics, and hairdo ideas. She's additionally started her label, Chiara Ferragni Collection, through which she distributes her carefully picked primed, accessory, and shoe lines. Chiara is a must-follow for anyone who wants to keep on top of the latest fashion news.
3. Camila Coelho
IG handle: @camilacoelho
Camila is one of the most mainstream fashion influencers on Instagram, with over 9 million followers. Style, glamour, travel, and lifestyles are all featured on her Instagram account. Camila Coelho is a must-have follow for anyone interested in beauty, fashion, or travel.
She is a Brazilian-American influencer and the founder of @elaluz and @camilacoelhocollection, two fashion brands. Elaulz is a cosmetics line, while Camila Coelho Collection is a clothes line.
4. Negin Mirsalehi
IG handle: @negin_mirsalehi
Negin Mirsalehi is the creator of Gisou Hair and was listed as a Forbes 30 Under 30 Woman in 2018. She is one of the most well-known beauty bloggers for hair aficionados, with over 7 million followers. She has collaborated with well-known brands such as Revolve, Prada, Dior, Gucci, and others.
You would surely like her profile if you're seeking hairstyle inspiration and hair care products. Negin's Instagram account gives her followers a window into her life, although it primarily focuses on beauty and fashion advice. She likes to keep up with the current trends and informs her followers about them.
5. Lee Litumbe
IG handle: @spiritedpursuit
On spiritedpursuit.com, Lee Litumbe is a fashion influencer and travel blogger. Her blog's purpose is to promote African tourism and share the wide range of opportunities available throughout the continent. She seldom misses adorning herself impeccably in light and breezy outfits. Flowy dresses and skirts, vibrant hues, and eye-catching patterns define her style and helped her gain popularity on Instagram.
Lee Litumbe is regular on social media sites, with a variety of Reels and IGTVs offered, and she consistently leads her followers by delivering wardrobe suggestions and product recommendations. Lee has over 224K Instagram followers and a 4.5 percent interaction rate, indicating a highly engaged following.
Conclusion:
In conclusion, if you're looking for the latest clothes, hairstyles, makeup looks, and more – all in one app – then Instagram is your best friend. And with these five fashion influencers to follow, getting inspiration on how to style your outfit and get new outfit ideas has never been easier!