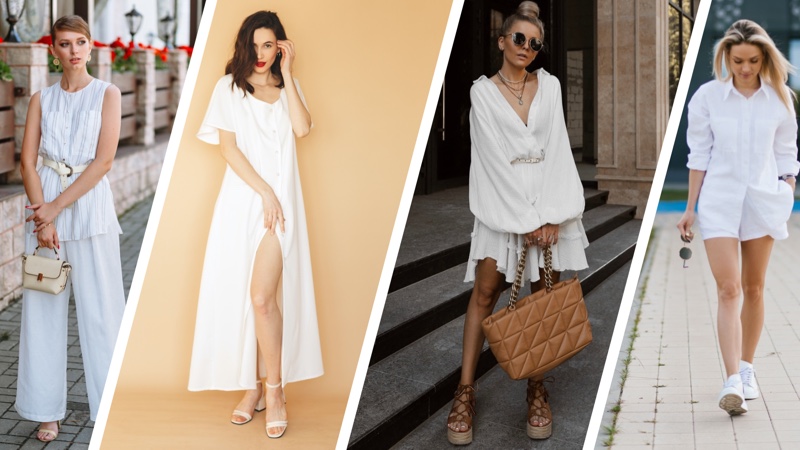 Trends may come and go, but there's a style that stands the test of time: all white outfits. Whether you're attending a white party, going to work, or simply enjoying a leisurely stroll on the beach, dressing in all-white is a surefire way to make a statement and showcase your elegance.
Read on as we delve into the versatility and allure of all-white looks, presenting you with inspiring ideas to spark your next fashion endeavor.
All White Outfits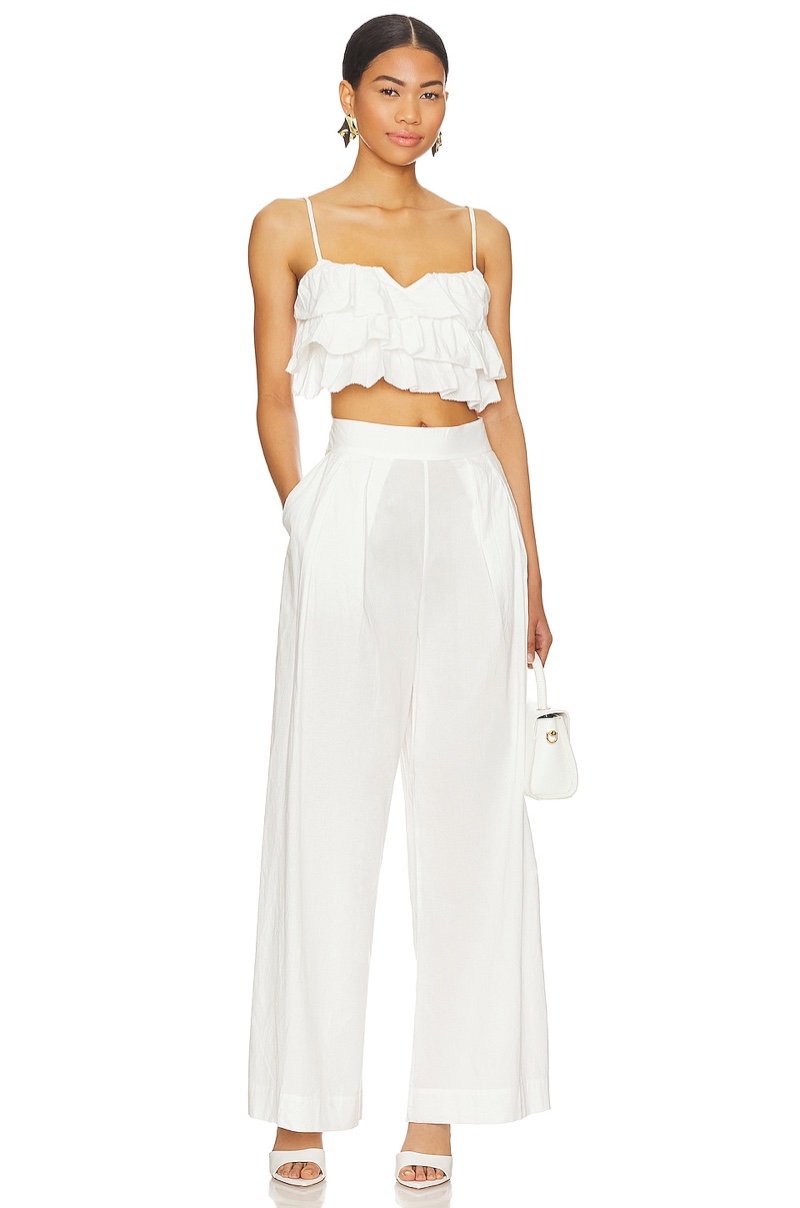 In the world of fashion, an all-white ensemble possesses an undeniable allure. Its pristine, immaculate nature exudes an air of cleanliness and effortlessness while exuding an innate sense of chic sophistication. The monochromatic color scheme, just like all-black outfits, opens doors to the beauty of simplicity while making a bold and striking fashion statement.
Whether it's a graceful white dress or a pair of immaculate white pants, the versatility of all white outfits empowers you to radiate confidence, refinement, and readiness for any occasion.
The Versatility of White Dresses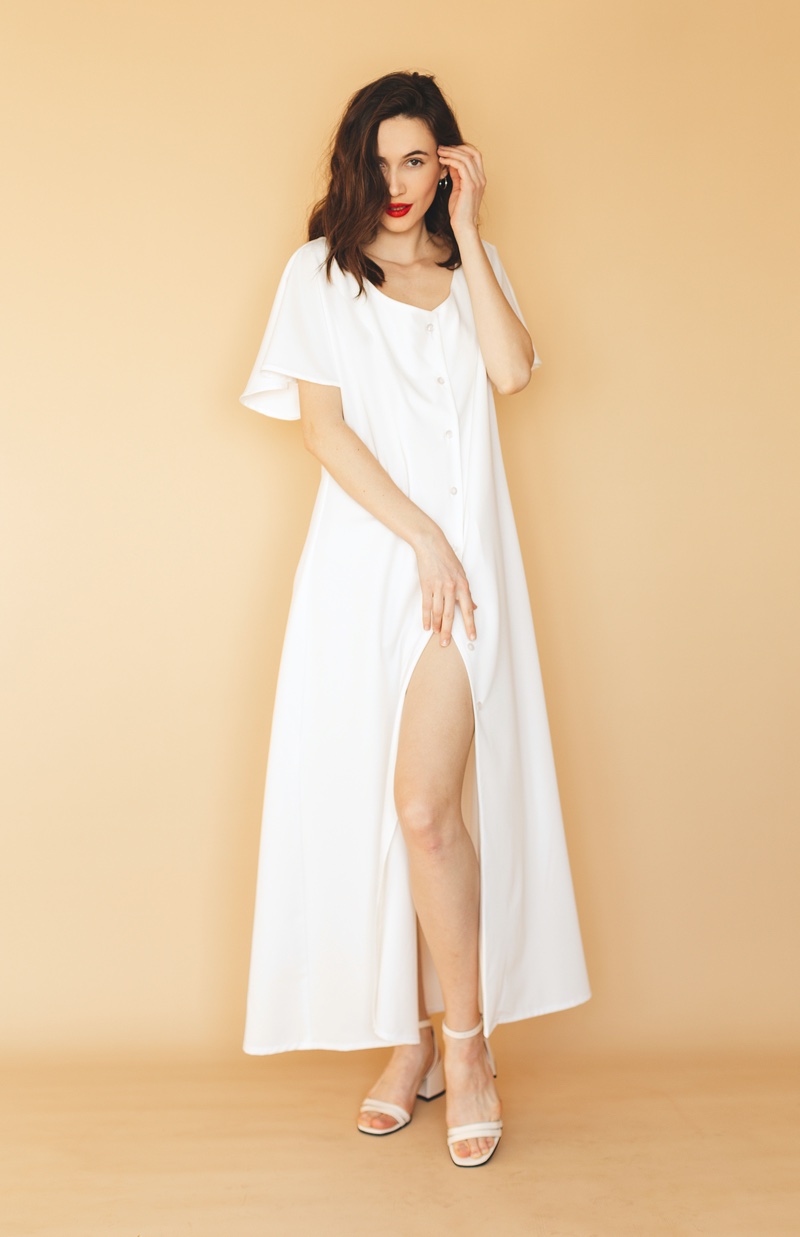 White dresses are an absolute favorite for a white outfit. They epitomize effortless style and provide an easy way to dress during warmer months. A white dress paired with matching white espadrilles creates a romantic and feminine look.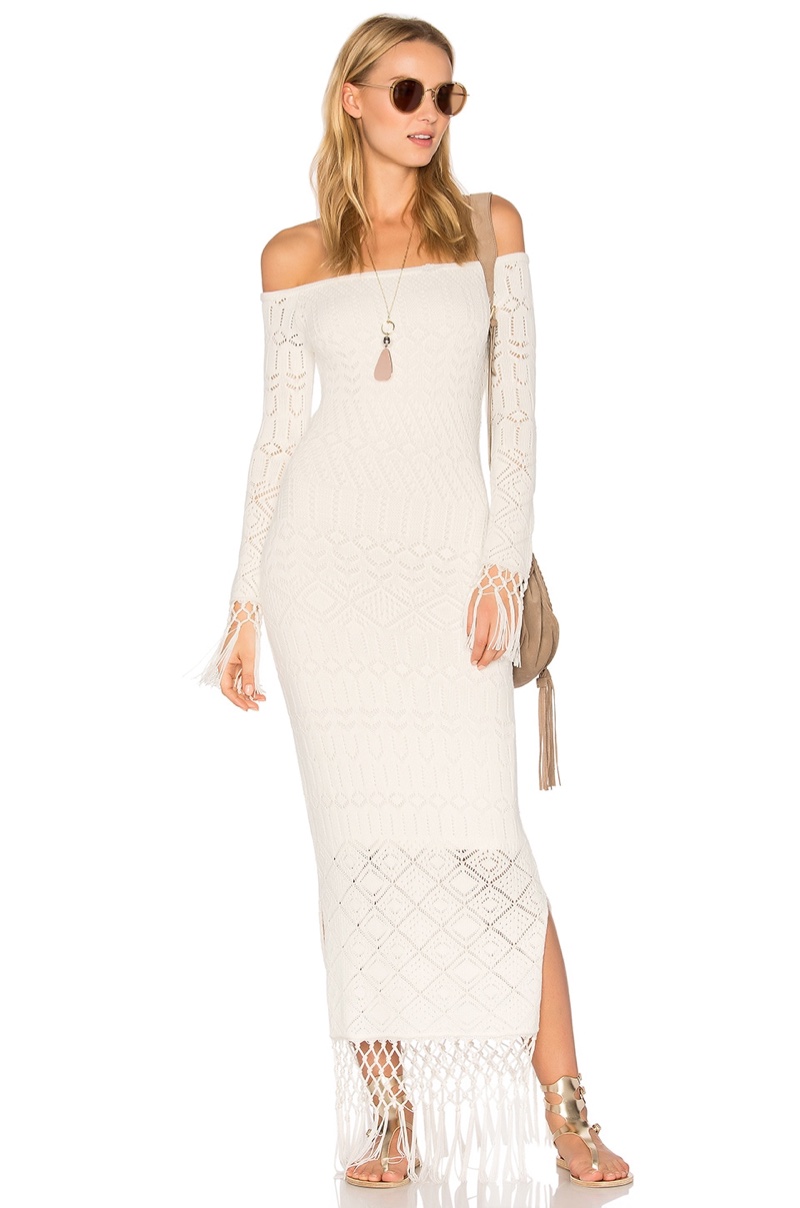 For a casual vibe, opt for a white romper, which offers versatility and can be dressed up or down depending on the occasion. Another option is to wear a white tunic with fitted biker shorts for a trendy and comfortable ensemble.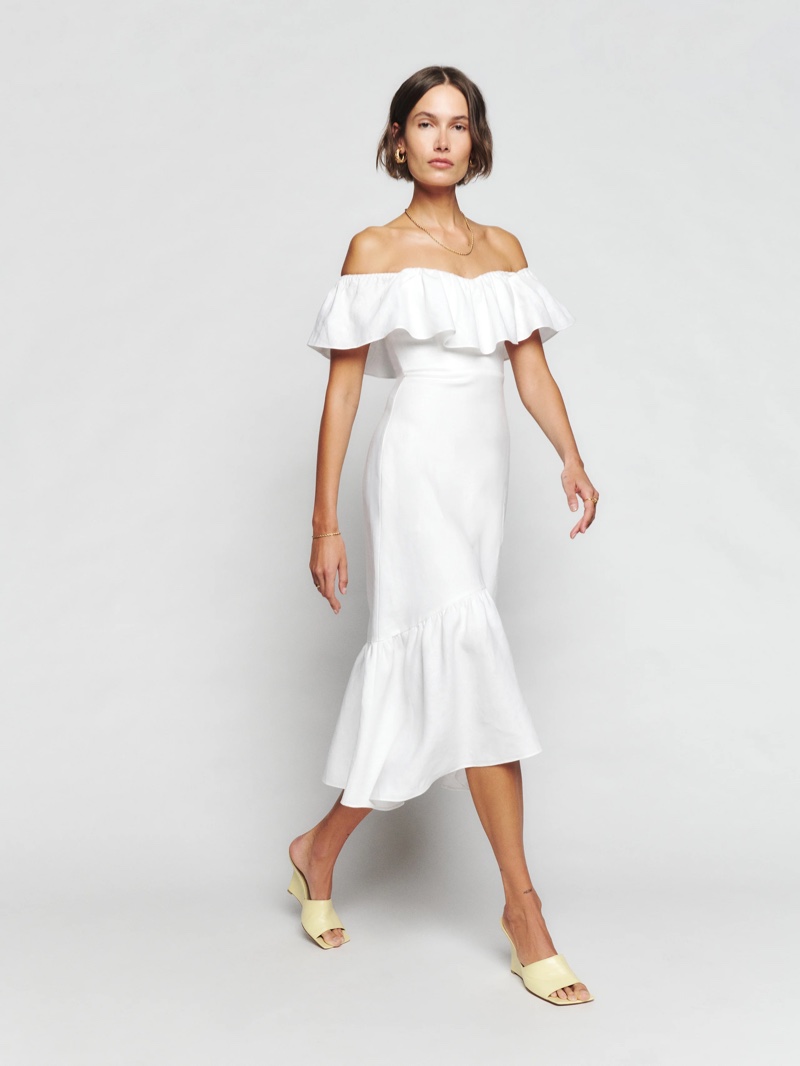 Elevating Your Style with White Separates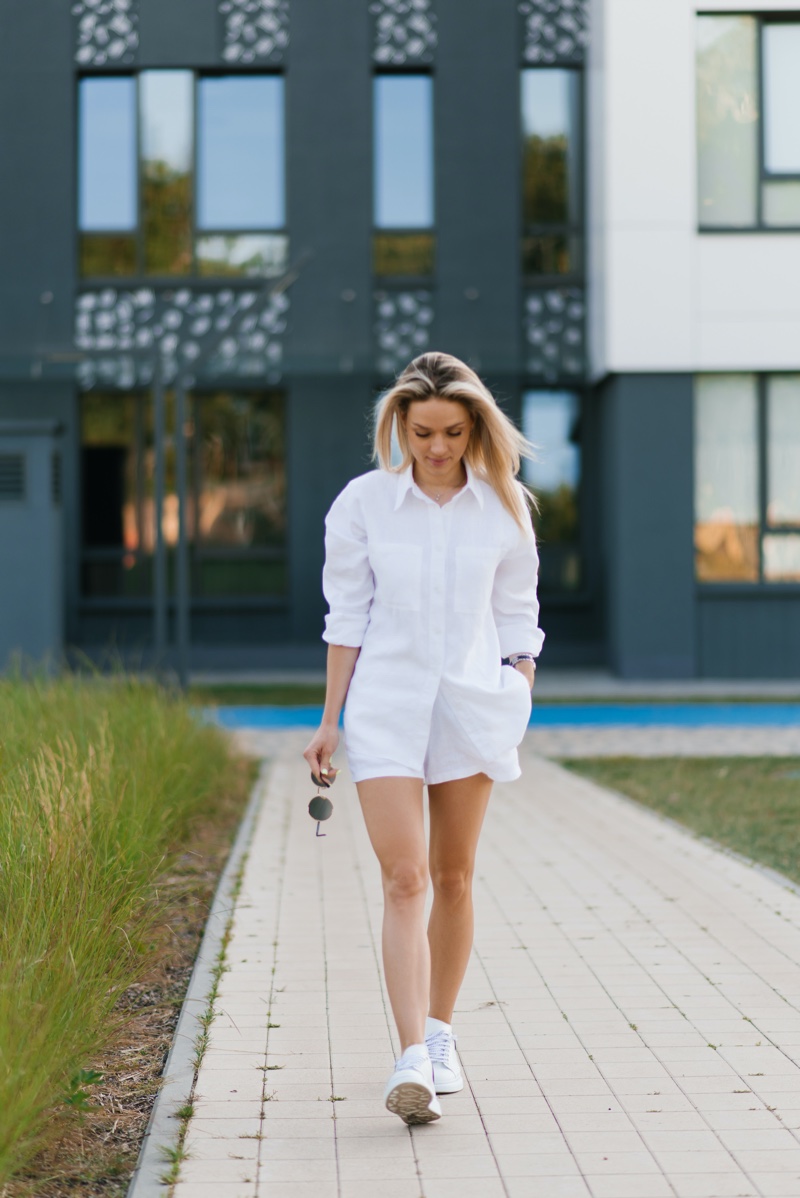 If you lean towards separates rather than dresses, fear not, for options are abundant when crafting an all-white ensemble. Combine white shorts with a white t-shirt for a laid-back and stylish appearance that effortlessly transitions from beach outings to errands or casual dinners with friends.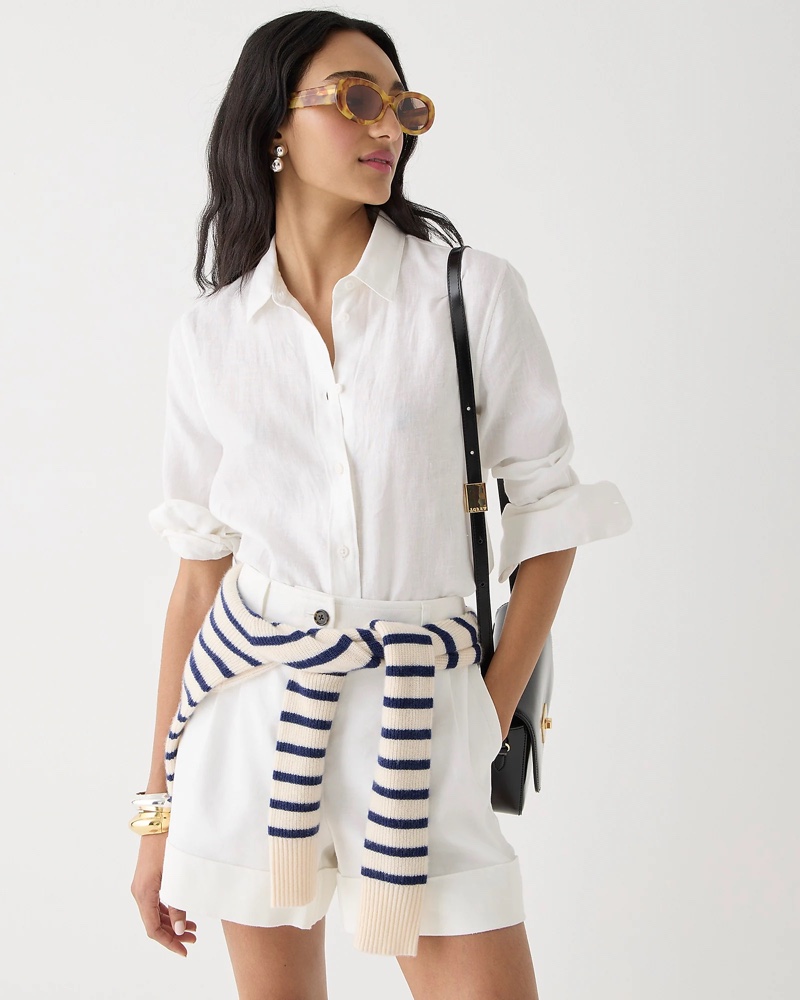 Pair white cargo pants with a simple white tank top for a fashion-forward and relaxed summer look. And let us not forget the timeless and classic appeal of white jeans matched with a white blouse, a foolproof choice for any occasion that demands an all-white outfit.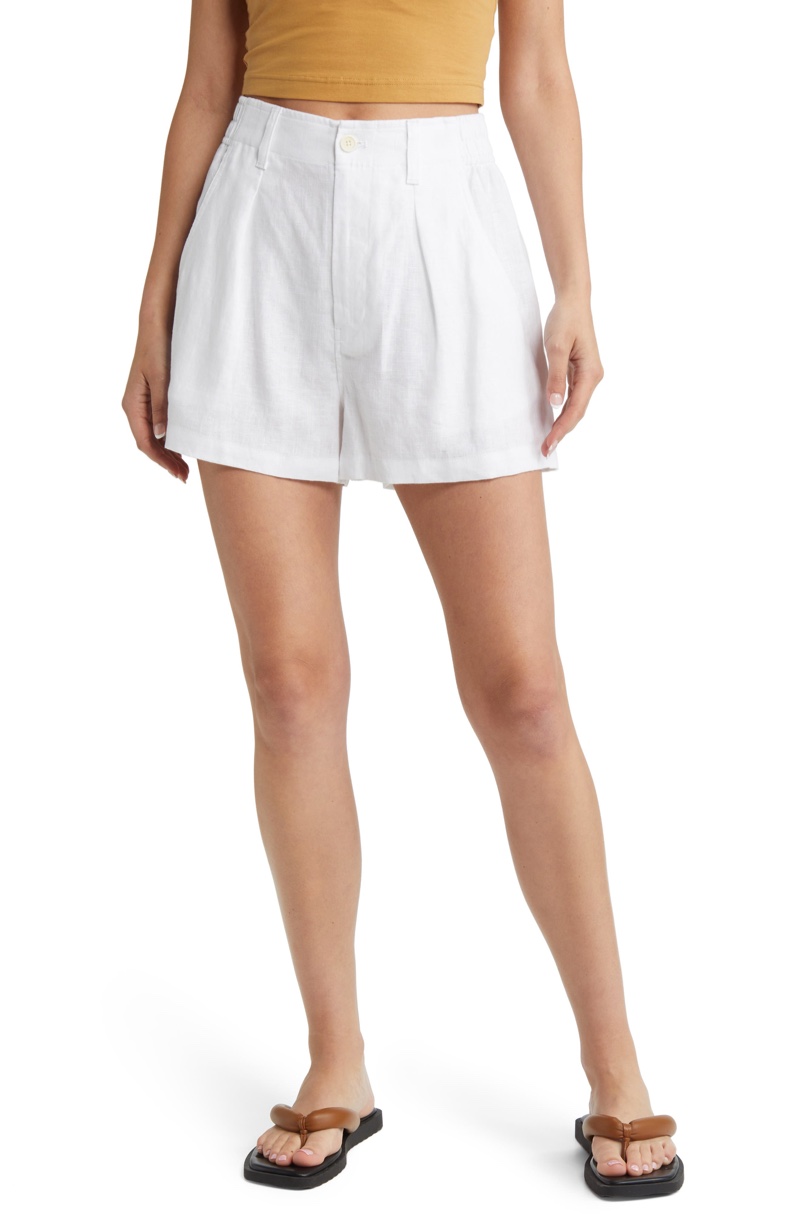 Adding Texture & Interest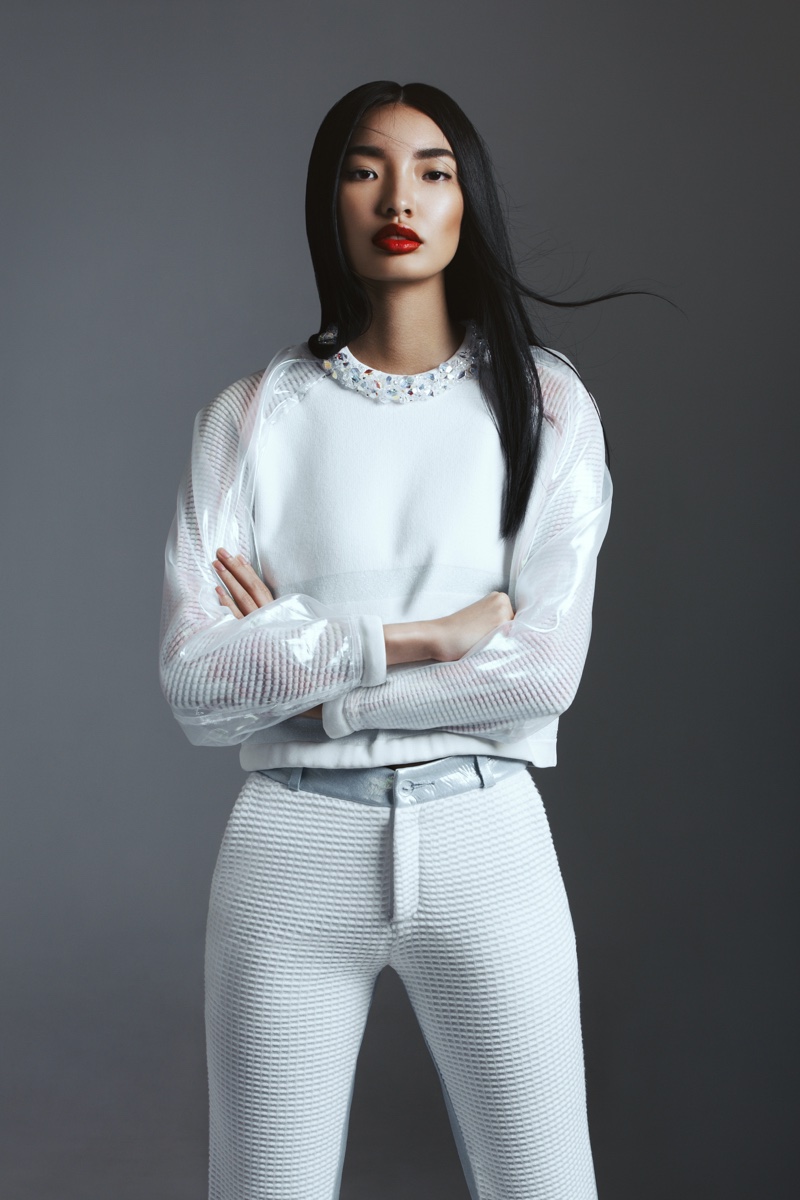 While all white outfits may seem simple at first glance, it's important to add texture and interest to elevate your look. Incorporating different fabrics and textures can transform a seemingly basic outfit into a fashion-forward statement.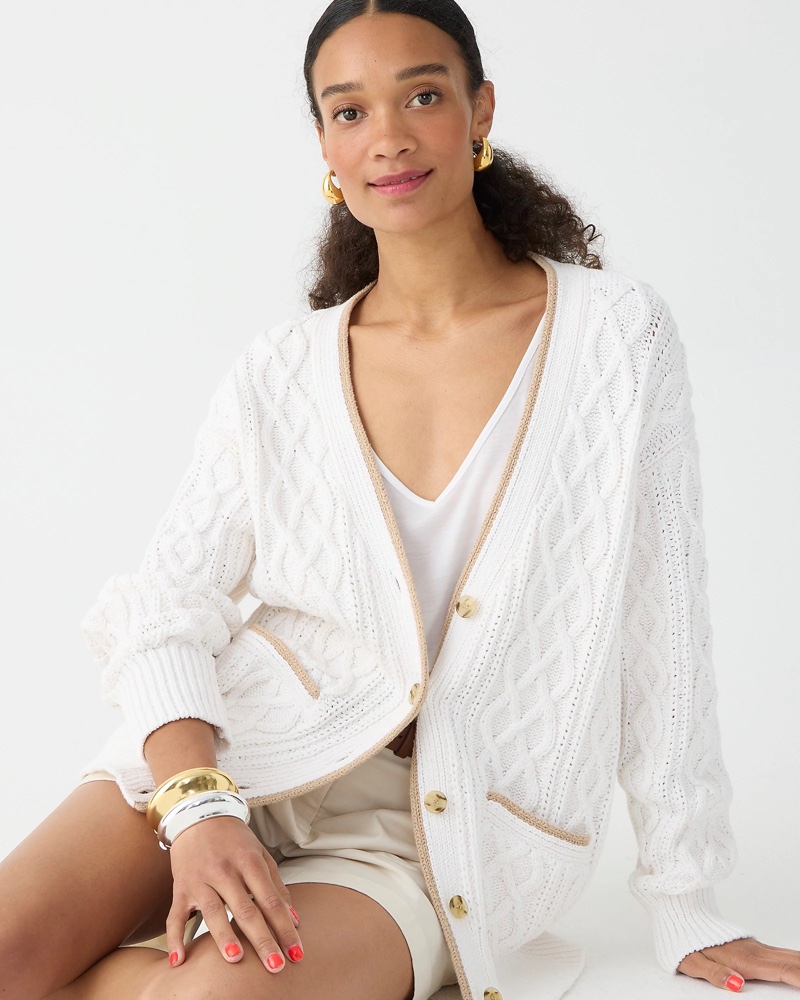 Experiment with lace, linen, and crochet to add depth and visual appeal to your all-white ensemble. Layering is another great way to create interest, so don't be afraid to add a white jacket or oversized blazer for a sophisticated touch.
Accessories to Complete the Look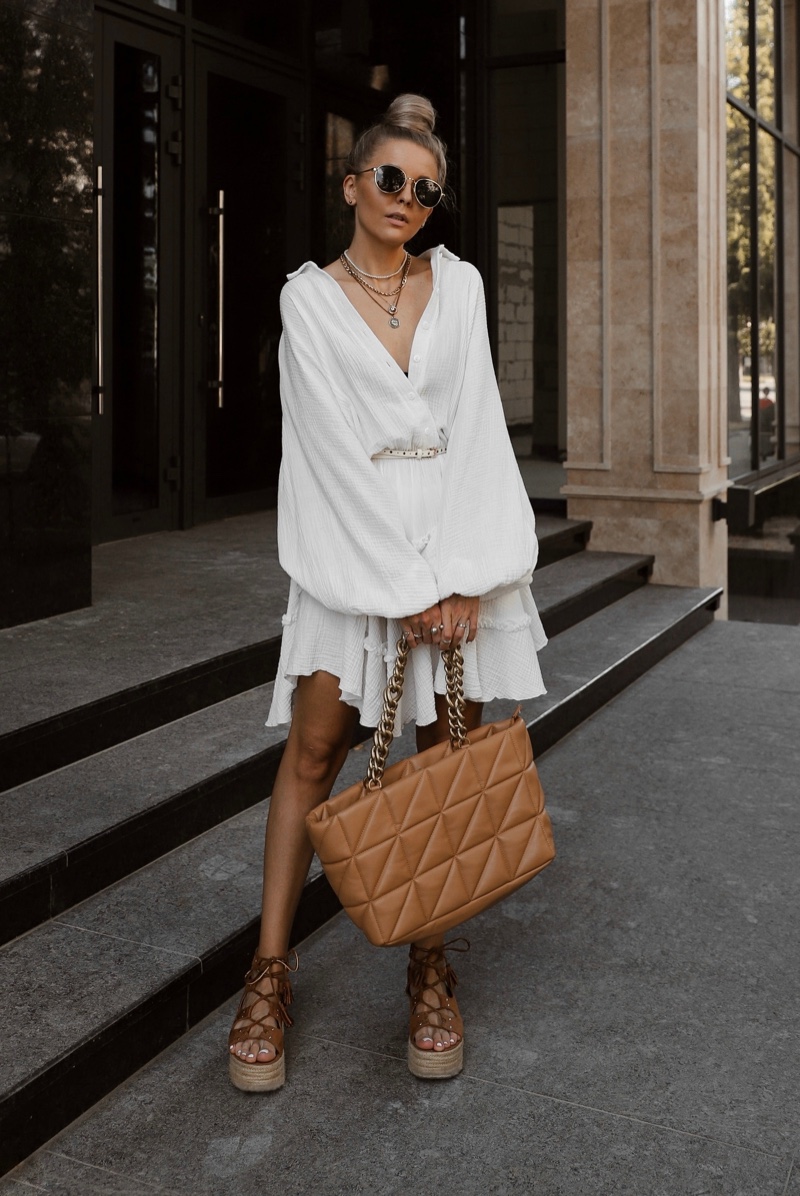 To perfect your all-white look, opt for accessories that enhance the simplicity and sophistication of your monochrome ensemble. Tan-colored bags make for a natural and timeless pairing with white, while black offers a classic choice.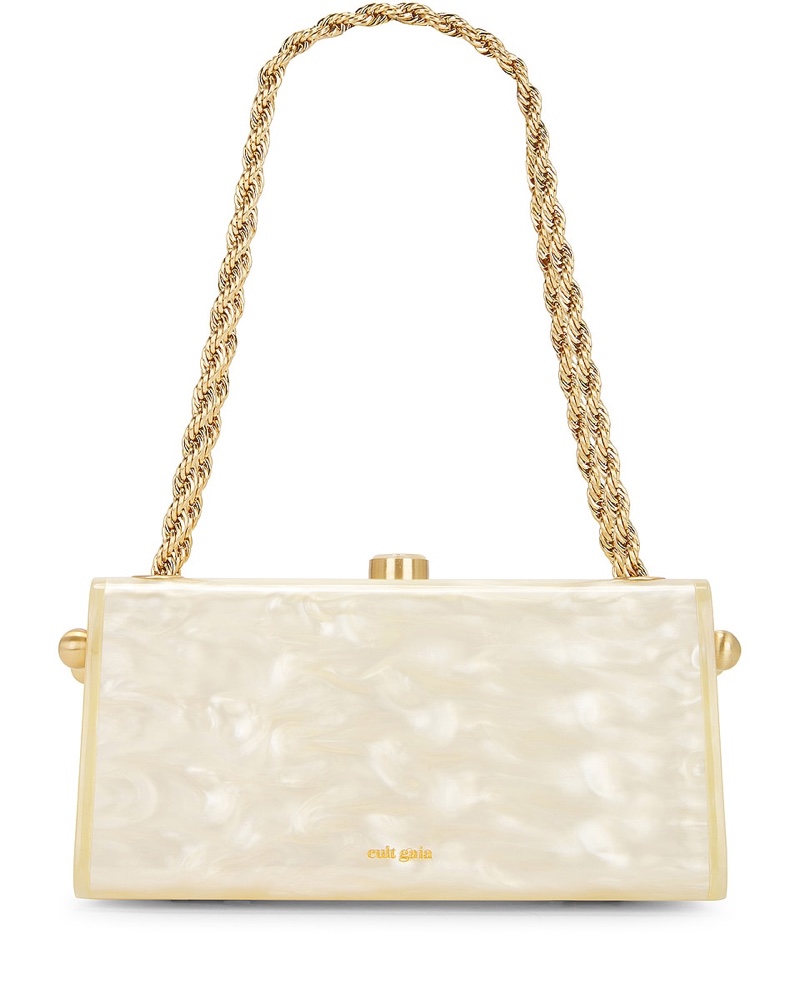 For a touch of glamour and a captivating contrast, consider incorporating gold jewelry. You can also rock strappy heels, chic sandals, or comfortable flats to complete your outfit.
Embracing the All-White Dress Code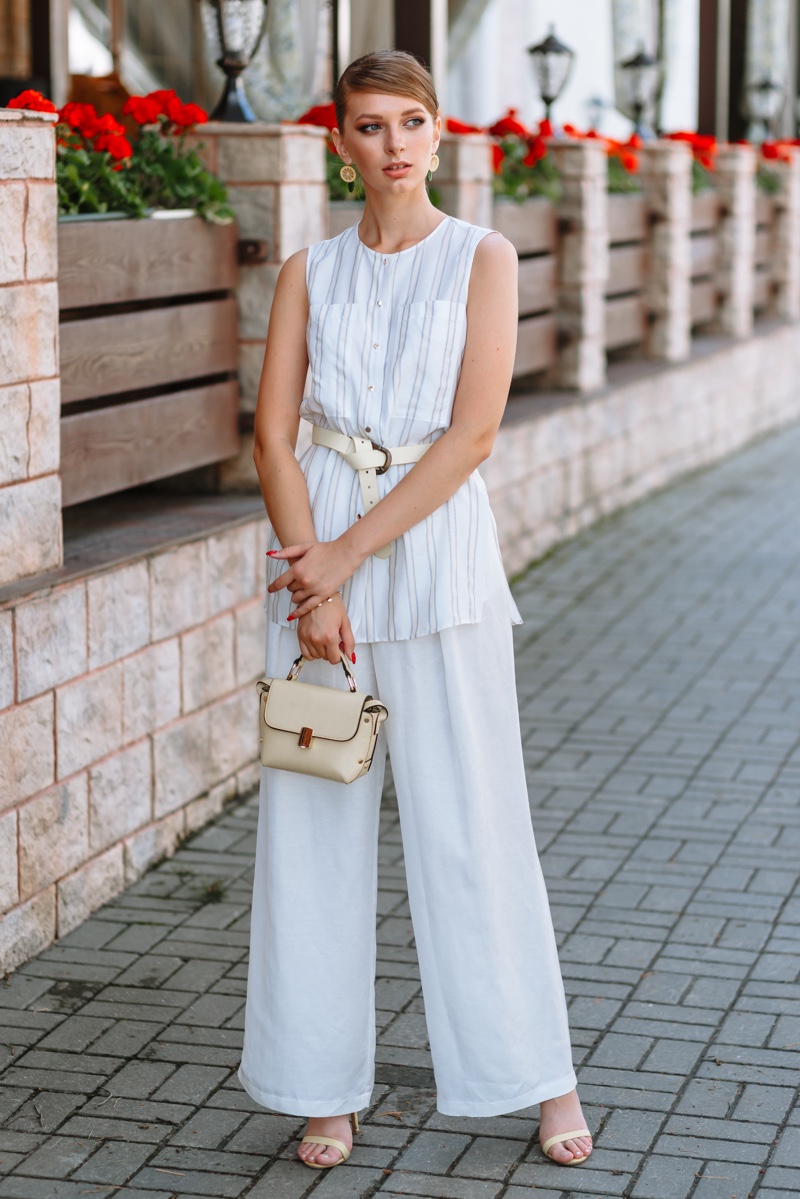 White outfits are suitable for casual occasions and can be worn for more formal events. White pants paired with a white blazer create an elegant and sophisticated look that is perfect for a summer wedding or a night out on the town.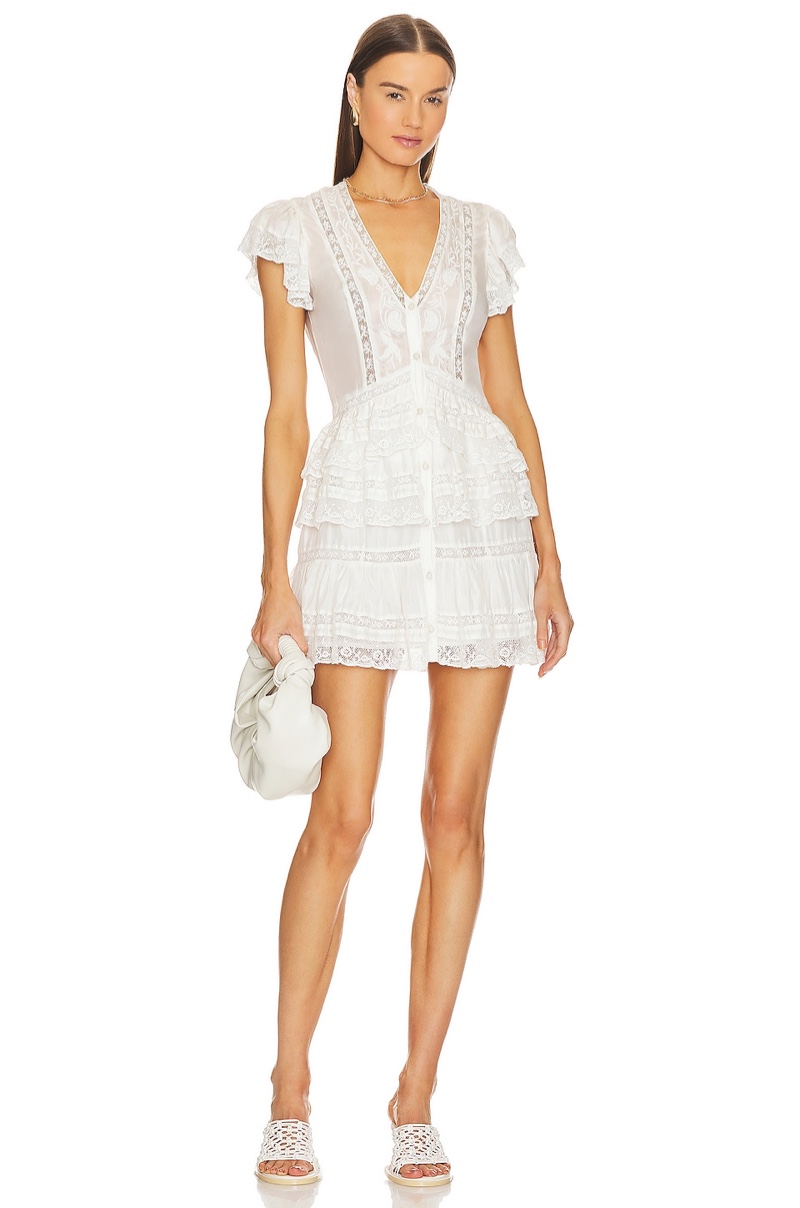 The key to pulling off an all-white dress code is to pay attention to the details and choose the right pieces that flatter your body shape and personal style.
Breaking the Rules: White After Labor Day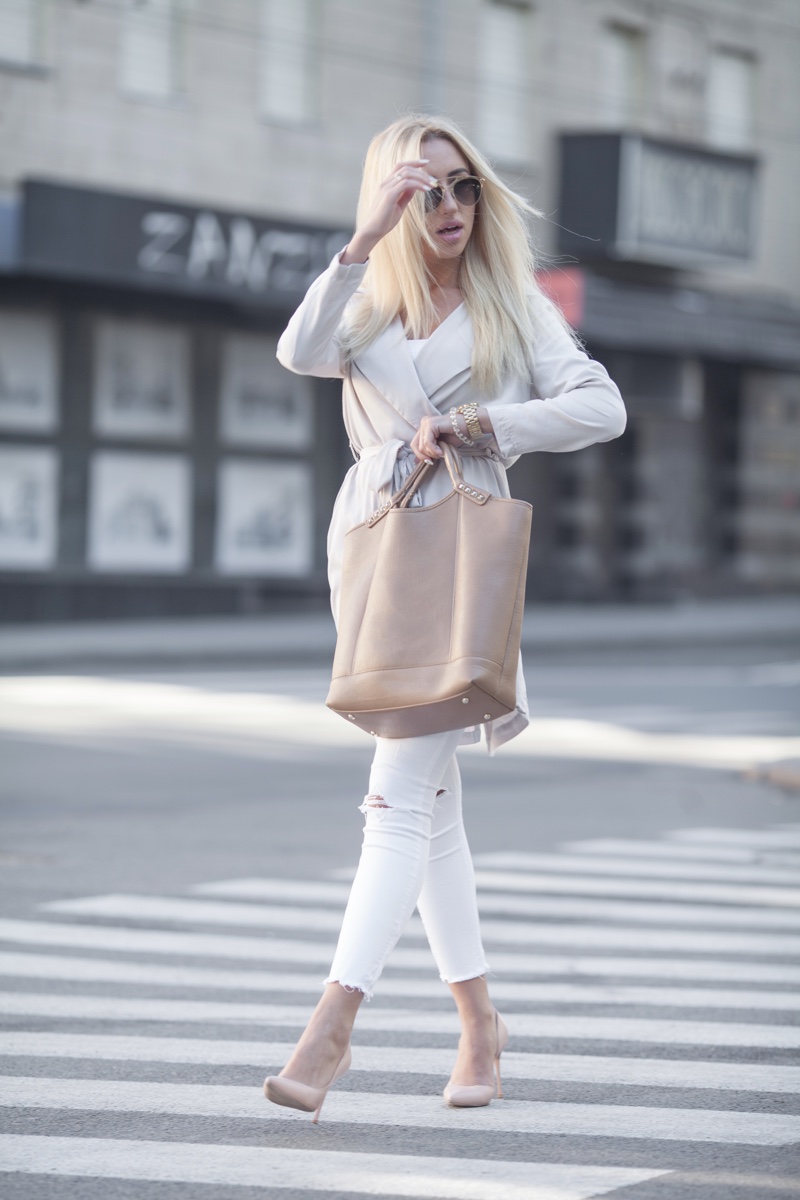 Traditionally, wearing white after Labor Day was considered a fashion faux pas. However, fashion rules are meant to be broken, and all white ensembles can be confidently worn year-round. Embrace the versatility of white and create stunning looks that defy outdated conventions.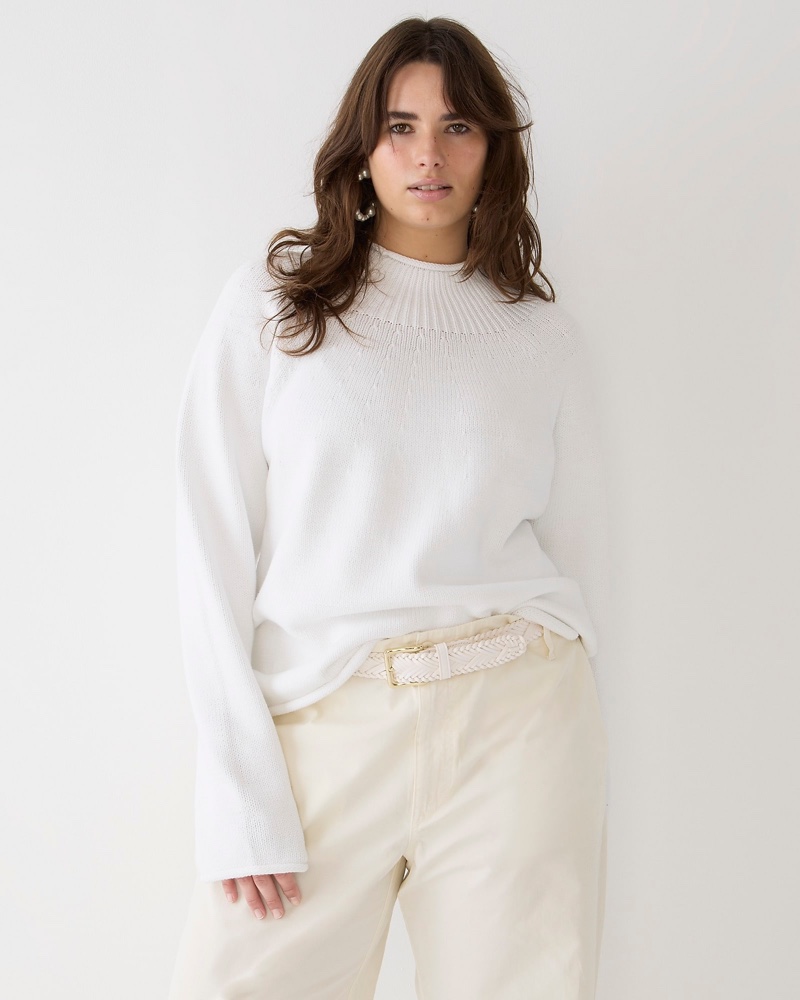 Whether it's a white sweater and jeans in the fall or a white maxi skirt paired with a blouse in the summer, white is a color that transcends seasons and brings a touch of elegance to any outfit.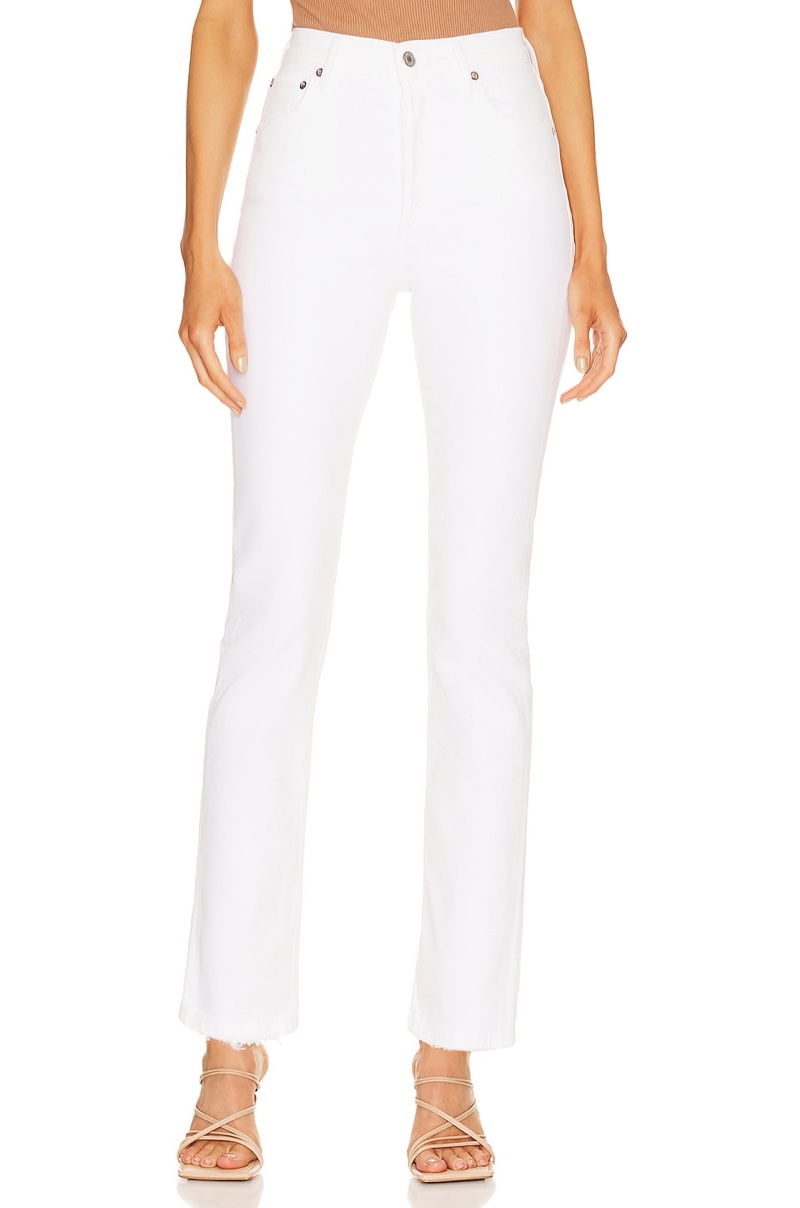 Final Words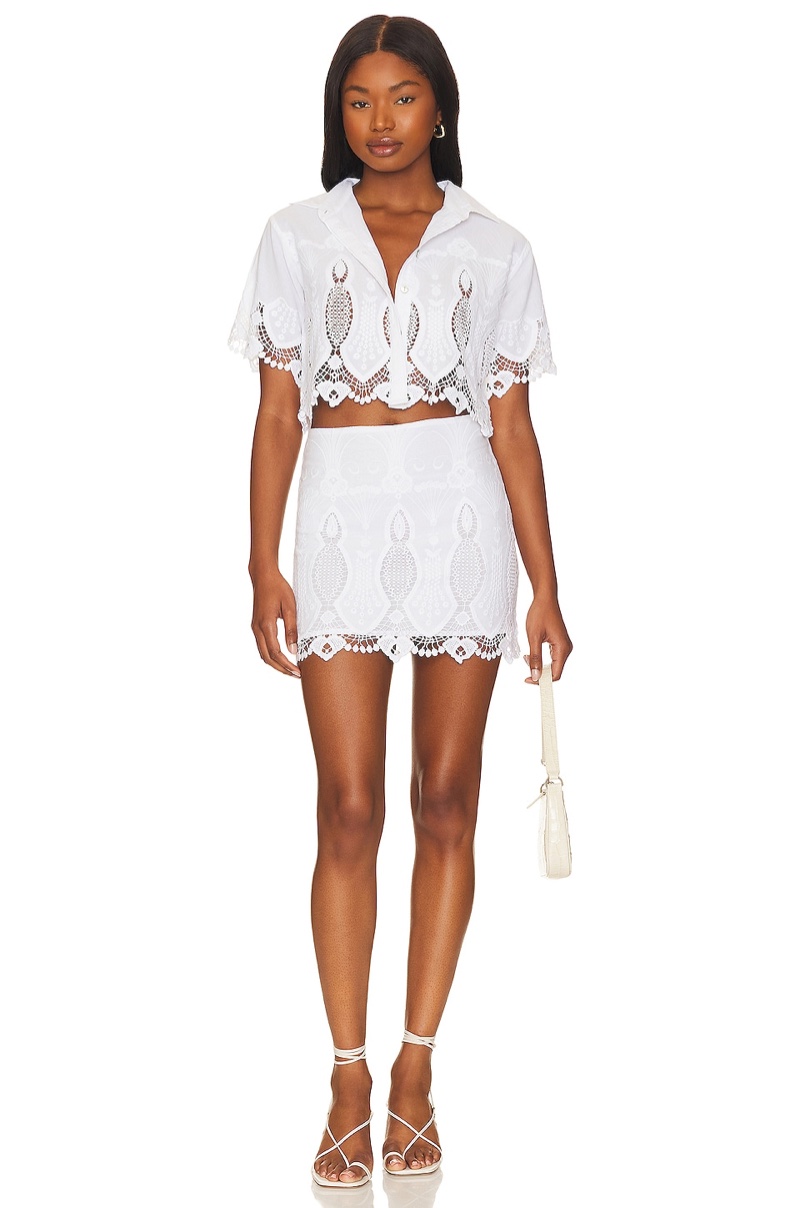 And now you have seen how all white outfits are a fashion staple that exudes sophistication and elegance. Whether you're attending a summer party, strolling along the beach, or heading to the office, an all-white ensemble is a surefire way to make a stylish statement.
With the versatility and charm of white dresses, the comfort and style of white separates, and the addition of texture and interest, you can effortlessly create a variety of all white looks suitable for any occasion.
So go ahead, break the rules, and embrace the enduring appeal of all-white fashion. And for more inspiration, check out our favorite neutral outfits.
Frequently Asked Questions
What are all white outfits?
All white outfits refer to clothing ensembles that consist entirely of white-colored garments. These outfits are created by combining different white clothing pieces such as dresses, tops, bottoms, jumpsuits, suits, and accessories, resulting in a monochromatic look.
How can I style an all white outfit?
Styling an all white outfit can be done in various ways depending on the occasion and personal preferences. Here are a few tips:
Mix different shades of white: Incorporate various shades of white, such as ivory, cream, or off-white, to add depth to your outfit.
Play with textures: Experiment with different fabric textures like lace, linen, silk, or cotton to create visual interest.
Add statement accessories: Accessories in contrasting colors or metallic tones can elevate the look of an all white outfit.
Consider silhouette and proportions: Choose white pieces that flatter your body shape and ensure a well-balanced silhouette.