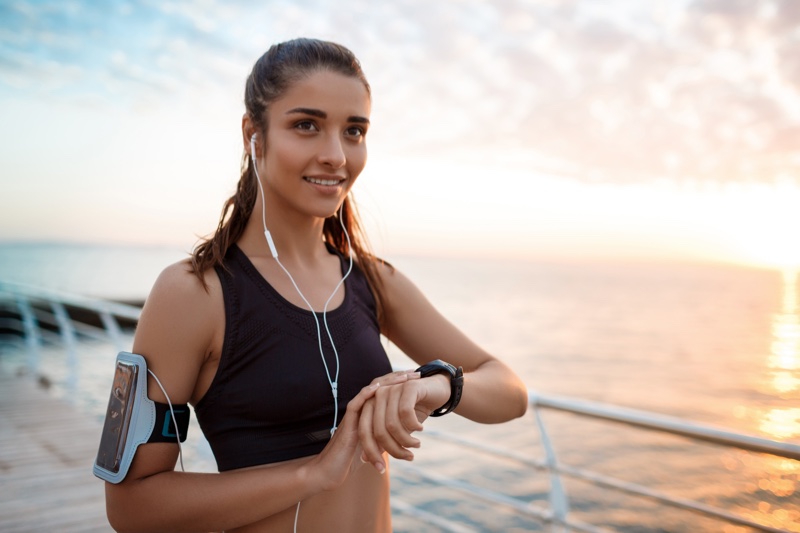 Let's face it – we live in a rapidly advancing digital world where the realms of fashion and technology have merged like never before. Technological innovation has woven its way into every aspect of our lives, including our wardrobes. Today, women have the opportunity to embrace tech that seamlessly combines style and functionality.
These groundbreaking pieces are designed to enhance our daily lives and empower us to express our unique personalities. Let's explore the top fashion technology accessories every modern woman needs, from the runway to the streets.
Wearable Fitness Trackers
A wearable fitness tracker is an essential accessory for the fitness-conscious woman who wants to stay on top of her health and wellness goals. These devices provide real-time data on your heart rate, steps taken, calories burned, and even sleep quality. 
Whether you're hitting the gym, going for a run, or practicing yoga, a fitness tracker keeps you motivated and accountable. Choose a slim and lightweight design that effortlessly blends with your everyday style.
Pair it with your favorite athleisure wear or even integrate it into a sophisticated outfit for a touch of sporty elegance.
Smart Jewelry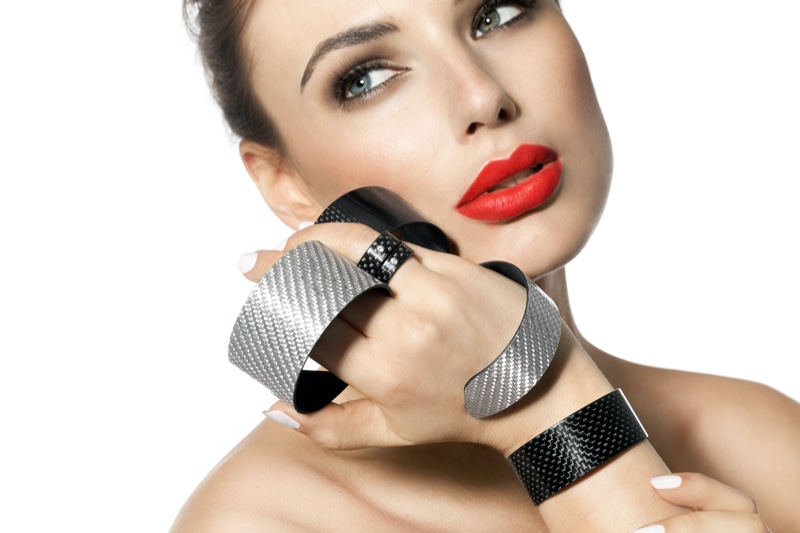 Smart jewelry offers a unique combination of fashion and functionality. From smart rings to tech necklaces, these pieces are designed to integrate into your everyday life seamlessly.
With features like activity tracking, notification alerts, and even distress signals, smart jewelry keeps you connected while making a stylish statement. Whether you're a fashion-forward professional, a socialite, or a tech-savvy trendsetter, there's innovative jewelry to suit your taste.
Pair a sleek, smart ring with your favorite power suit, or accessorize a little black dress with a stunning, smart necklace to showcase your fashion-forward sensibilities.
On-The-Ear Headphones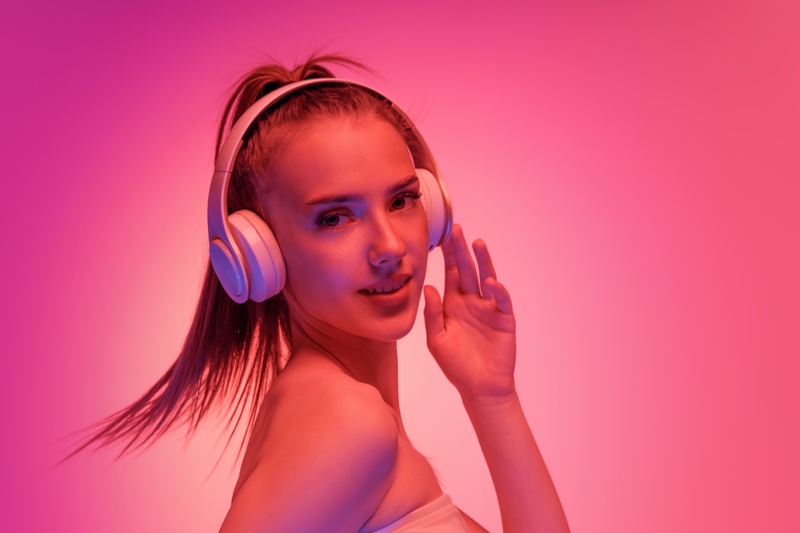 For women who crave immersive sound and a stylish accessory, on-the-ear headphones are a game-changer. Perfect for the music lover or the frequent traveler, these headphones deliver exceptional audio quality while effortlessly complementing any outfit.
Whether heading to work, hitting the gym, or enjoying a leisurely stroll in the park, on the ear headphones provide a fashionable and functional audio experience. Pair them with a chic athleisure ensemble for a sporty vibe, or match them with your favorite jeans and a sleek leather jacket for an edgy look.
Smartwatches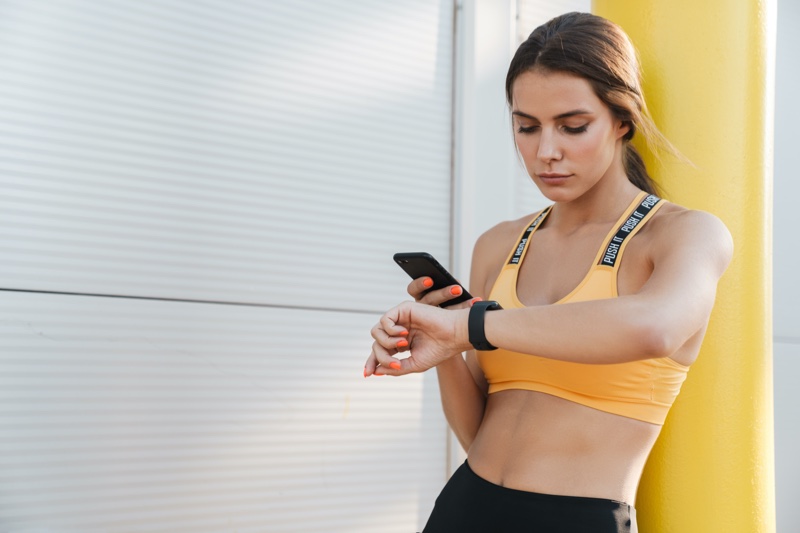 The modern woman on the go needs a smartwatch that seamlessly combines style and functionality. From tracking fitness goals to receiving important notifications, a smartwatch keeps you connected while adding a touch of sophistication to your outfit.
Regardless of being a busy professional, a fitness enthusiast, or a multitasking mom, a smartwatch is a versatile companion that complements your active lifestyle.
Go for a sleek design with interchangeable bands to effortlessly transition from the office to a night out. Pair it with a tailored blazer for a polished look, or dress it down with a flowy sundress for a casual yet chic appearance.
Portable Chargers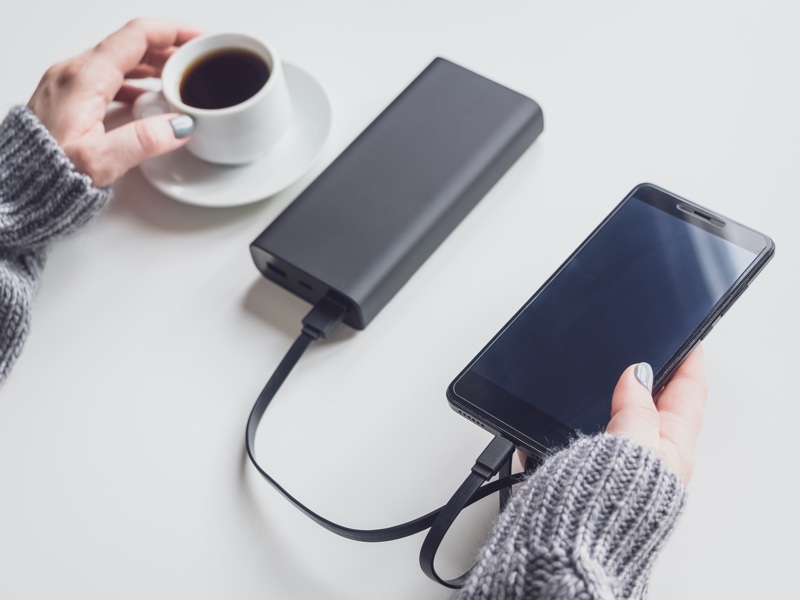 Every modern woman needs a reliable and stylish portable charger to stay connected throughout the day. Regardless of attending back-to-back meetings or exploring a new city, a portable charger ensures your devices never run out of battery.
Look for a compact charger with a sleek design that easily fits into your handbag. Choose a vibrant color or pattern to add a playful touch to your ensemble. For a stylish statement, opt for a wireless charging pad with a metallic finish that reflects your modern and fashionable side.
Virtual Reality (VR) Headsets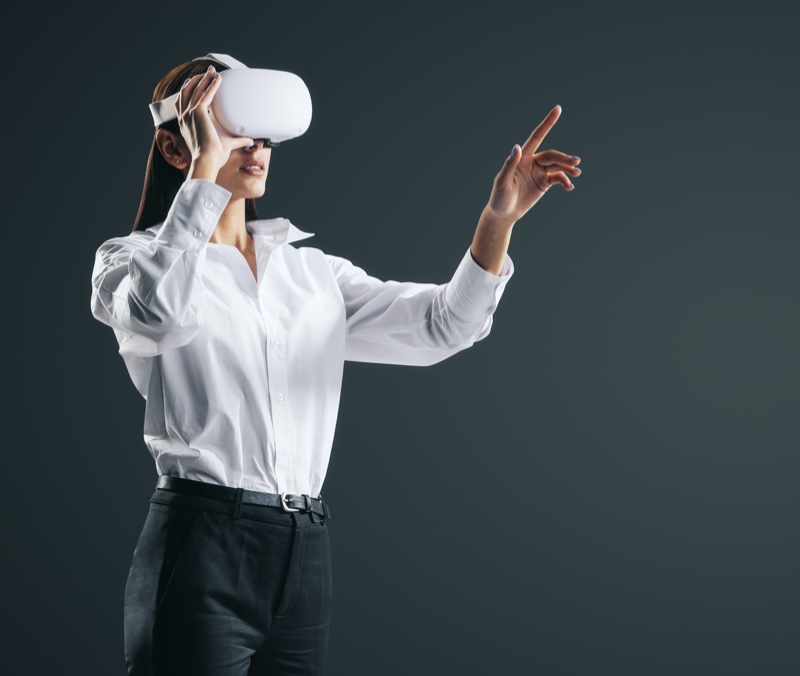 Virtual Reality (VR) headsets have revolutionized how we experience entertainment, gaming, and even social interactions. For the woman seeking immersive experiences, a VR headset offers a gateway to a new digital realm.
Whether you're a gamer, a creative artist, or simply an avid explorer, a VR headset lets you step into virtual worlds with stunning visuals and captivating experiences.
Select a lightweight and stylish design that fits comfortably on your head and allows you to express your unique sense of style. Style it with an effortlessly cool, casual ensemble to embrace the futuristic vibe.
Final Words
As fashion and technology continue to intertwine, fashionable tech accessories have become a staple in a lot of women's wardrobes. These innovative pieces flawlessly blend style, functionality, and practicality, empowering women to embrace the digital world without compromising their style.
Embrace the fusion of fashion and technology, and let these cutting-edge accessories become an extension of your personal style, enhancing your daily experiences and empowering you to conquer the modern world confidently.