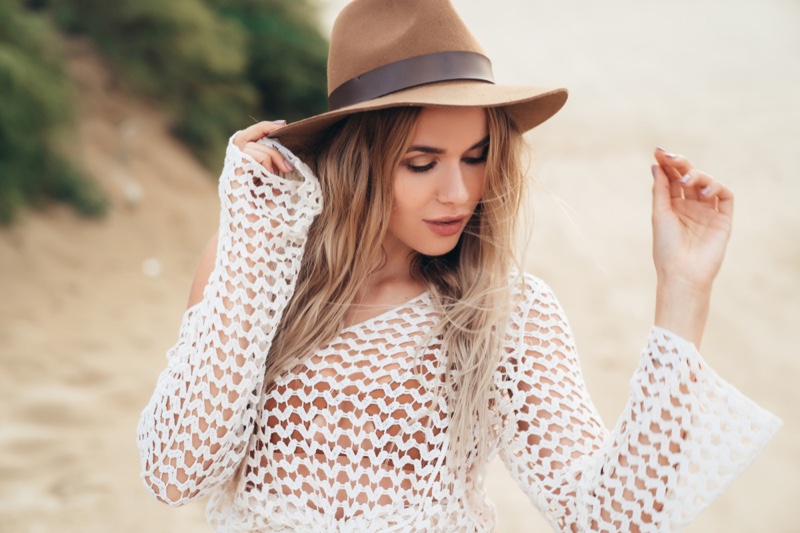 In recent times crochet clothing is making quite the comeback, with high-end designers to more affordable labels getting in on the trend. In this article, you'll discover four brands famed for their detailed and innovative crochet designs.
What is Crochet?
Crochet is a form of textile created using crochet hooks to link material together, resulting in a simple, everyday look.
Many people confuse crochet with knitting, but the main difference is that knitting likes to keep multiple stitches open at a time. On the other hand, crochet closes each stitch before starting the next, which is referred to as an "open-knit construction."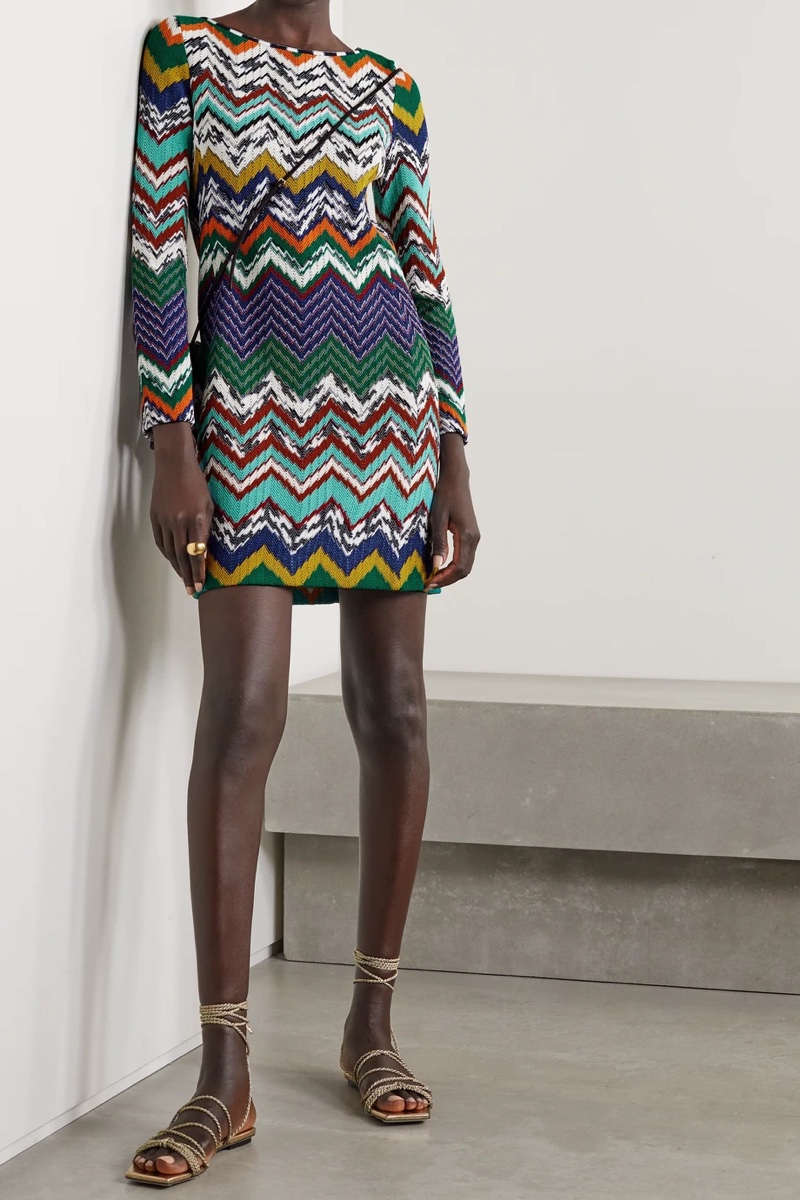 Missoni Crochet Clothing
Based in Varese and founded in 1953 by Ottavio and Rosita Missoni, Missoni is a highly acclaimed Italian luxury fashion house that upholds its status to date. Missoni has locations in twenty countries as of now and is renowned for its exquisite crochet-knit styles and bold prints.
Missoni's knit dresses usually cost around $1,000 to $2,000 for their well-known craftmanship. This crochet-knit cotton-blend mini dress is a beautiful multicolored example, designed for a slightly loose and short fit. There's a concealed zip and snap fastening at the back, and the dress itself is 50% cotton, 30% rayon, 15% linen, and 5% polyamide.
Cult Gaia Crochet Dresses
Cult Gaia is relatively new to the fashion industry, being launched in 2012 by founder Jasmin Larian. Today, they supply natural and simple ready-to-wear collections and shoes.
Their Silena crochet-knit midi dress midi dress is an elegant piece of clothing, available in orange and black. Intricately crocheted by hand, it would be a great idea to wear it to the pool – Cult Gaia recommends pairing it with sandals and a woven tote.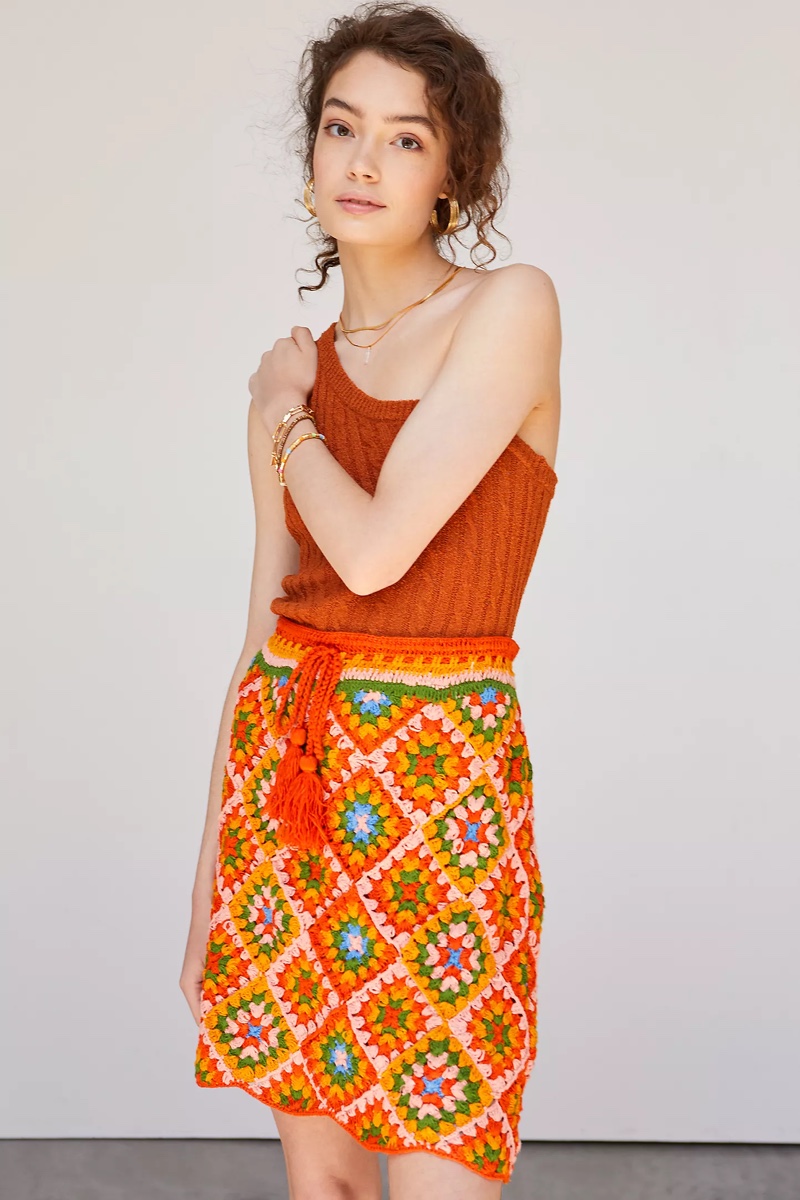 Farm Rio
Farm Rio is a group of creatives that originated from Rio de Janeiro, Brazil, in 1997, but they're much more than a conventional shopping brand. Instead, they believe in "cultural movements" and claim to be "Brazil's most beloved clothing and lifestyle brand," embracing crochet to the fullest with its colorful prints.
A perfect embodiment of their style is the crochet mini skirt, a vibrant orange dress made of 100% polyester with cotton lining and a tasseled drawstring waist. The top is half-cut, exposing half of the shoulder, and the bottom is crocheted neatly. This would be a fitting dress to take a walk in or to attend an informal summer party!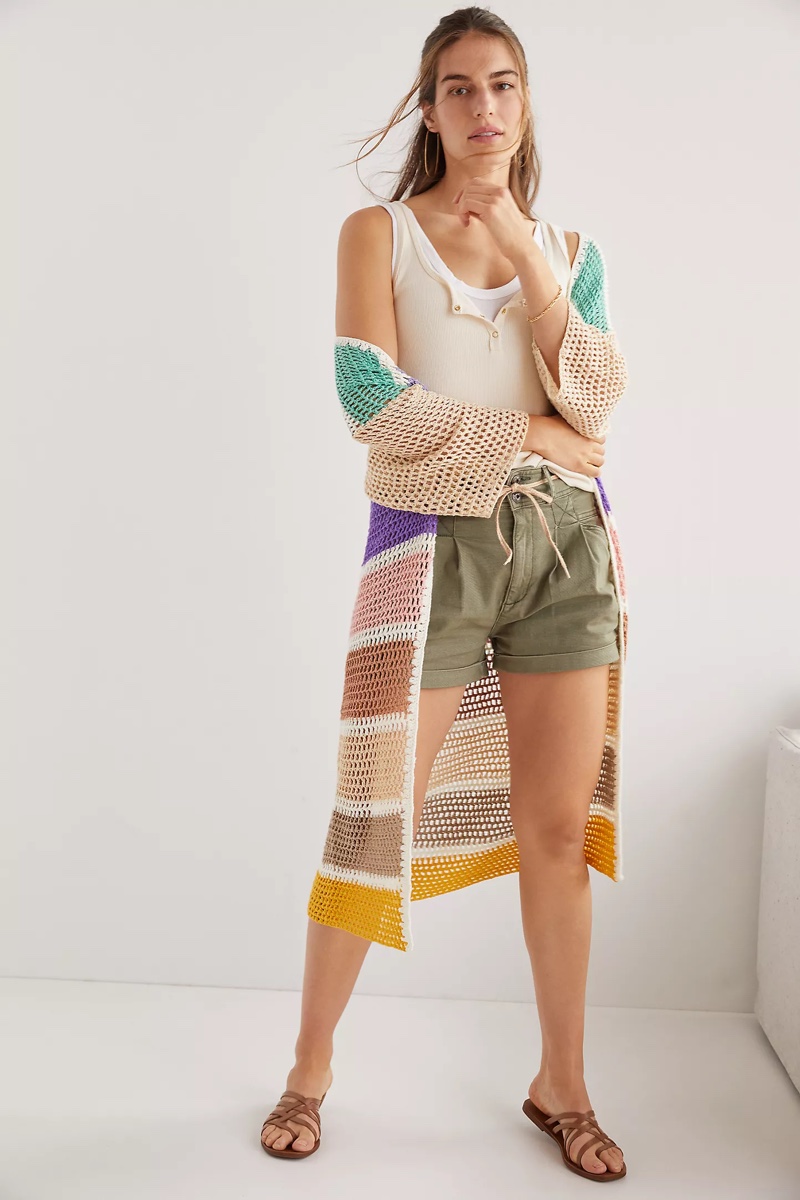 Anthropologie
Anthropologie is a famed American retailer that was founded in 1992 by Richard Hayne. The American retailer is known for its grown-up, bohemian-inspired styles across a wide range of fashion, including clothing, jewelry, gifts, and makeup.
With a cozy look for those who like to keep things "low key," the Anthropologie colorblock crochet cardigan would add a fun splash of color to your outfit. It's made of 100% cotton and has an open front with loose-stitched rows of crocheting, all colored in rainbow shades.
In Summary:
We hope this article helped you in finding the best crochet wear brands. Hopefully, you've realized by now through these prestigious examples that crocheting isn't just an outdated hobby – it's a perfectly modern and beautiful part of fashion too!