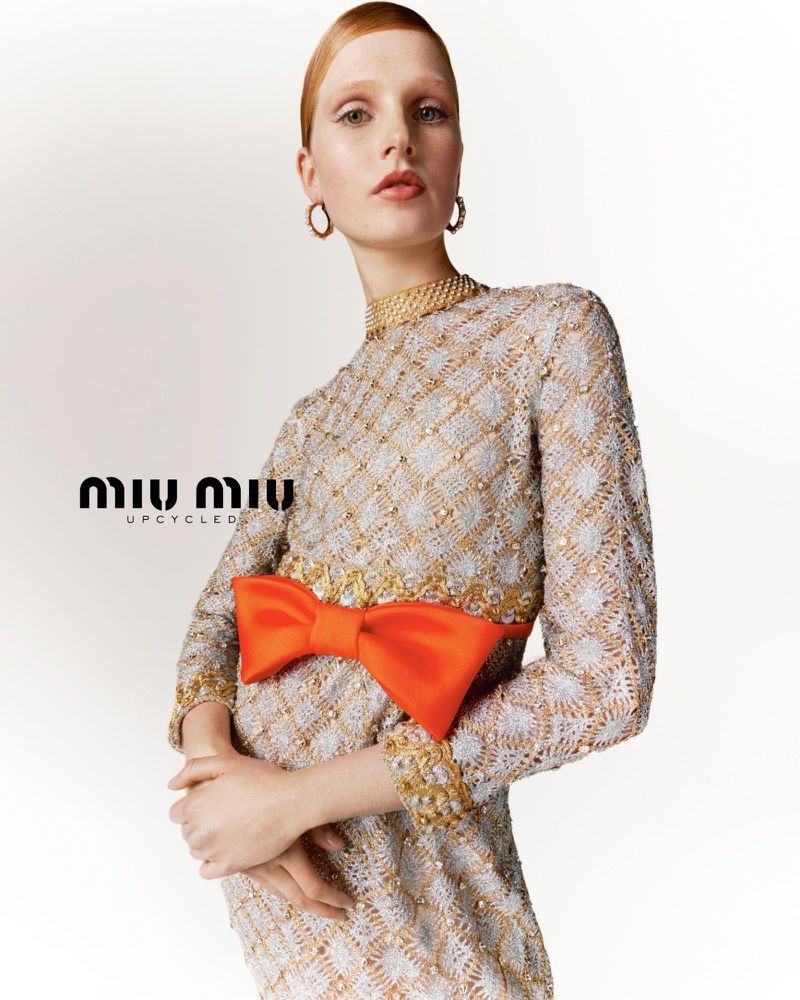 Miu Miu delivers a unique collection of reworked vintage dresses with its Upcycled collection. Designs include eighty one-off pieces sourced from material dating back to the 1930s. Models Amrit and Levi Achthoven appear in a fashion shoot wearing a selection of dresses. Photographed by Marili Andre, the pair wear embellished fabrics, puff sleeves, and pleated accents. Stylist Helena Tejedor accessorizes the looks with bejeweled hair accents as well as logo earrings. For beauty, Aurore Gibrien works on hair with flawless makeup by Karim Belghiran. Look for Miu Miu's Upcycled collection in nine boutiques worldwide: Milan, London, Paris, Moscow, New York, Shanghai, Hong Kong, Tokyo, and St. Moritz.
Related: Kim, Chloe, Du Are Icons in Miu Miu Resort 2021 Campaign
"Each piece is entirely unique and all are completed by hand. Re-imagined through the Miu Miu lens, the lives of garments worn and loved in the past are extended, renewed and sustained, enriching the lives of the women who will wear them by return," the press release states.
Miu Miu Upcycled Campaign