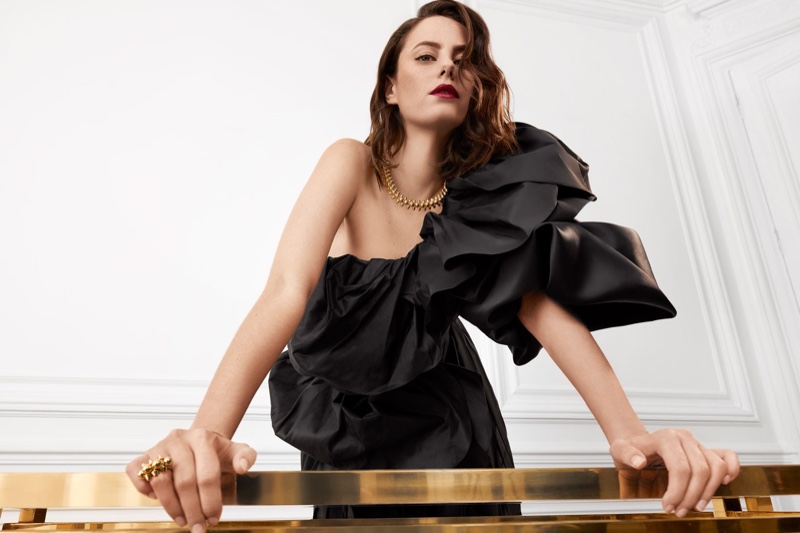 Actress Kaya Scodelario returns for the second year as the face of Cartier's Clash de Cartier jewelry. Appearing in a campaign, she shows off duality with two sides. One look has Kaya wearing a ruffle adorned black dress with a wavy hairstyle. Her second outfit features a leather top and trousers alongside a mohawk inspired hairstyle. Cartier's designs include minimalist and sleek shapes that appear hard but are soft to touch.
Related: Kaya Scodelario Has Two Sides in Clash de Cartier Campaign
"A collection rooted in duality, Clash de Cartier embraces the modern spirit through its inherent paradoxes. Studs, beads and clous carrés merge into a singular ribbed mesh, allowing metal to take on mobile form. An irresistible clash of attitudes," the brand states.
Clash de Cartier Jewelry 2020 Campaign