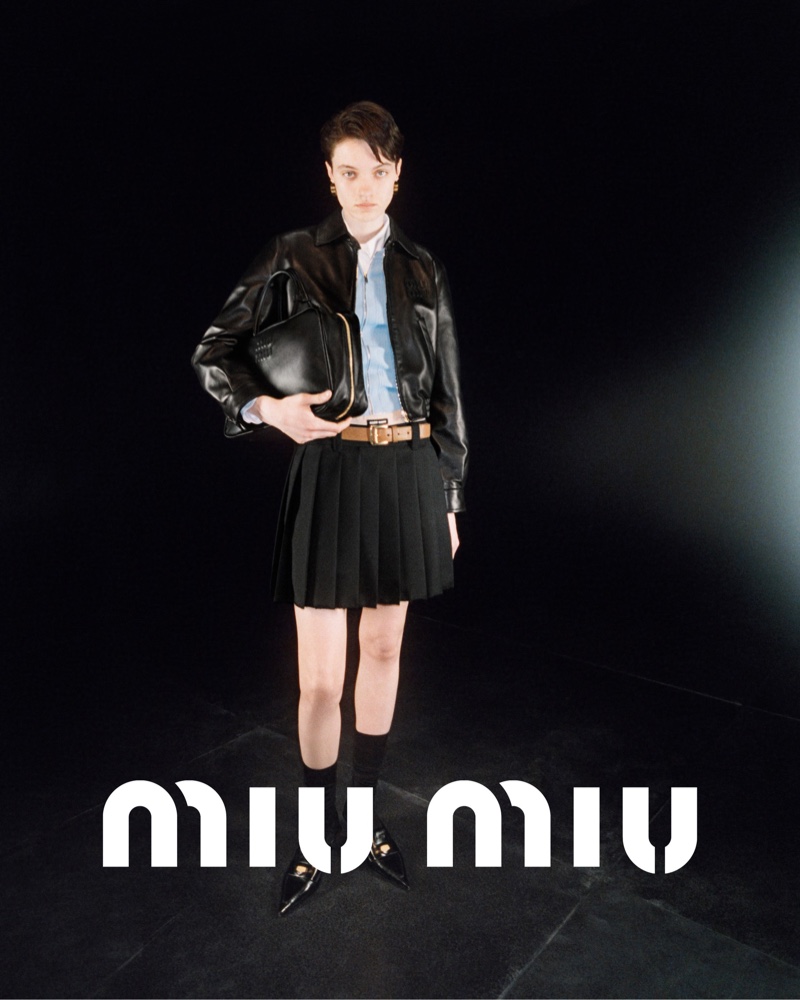 With its Day/Night 2022 campaign, Miu Miu is looking to tell a story of contrasts. Models Angel Prost, Coumba Samba, Mica Kendall, and Tanya Churbanova are shown against a dark background in photographs taken by Tyrone Lebon. The collection showcases an evening wardrobe combined with daywear for a distinctive look.
Miu Miu Day/Night 2022 Campaign
Pleated skirts, separates with crystal embellishments, and puff sleeve dresses are some of the items that fashion stylist Lotta Volkova highlights. In addition, the Miu Wander bag is featured in some of the advertising for the collection.
Related: Sydney Sweeney Lounges in Miu Miu Wander Bag Campaign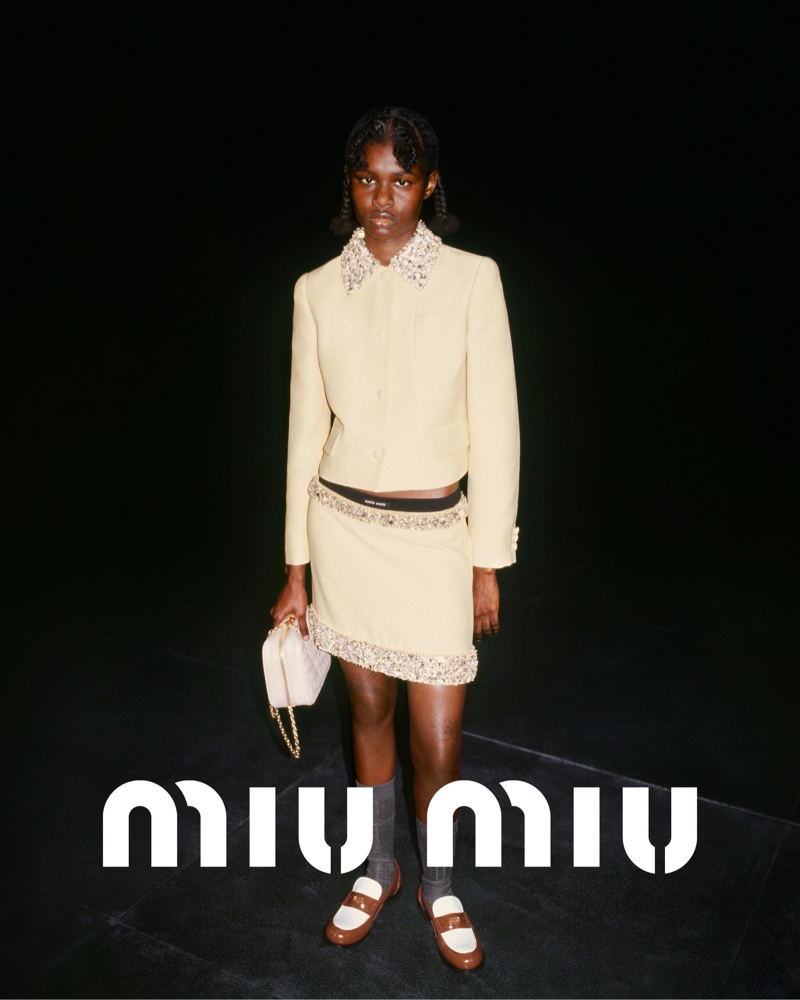 A provocative play between innocence and experience, an ageless wardrobe, an atmosphere of disorientation and a world difficult to define prevails. Here are clothes to work, play and dance in, wherever and whoever the person wearing them may be. In this way, the clothes are an extension of the self, and the self is expressive of a free spirit, of a community of like-minded beings who identify with each other through a celebration of individuality – a celebration of style.

Miu Miu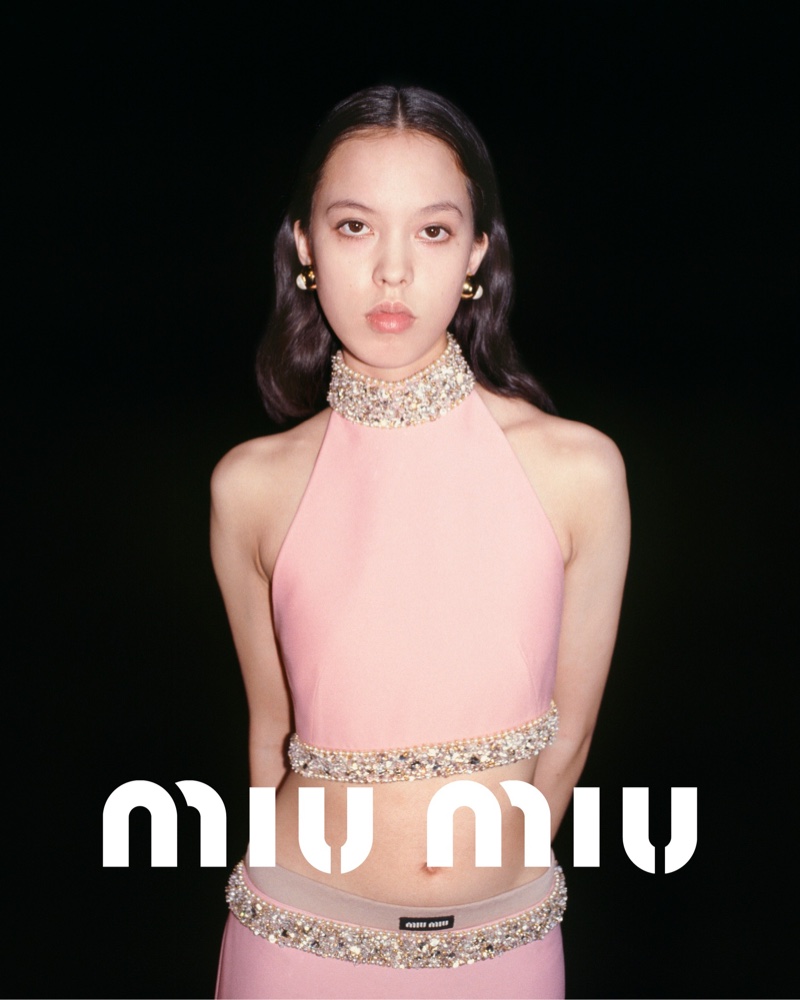 Leather heeled loafers and slender belts are the finishing touches that the Miu Miu model adds to her outfit. In addition to images, models also appear in a short film set to the song "More News From Nowhere" by Julian Klincewicz.