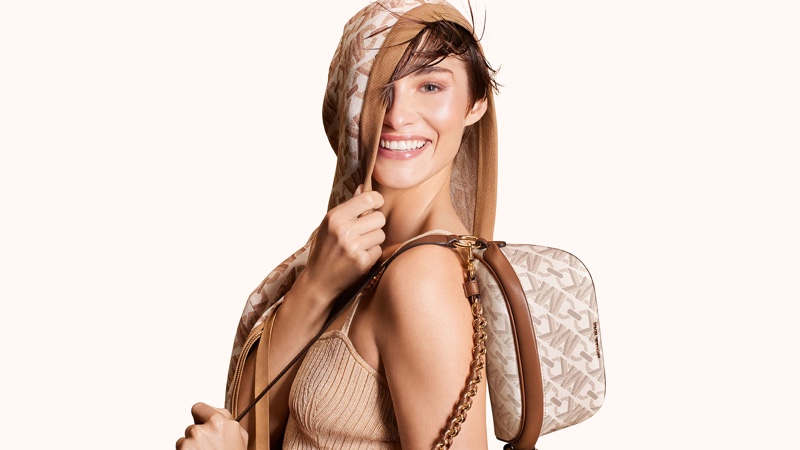 Michael Kors is shaking up the fall 2023 season with the unveiling of its Empire Signature Logo collection. It's a fusion of the brand's iconic Signature Logo and the Empire motif, inspired by architectural elegance. It's as if Michael Kors has built a skyscraper in the fashion world, and the Empire Signature Logo is its crowning spire.
Michael Kors Empire Signature Logo Fall 2023 Campaign
The campaign, photographed by Ethan James Green, stars model Grace Elizabeth. She channels the brand's blend of timeless glamour and modern ease. Grace Elizabeth effortlessly showcases the versatility of the new print, which graces everything from ready-to-wear pieces to an array of bags—think totes, sling packs, and even messenger bags.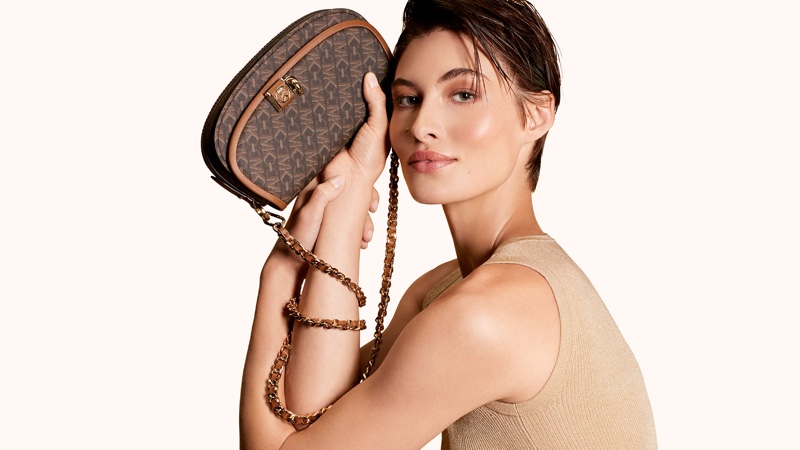 But let's not forget Michael Kors is no stranger to impactful outings. The label recently showcased its spring 2024 runway collection and spearheaded the Make Hunger Stop initiative. Yet, the Empire Signature Logo campaign feels like a fresh chapter, one that's written in chic, tonal neutrals.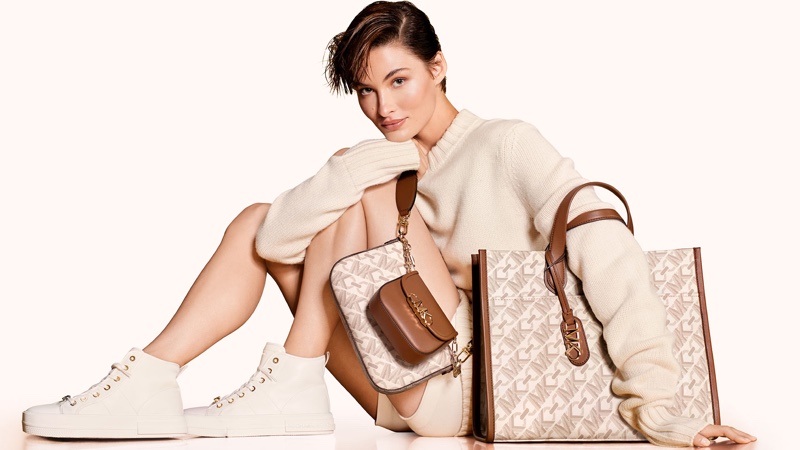 Whether you're sporting the print head-to-toe or simply accenting your ensemble with a card case or a pair of shoes, you're participating in a fashion moment that's both current and enduring.