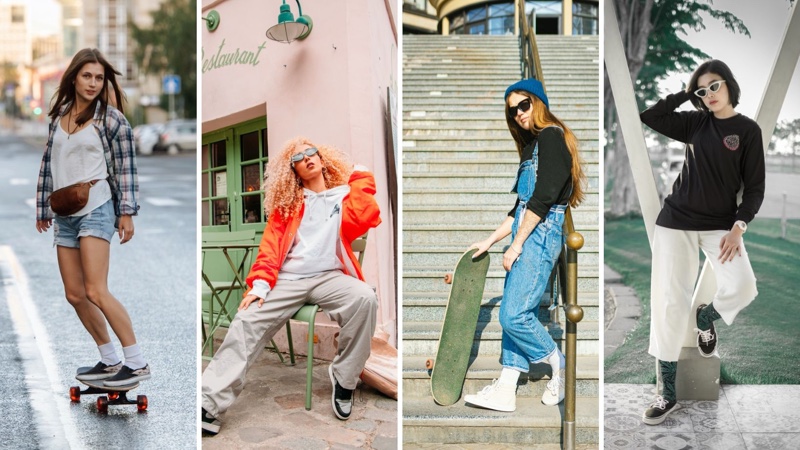 Ready to dive into the captivating aesthetic of skater girl fashion? Read on, and we'll take you on a whirlwind tour of skater girl outfits, from relaxed street attire to must-have accessories like beanies and belts. We'll decode the essential elements that make this style so distinct.
However, it's not solely about the wardrobe. Skater-girl fashion is intrinsically linked to skateboarding culture, mirroring the adventurous and rebellious spirit of those who take to the board. Strap in for an exhilarating ride from skate parks to fashion runways.
Skater Girl Outfits
Long Sleeve + Cropped Pants & High Rise Socks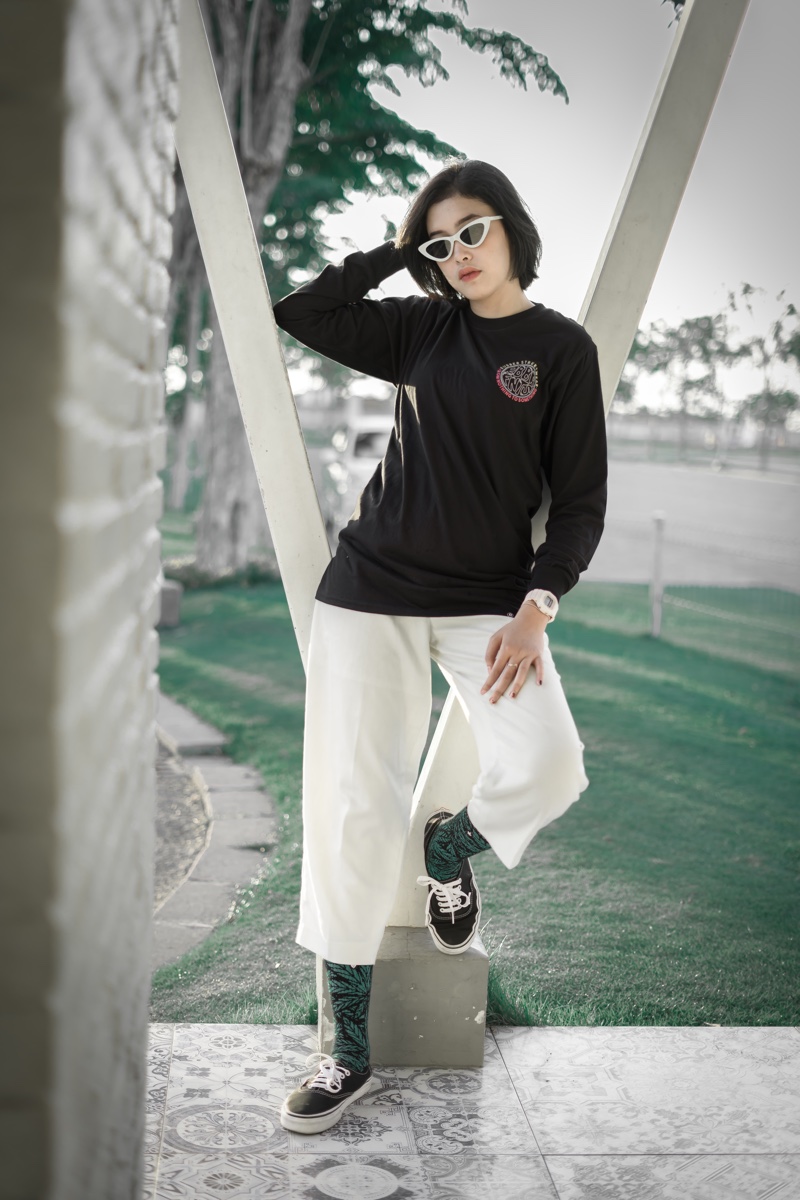 Picture this: a long-sleeve top that hugs the arms but breathes easily, a perfect canvas for showcasing your personality. Add cropped pants, hitting just above the ankle, to reveal high-rise socks that are anything but an afterthought.
These long socks serve as a bold exclamation point, elevating the outfit from laid-back to deliberately styled. Pair with Vans or Converse for the ultimate cool girl ensemble.
Tie Dye Hoodie + Shorts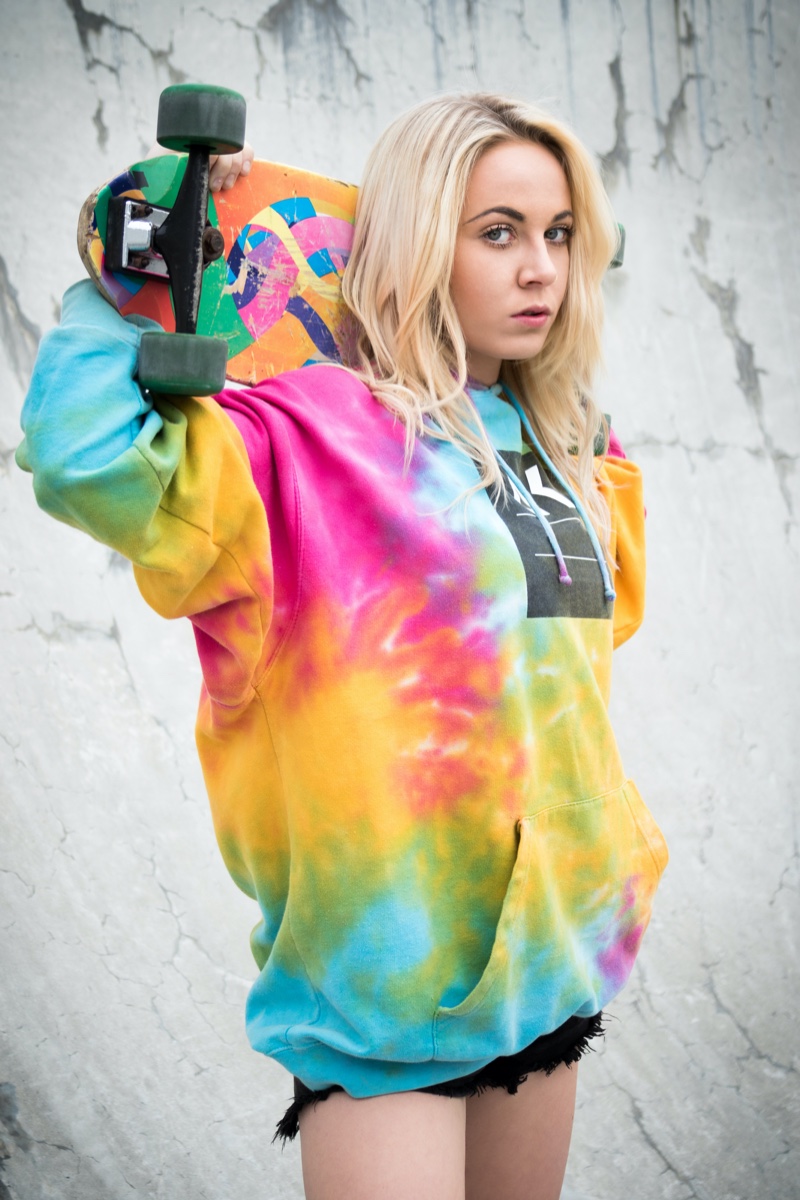 Imagine slipping into a tie-dye hoodie that swirls with colors, each hue dancing in a kaleidoscope of comfort. Paired with denim shorts, this outfit is the epitome of laid-back cool.
It's the kind of ensemble that turns heads at a skate park or a beach bonfire, capturing the skater girl spirit while adding a splash of bohemian artistry.
Beanie + Long Sleeve + Denim Overalls & Sneakers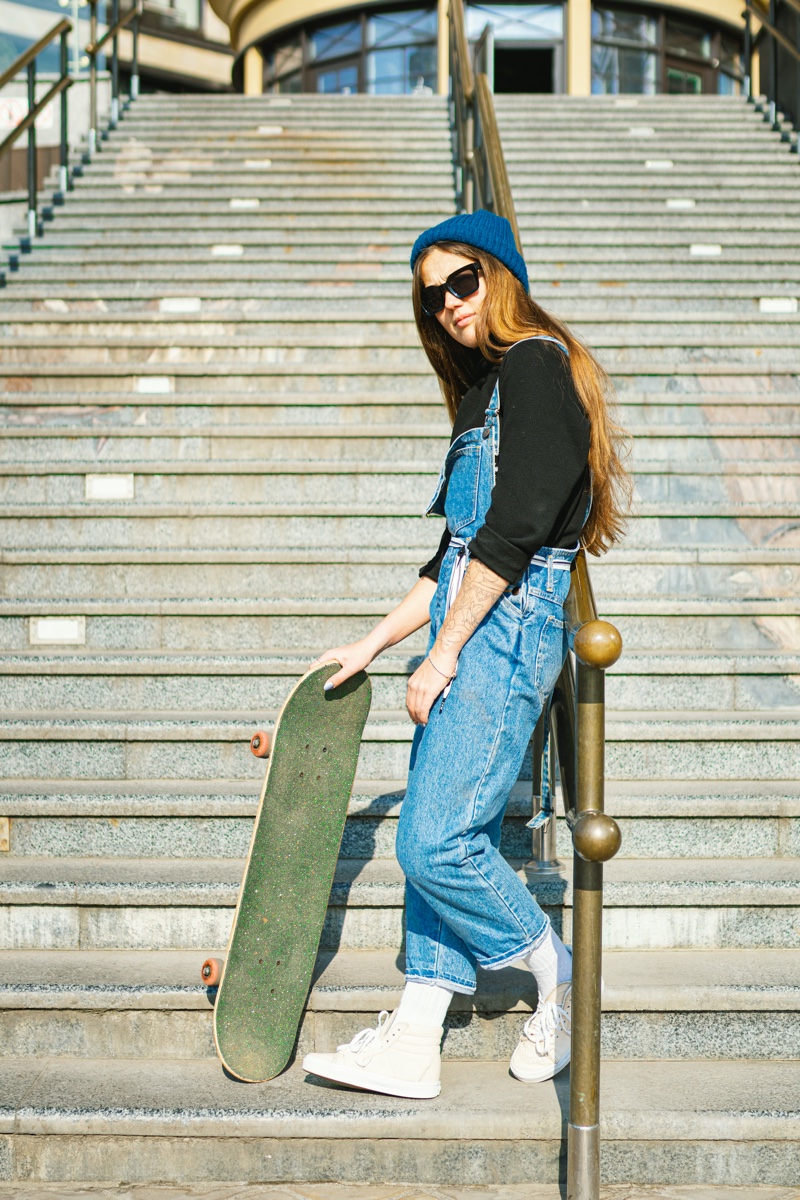 Rock a beanie and add a long-sleeve shirt underneath denim overalls, and you've got an outfit that offers both comfort and style.
Finish it off with a pair of classic sneakers, and you're ready to hit the skate park or the city streets. This look is a way to dress with '90s nostalgia, yet it feels utterly contemporary.
Colorful Jacket + Hoodie & Baggy Pants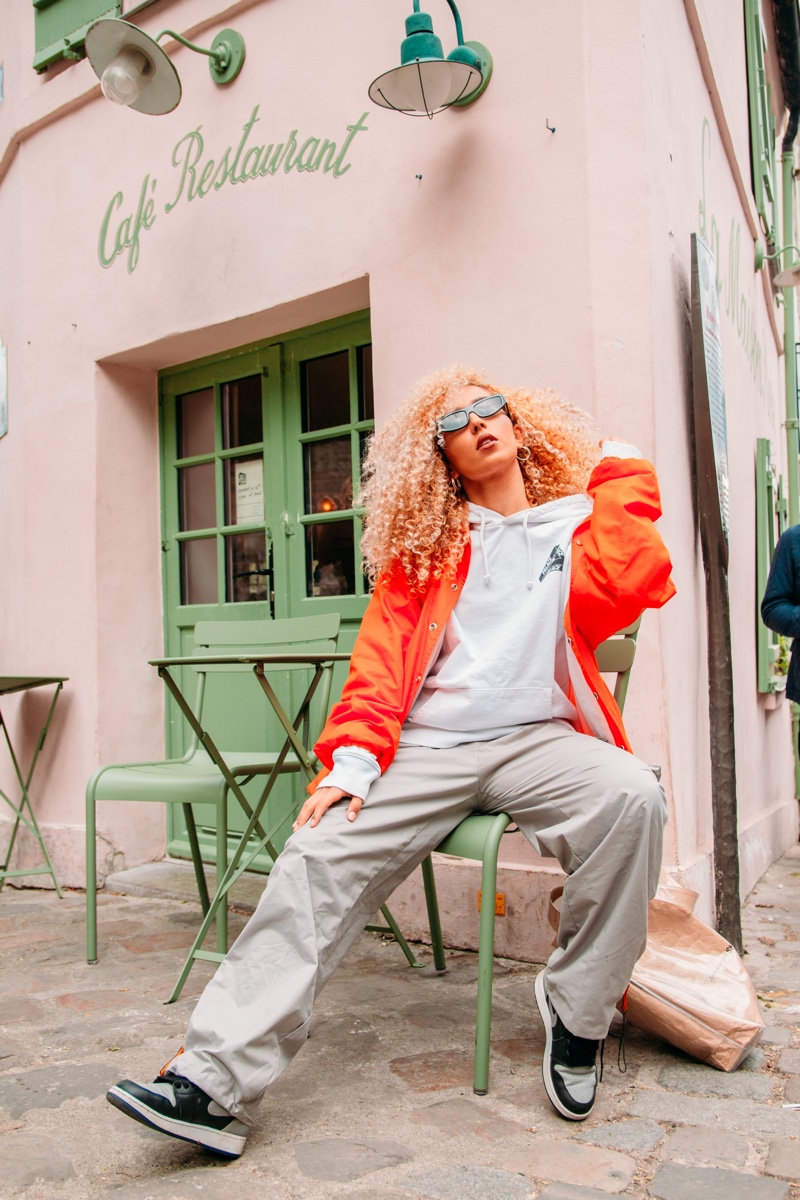 A colorful jacket is one way to stand out. Underneath, a hoodie provides a cozy counterpoint, its soft fabric a pleasant embrace. Baggy pants complete the trio, offering both room to move and a dash of rebellion. Together, these elements create an ensemble that's ready for getting sporty or for a casual night out.
Plaid Shirt + Tank Top + Belt Bag & Denim Shorts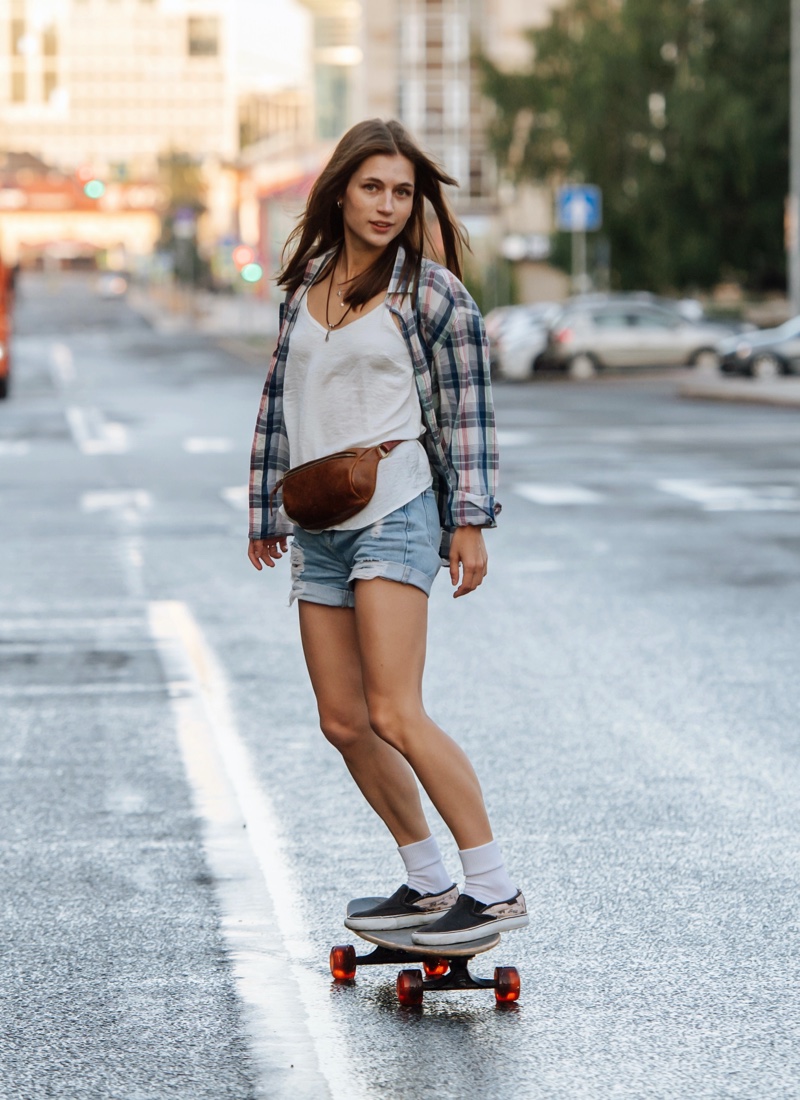 Choose a plaid shirt draped over a tank top that blends rustic charm and urban edge. The tank top underneath is a minimalist canvas, allowing the plaid to take center stage. Denim shorts add a touch of youthful rebellion, while a belt bag combines the look, offering both function and a modern twist.
Beanie + Tank Top & Knee High Socks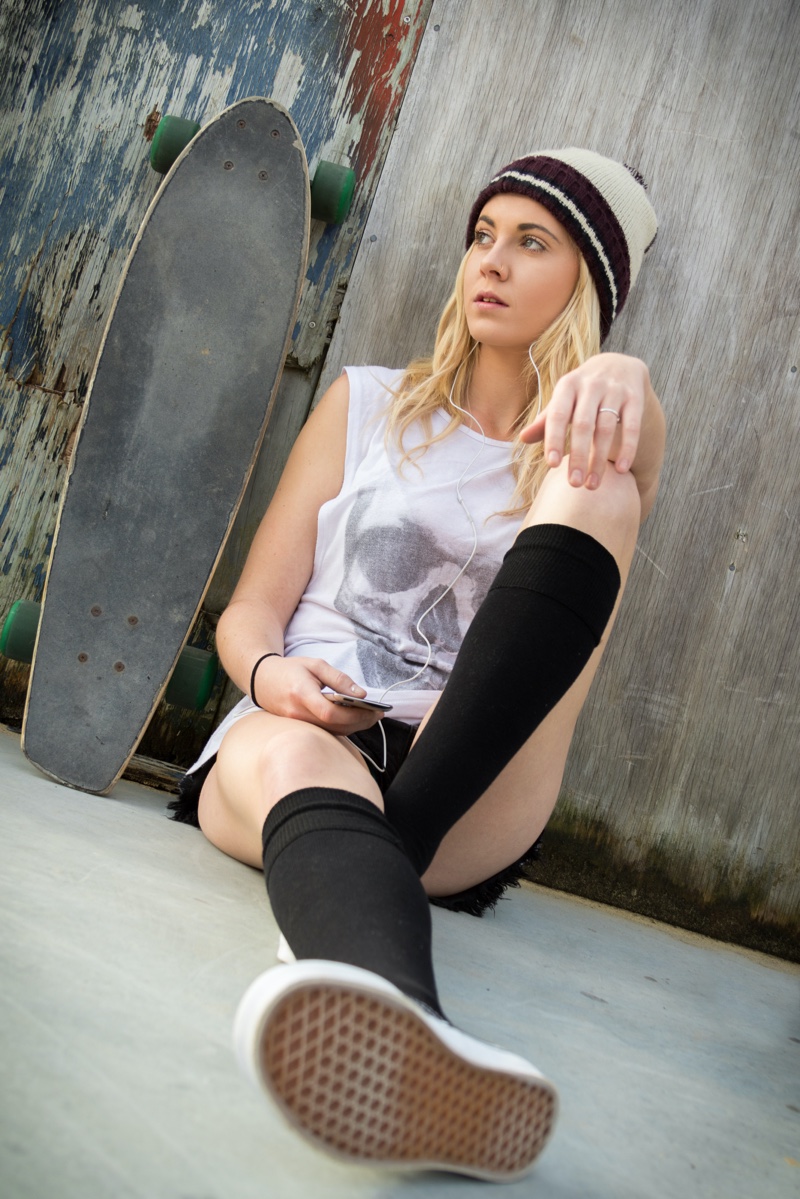 Start with a tank top, the height of effortless cool that allows for maximum movement. Add knee-high socks, transforming the look from simple to striking, as they stretch up the leg like a bold underline to your style statement. Finally, crown the outfit with a knit beanie, which adds a casual chic layer.
Bucket Hat + Tied T-Shirt & White Jeans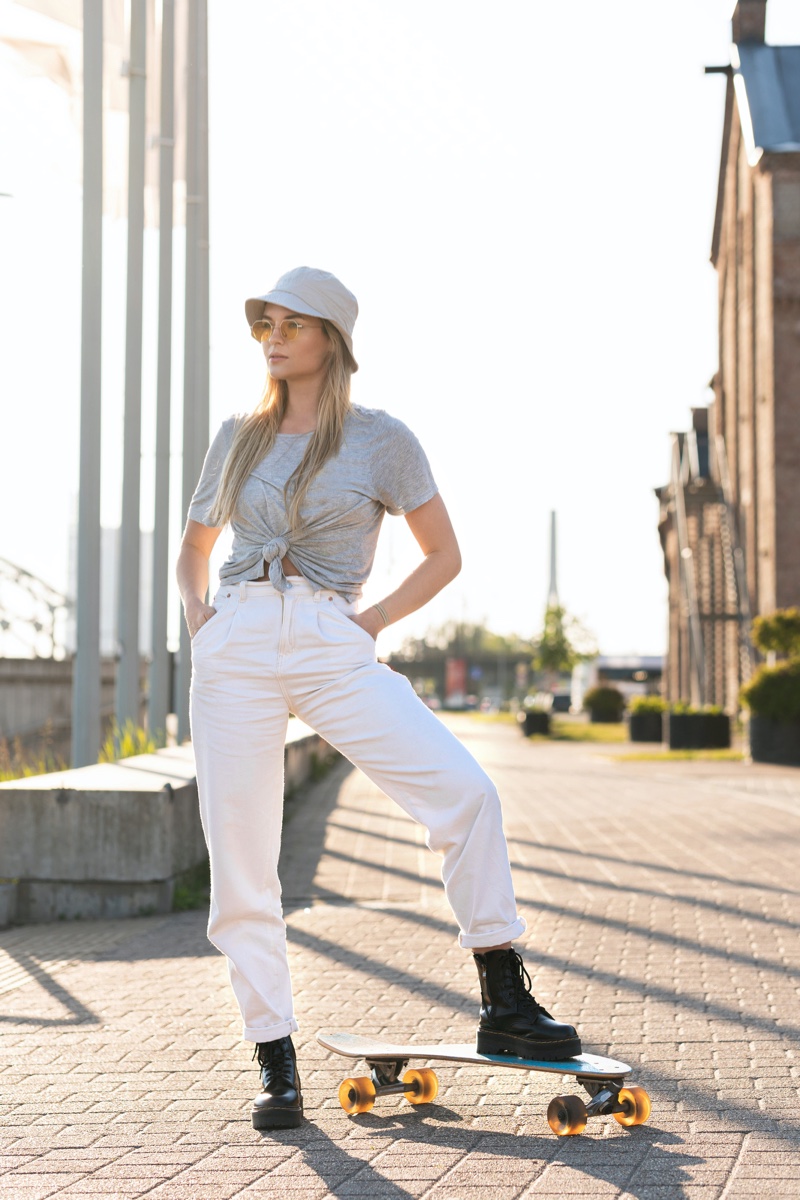 Want to change up your headgear? A bucket hat sets a playful tone, shading the face while adding a pop of personality. The t-shirt, tied at the waist, offers a casual yet curated vibe, turning a simple piece into a focal point.
White jeans complete the look, their pristine hue providing a clean slate that elevates the entire look.
Baseball Shirt + Snapback Hat & Denim Shorts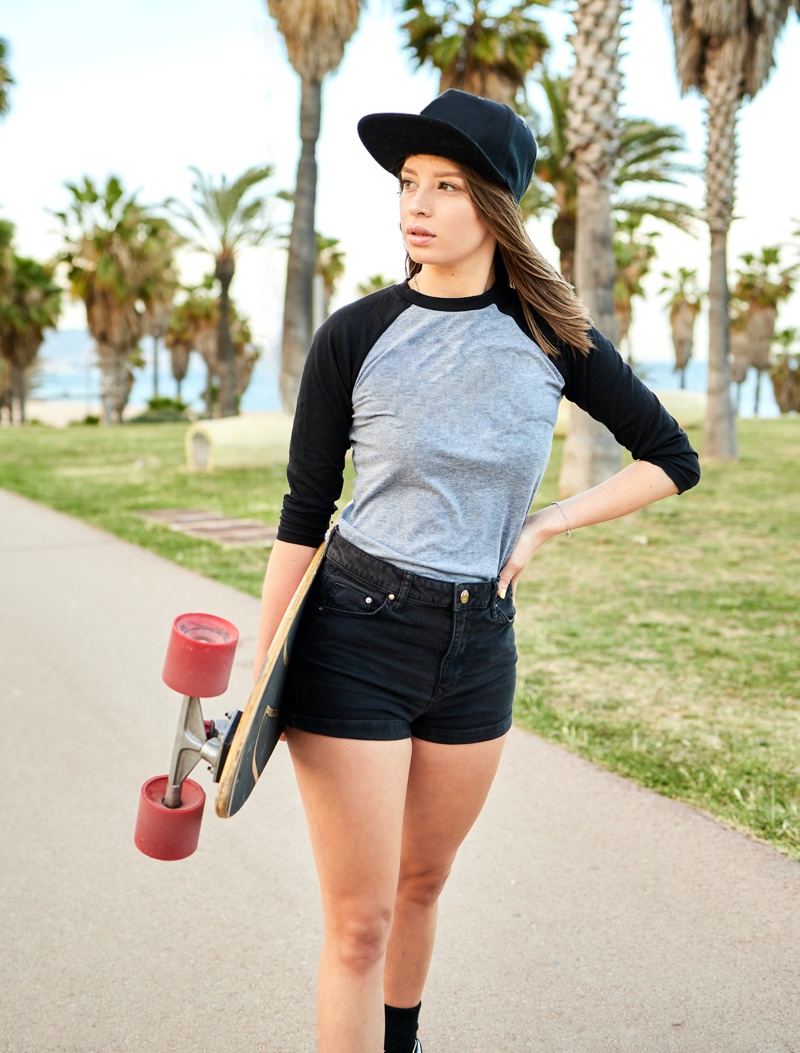 A baseball shirt takes the lead, its retro design evoking a sense of Americana while offering a casual, athletic feel. Denim shorts follow suit, adding a youthful edge that complements the laid-back vibe. Topping it all off is a snapback baseball cap, a nod to street culture that completes the ensemble.
Influences on Skater Style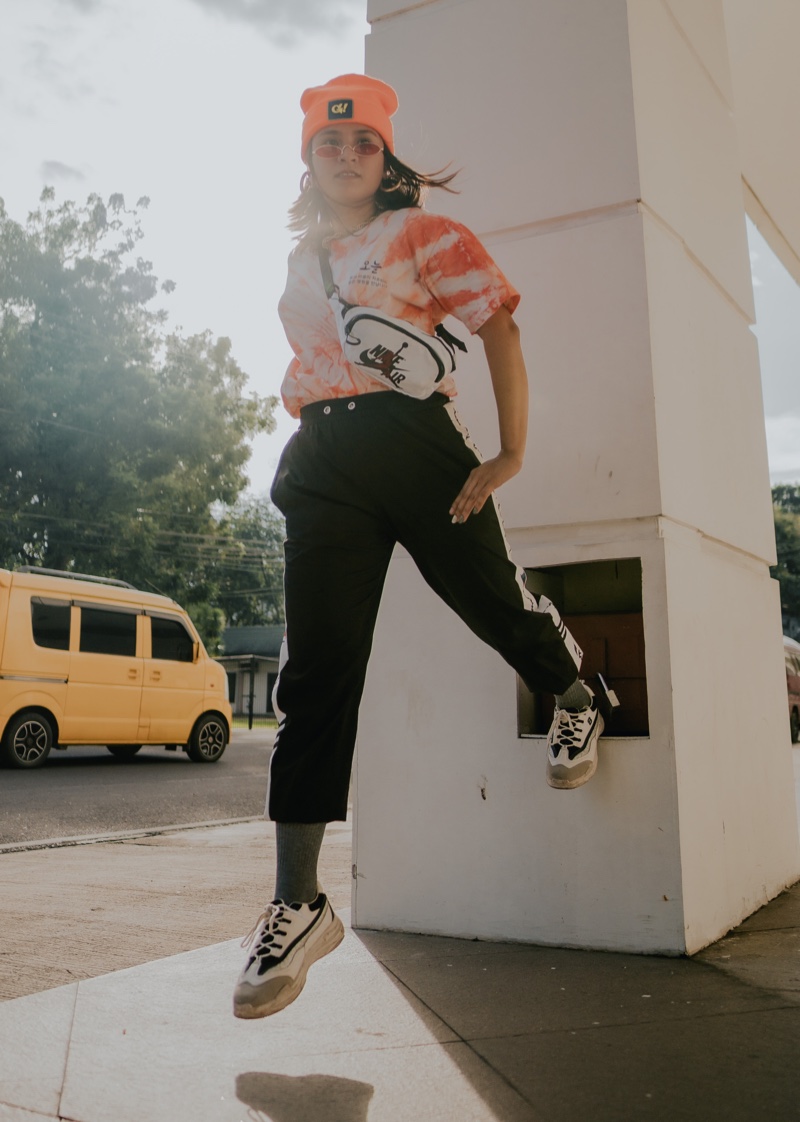 Skater girl fashion isn't merely a playground for comfort and utility; it's also a canvas painted with strokes from street style's diverse palette. The look borrows generously from a medley of subcultures, including hip-hop, grunge, and punk, to craft its own distinct identity.
Elements from Hip-Hop, Grunge, and Punk Subcultures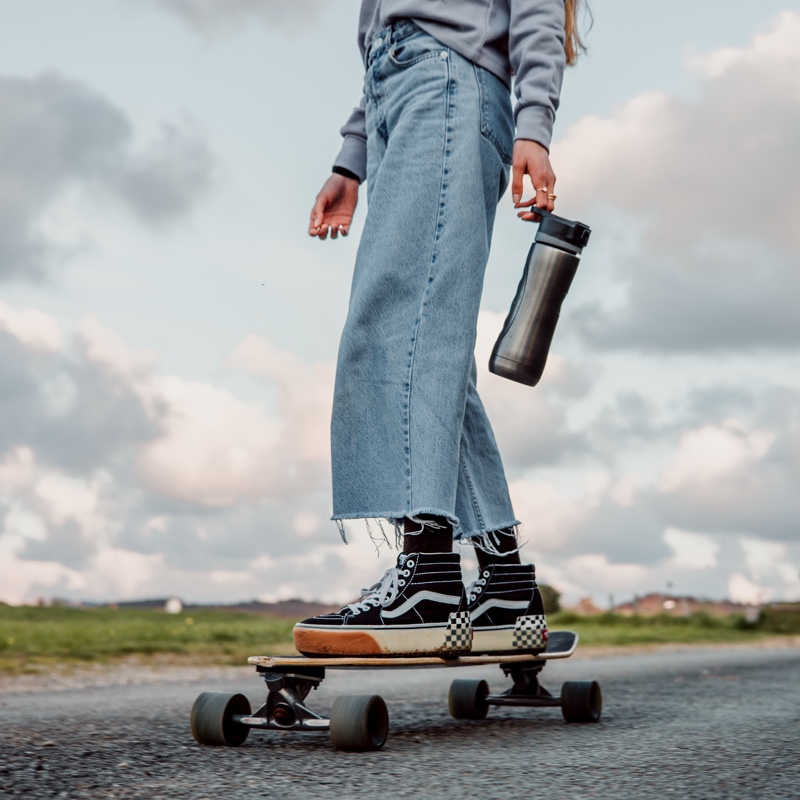 The skater girl look is a melting pot of styles. It fuses the relaxed fit of baggy pants or distressed jeans with the bold statements of oversized graphic tees or band merchandise.
This eclectic mix showcases the indelible marks left by grunge and punk on skater fashion. On the flip side, hip-hop's influence is unmistakable. Skater girls often opt for urban staples like sneakers, hoodies, and snapback hats, which resonate within hip-hop circles.
Beyond the Skate Park
Far from being confined to ramps and rails, skater-girl fashion has skated its way into the broader lexicon of street style. It's not just a subculture anymore; it's a trendsetter. Skater girls are often seen sporting contemporary must-haves like bomber or denim jackets and crop tops, proving that their style has a ripple effect on mainstream fashion.
Stars in Skater Style
Avril Lavigne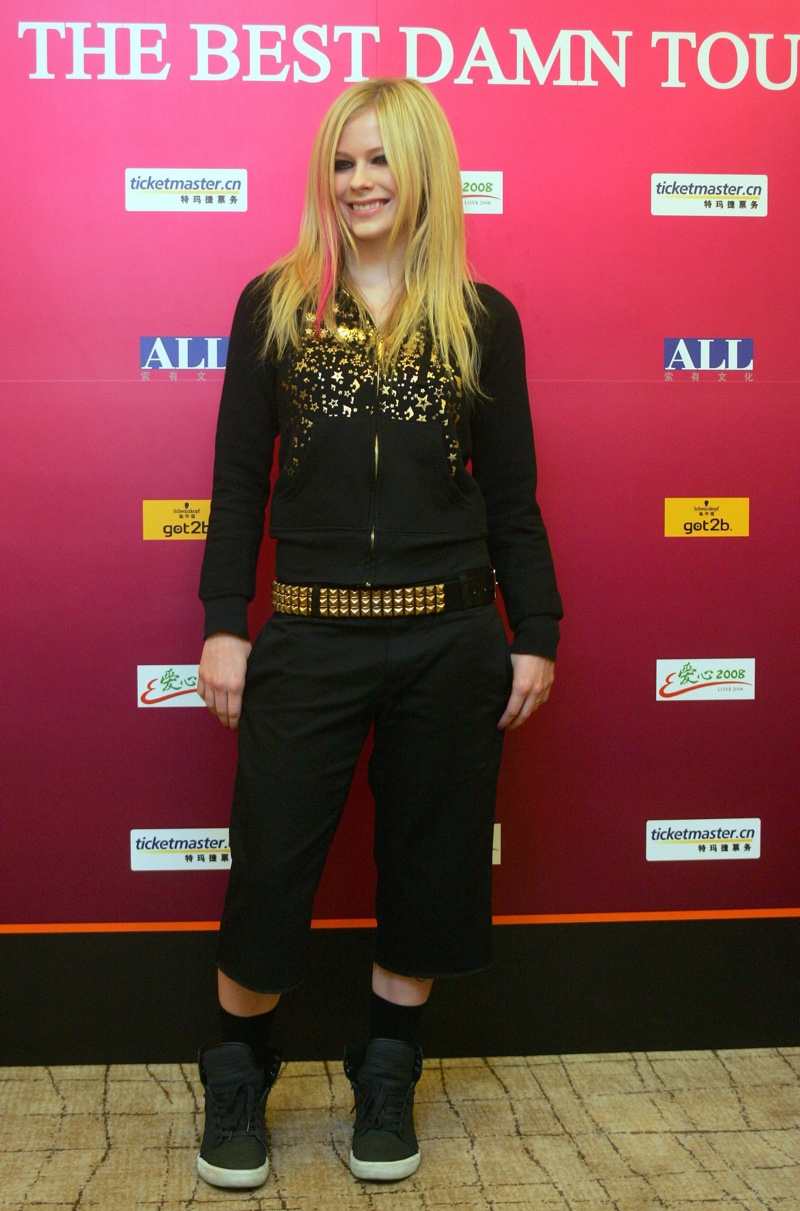 Avril Lavigne is often hailed as the queen of skater girl style, a title she's held since her musical debut in the early 2000s. Her hit song Sk8er Boi cemented her spot in the scene. With her penchant for baggy pants, graphic tees, and wristbands, she's been a trailblazer in bringing this subculture into the limelight.
But it's not just about the clothes; Avril embodies the skater ethos of freedom and rebellion. Her style is a visual playlist of her music-punk-infused pop that challenges the status quo.
Billie Eilish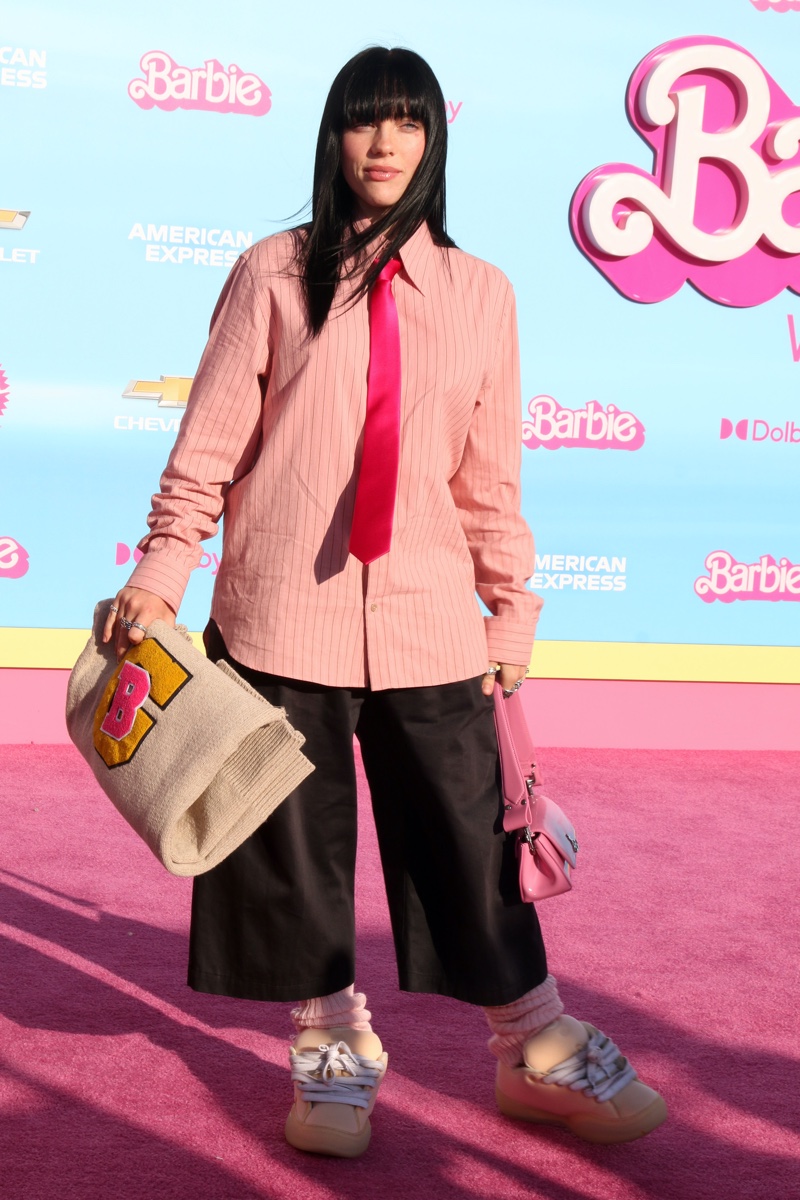 Billie Eilish, the Grammy-winning sensation, has a style that resonates with the skater girl aesthetic, even if her music ventures into different territories. Known for her love of oversized clothing and chunky footwear, Billie captures the essence of comfort meeting cool.
While she may not be seen executing kickflips, her fashion choices echo the skater ethos of individuality and resistance to convention.
Blackpink's Lisa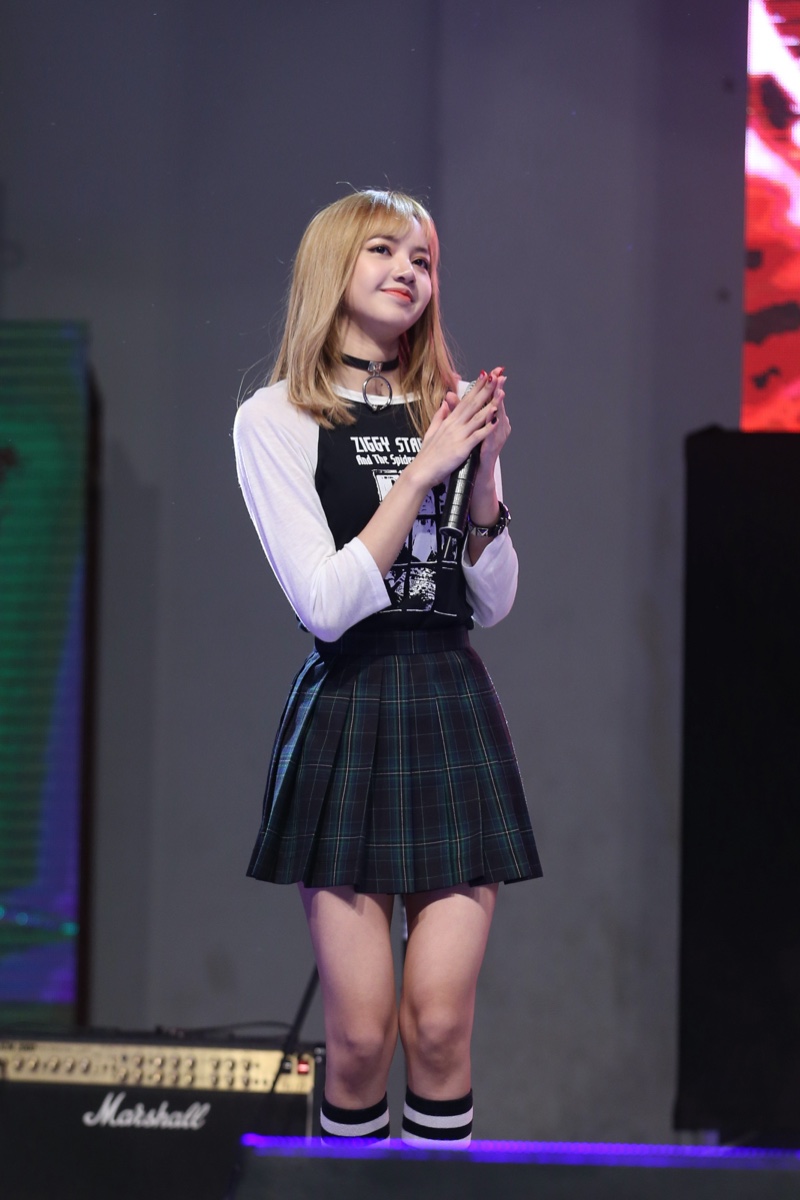 Lisa from BLACKPINK, the K-pop star, brings a pop twist to the skater girl aesthetic. While her outfits often lean towards high fashion, her off-duty looks reveal a penchant for skater-inspired pieces. Think oversized hoodies, baggy jeans, and sneakers that could easily be found at any skate park.
Channeling the Skater Girl Aesthetic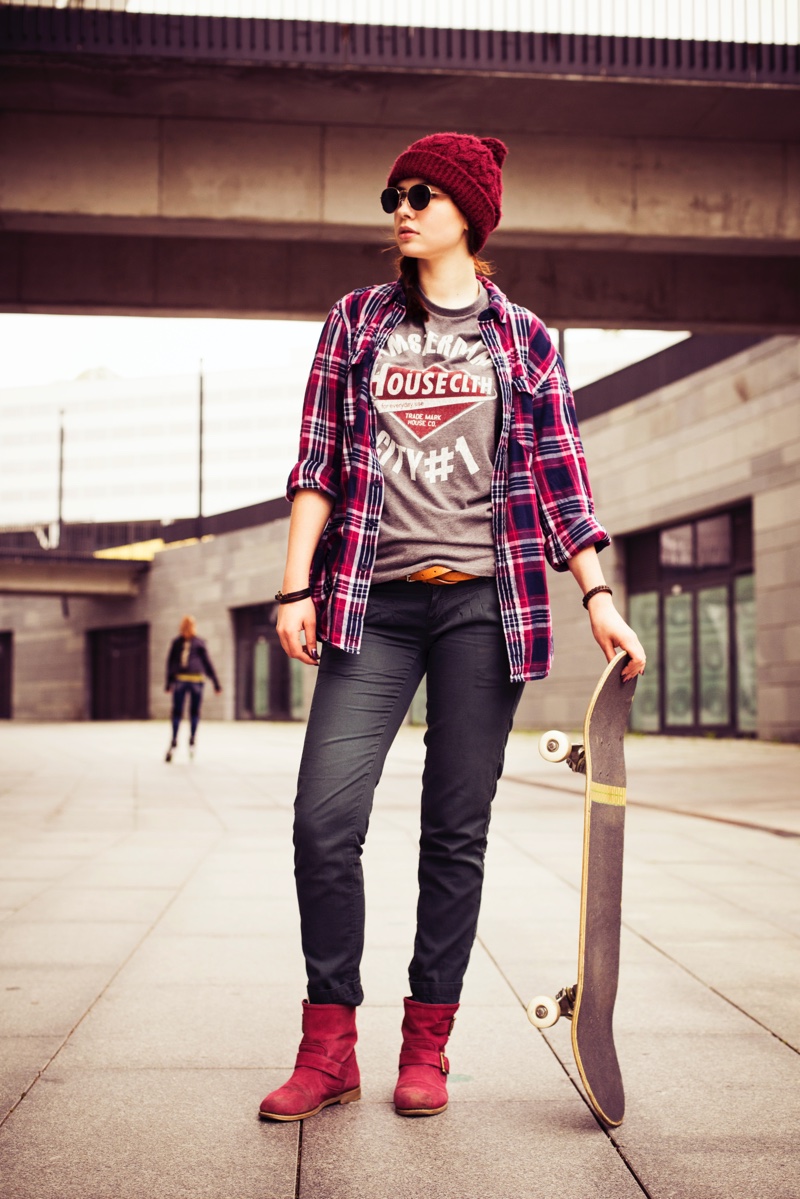 In the ever-changing landscape of fashion, skater girl outfits are a vibrant blend of defiance, ease, and individuality. It's a lifestyle deeply rooted in the diverse influences of street, punk, and hip-hop cultures.
While big names like Avril Lavigne and Billie Eilish give it a celebrity endorsement, the true champions are the everyday people who make this style their own. Skater girl fashion transcends the boundaries of skate parks and runways, serving as a testament to the power of authentic self-expression.