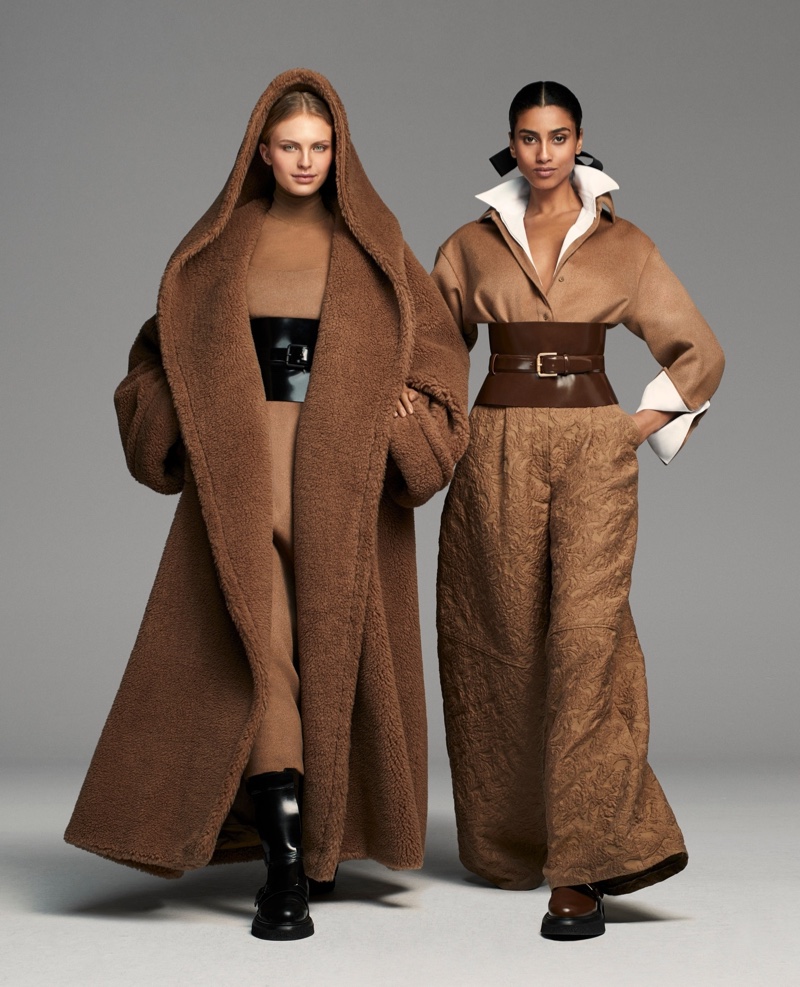 Max Mara unveils its fall-winter 2023 campaign like a breath of crisp autumn air. Captured through the lens of Ethan James Green, models Imaan Hammam and Karolina Spakowski command attention as they pose in the studio wearing elegant designs.
Max Mara Fall/Winter 2023 Campaign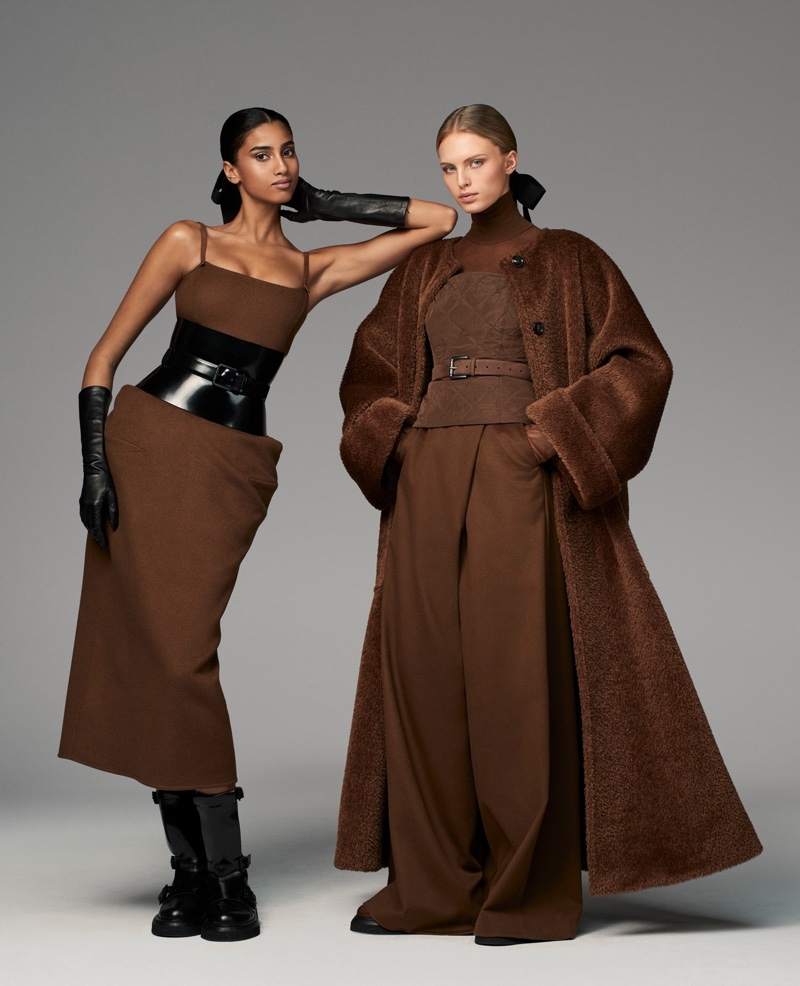 The influence behind the Max Mara fall 2023 collection is inspired by the brilliance of Émilie du Châtelet, a figure in the 18th century Enlightenment. The line echoes the past, weaving in elements from military capes, rich brocades, and oversized teddy coats to turtleneck sweaters and leather bustier belts in neutral shades.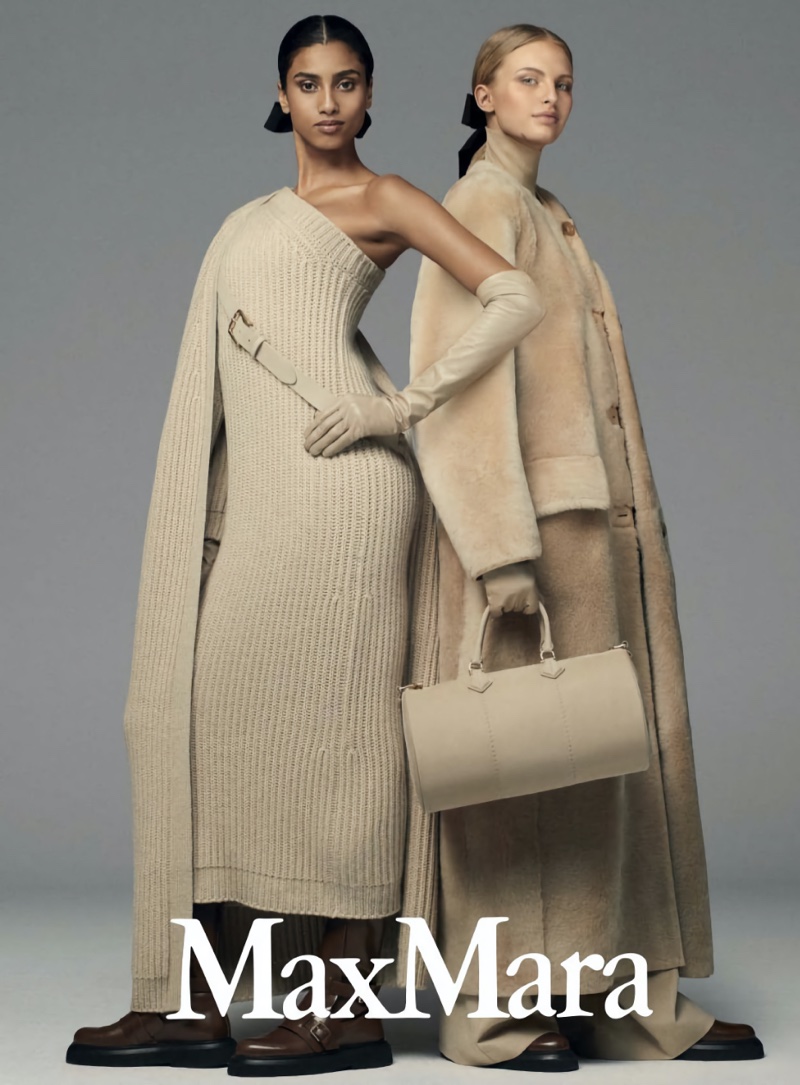 Yet Max Mara doesn't dwell too much on the past. Enter the chunky combat boots styled by Tonne Goodman. These boots don't tiptoe around modernity; they stomp right through it, adding a contemporary edge to the collection. The layered and cozy looks are a contrast from Max Mara's Beachwear line, unveiled earlier this year.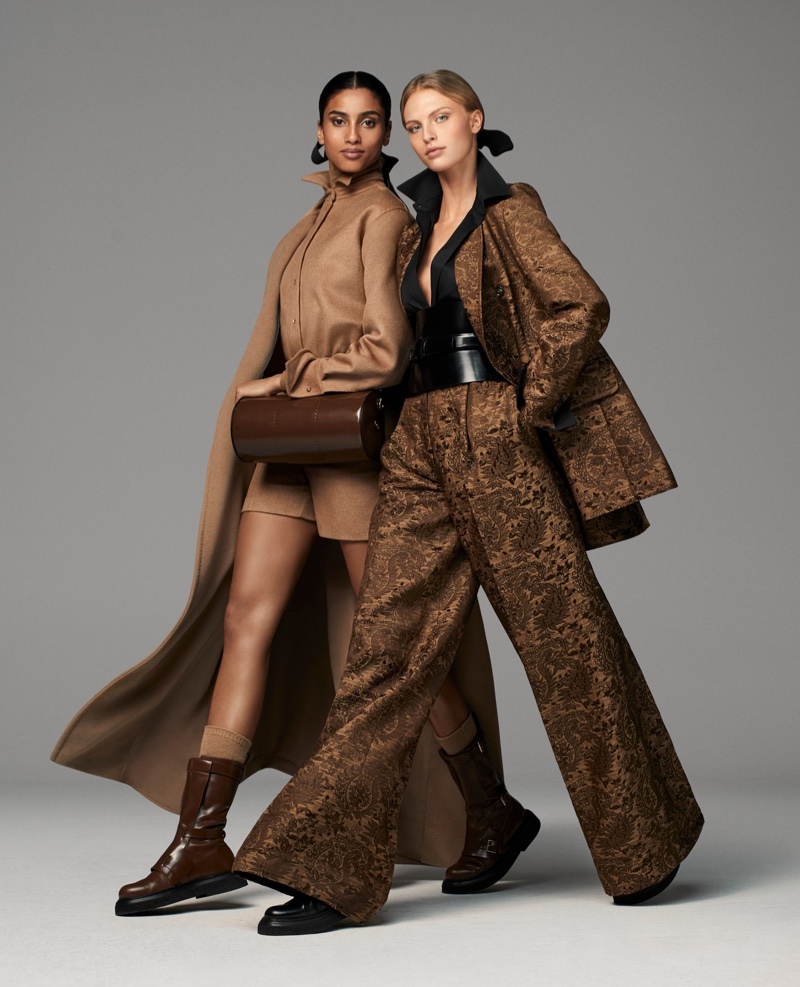 The accessories extend the narrative—leather gloves and duffle bags paint a picture of an explorer, someone who navigates both the world and the corridors of their mind with equal ease. In the beauty department, hairstylist Lucas Wilson crafts slicked-back ponytails that channel sophistication, while makeup artist Mark Carrasquillo accentuates natural beauty.