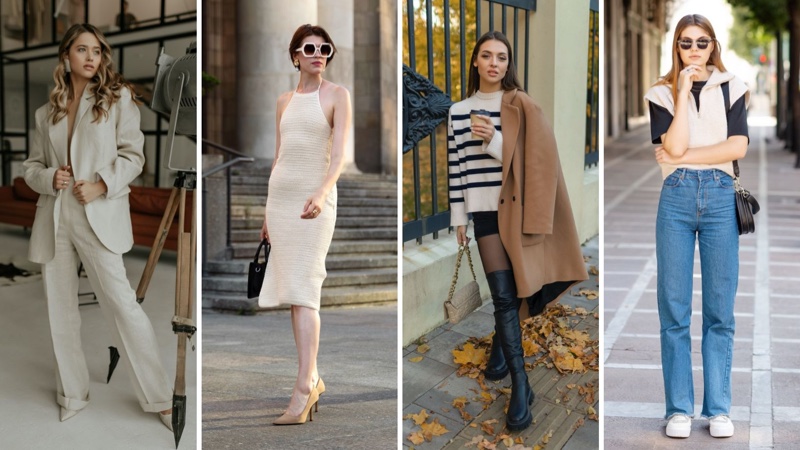 Neutral outfits have established themselves as an enduring fashion trend, effortlessly showcasing simplicity and style. No matter the season, embracing neutral shades can transport your wardrobe to a whole new level of refinement.
Neutral color outfits offer limitless possibilities, whether you're looking for versatile pieces or curating a capsule collection. Read on as we explore the appeal of neutral colors, give inspiration for neutral outfit ideas, and give tips on how to wear these chic and elegant ensembles for all seasons.
What Are Neutral Colors?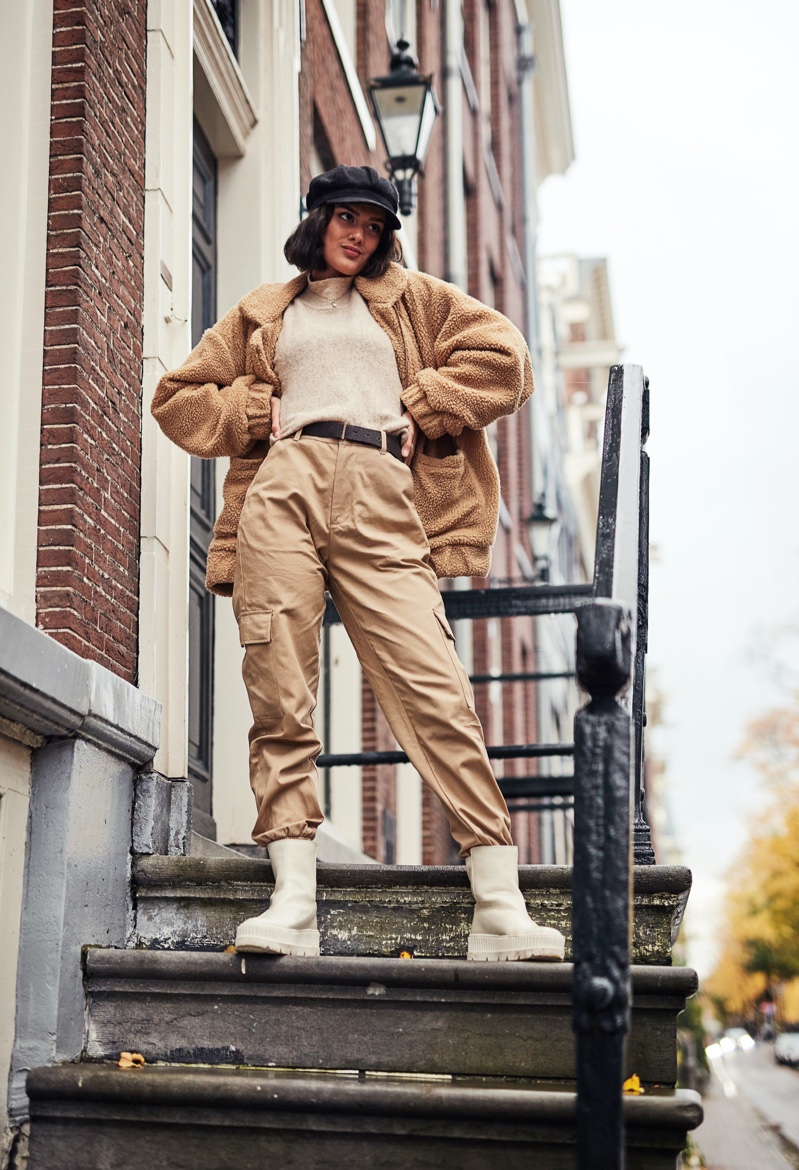 Neutral colors span a spectrum of shades, including hues like pristine white, creamy tones, earthy beige, sophisticated gray, deep and light browns, timeless navy, and classic black.
Yet, we still need to remember the understated appeal of muted or subdued colors, like delicate blush pink, serene sage green, or soothing soft blues, which can also be counted among the neutral palette.
The versatility of these colors is unmatched, granting you the power to craft refined ensembles through monochromatic outfits or showcase your creativity by mixing and matching different shades for a truly stylish outfit.
Neutral Outfits for Every Season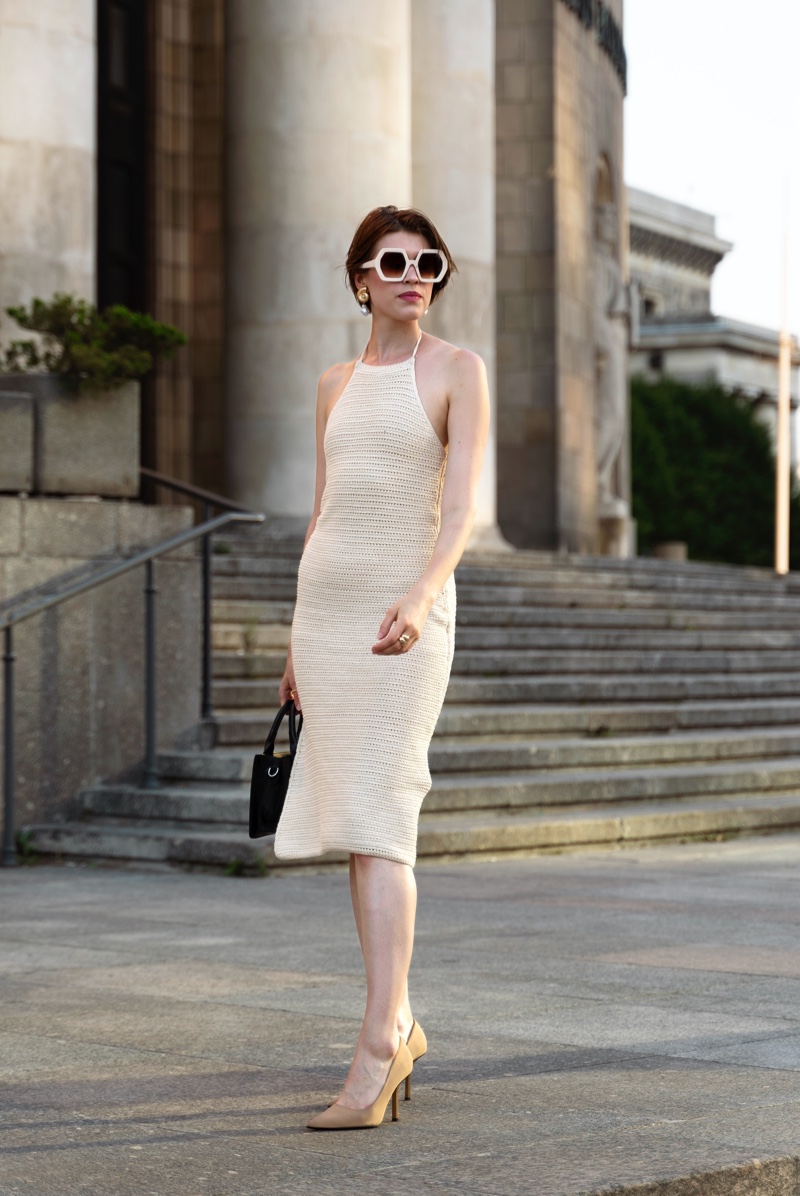 Now that you have some styling tips in mind let's dive into specific outfit ideas for each season. From summer shorts to a fall sweater dress to a winter coat, there are countless ways to rock neutral outfits throughout the year. Depending on the time of year, you can show off plenty of outfit options.
Spring Outfit Ideas
White Dress, Beige Heels + White Square Sunglasses
Step into spring with a fresh and feminine look featuring a white dress, beige heels, and white square sunglasses. The white dress exudes a light and airy vibe, perfect for the season. Complement it with beige heels for an elegant touch.
Complete the outfit with white square sunglasses for a chic and trendy accessory. Embrace the blossoming season with this stylish spring ensemble that is completely charming.
Beige Linen Jacket + Pants Suit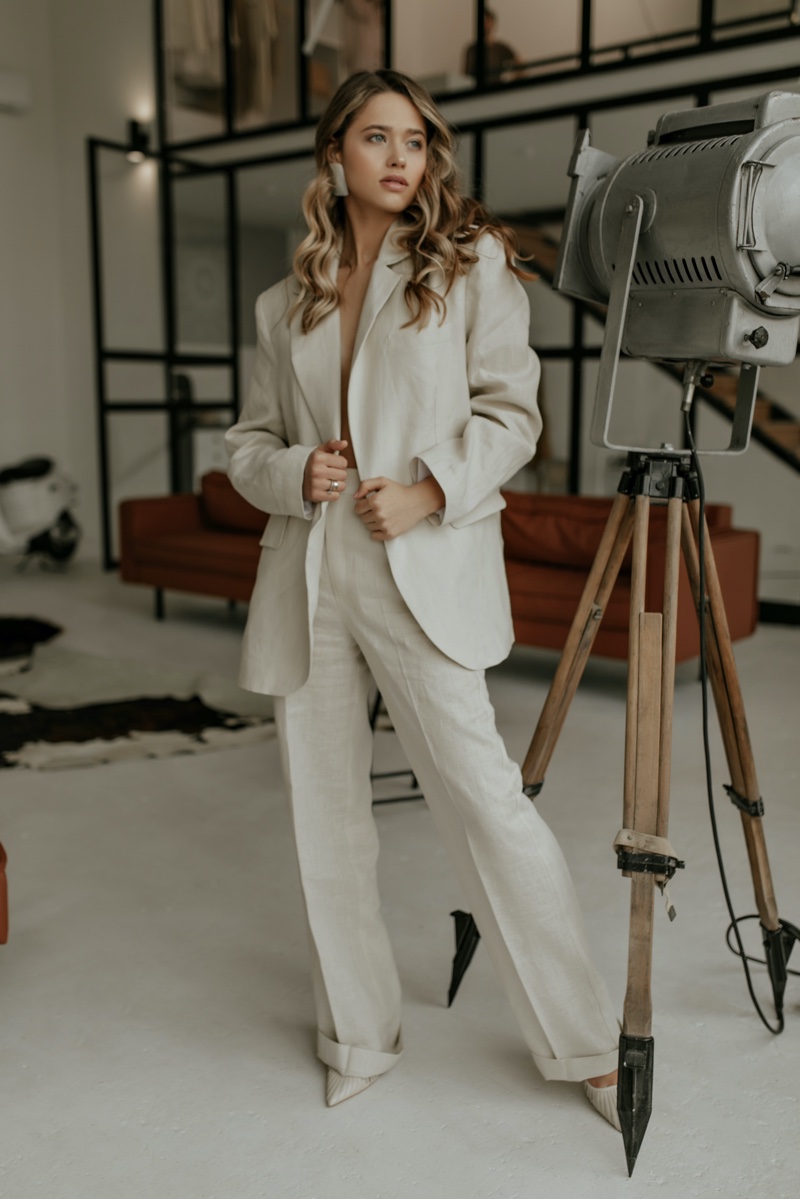 Embrace a monochromatic look with a cream pantsuit set in airy linen. This two-piece ensemble will have you looking dressy for spring. Dress it up with platform heels, or dress it down with a cool pair of sneakers. A monochromatic set is an instant complete outfit that exudes effortless style.
Summer Outfit Ideas
Matching Top + Skirt Set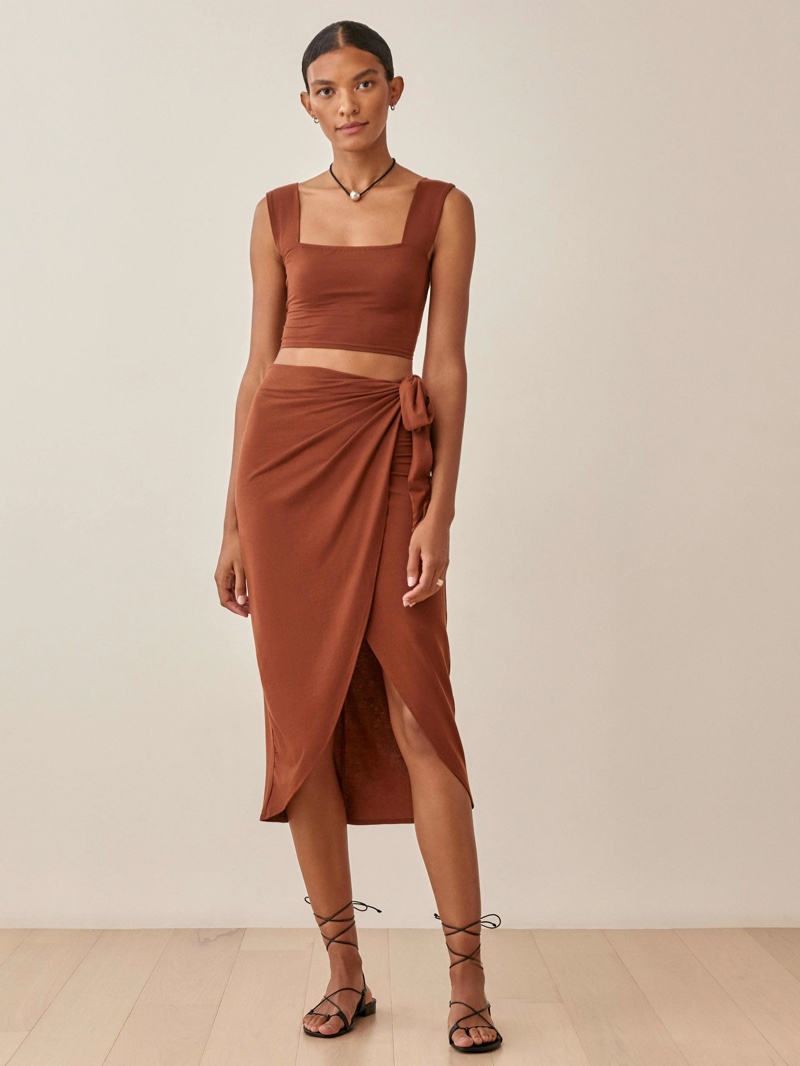 Create a striking summer outfit with a coordinated brown top and skirt set. Embrace a crop top and skirt look that can be worn with strappy sandals. To enhance the overall texture and depth of the look, drape a creamy white denim jacket over the top. Blending various cream and brown fabrics and hues, it's an easy way to change the look.
White Shirt, Tank Top + Tan Shorts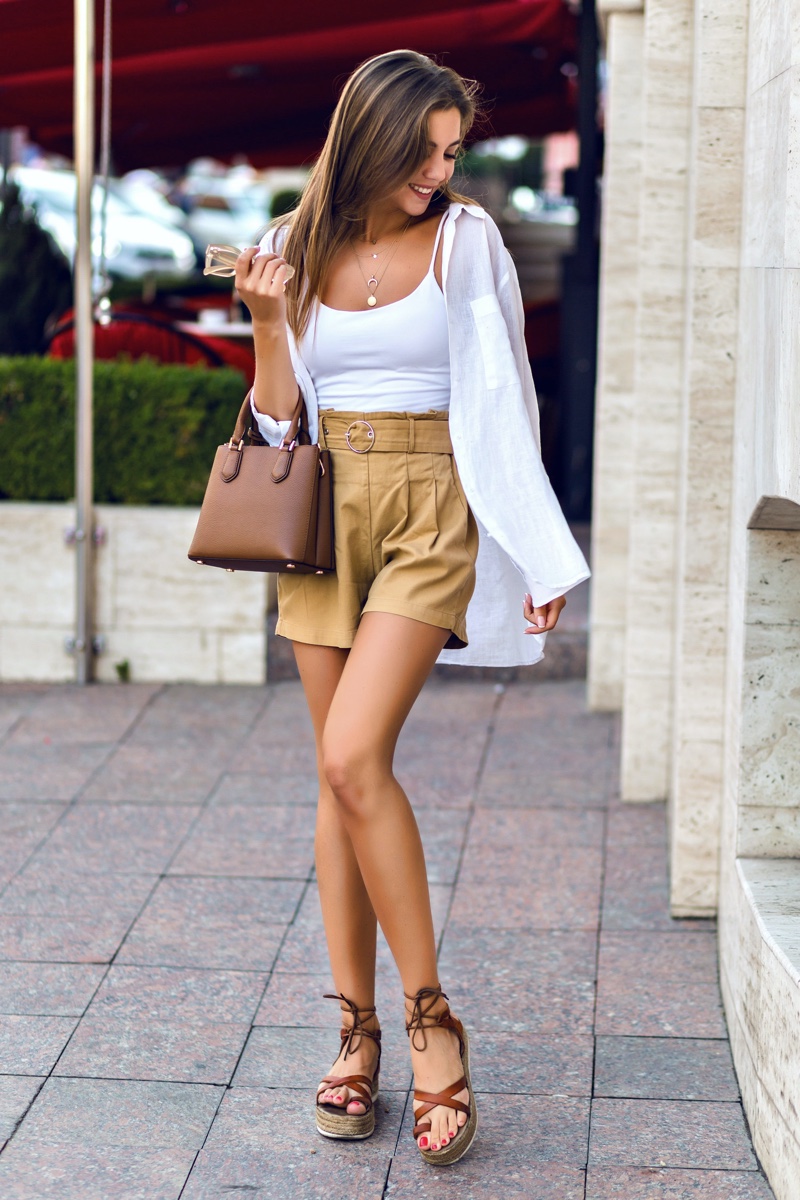 Embrace the arrival of summer with a breezy and casual outfit consisting of a white shirt, a tank top, and tan shorts. The white button-up shirt adds a classic and versatile element, while the tank top brings a touch of comfort and a pop of color.
Pair them with tan shorts for a relaxed and effortless look. This spring outfit is ideal for enjoying the warmer weather in style, offering a blend of simplicity and laid-back charm.
Fall Outfit Ideas
Striped Sweater, Brown Jacket, Mini Skirt + Boots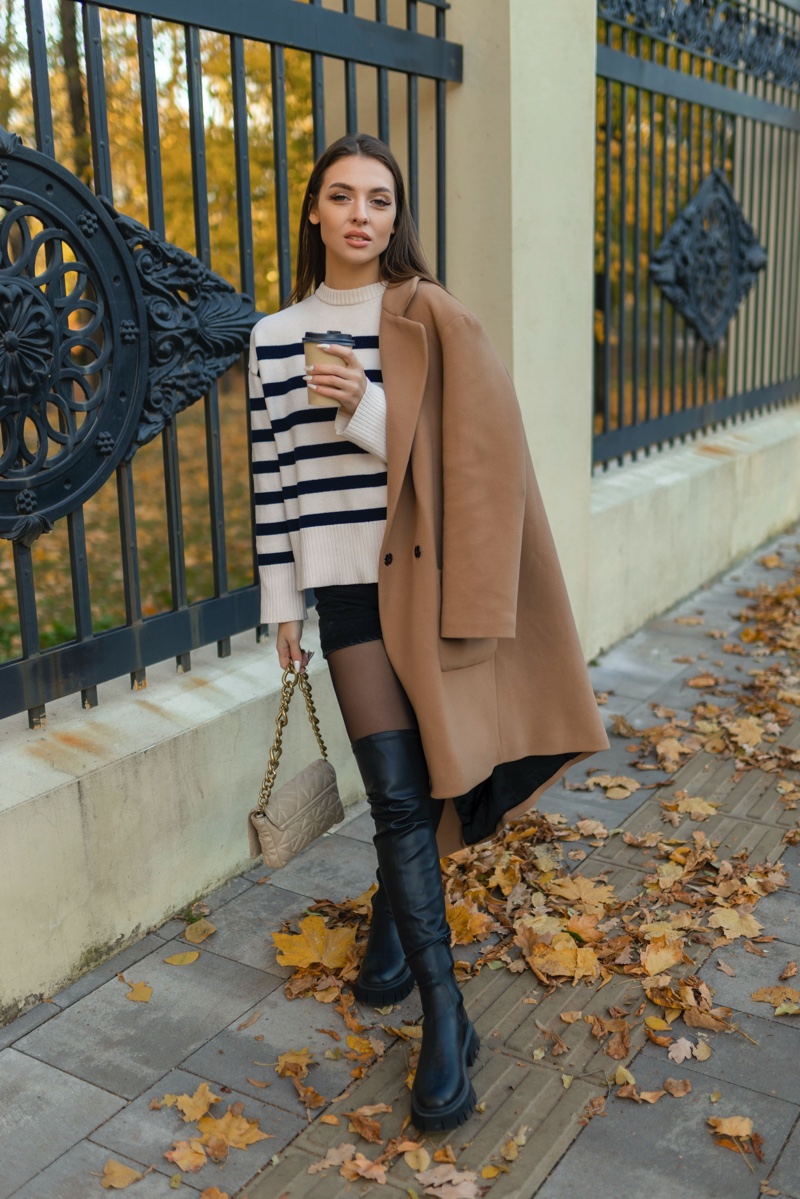 Achieve effortless style with a striped sweater, brown jacket, mini skirt, and boots combo. The striped sweater adds playfulness, while the brown jacket brings a trendy edge. The flirty mini skirt adds a youthful vibe, and the boots bring sophistication.
This versatile outfit blends comfort and style, perfect for any occasion, whether it's a casual day out or a fun night with friends.
Camel Coat, Grey Hoodie, Khaki Pants + Sneakers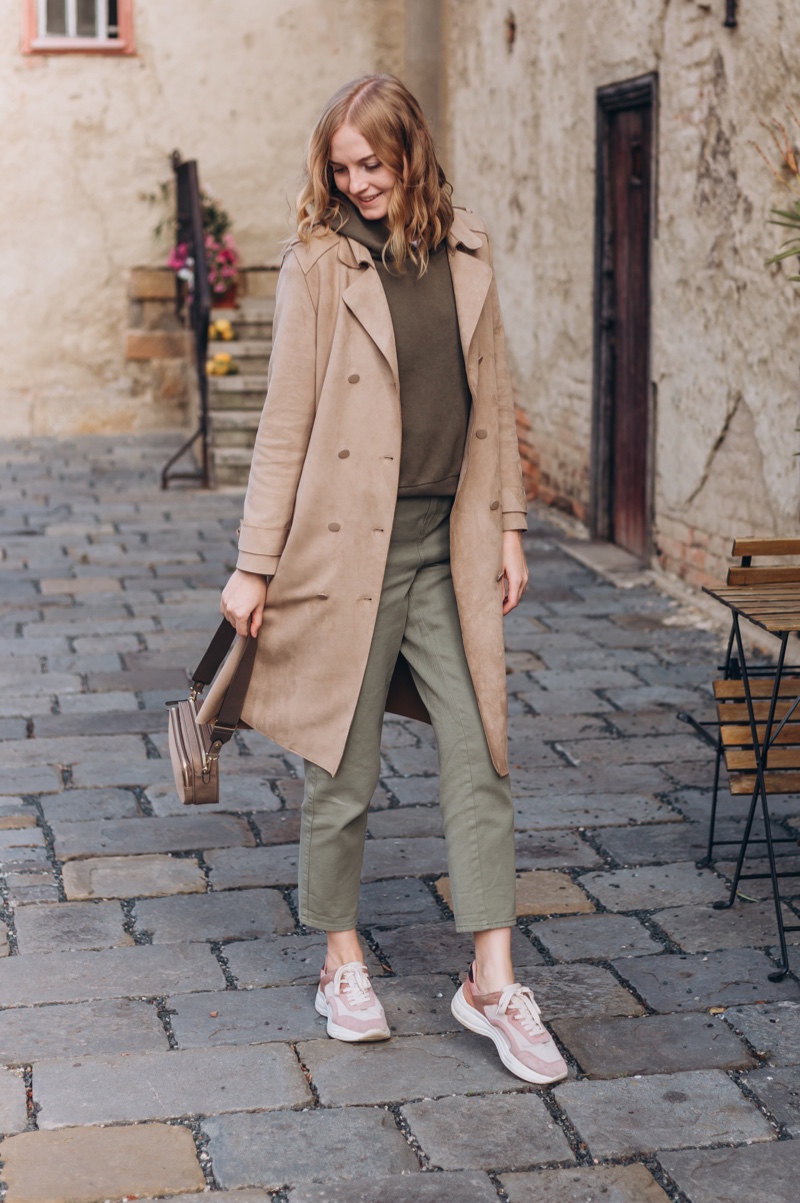 Stay stylish and warm this fall with a brown coat, a grey hoodie, khaki pants, and comfy sneakers. The camel coat brings some structure to the ensemble. Pairing it with a cozy grey hoodie creates a perfect balance of comfort and style.
Finish the look with khaki pants for a classic and versatile appeal, and finish off with chunky pink and white sneakers for a casual yet fashionable vibe.
Winter Outfit Ideas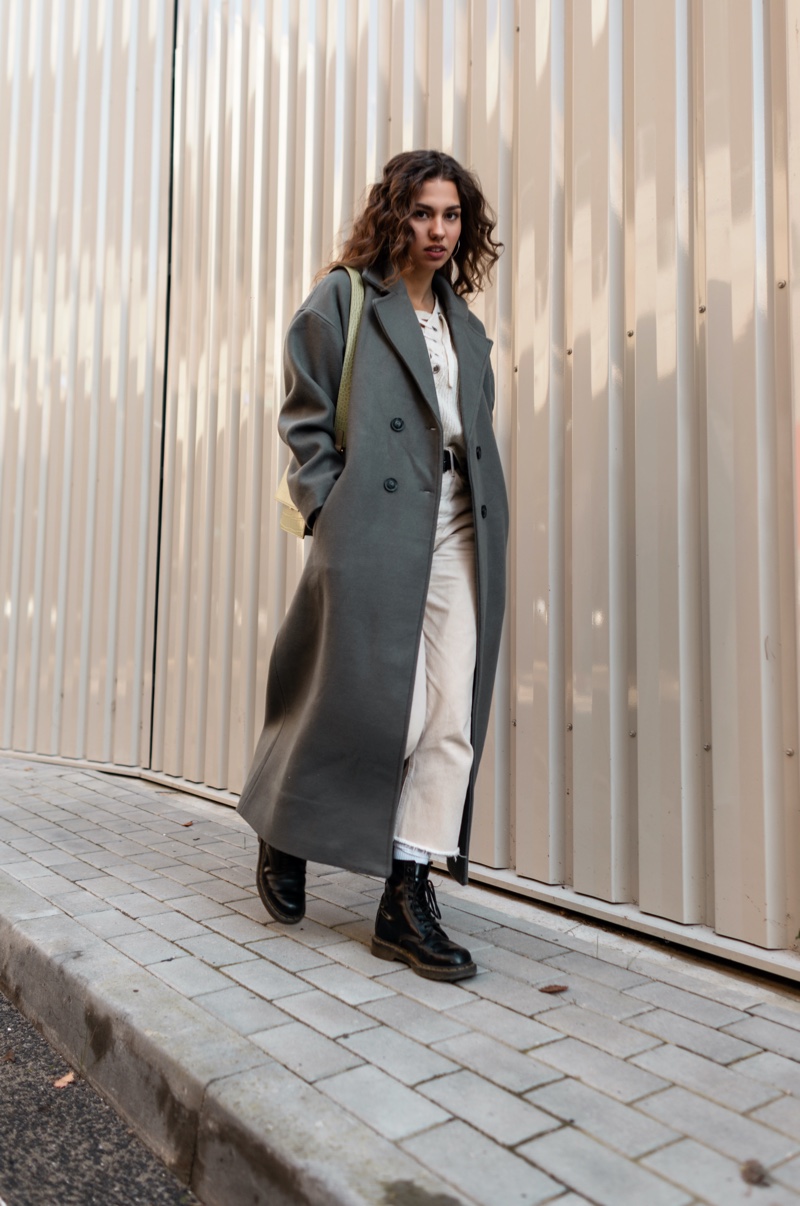 Oversized Grey Coat, T-Shirt + White Jeans
Rock a fashion-forward look with an oversized grey coat, a stylish t-shirt, and crisp white jeans. The oversized grey coat adds some coziness to the ensemble. Pairing it with a simple white tee adds a casual and effortless vibe, while the white jeans bring a fresh and clean aesthetic to neutral winter outfits.
This look effortlessly combines comfort and style, making it perfect for various occasions.
Beige Coat, Cable Knit Sweater + Faux Leather Leggings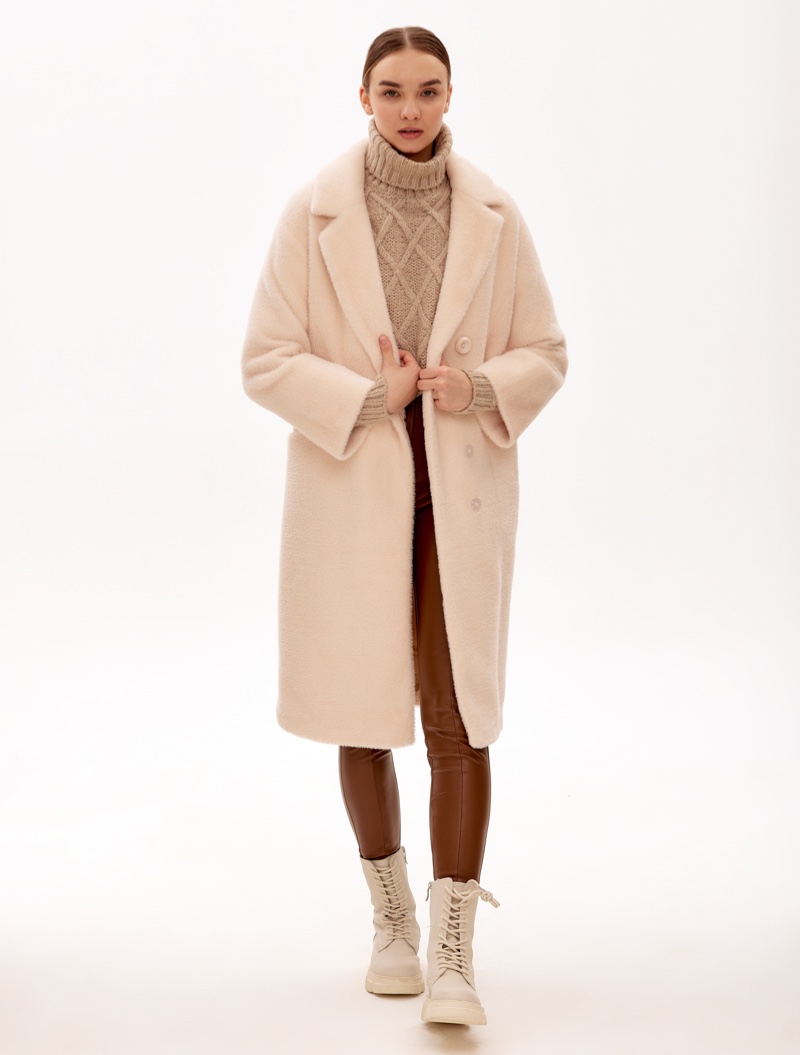 Bundle up in style this winter with a beige coat, a cozy cable-knit sweater, and sleek faux leather leggings. The beige coat adds a timeless look while keeping you warm. Layer it with a cable-knit sweater for added comfort and texture.
Pair it with faux leather leggings for a trendy and edgy look. This winter outfit combines fashion and functionality, ensuring you stay stylish and cozy during the colder months.
The Appeal of Neutral Clothing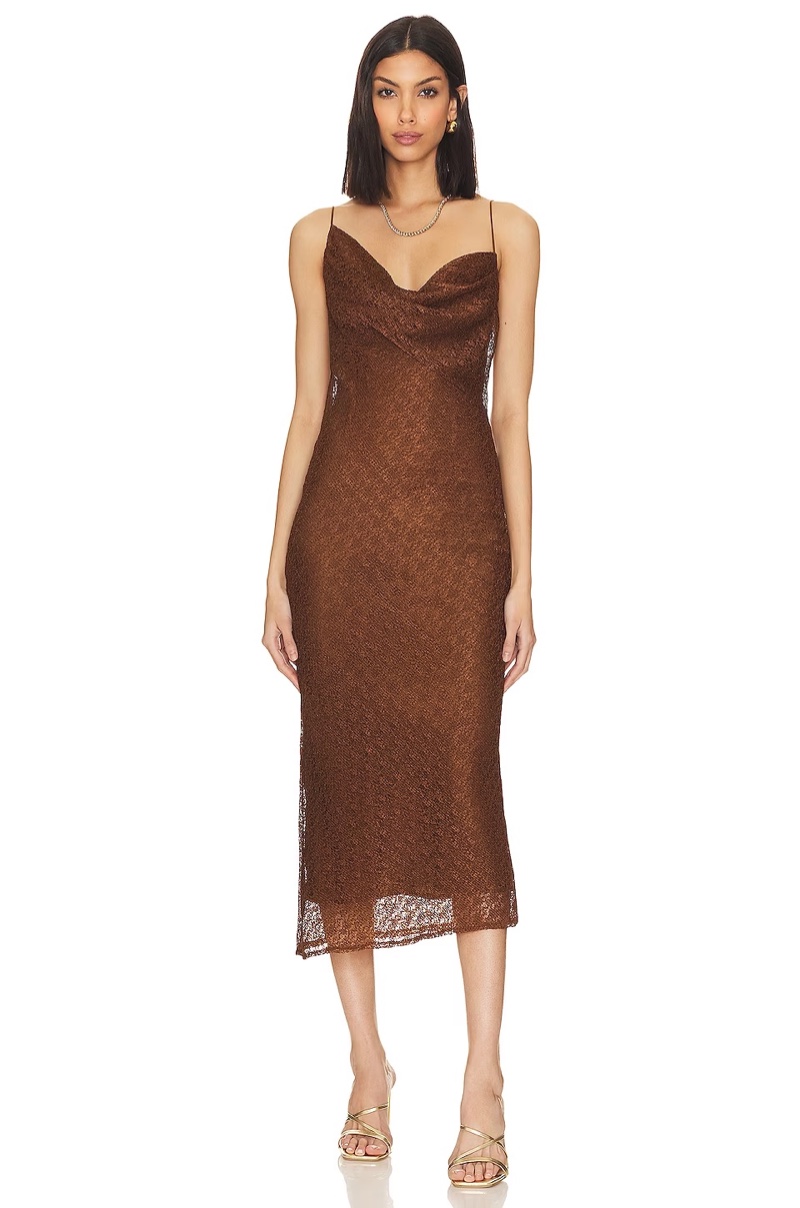 Neutral outfits offer several advantages that make them a popular choice for fashion aficionados:
Effortless Style: Donning neutrals allows you to assemble a well-put-together look effortlessly. The simplicity of neutral colors allows for creating cohesive and stylish ensembles without expending excessive effort.
Minimalist Wardrobe: Embracing neutral colors aids in curating a more minimalistic wardrobe. By sticking to a neutral color palette, one can effortlessly mix and match different pieces, generating many outfits with fewer items.
Versatility: The versatility of neutral colors knows no bounds, making them ideal for various occasions. If you have a capsule wardrobe, it's a great way to implement neutral looks. From leisurely outings to formal business meetings, neutral outfits possess the intrinsic ability to be easily elevated or toned down to align with any event perfectly.
Styling Tips for Chic Neutral Outfits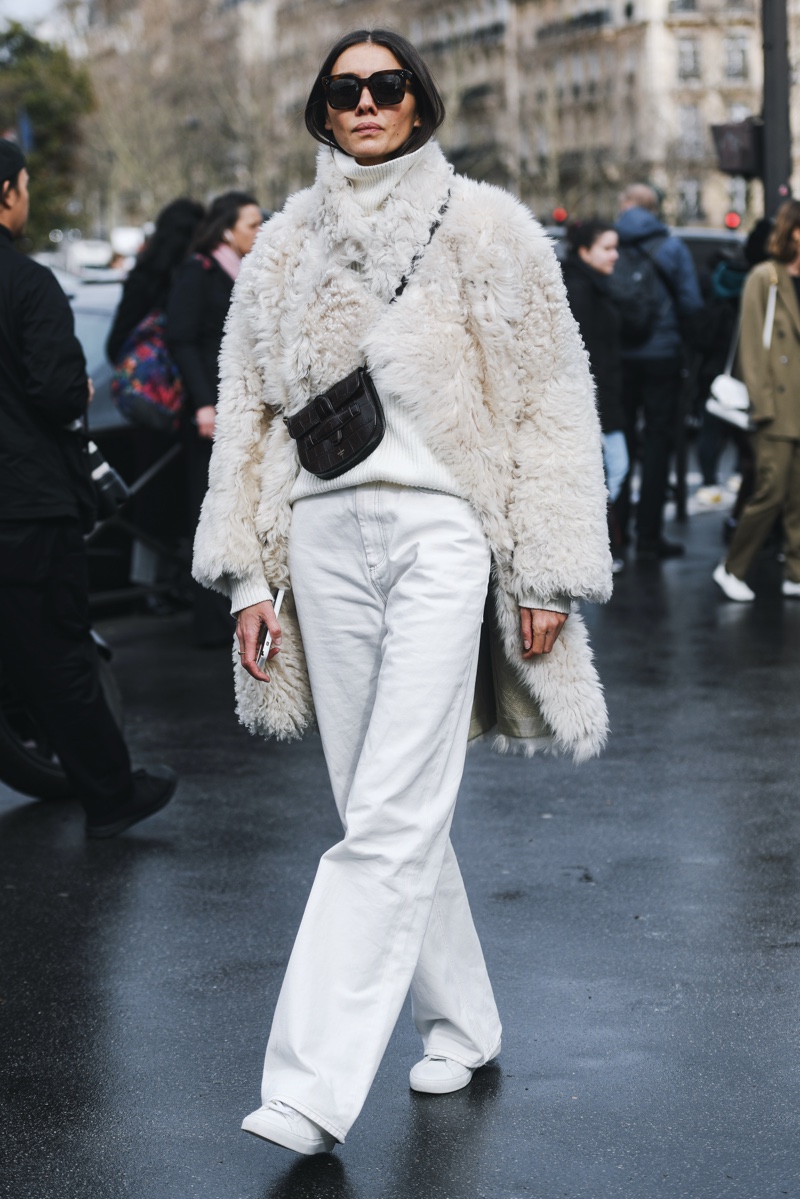 To help you embrace the beauty of neutral outfits, we've curated a collection of styling tips and outfit ideas that will take your wardrobe to new heights.
Mix Different Textures & Fabrics
When styling neutral ensembles, making them visually attractive is essential. Mixing diverse textures and fabrics can infuse your look with a sense of depth and dimension.
For instance, consider pairing a chunky knit sweater with white skinny jeans or layering a silky blouse beneath a snug cardigan. By venturing into the realm of textures, you open up a world of possibilities, enabling the creation of stylish outfits that catch the eye and leave a lasting impression.
Play with Patterns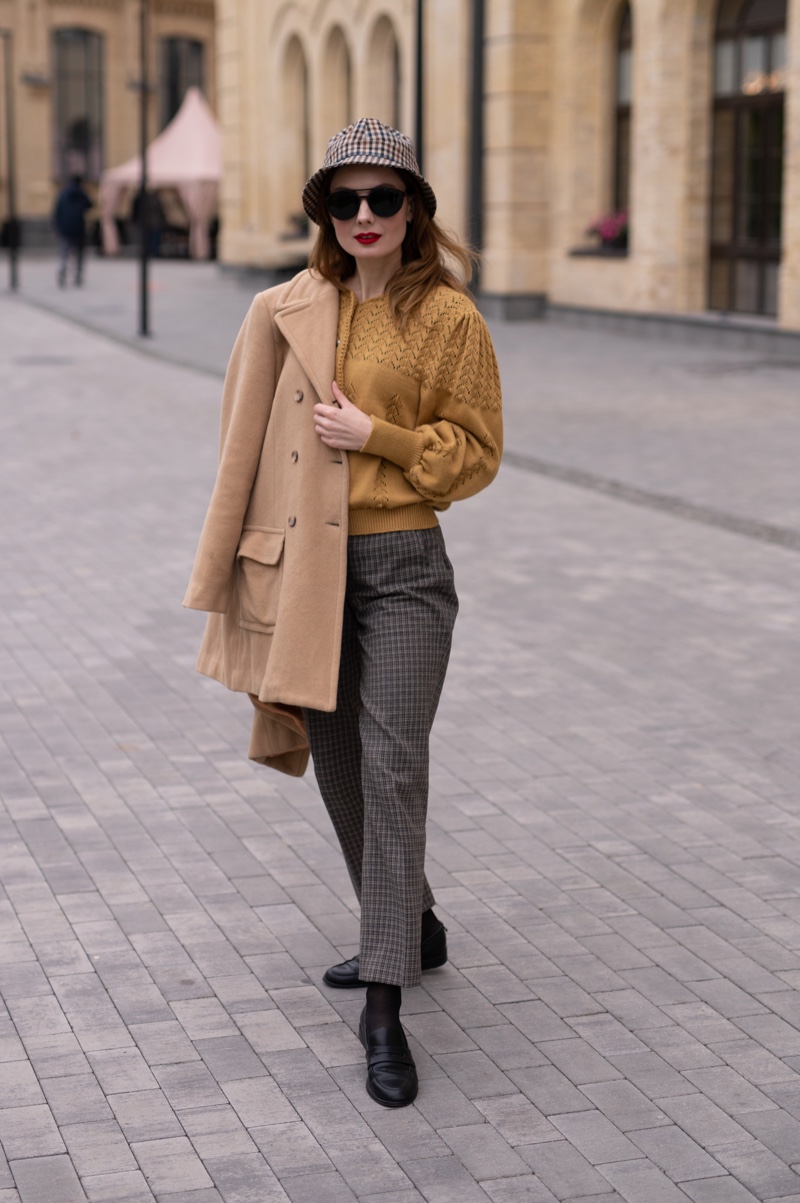 Do not hesitate to incorporate patterns into your neutral outfits. The art of mixing and matching different patterns has the power to inject a hint of personality into your overall look. Dare to pair a cozy, chunky knit sweater with stylish plaid pants, or opt for a combination of a striped top with a geometric midi skirt.
As you embark on the journey of pattern mixing, remember the importance of achieving visual harmony by skillfully balancing larger prints with smaller-scale patterns. This thoughtful approach guarantees a visually pleasing ensemble that effortlessly showcases individuality.
Use Statement Accessories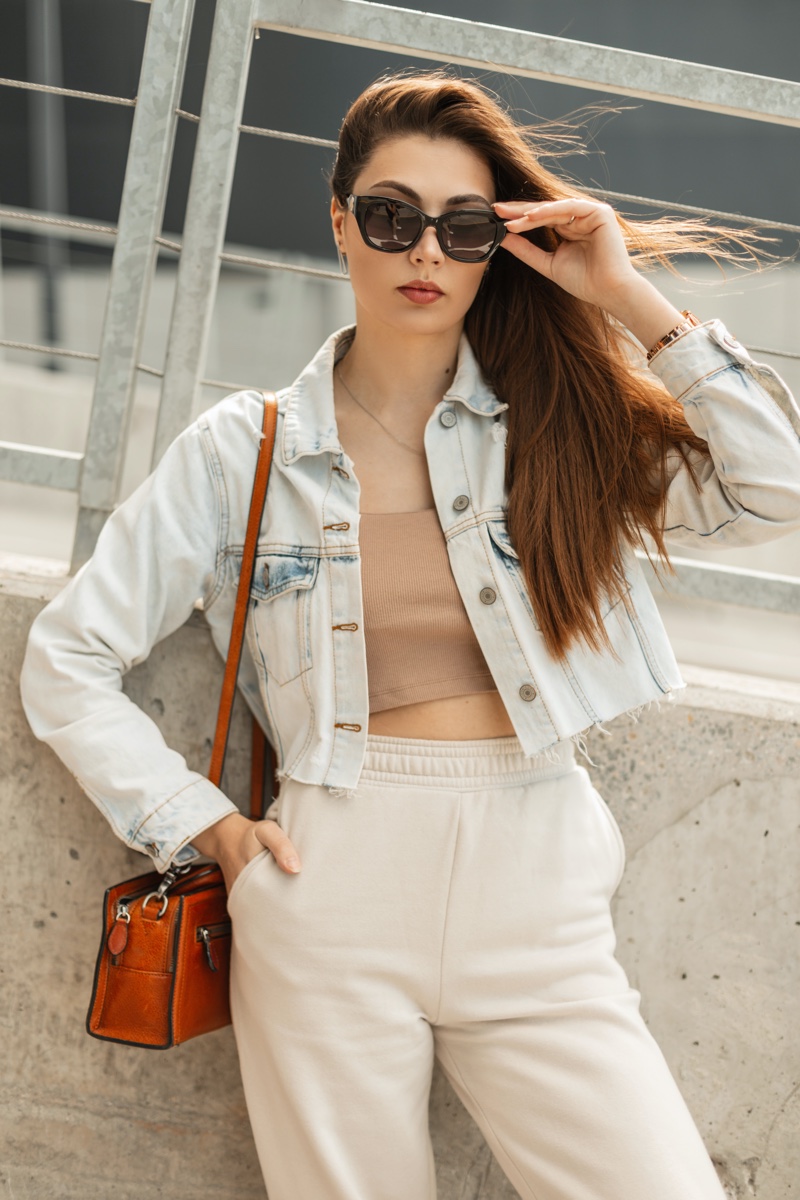 Use the power of statement accessories to upgrade your neutral outfits to new heights. A daring belt, beautiful shoes, or an intriguing bag can swiftly transform a modest ensemble into a truly fashion-forward look.
Embrace the spirit of experimentation by incorporating various accessories, allowing them to infuse a vibrant pop of color or an unmistakably unique touch into your neutral look.
Mix Neutral Tones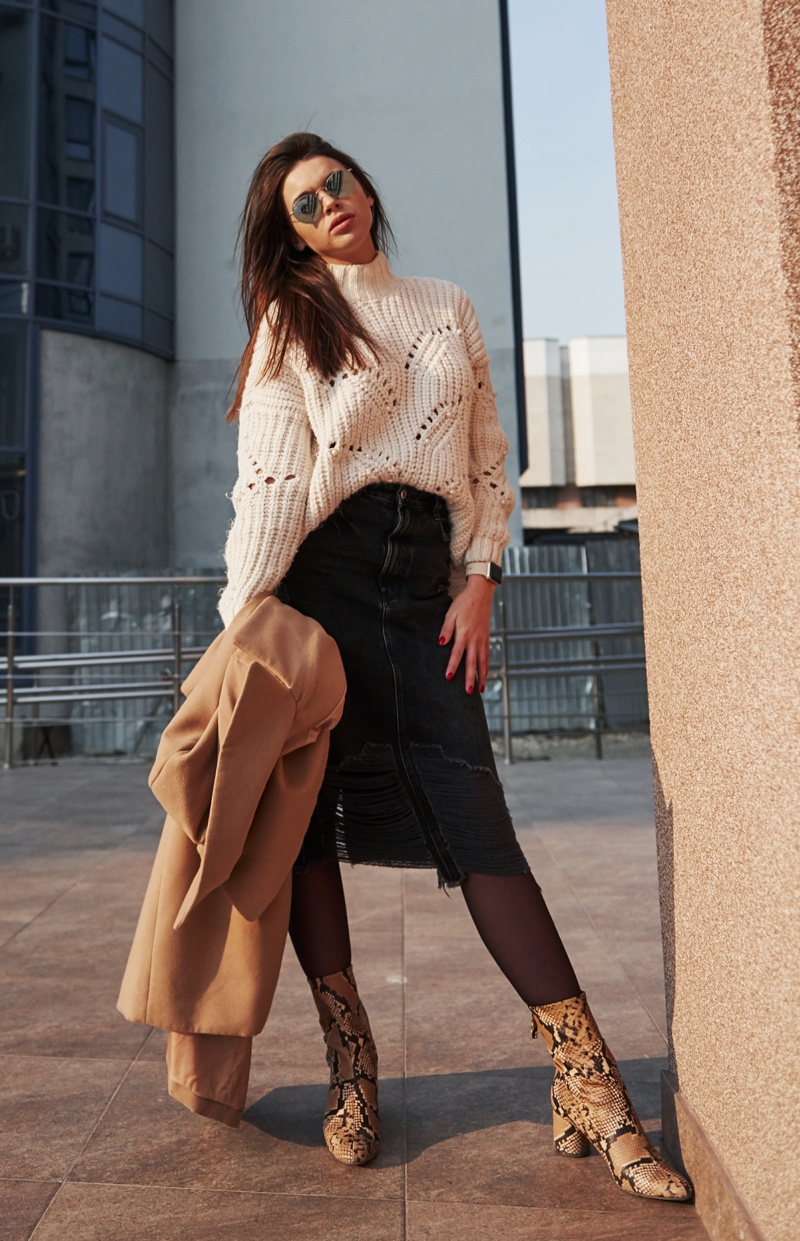 When styling chic looks with neutrals, feel free to embrace the art of mixing diverse shades and tones. While achieving perfect color coordination is not a requirement, selecting a harmonious color palette can elevate your look with intention.
Consider the enchanting combination of creams and beiges, or venture into the world of creams and cognacs, as these pairings have the potential to create visually exciting outfits that turn heads.
Use Denim as a Base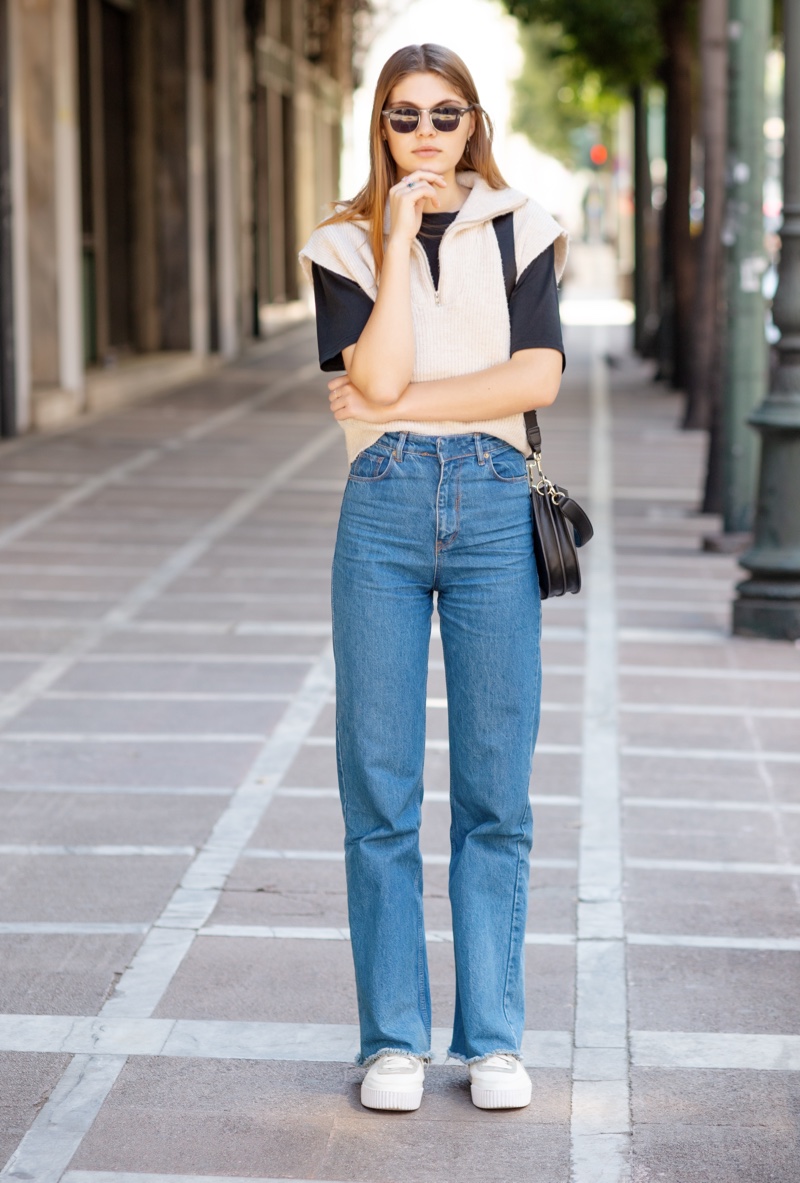 If you are hesitant to commit to an ensemble that is only neutrals, allow the wardrobe staple of denim to be the anchor of your look. Using denim as an outfit base seamlessly complements neutral colors and is a versatile foundation, providing ample room for exploration with various tones and textures.
Consider incorporating the timeless appeal of blue denim into your outfit by skillfully combining it with different tops, cozy sweaters, or stylish jackets. This fusion ensures a well-balanced and effortlessly chic ensemble.
Final Words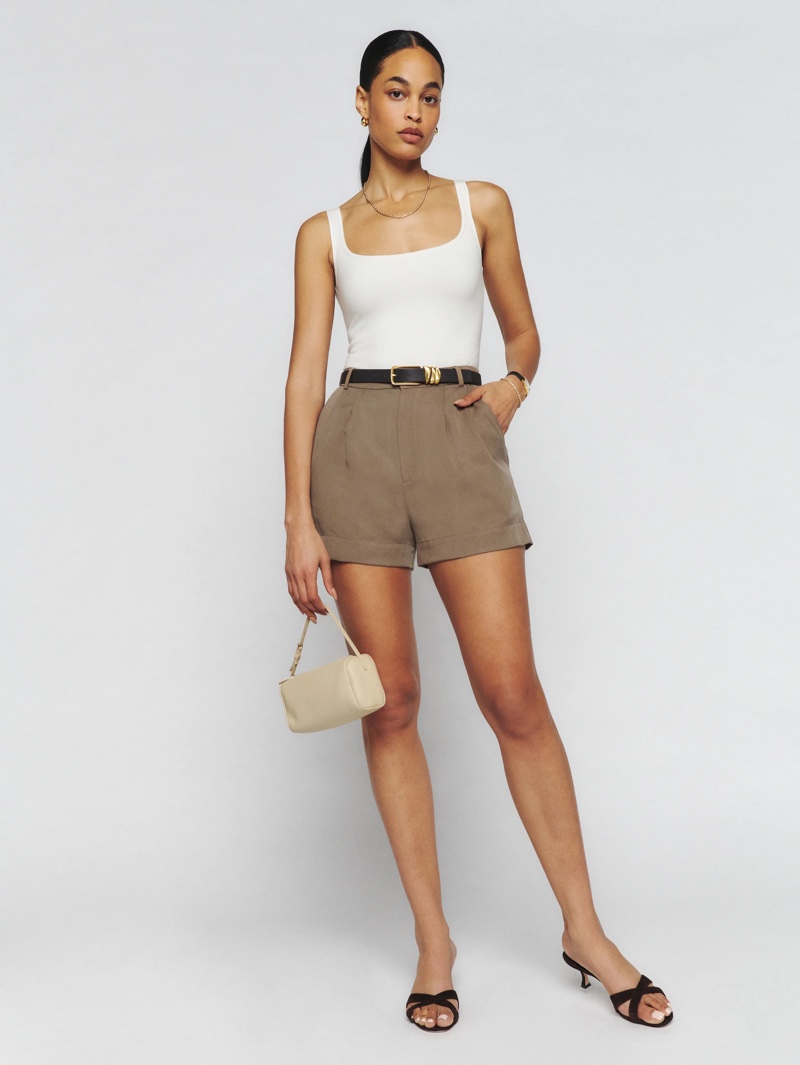 Neutral outfits are a testament to neutral colors' everlasting charm and adaptability. Whether you're preparing for a laid-back outing or an extraordinary affair, infusing neutral tones into your wardrobe can elevate your personal style to new heights.
Explore experimentation by using diverse textures, eye-catching patterns, and exquisite accessories, allowing your ensembles to channel individuality. Embrace the sheer elegance that neutral outfit ideas exude, relishing in the boundless possibilities they offer for every season.