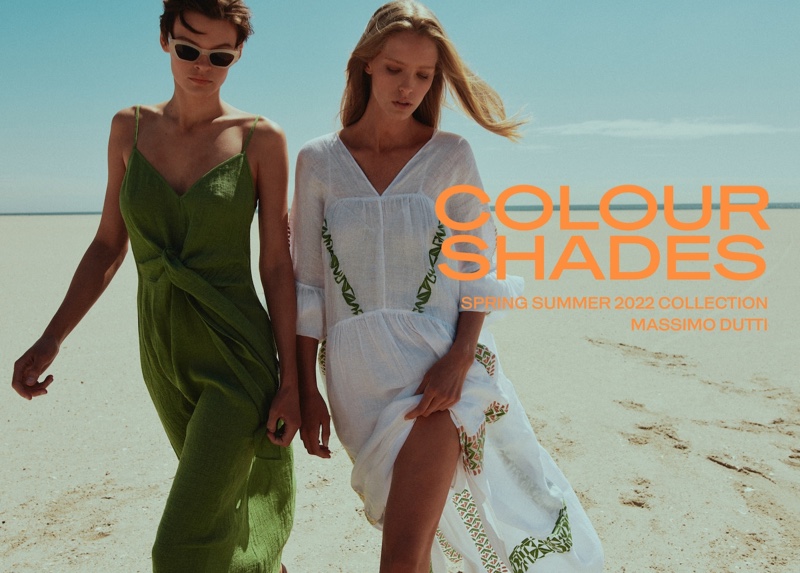 Beach fashion is front and center for Massimo Dutti's Colour Shades editorial set seaside. Photographer Chris Colls captures images of models Abby Champion and Cara Taylor as they pose for the trend guide. The two are seen donning swimwear styles and fluid silhouettes, as well as a vibrant color palette.
Massimo Dutti Colour Shades Spring/Summer 2022 Lookbook
Stylist Clare Richardson displays a variety of items from the Spanish fashion brand, including knit dresses, cropped cardigans, linen playsuits, and over shirts. The spectrum of colors stretches from Kelly green to lemon yellow to rust-brown. When it comes to prints, stripes that are playful and mosaic patterns stand out as well.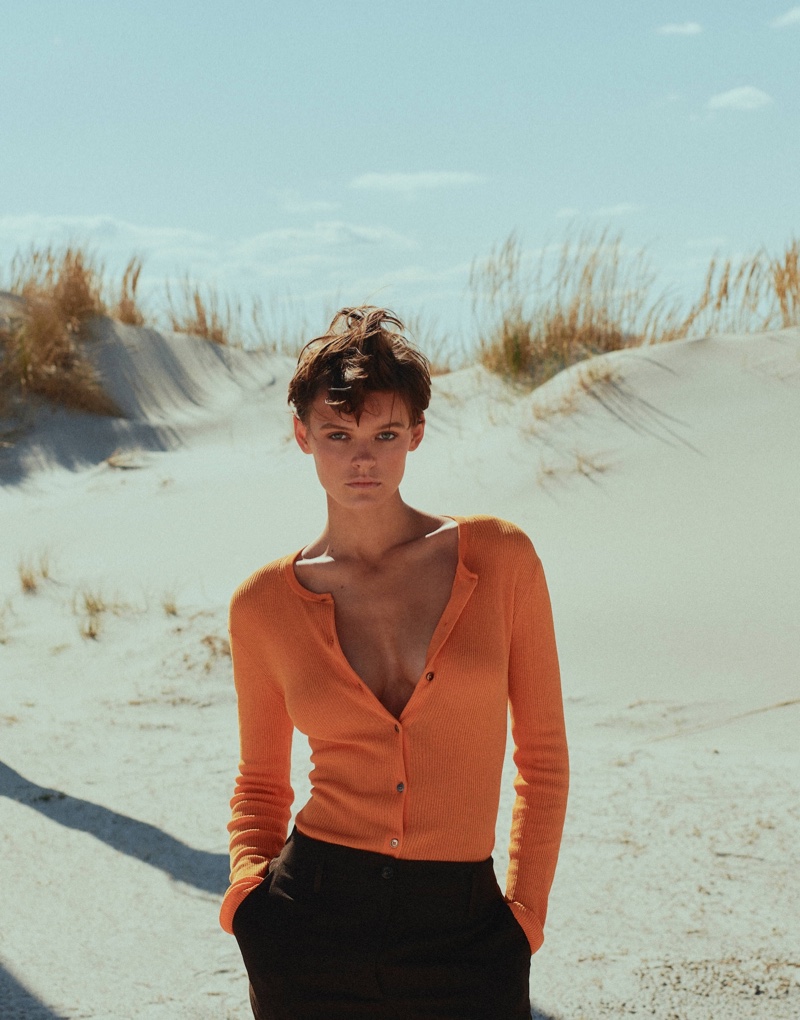 In addition to still photographs, a short film featuring both Cara Taylor and Abby Champion that was shot in color and black and white is also included. The video features the subjects' hair blowing in the wind, and the music that plays in the background is composed of the sounds of birds and ocean waves.