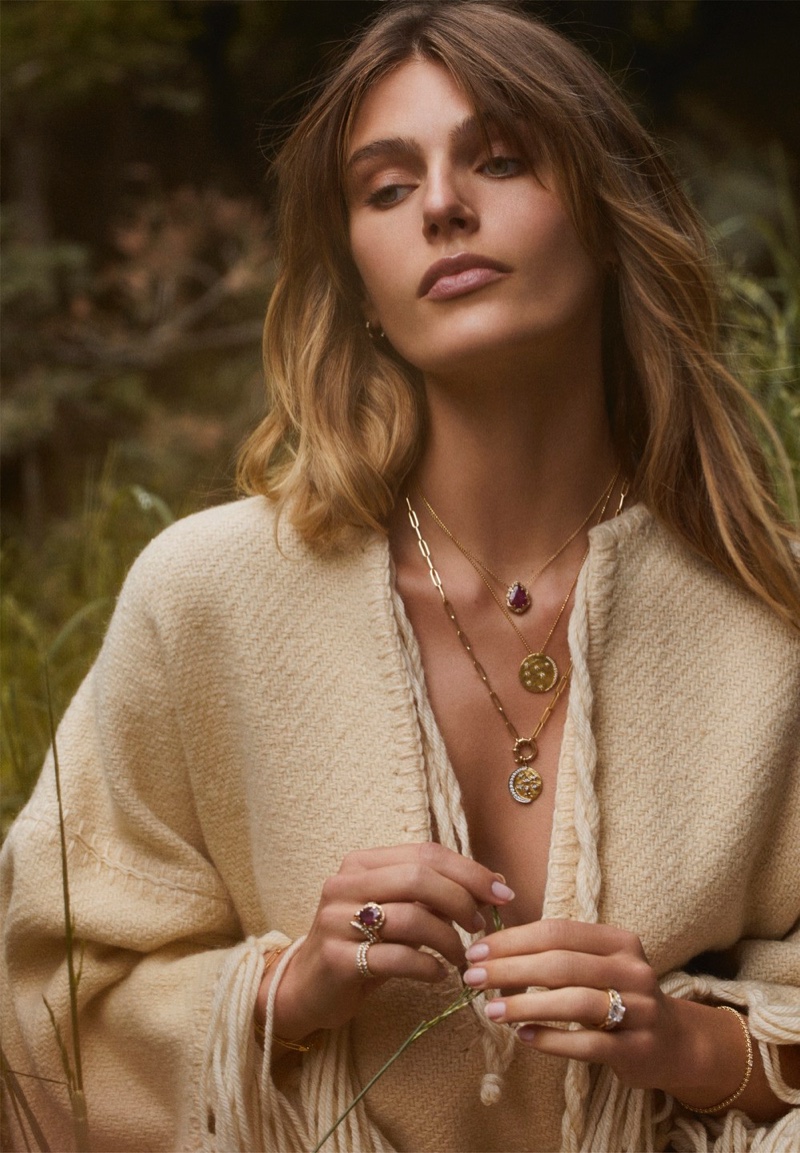 Captured by Adam Franzino (Atelier Management), model Madison Headrick takes the spotlight for a recent photoshoot for Logan Hollowell. The jewelry brand unveils sparkling earrings, chain bracelets, signet rings, and medallion necklaces. Whether laying in the grass or posing with dandelions, Madison charms in every look.
Styled by Charles Varenne, Madison shows off denim separates, lace lingerie, and casual separates to accompany the jewelry. Finishing her look, makeup artist Michael Goyette gives the American stunner a sun-kissed look.
Related: Madison Headrick Relaxes in Veronica Beard's Spring Styles
"LA based fine jewelry designer Logan Hollowell creates fine jewelry inspired by the cosmos, the wilderness, totems, and adventurous activity & travel," the brand's mission statement reads.
Logan Hollowell Jewelry Photoshoot by Adam Franzino