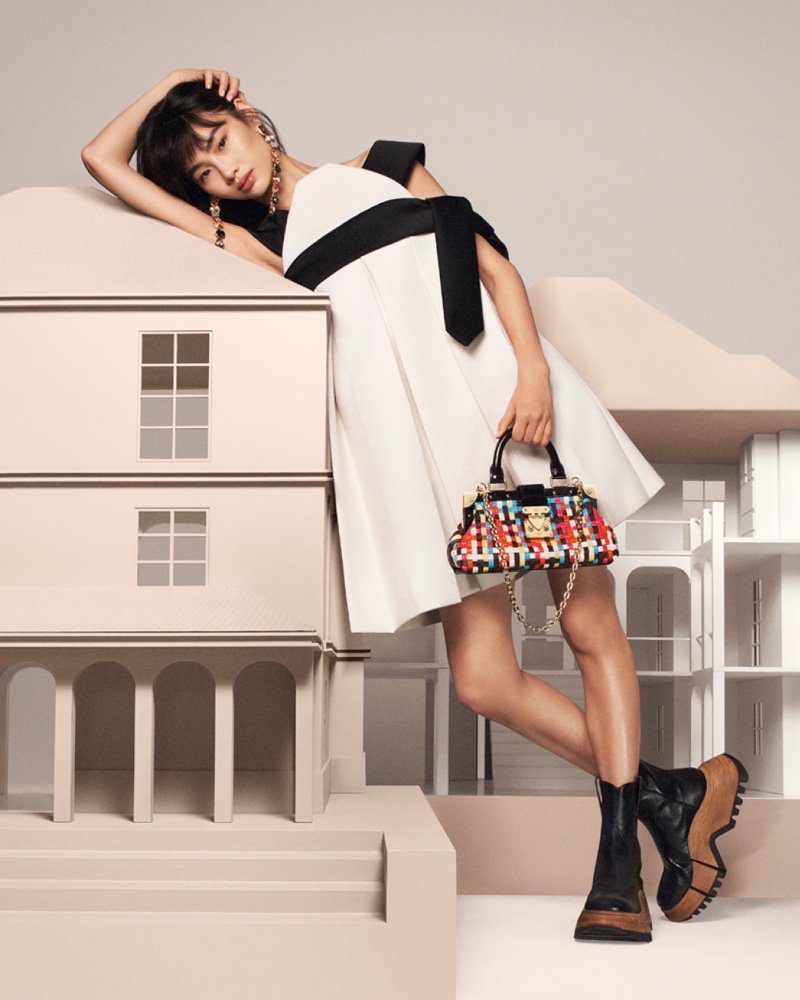 Louis Vuitton has again fascinated the fashion world with its spring-summer 2023 campaign. The advertisements feature Hoyeon Jung, Elio Berenett, Franziska Jetzek, Killian Smits, Greta Oberwalleney, Sarah Brown, and Samile Bermannelli as the cast of models.
With noted photographer David Sims behind the lens and Marie-Amelie Sauve styling the shoot, the campaign is a stunning display of the brand's vision and aesthetic. The set of the shoot, modeled after Louis Vuitton's historic home in Asnieres, is a masterful exploration of scale and balance. Large and small elements combine to create a harmonious whole, perfectly showcasing the brand's dedication to craftsmanship and detail.
HoYeon Jung for Louis Vuitton Spring/Summer 2023 Campaign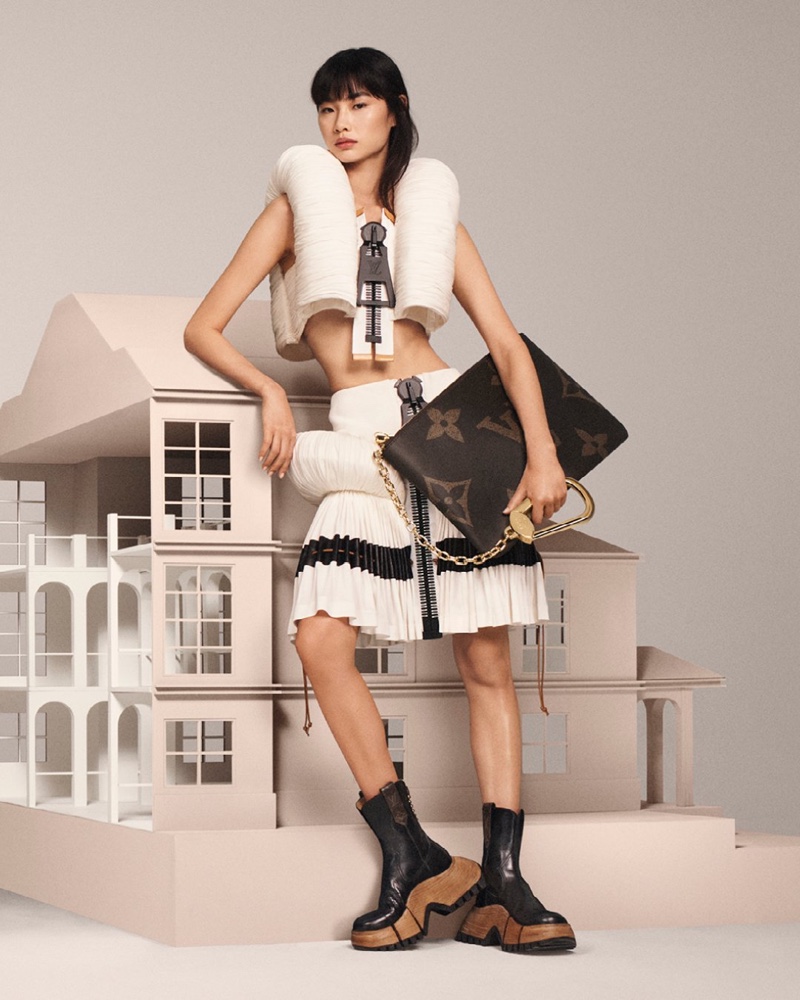 One of the spring 2023 campaign's stars is Hoyeon Jung, who was named an ambassador for Louis Vuitton in 2022. With her striking features and undeniable talent, it's no wonder she has been chosen to represent the brand's Twist bags on multiple occasions.
In this campaign, the Korean model and actress is seen wearing a stunning white outfit inspired by zippers, with a cropped top and pleated skirt. In another shot, she dons a white shift dress with chunky boots and a multicolored bag, embodying the brand's creative style.
Louis Vuitton Spring/Summer 2023 Campaign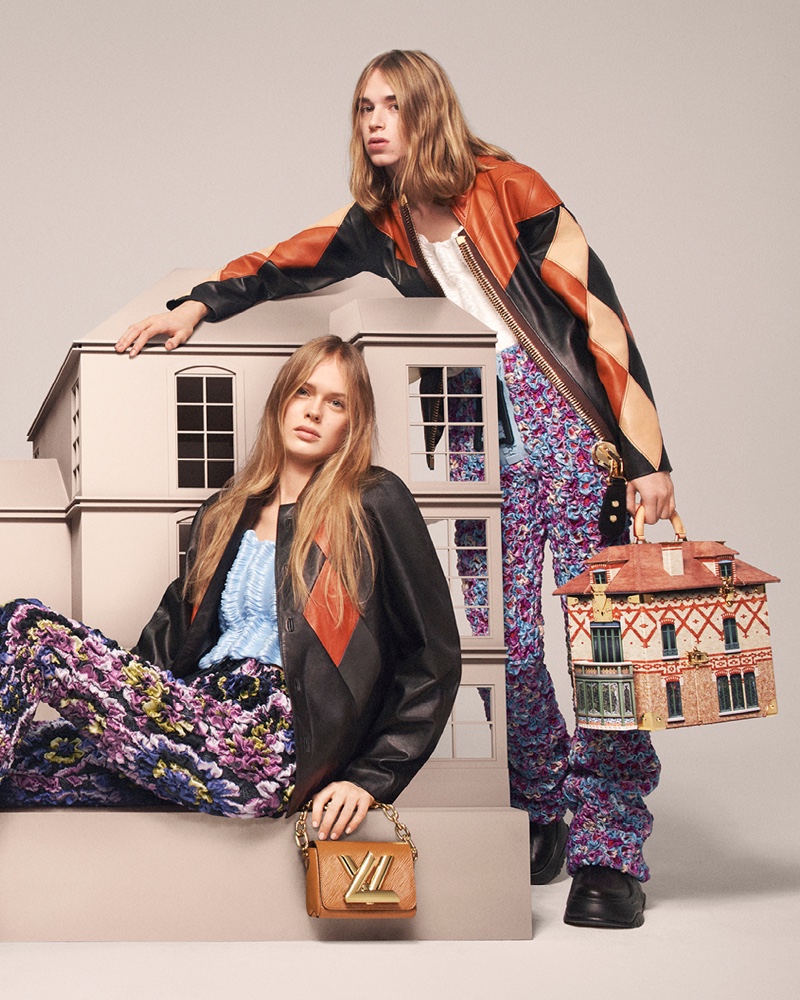 As for the Louis Vuitton spring 2023 collection itself, artistic director Nicolas Ghesquière has focused on zippers, belt buckles, and snaps to create a genuinely fashion-forward line. The innovative and bold designs remain rooted in the brand's rich history and tradition.