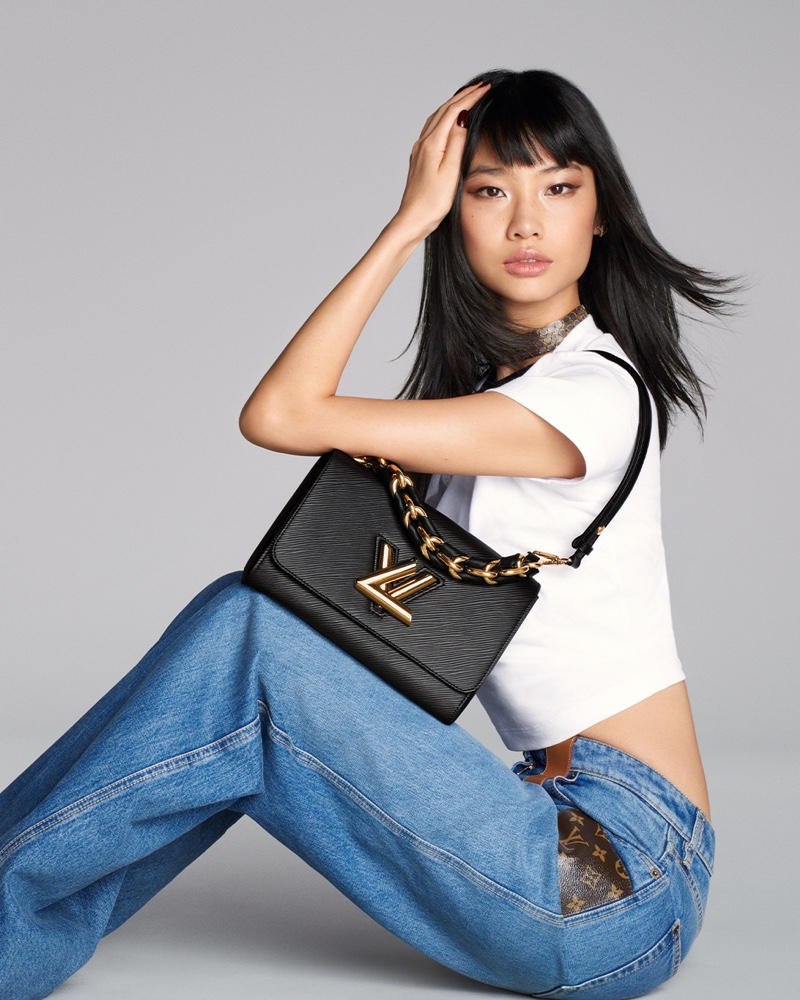 Actress and model HoYeon Jung returns for the Louis Vuitton Twist bag fall 2022 campaign. The star of "Squid Game" is back in the studio with the iconic accessory after appearing as the face of the spring advertisements. This time around, the stunner who has been nominated for an Emmy shows off a hairstyle with bangs.
Louis Vuitton Twist Bag Fall 2022 Campaign
HoYeon Jung strikes a pose wearing a dusty pink baseball cap, a white t-shirt, and a black version of the Twist bag in one of the photos. In a different photograph, she flaunts a printed crop top with metallic gold pants that echo the glittering braided chain of the accessory.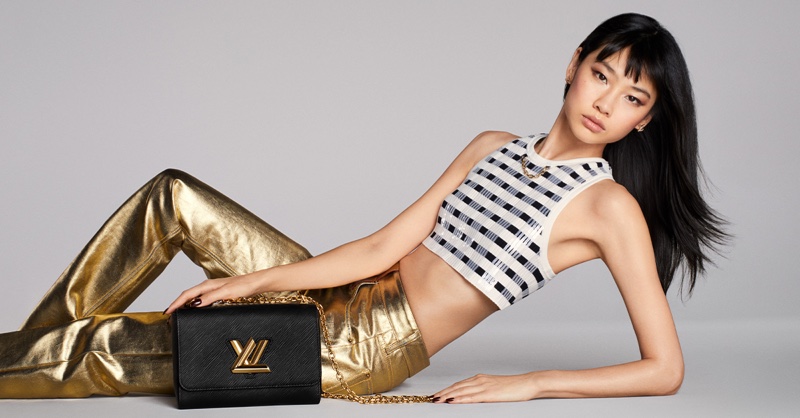 A beige lightweight jacket is what the celebrity is seen wearing in two other images. The actress also appears in a short film in which she channels her runway days, walking fiercely toward the camera while displaying different outfits. You can also find HoYeon on recent Vogue Korea covers.