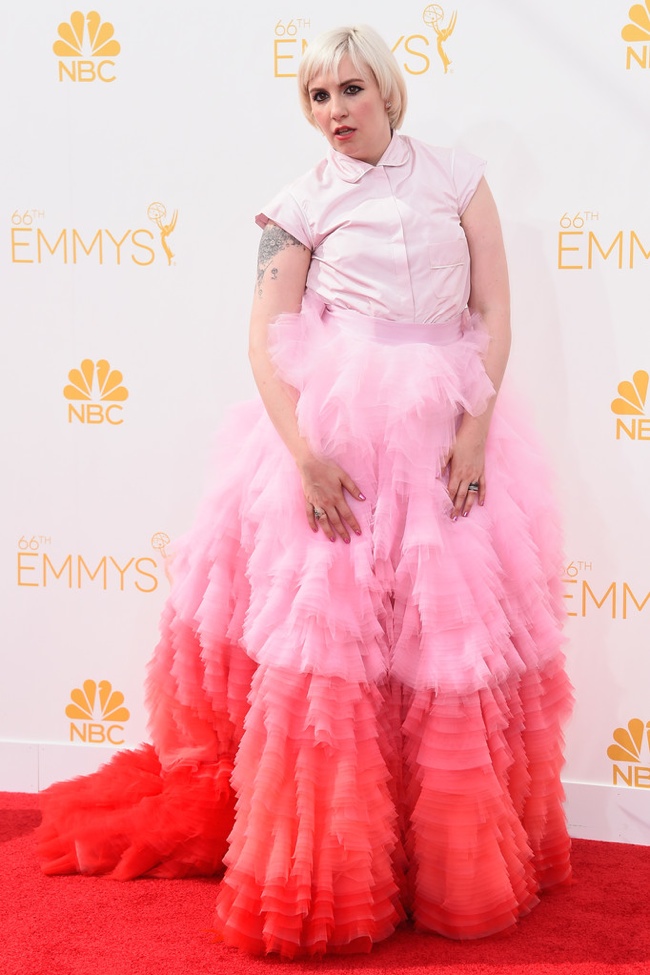 Lena Dunham's Giambattista Valli Emmy Dress
Last night, "Girls" star Lena Dunham wore a Giambattista Valli fall 2014 haute couture on the 2014 Emmys red carpet. The ombre tulle skirt and pastel top look was definitely one of the most interesting and talked about outfits at the event. But just a few hours ago, designer Christian Siriano posted a look from his spring 2010 collection with the following note on Instagram: "Remembering this ombré tulle gown from our Spring 2010 collection this morning. One of my favorites from the archives!" Was he accusing Valli of copying or what? Okay, he definitely throwing some shade as some commenters pointed out.
Christian Siriano Spring 2010 Ombre Tulle Dress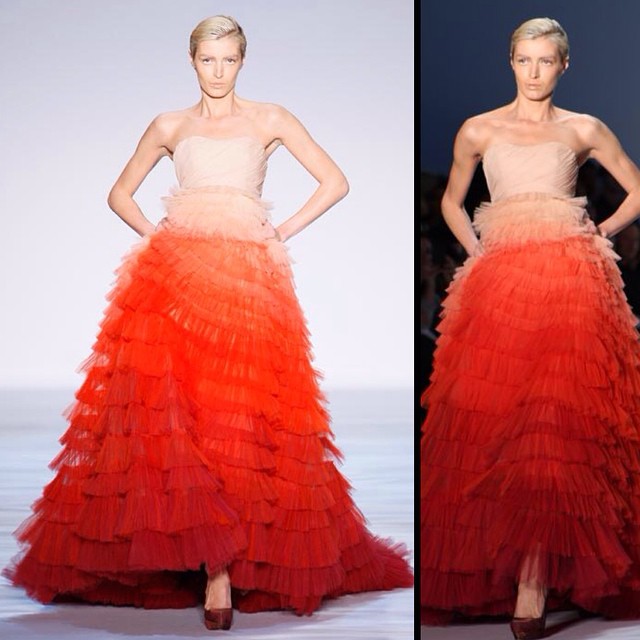 Giambattista Valli showed his fall haute couture collection in July, and there was no accusations then. As Fashionista notes, an ombre effect with tulle isn't exactly an original idea. Alexander McQueen did it for his spring 2003 collection while even an episode of the short-lived Joss Whedon show "Firefly" featured a similar dress in 2002.
What do you think? Is the ombre effect just a coincidence? We're going to say that it is not a copy, because besides the color and effect, the designs seem quite different.