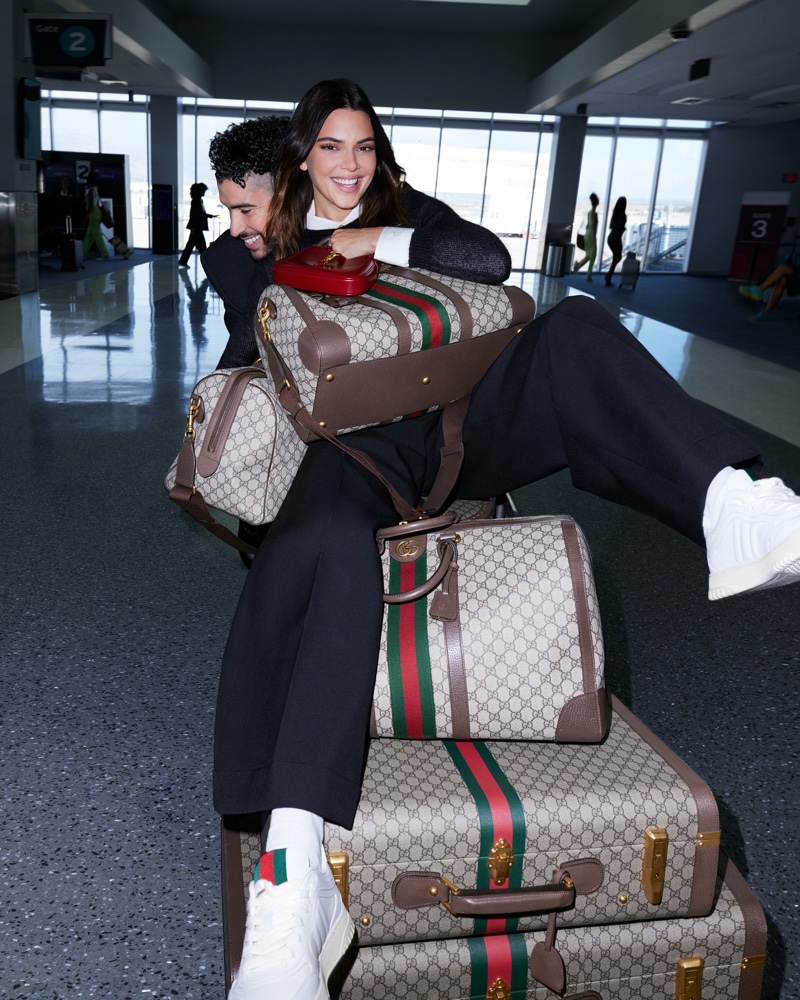 Kendall Jenner and Bad Bunny, the star couple, have taken their charm straight to the runway — the airport runway, that is. In Gucci Valigeria's 2023 ad campaign, these two tastemakers have merged fashion and travel in a way that feels both unexpected and utterly glamorous.
Kendall Jenner for Gucci Valigeria 2023 Campaign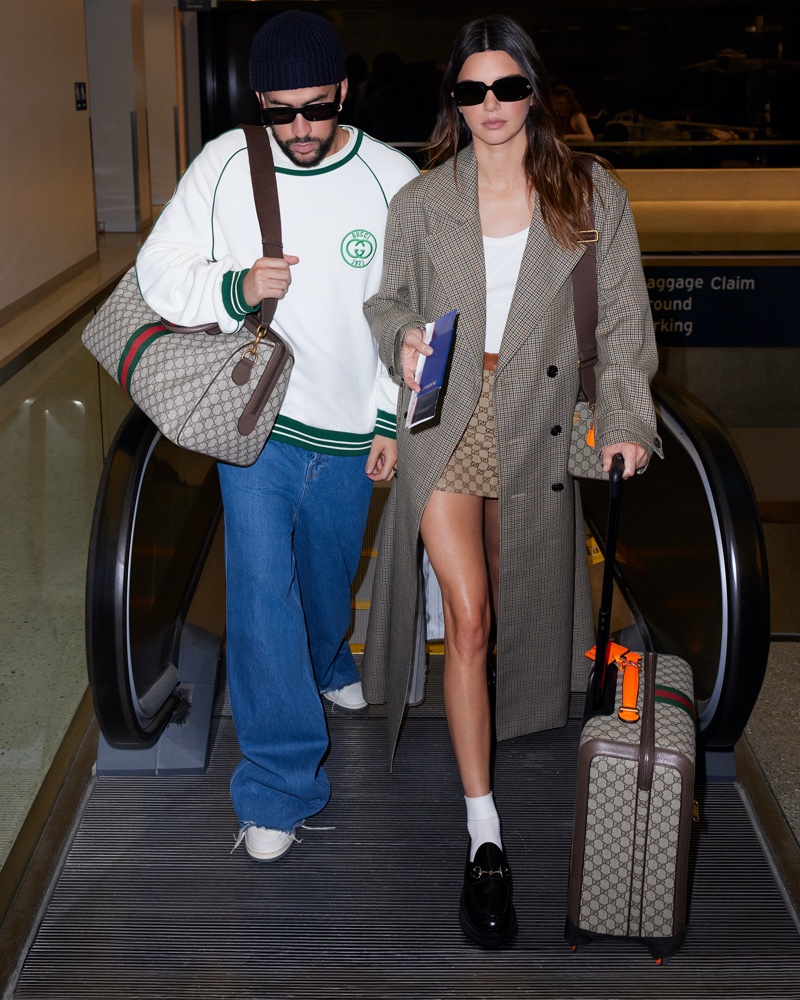 Dressed to the nines and accompanied by luggage from Gucci's Savoy and GG Supreme collections, the couple turns an ordinary airport into a fashion epicenter. Captured by photographer Anthony Seklaoui, Kendall is a vision in a checkered coat, white t-shirt, and printed miniskirt elevated by platform shoes.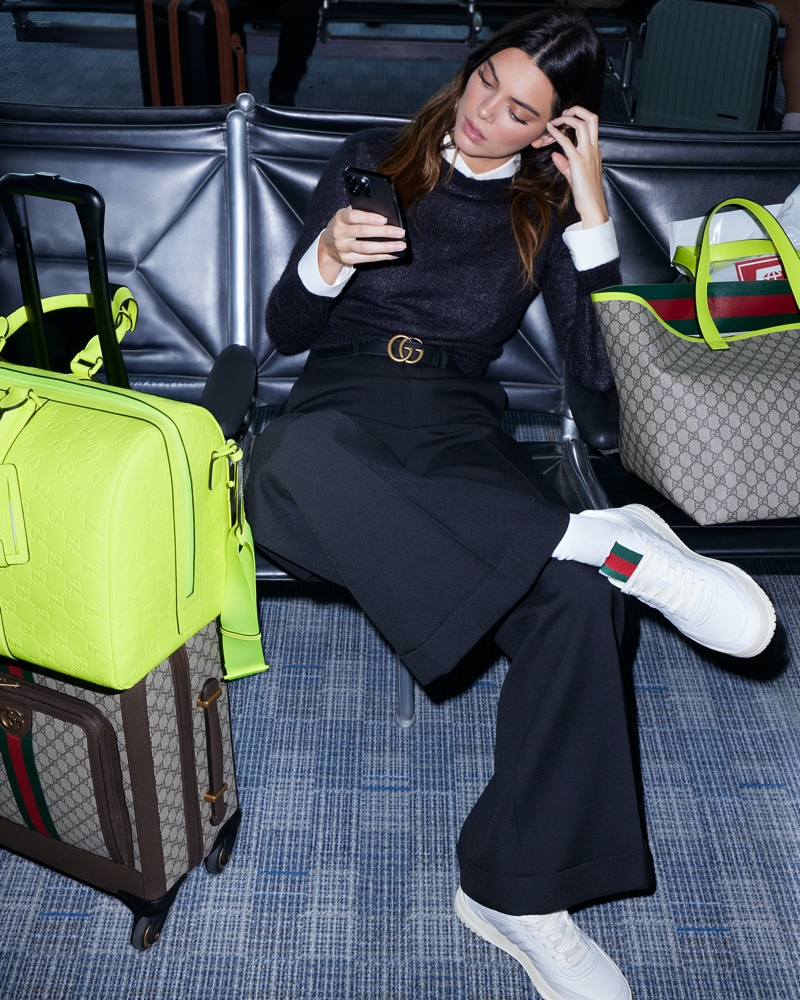 On the other side of the frame, Bad Bunny maintains a more subdued but equally stylish vibe, sporting a casual sweater and baggy jeans. These looks are styled by Alastair McKimm, who also orchestrates the brunette model's second outfit — a laid-back yet sophisticated layering of a sweater over a collared shirt and relaxed trousers, all tied together by pristine white sneakers.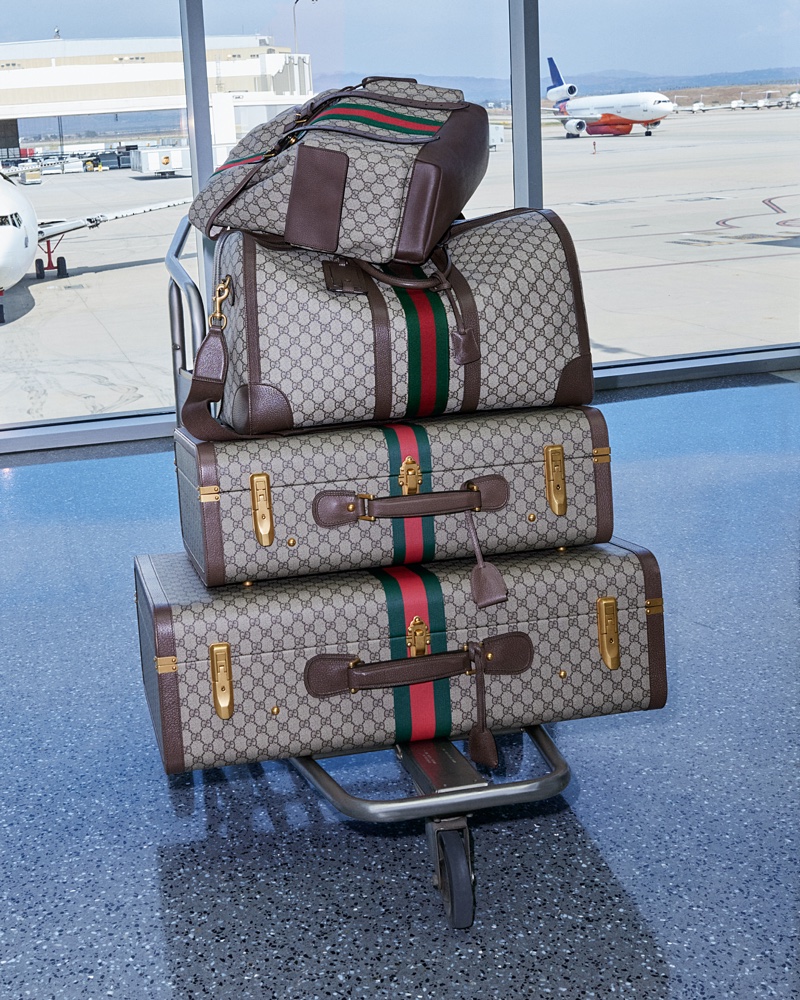 From its iconic red and green stripes to the monogram prints that adorn rigid suitcases, duffle bags, and backpacks, the luxury brand's array of travel essentials speaks to a new vision for the brand. That vision can be attributed to Sabato De Sarno, Gucci's new creative director, who revealed his future-forward design perspective earlier this month for the spring 2024 runway season.
Under the artistic direction of Riccardo Zanola, the campaign serves as a seamless transition between De Sarno's groundbreaking vision and the relaxed opulence we've come to expect from Gucci.