Gucci has turned over a new leaf with its spring-summer 2024 collection, the first under the creative helm of Sabato De Sarno. The debut leaves no room for doubt that De Sarno's vision contrasts with that of his predecessor. This moment for the iconic fashion house was eagerly awaited, especially following De Sarno's first captivating jewelry campaign featuring Daria Werbowy.
De Sarno's collection is a study of the joy of living, as described in the Gucci spring 2024 season's press release. It's "a story of richness and desire," and that manifests in the garments.
Long coats commingle with t-shirts and shorts in an unexpected but arresting pairing, while mini dresses laden with sparkling embellishments beckon the spotlight. The jeans relaxed yet daringly paired with glittering tops, give a subtle nod to the glamour inherent in everyday life.
Footwear also speaks volumes this season for the designer brand. Platform loafers and slingback kitten heels are the main characters. De Sarno employs a vibrant color palette to express the kaleidoscopic range of human emotion and experience—navy to red, neon green to burgundy and black. There's a color for every mood and every story.
But let's not forget the accessories. The Jackie and Bamboo bags, in miniature versions this time, carry the allure of the collection in their folds. In essence, De Sarno's collection isn't just fashion; it's an embrace of the diverse, the fabulous, and the euphoric aspects of life.
Gucci Spring/Summer 2024 Collection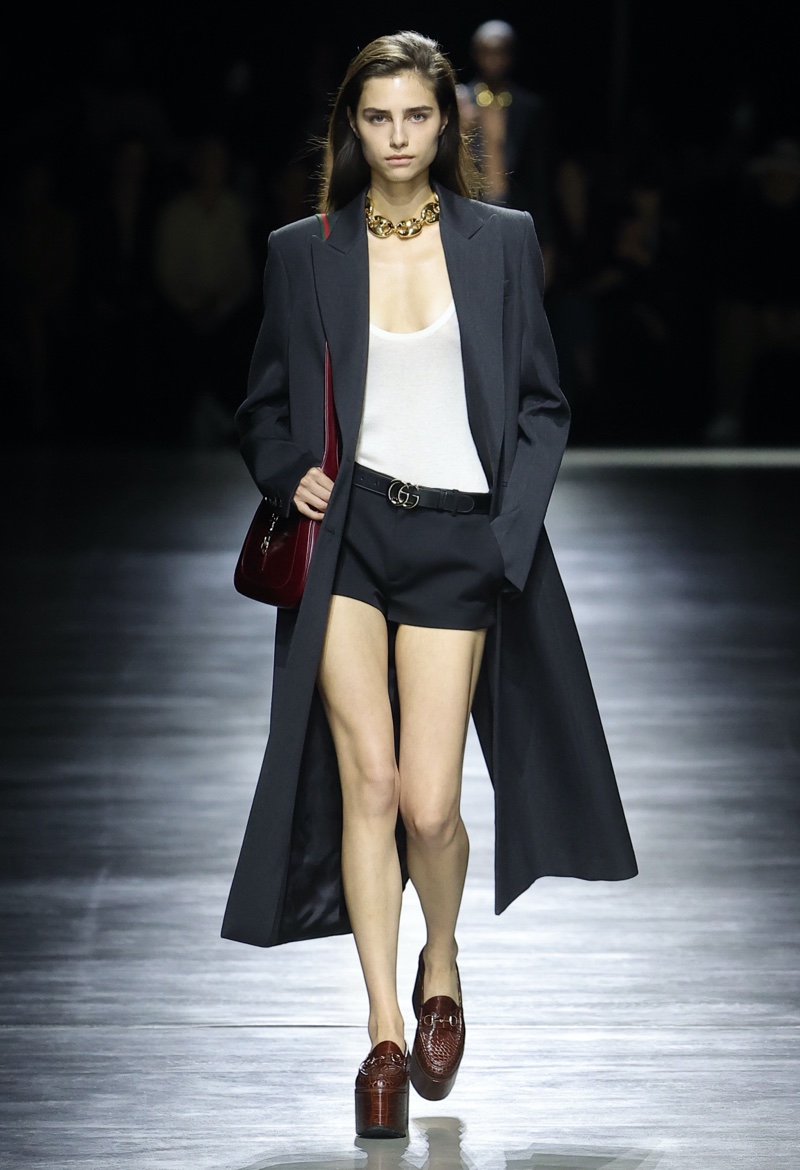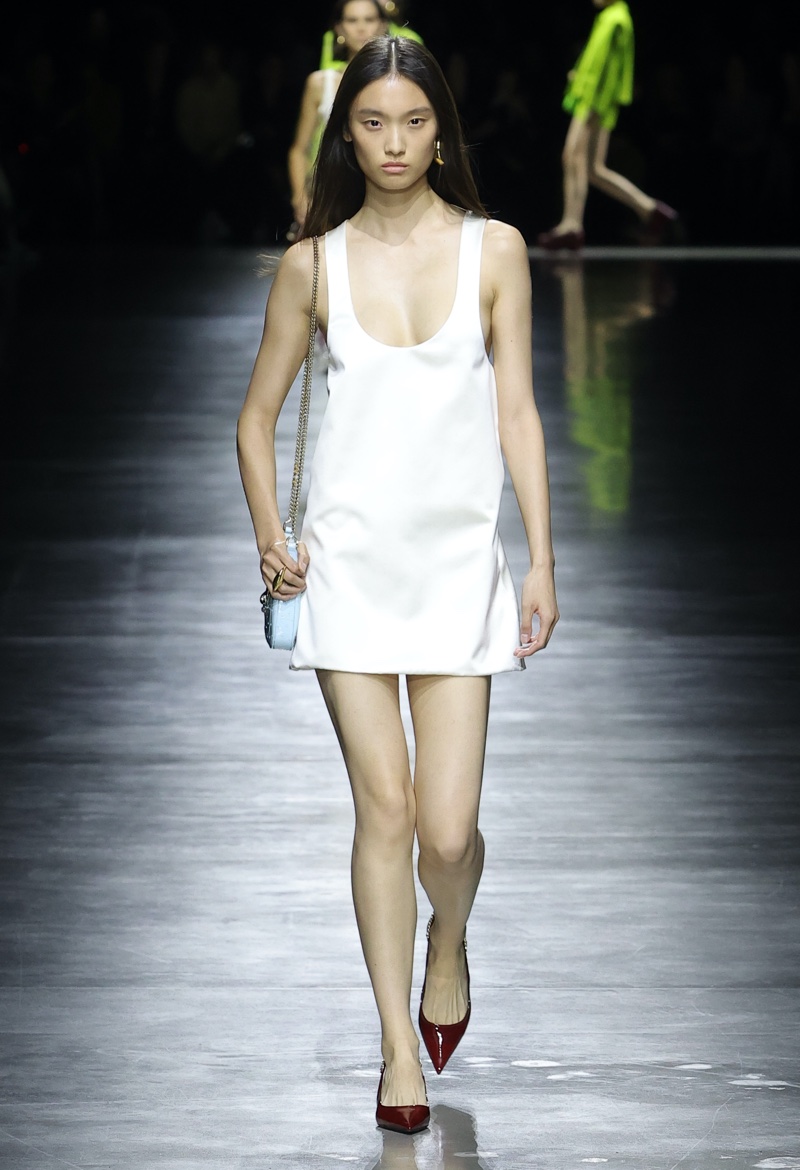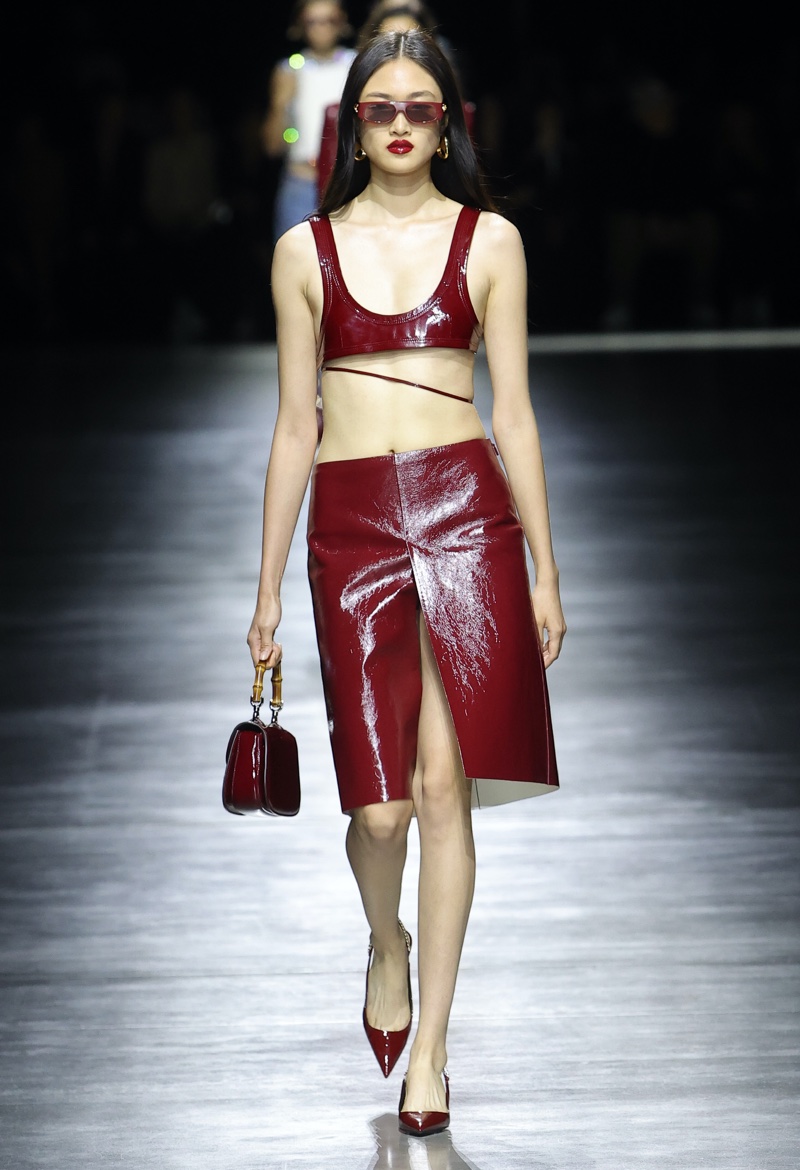 Images courtesy Gucci