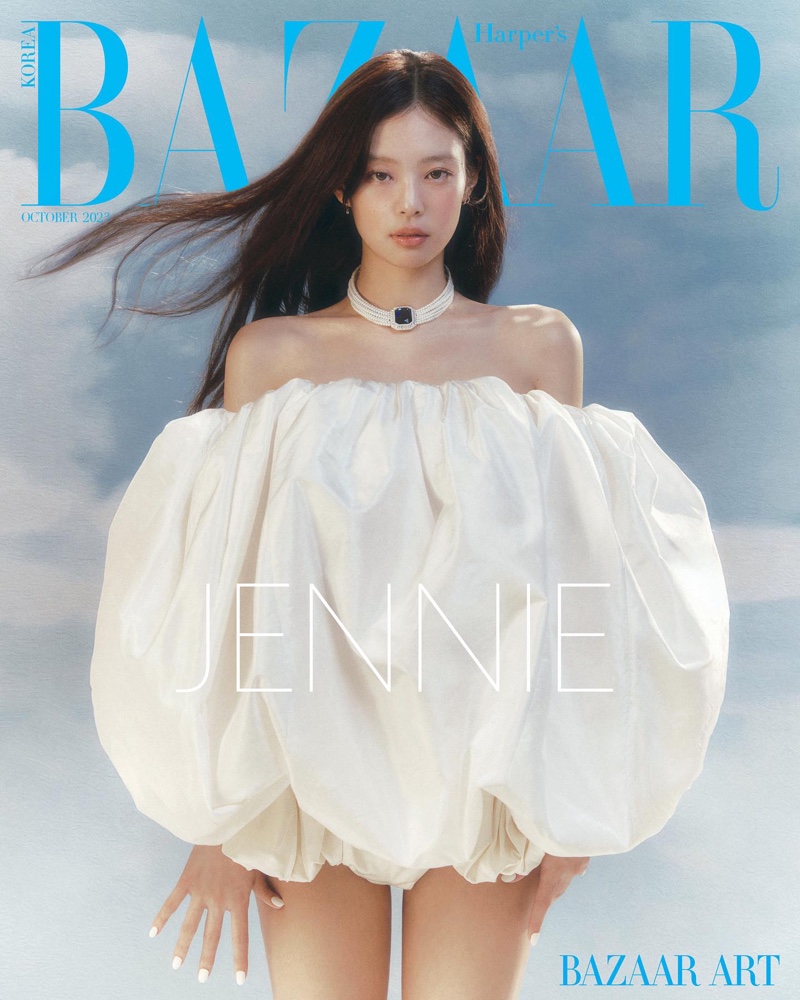 Jennie, the K-Pop sensation from Blackpink, transcends the ordinary as she graces three covers for Harper's Bazaar Korea's October 2023 Art issue. It's a true spectacle of style and artistry, from fashion to photography.
The first cover is a work of art in itself. Captured through the lens of photographer Jongha Park, Jennie comes to life in a ball-shaped white mini dress, a creation by French brand Jacquemus.
Jennie Harper's Bazaar Korea October 2023 Photoshoot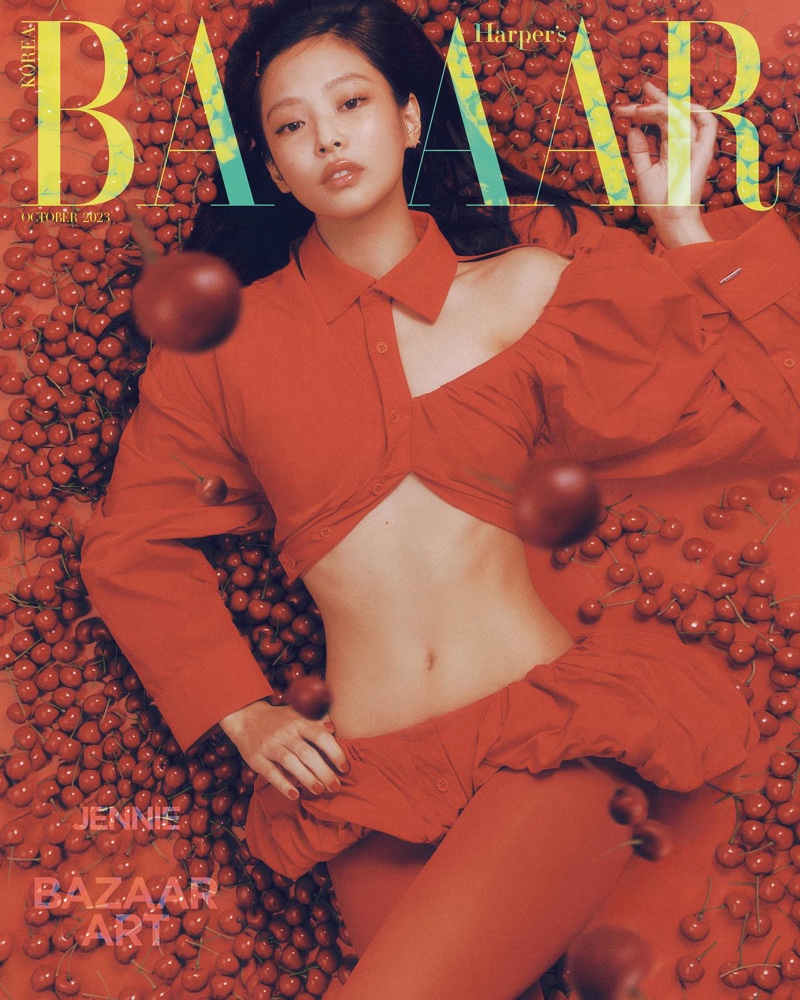 Her glittering necklace adds just the right sparkle, elevating her against a cloudy background. Jongha Park's eye for detail immortalizes Jennie in a snapshot of elegance and vivacity.
In the second cover, Jennie transforms. Dressed head-to-toe in red, she exudes a fiery intensity that is hard to look away from. Her crop top and skirt, styled by Park Minhee, make for a daring ensemble.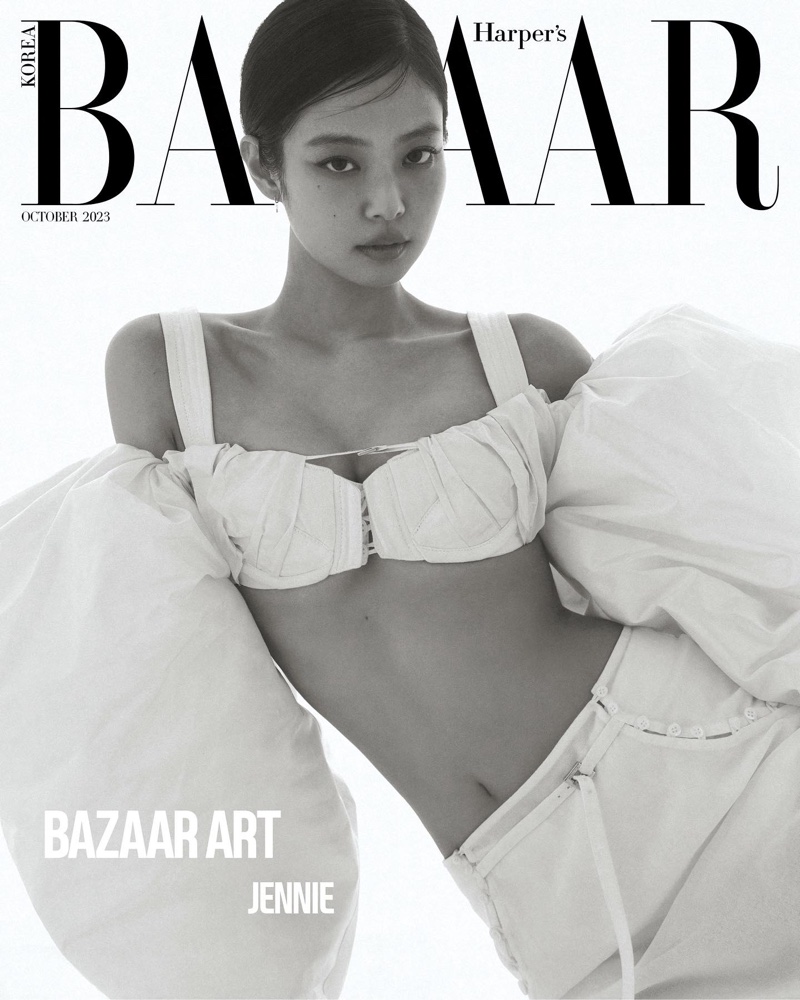 The third cover introduces yet another facet of this multi-dimensional star. Wearing a white bralette with voluminous sleeves, Jennie showcases her toned abs. This final image seems to showcase a balance of strength and grace.
Jennie's recent appearance in Calvin Klein's fall campaign shows her versatile style. She goes from casual jeans to high fashion effortlessly. Setting the stage for her versatile looks are the beauty experts. Iljung Lee adds finesse to her raven-black hair while Sol Lee's makeup artistry lights up her face, completing the ethereal aura she emits.