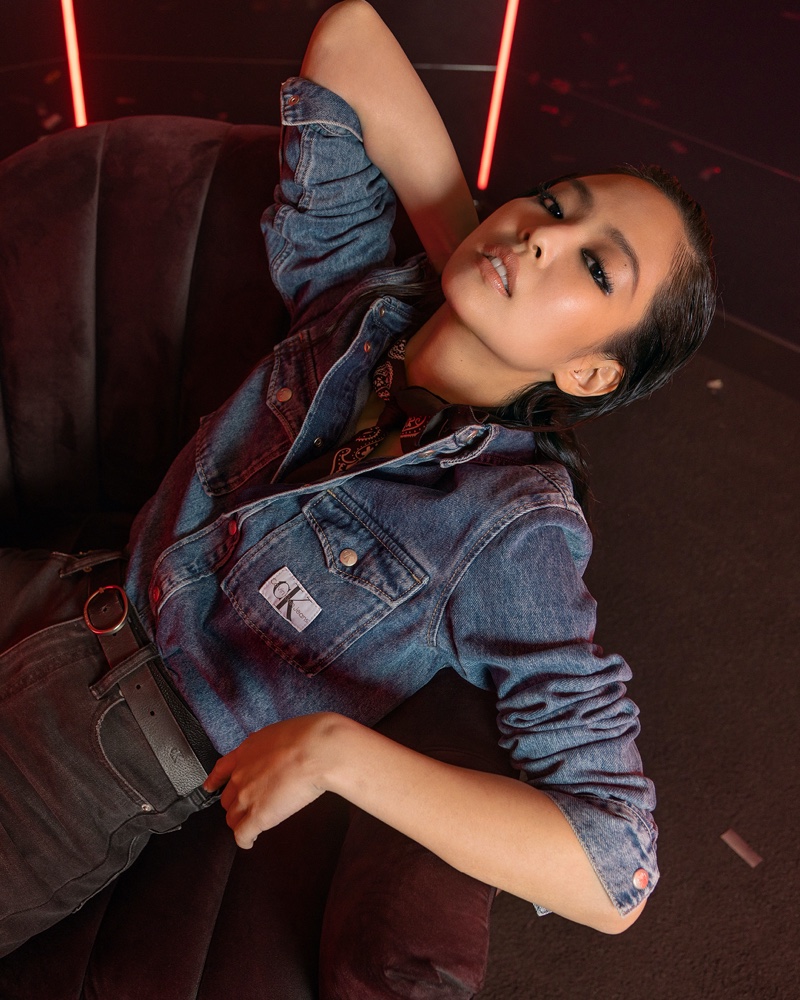 Jennie of BLACKPINK once again illuminates the fashion world, this time by taking center stage in the Calvin Klein fall 2023 campaign. Following her collaboration with the iconic American brand and appearance in the spring advertisements, the new season is set to be a spectacle of sensuality and style.
Jennie for Calvin Klein Fall 2023 Campaign
The Calvin Klein fall 2023 campaign, artfully shot by renowned photographers Inez & Vinoodh, showcases an expressive fusion of underwear and jeans. Jennie's unique confidence and fashion prowess are highlighted in several key shots. In one distinct image, the BLACKPINK member exudes charm in the CK Black graphic lace unlined triangle bralette and hipster, embodying the very essence of Calvin Klein's modern and sensual design codes.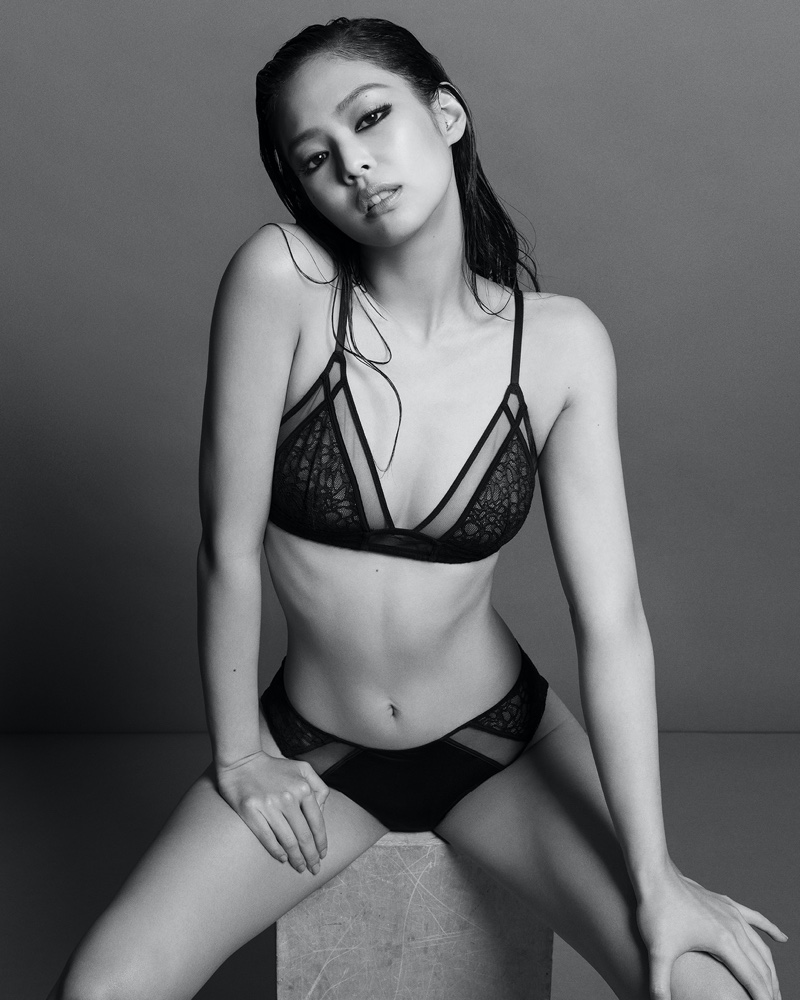 But her versatility doesn't stop there. Jennie takes the western chic trend to a whole new level in a denim jacket, tank top, jeans, and a bandana tied around her neck. The styling choice is both playful and bold, reflecting the overall theme of pleasure and play that defines the campaign.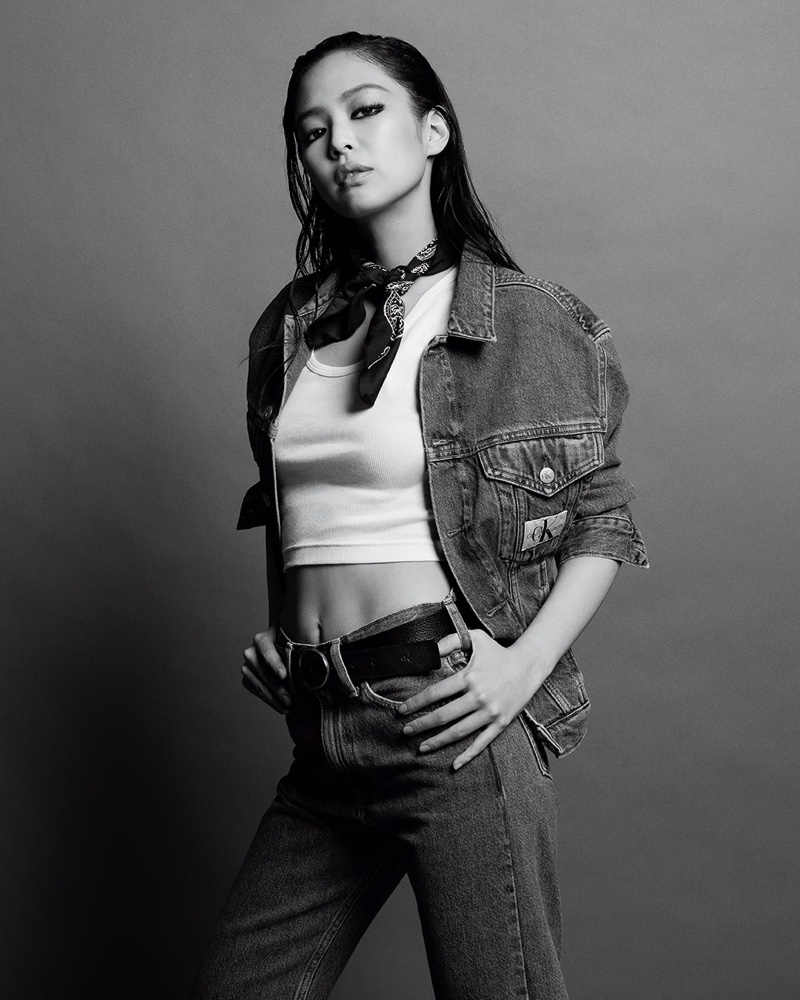 In another striking pose, the BLACKPINK member appears in the Future Shift unlined bralette and bikini paired with the back zip knitted skirt. It's an ensemble that highlights Calvin Klein's commitment to creating elevated pieces that are essential to every wardrobe.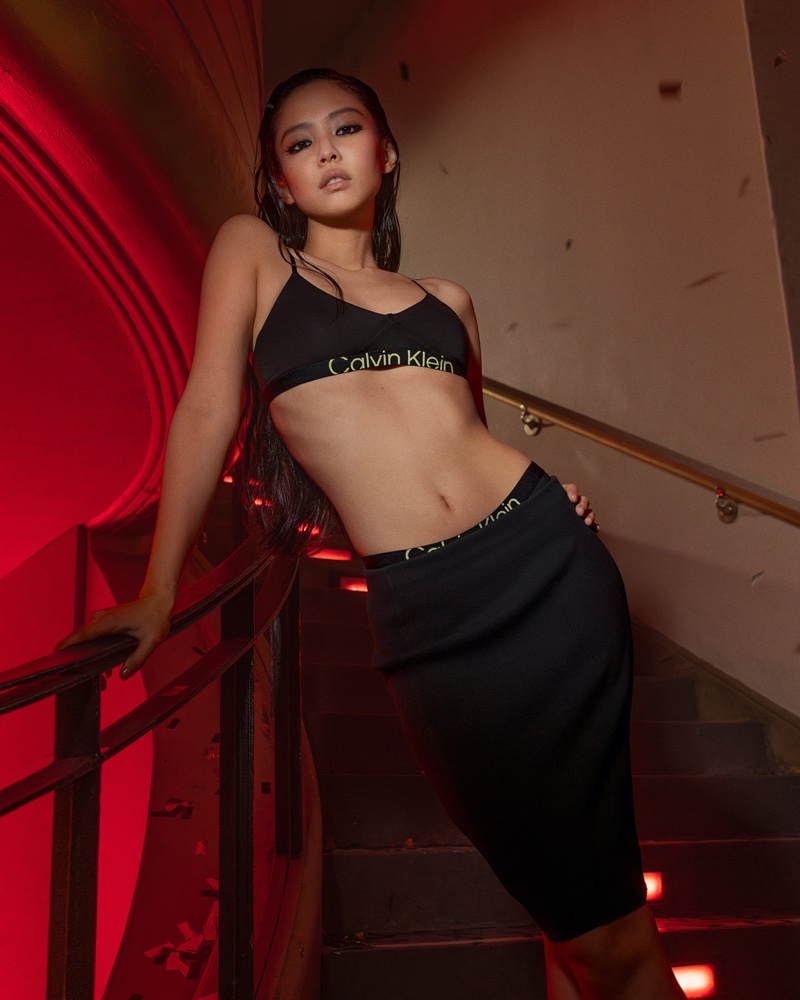 This fall 2023 collection goes beyond fashion. It's an expression of effortless style connected to the way we live our lives today. It also reinforces Calvin Klein's image as a brand that presents classic silhouettes with new fabrics and refreshed fits.