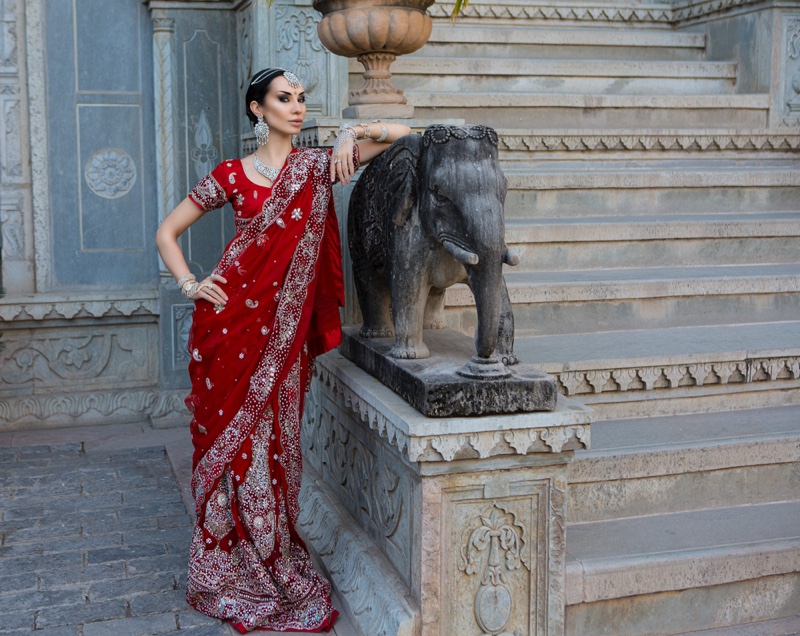 Sarees are a timeless addition to the Indian women's wardrobe, having been worn by both royalty and everyday women. This garment is not only physically beautiful but also carries cultural and religious symbolism. With traditional hand-woven fabrics, versatile drapes, and intricate embroidery, the saree exudes elegance and grace.
A saree dress is traditionally made from a single fabric where the cloth is wrapped around the waist, and one end is slung over the shoulder. Typically, the material is woven by hand, with exquisite designs and motifs passed down from generation to generation. 
Sarees can be made of a variety of fabrics such as cotton, silk, chiffon, or velvet. They often feature intricate embroidery and decorations like beads, sequins, and stones. Sarees are a popular choice for any occasion, from weddings to parties, as they are versatile and can be worn in different ways.
During the hot summer months, go for a lightweight cotton saree that will keep you cool and comfortable. In the winter, opt for a heavier silk or wool saree that will keep you warm and cozy.
The saree's pallu, which drapes over the wearer's shoulder, is a defining characteristic of the traditional Indian dress. This is the most noticeable feature of a saree. Thus it's likely to be covered in elaborate designs, embroidery, and other embellishments.
Indian fashion is gaining global attention, with Dior's latest fall show drawing inspiration from the country's rich textiles. Let's take a look at seven different types of Indian sarees for weddings. 
7 Indian Wedding Sarees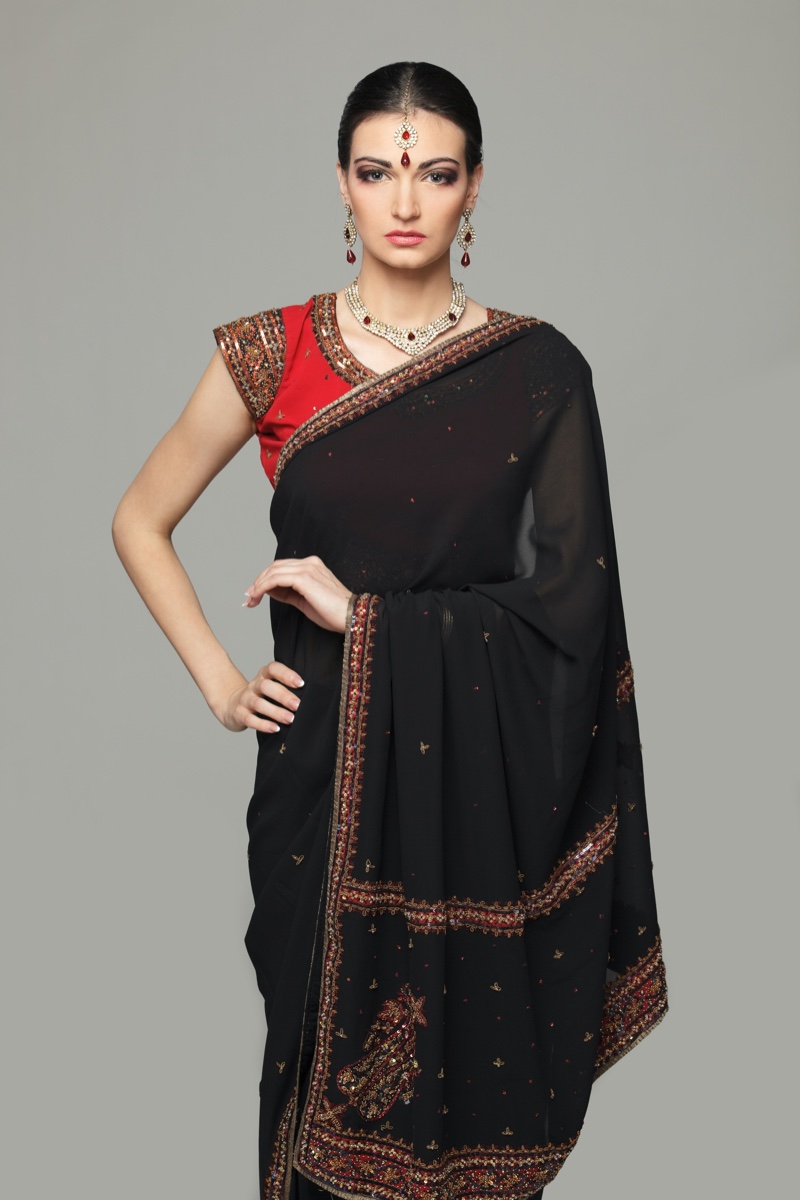 1. Embroidered Georgette Saree
This saree is perfect for summer weddings because of its airy georgette fabric. Because of the fabric's often elaborate ethnic embroidery, it is a popular and stunning option for the bride.
2. Uppada Silk Saree
If you're looking for a stunning saree to wear on a special day like a wedding, the Uppada silk saree is an excellent choice. It's made from the finest quality Uppada silk and features intricate gold and silver embroidery, which adds to its luxurious look.
The saree has a subtle luster and unique sheen that enhances its beauty, making it a flawless option for the bride. The delicate embellishments on the saree give it an elegant and regal appearance. This saree is a perfect choice for any occasion.
3. Woven Art Silk Saree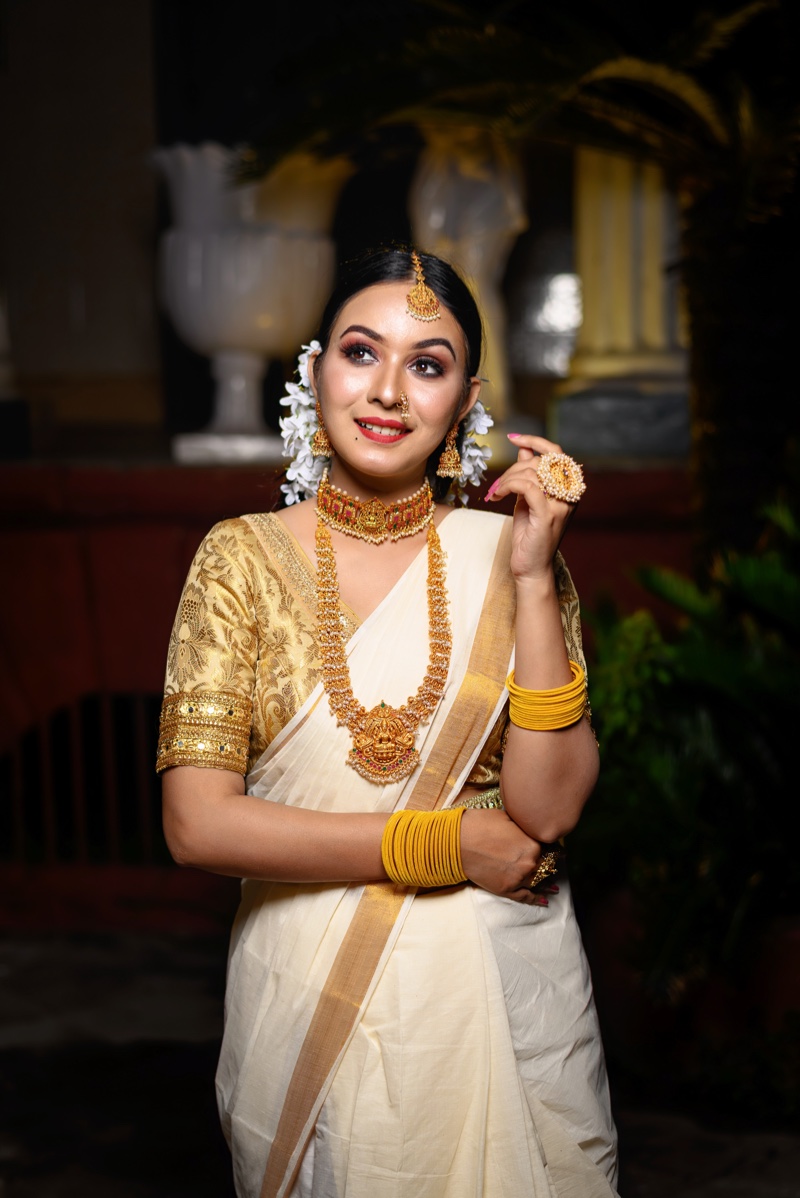 The woven art silk saree is made of a soft and silky fabric that feels great on the skin. Its unique woven motifs add to its beauty and elegance, making it stand out from the rest.
This lightweight saree is ideal for hot summer days, and its vibrant color and intricate designs make it look refined. You'll feel confident and beautiful when wearing this saree, making it an excellent choice for brides who want to look their best.
4. Embroidered Organza Saree
This lightweight organza saree is ideal for summer weddings. The intricate ethnic embroidery adds to its beauty, making it a stunning and captivating piece of clothing.
The saree has a light and airy feel, making it perfect for a bride to look gorgeous on her wedding day. The embroidery adds a touch of luxury and grandeur to the saree, making it look exquisite. Wearing this saree will make a statement at the wedding and make the bride look like a million dollars.
5. Ombre Satin Chiffon Saree
Another style, the ombre satin chiffon saree, is the perfect pick for summer weddings. Its lightweight fabric is ideal for hot temperatures. The intricate ombre designs on the saree make it a stunning choice for the bride.
The fabric is soft and luxurious, and its design elevates the bride's charm. With its unique designs and colors, it is sure to make the bride look and feel beautiful on her special day.
6. Embroidered Satin Georgette Saree
When it comes to weddings, embroidered satin georgette sarees are a timeless choice. Their luxurious fabric and intricate embroidery add a touch of elegance to any bride's ensemble. These sarees are excellent for those brides who want to make a bold statement with their look.
Not only is the fabric airy, but it also has a beautiful sheen that enhances the bride's radiance. The exquisite embroidery designs on the saree give it a classic and chic appearance, making it an impeccable choice for any wedding. Moreover, this saree is versatile and can be worn for various occasions, ensuring its lasting appeal.
7. Sequined Georgette Saree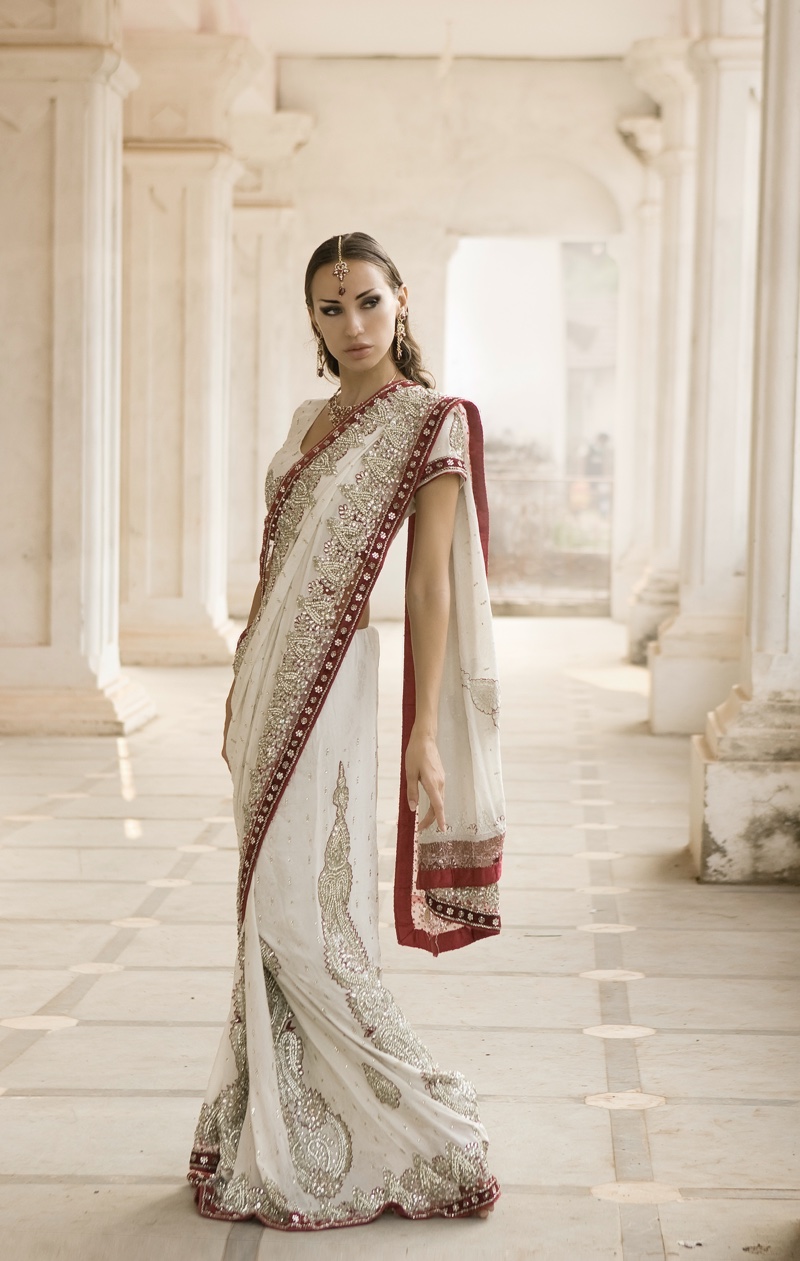 If a bride wishes to dazzle on her wonderful day, she should definitely consider a sequined georgette Saree. This absolutely stunning saree is lightweight and boasts a mesmerizing sheen that will genuinely make the bride glow.
Moreover, it is adorned with intricate sequences that add a touch of glamour and magnificence. It's the ideal saree for a bride who desires to look breathtaking and create an impression on her wedding day.
Ways to Style a Saree
1. Blouse
Select a blouse that complements the color and pattern of your saree. If you opt for a plain saree, consider a vibrant and eye-catching blouse to add a touch of excitement. Ensuring that the blouse fits you well and feels comfortable is crucial.
Depending on your preferences, you can also experiment with contrasting colors to create a unique and personalized look. Remember, your blouse choice can significantly impact your ensemble, so choose wisely to enhance your saree style.
2. Saree Drape
When it comes to wearing a saree, the way you drape it plays a vital role in the overall look. It's crucial to ensure that you drape the saree properly and securely. To keep the pleats in place, you can use safety pins. By paying attention to the drape, you can achieve a stunning and polished appearance in your saree.
3. Accessories
Accessories can elevate your look and add a touch of glamour to your saree ensemble. There's a wide range of options to choose from, including necklaces, earrings, bangles, and more. When selecting accessories, opt for ones that complement your saree and enhance your overall appearance.
4. Makeup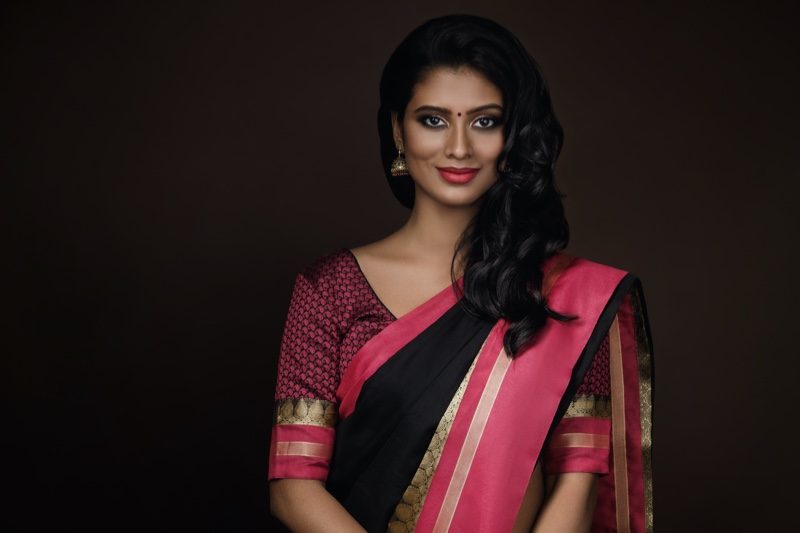 Achieve a flawless look by opting for subtle makeup that enhances your unique features. When it comes to your outfit, it's essential to strike the right balance and steer clear of excessive makeup that can overshadow your ensemble. A lip color that complements your saree is a great choice.
5. Footwear
Complete your saree ensemble with the perfect footwear. Select a pair of comfortable heels, sandals, or mojris that match the color of your saree. Avoid wearing heels if you anticipate a long day ahead, as they may become uncomfortable.
Final Words
By following these tips, you can ensure an elegant and stylish look in your saree. One of the remarkable things about Indian sarees is their ability to flatter all body types. 
Whether you have a curvy figure, a petite frame, or fall somewhere in between, there's a saree that suits you perfectly. With its traditional hand-woven fabrics, versatile drapes, and intricate embroidery, the saree emanates elegance and grace.
When you don a saree, you radiate confidence and poise, which makes it an incredibly empowering garment. So, the next time you're searching for a show-stopping outfit, consider leaving the dress behind and embracing the beauty of a saree instead.