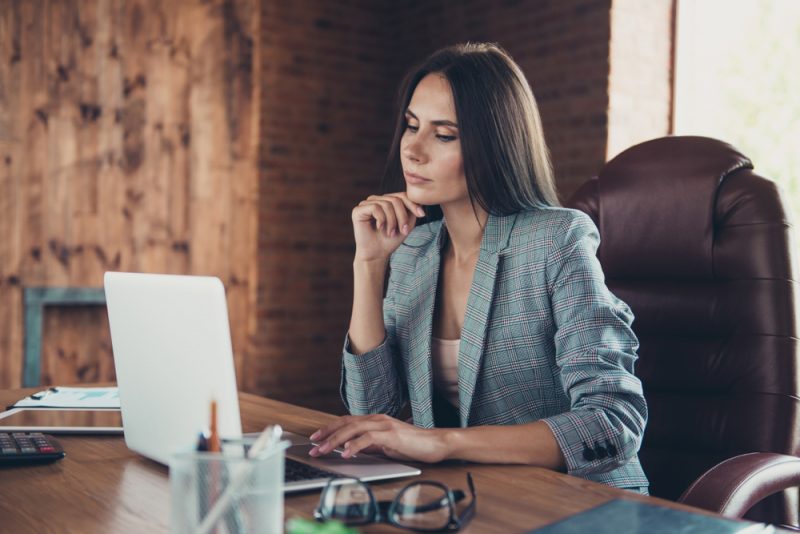 If you're serious about crafting a successful career in real estate, your reputation is going to be your primary currency. Whether you're a real estate agent, broker, investor, or anything else in the industry, how people perceive you will dictate how much success you ultimately will have in this field. Fortunately, elevating your image can be as simple as dressing to impress. Seriously!
The Importance of Respect in Real Estate
Respect is vital in any industry, but one could argue that it's the lifeblood of real estate success. It undergirds referrals, provides leverage, and earns you the benefit of the doubt in situations that might otherwise lead to a negative outcome.
You can earn respect in a variety of ways, some small and others substantial. But they will all come together to support your reputation in the field. First and foremost, respect is generated through the rapport you manage to build with clients and peers.
As Forbes explains, "Building rapport means you truly care for your clients. You care about their wants, their needs, their priorities, and their preferences. These things matter when it comes to something crucial as real estate, and when your client sees that you are not neglecting their opinions and thoughts, they will know they made the right choice by choosing you."
A natural byproduct of rapport is respect. And the more you focus on building relationships with people, the deeper the respect grows. Another way to establish respect is by surrounding yourself with people who already have it. This creates a halo effect that positions you in a better light.
A real estate investor may choose to work with a highly connected property management service, for example. In doing so, some of the authority from that company automatically transfers to the investor.
Though firm and deep-seated respect require months and even years to establish, there is such a thing as creating initial respect through a positive first impression. How you dress plays an essential role in that process.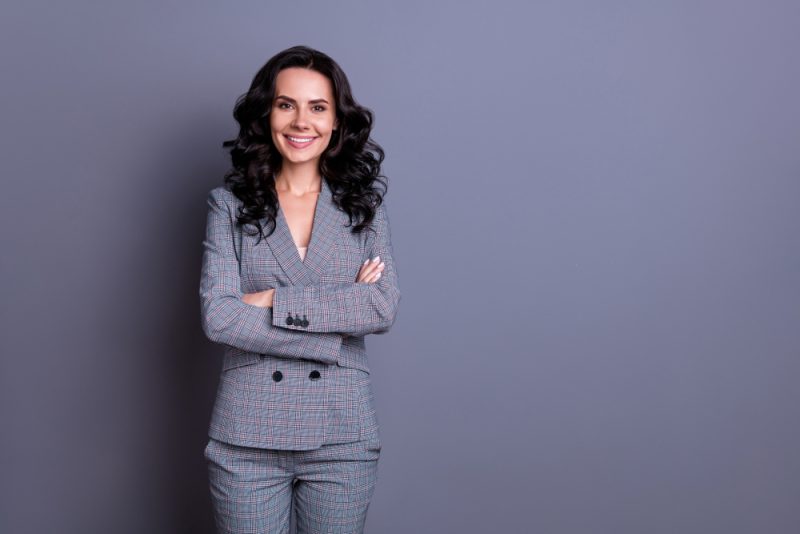 Four Tips to Help You Dress to Impress
Research shows that you have less than 30 seconds to form a first impression and that it typically becomes the foundation for most people's lasting opinion of who you are. And if there's one thing that affects the first impression more than almost any other factor, it's what you wear.
Here are some tips to help you dress to impress (and build respect) in the real estate industry:
Pay Attention to the Details
You might be surprised how much the smallest details can make a big difference. For men, items like pocket squares, cufflinks, and watches make a huge statement.
For women, handbags, jewelry, and skillful application of cosmetics are critically significant elements. Don't gloss over these seemingly negligible items!
Be Aware of the Setting
What you wear is highly dependent on the setting. For example, the outfit you select for showing a piece of uncut timberland to a client will differ from what you wear to a meeting on the thirtieth floor with the top bank executives.
When in doubt, do the appropriate research ahead of time. Find out what sort of event it's going to be, where it's to be held, who will be present, what their likely expectations are, and so on. Whenever you're in doubt, it's wiser to overdress than underdress.
Keep it Conservative
If you're someone who likes to experiment with various unusual looks, we recommend showing your style in a fairly subtle manner when you attend professional events and/or interact with clients.
Perhaps you work in a niche or market where it's okay to express a little more eccentricity. In general, however, real estate tends to be a fairly straight-laced field. People looking to pour a significant amount of assets into the property (or go into sizable debt to do so) are not apt to be casual and loose in other respects. "There's often a fine line between too bland and over-the-top. Try and find the balance so that you can bring in some of your own dress sense and style without looking overly formal," says Ruban Selvanayagam of British-based homebuying firm Property Solvers.
Remember, you're not trying to change the industry – you're seeking to be successful. Follow the lead of the pack on this.
Meet With a Personal Stylist
If you're serious about prioritizing your appearance to make a good first impression on potential clients, it could help schedule a consultation with a personal stylist. If nothing else, this meeting should identify two or three areas where you might improve your look.
Adding It All Up
Dressing to impress doesn't always entail spending thousands of dollars on a new wardrobe. Sometimes it's as simple as paying attention to the details. Use these tips to improve your real estate "look" and see what kind of impact your interactions have on those around you.