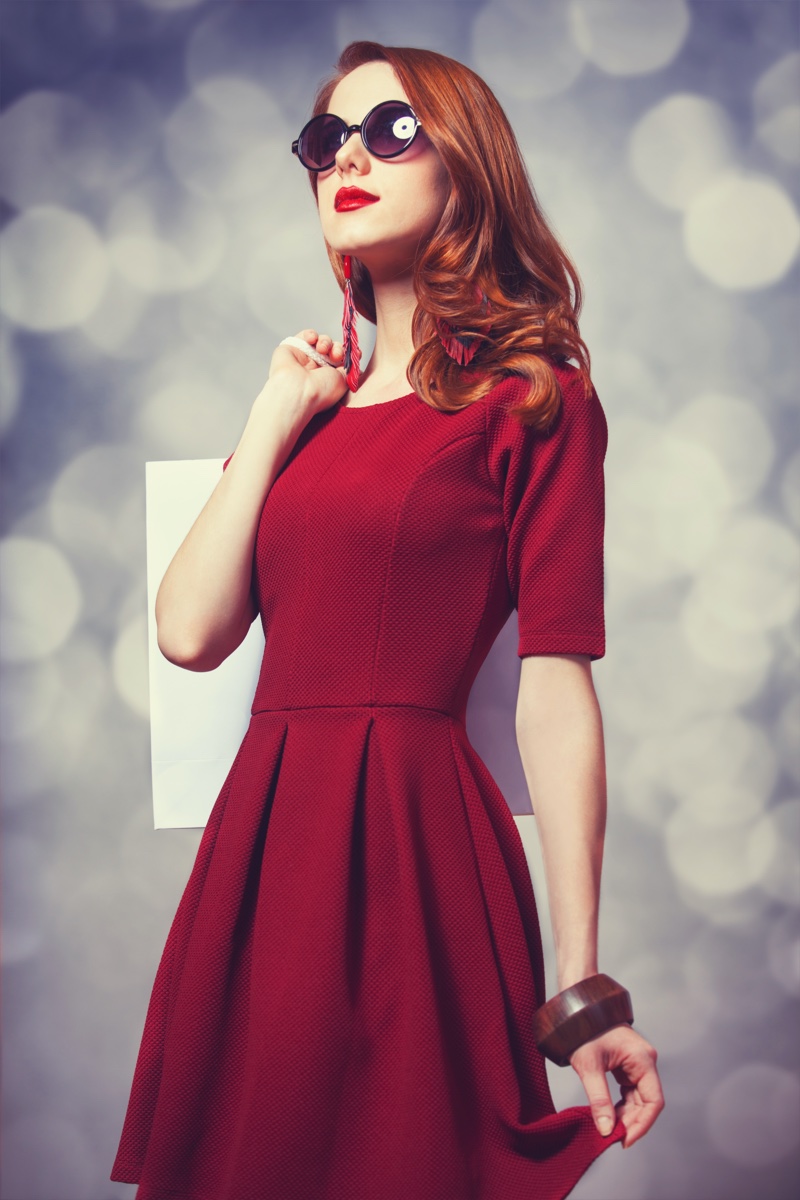 Shopping for fashion is  —  complicated. If you're not careful, you could easily get overwhelmed. That might lead to you missing out on the best deals or ending up with a closet filled with the wrong cuts, styles, and colors.
What makes shopping so challenging is that you have to sift through a lot of information. You also have to clear your mind of the subliminal information you've gathered about stores, clothes, and accessories planted by all kinds of influencers. Television commercials, fashion magazine articles, fashion stylists, and your shopping buddies all contribute to that clutter in your head.
You almost have to adopt a zen-like attitude to avoid getting overwhelmed by distractions. If you don't reach this elevated level of consciousness, then you'll buy clothes that you don't need and accessories that don't compliment your outfit. You might even spend money you can't afford to splurge.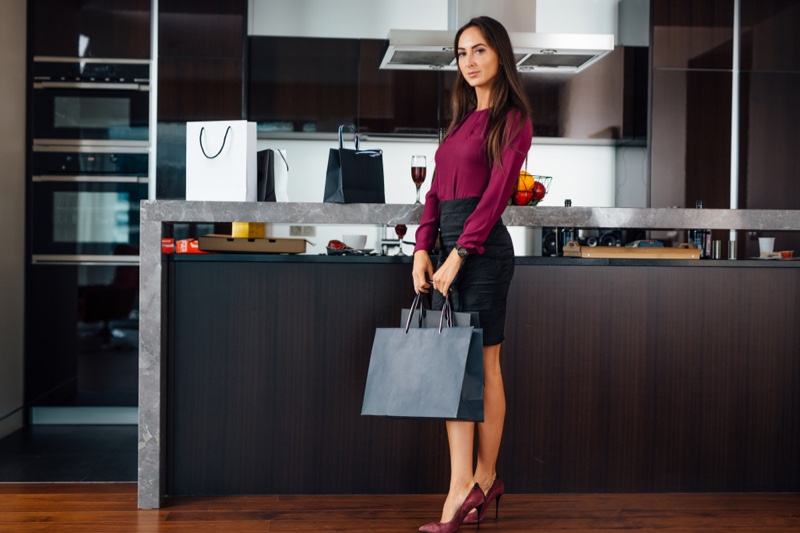 Sophisticated Fashion Shopping
It takes time, patience, and experience to learn how to get good at fashion shopping. When you master the art, shopping for loungewear, chic dresses or accessories becomes delightful because you now do it confidently and carefully. You can select just the right piece, at the right price, for the right occasion.
When you perfect this art, here is how an hour of shopping might look. 
First, you'll review an online style guide because you're planning on making an online purchase for a special occasion. These guides are put together by professionals, not advertisers. During this time you might examine each picture, read the product descriptions, and visualize how certain clothes will look on you. Then you may decide on a deep black button-up blouse with a v-neckline, slim pants and gold hoop earrings to finish your planned look of casual elegance. Based on your knowledge and experience, you know everything will look perfect on you.
Be Smart With Your Purchases
You're not going to want to worry about how you're going to pay. For shopping, you might want to just use a credit union credit card because there are often no annual fees, a zero percent APR for a year, and great perks and bonus points. 
Just make sure that you are paying the balance in full every month. The last thing you want to do is fall off of a financial cliff while you are learning the art of fashion shopping.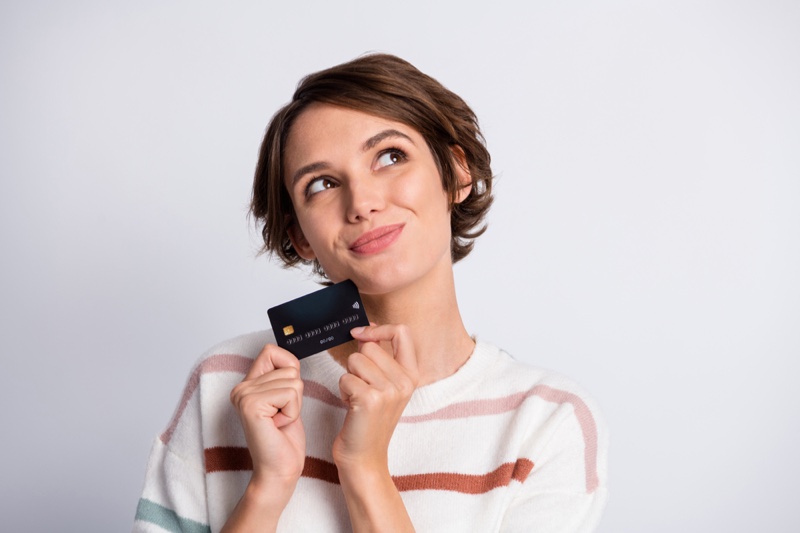 In Defense of Credit Card Purchases
If used responsibly, paying off the balance every month, and only buying what you can afford based on your income, credit cards can be a good thing.
Assuming you are not only a sophisticated clothes shopper, but also a responsible shopper, then here are two reasons you would use a credit card when shopping online for the perfect clothes:
1. You are protected if the same clothes or accessories you buy are available at a lower price. It may also be protected if it arrives at your doorstep damaged because a porch pirate got to it before you opened the front door, or if you need an extension of the manufacturer's warranty.
2. You need to file a dispute because you didn't receive the right clothes, didn't receive the clothes at all, or got double-charged… and the merchant is unreasonable about the whole botched transaction.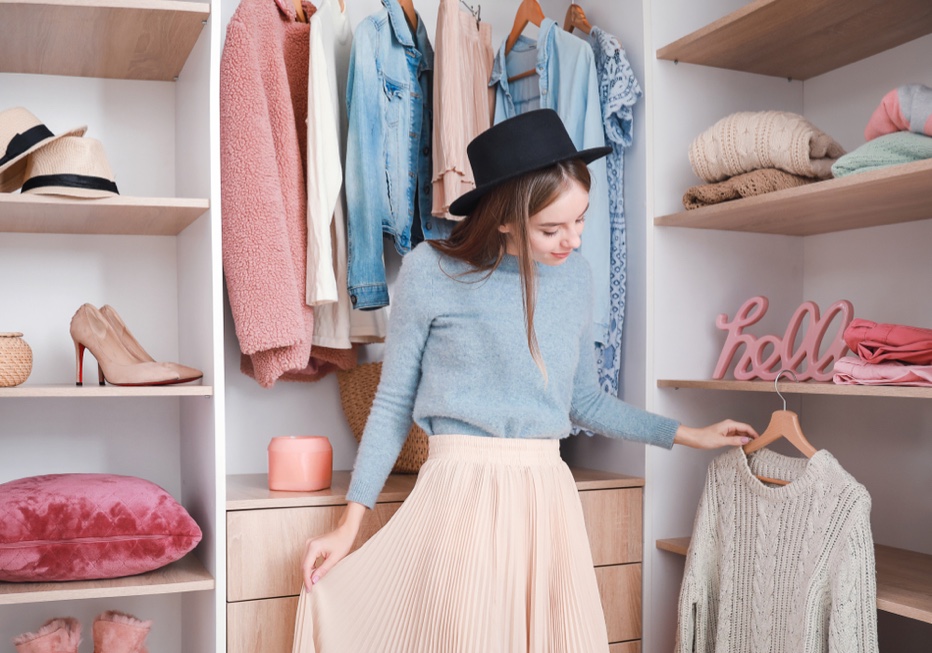 Shopping As an Art Form
Although shopping is often considered a mundane affair, some shoppers have almost raised it to the level of fine art. It's not dissimilar to the art of a sommelier. That's someone who can tell you how well a fine wine was aged in a bottle by the bouquet and secondary notes alone. A shopper is also a lot like a fashion designer in that they can tell a person what will look good on them within minutes of looking them over.
If shopping were an art form, it would be defined as the art of discriminating quality, distinguishing value, discerning if the price is right, and closing the deal with the right financial instrument.