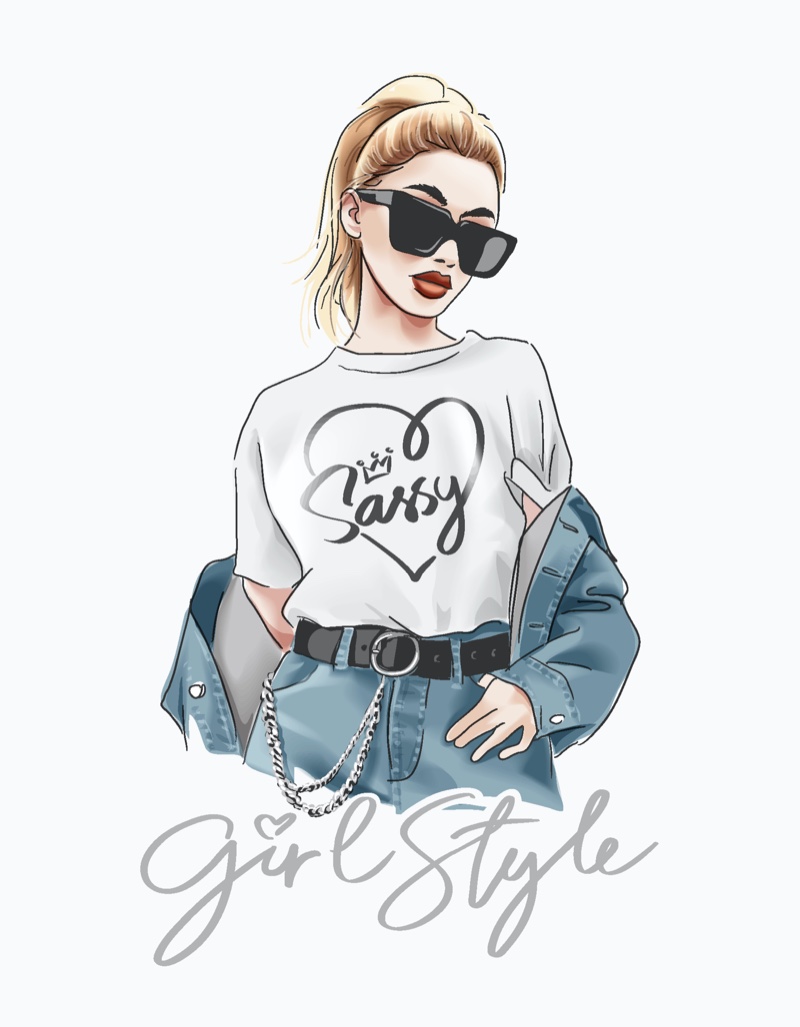 Looking to make a bold, new kind of fashion statement? Do you have a closet full of old t-shirts you never use? Are you just looking for a cool, new fashion to suit your lifestyle and stand out? Wearing a graphic tee is a fantastic way to stand out from the crowd while enhancing your own uniqueness. But you wouldn't want to throw on any old tee, would you? With an array of different styles and features, graphic tees are a fun and versatile style embraced in modern times.
Here are a few tips for wearing and selecting the perfect ensemble that will impress your friends and showcase your inimitable fashion sense in style:
Put your personality on display
There was a time when band t-shirts, brand logos, and goofy slogans were the bread and butter of the graphic tee. From its inauspicious origins as a way for 19th-century laborers to cool off while working to its appearance in Marlon Brando and James Dean films, the T-shirt quickly captured the public imagination. The 1950s and '60s brought graphic T-shirts into common use, but the 1970s ushered in the graphic tee we know today. Graphic tees brought the opportunity to deliver a message to others while enhancing personal style. Graphic t-shirts fell out of popularity for a while at the turn of the 20th-century, but have made comeback with a vengeance. Nowadays, the right graphic tee can even help you find and connect with like-minded, fashionable individuals like yourself while looking stylish at the same time. The perfect tee will let you put your personality on display, let you be yourself, and look good in any situation.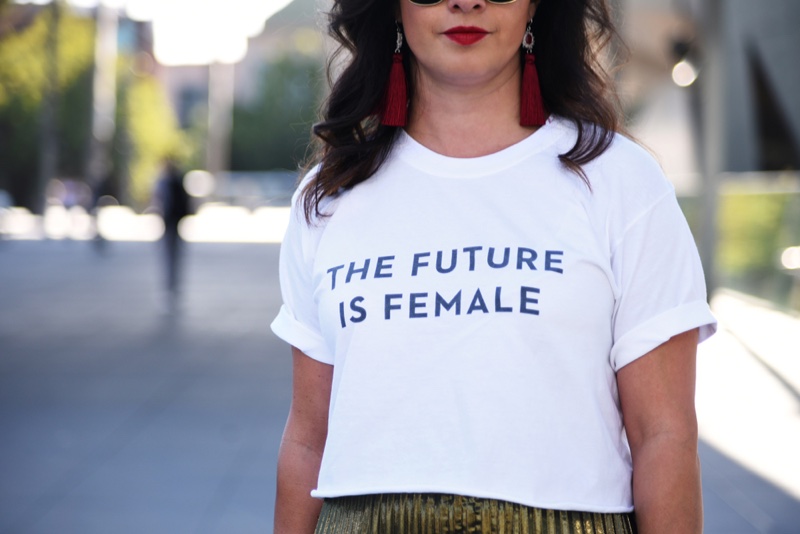 Make a bold statement
The purpose of graphics on t-shirts is to convey a message, so wearing one is the perfect opportunity to make a bold statement. Whether it's a statement about a particular cause or demonstrating your killer fashion sense, graphic t-shirts are ideal. Simply select a graphic shirt bearing your favorite cause, band, logo, or design and build an outfit around it. Then it's simply a matter of going out and about to share your message/statement with the world. You'll be turning heads, getting compliments, and maybe even run into like-minded films as you go about your day.
Be fashionable and practical
Expressing yourself with a graphic T-shirt is fashionable and the epitome of comfort when it comes to apparel. They're versatile and useful for any season, whether you need a loose-fitting knit tee for a warm summer day or something with longer sleeves to handle the cold weather. 
Light colors are perfect for the weekend and unwinding, while graphical logos or tie-dyed shirts can go a long way to enhancing your style when you are at dinner, shopping, on a date or just hanging out with friends. Regardless of your activities, inexpensive and fashionable graphic tees for women are one of the best ways to build an amazing, stylish outfit designed to impress.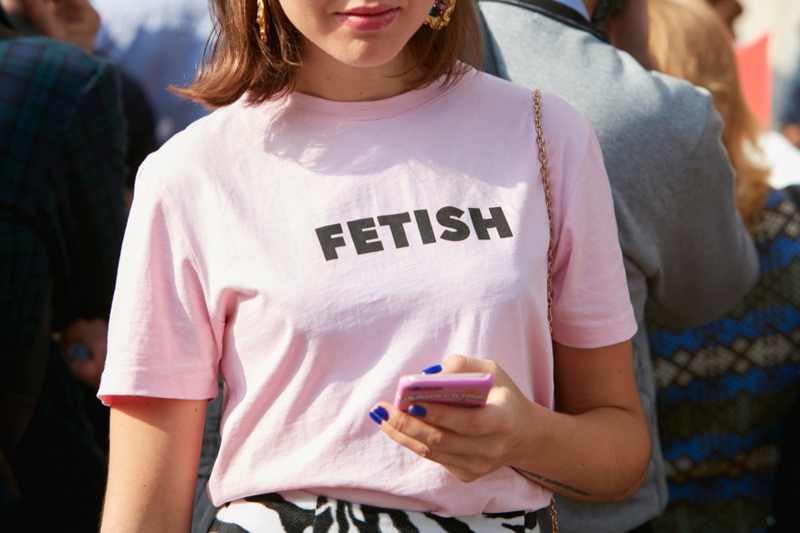 Pair your graphic tee with a particular style
Graphic tees are probably the most versatile apparel from which to construct unique outfits. Depending on the cut and style of the tee, you can make a variety of stellar outfits. Here are just a few ideas:
• Match your T-shirt with a striped or solid color long sleeve dress shirt worn over it like a jacket. Pair the style with a nice pair of jeans.
• Another idea is to wear a blazer instead of a dress shirt over your graphic tee. The added benefit of looking sleek and semi-professional all at once. This style also works well with any type of cardigan.
• Try pairing your graphic T-shirt with a striped skirt or a denim skirt.
• If all else fails, you can't go wrong with the standard graphic T and low-cut jeans style.
These are only a few of the many versatile opportunities for customizing an outfit that graphic tees provide. Grab a handful of your favorite graphic T-shirts from vibeclothingcompany.com and have fun experimenting with a variety of outfits and styles that can potentially take your fashion sense to the next level.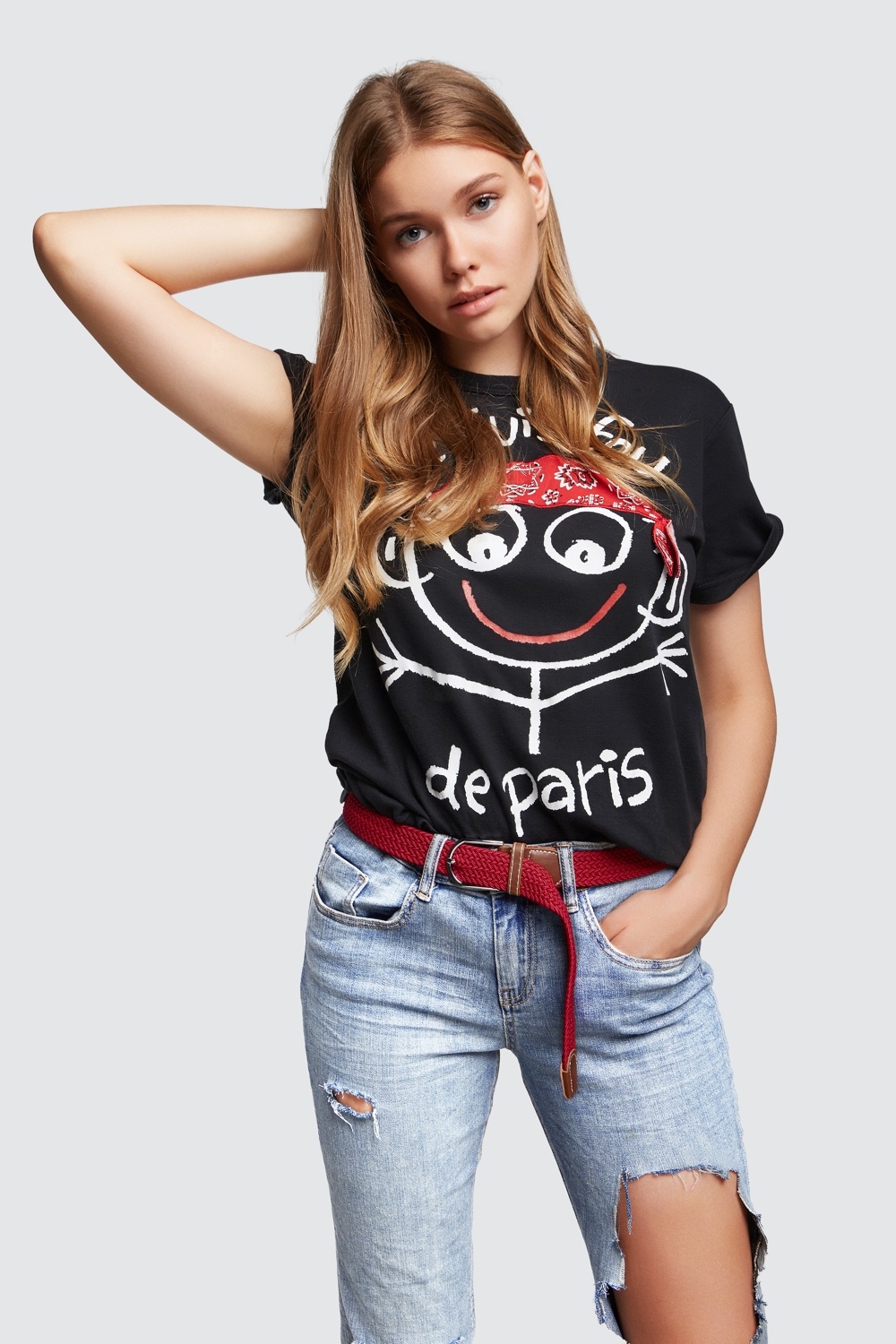 Create a new style all your own
 The right color, a great design, and a comfortable style are all key to standing out, but it's all in the way you accessorize. Adding matching jewelry like the perfect necklace or one of your favorite bracelets can really complement a graphic tee. Consider accessorizing your look with any of the following: 
• Matching gloves
• Purse
• Scarves
• Shoes
• Matching Socks
• Mis-matched Socks
• A beanie
• A ball cap
• A stylish hat
• A belt
• Suspenders
Regardless of your chosen accessories, a graphic shirt will never let you down as the base of a cool outfit. Graphic tees are so useful, the options are almost limitless. Hopefully these tips will inspire you to have fun building your new modern style with graphic t-shirts and impress everyone with a tasteful take on today's best fashions.