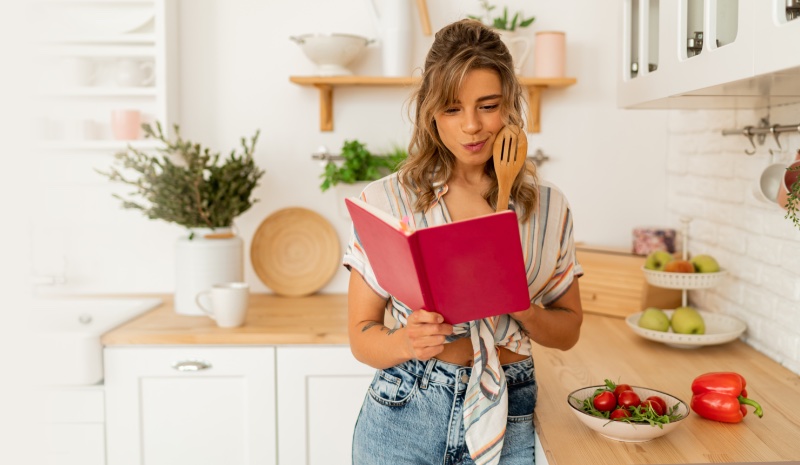 When we want to improve our eating habits, we try to maintain variety and balance on our plate as we try to incorporate vegetables into our diet to lose weight.
Vegetables are foods that can contribute a lot to our health. For this reason, the World Health Organization recommends consuming them regularly in our diet, regardless of whether we want to lose or maintain a healthy weight.
7 Best Vegetables for Weight Loss
Vegetables, in general, are great allies in weight loss and the complex art of healthy eating. These superfoods and their benefits will help you achieve your desired goal of losing weight and slimming down.
1. Leafy Greens
Leafy green vegetables like raw kale and spinach are excellent for losing weight. The basic components of spinach are water, insoluble fiber, and, above all, protein. It has a very low level of carbohydrates and low energy density, and its stems are rich in fiber.
It is best eaten raw or sautéed in olive oil; cooked in water can make it lose its properties. Other leafy greens like lettuce are good options too. Lettuce has less than 20 calories per serving; you can eat it in large quantities and still lose weight.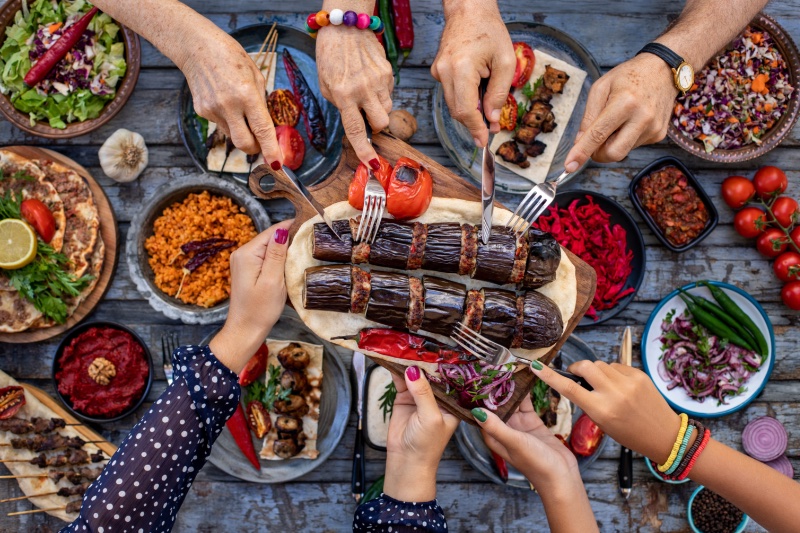 2. Eggplants
They are another of the best vegetables for weight loss. Why? Because not only is it part of low-calorie foods and its high water content, which allows the body to detoxify and accelerate the fat-burning process.
In addition, eggplants have a low glyceride index and provide few calories. You can consume them with vinaigrette or roast them in the oven to accompany a meal.
3. Summer Squash
Spaghetti squash can be a low-carb version of pasta. If you don't want to give up on pasta entirely, you can enjoy this delicious version which fits perfectly into a calorie deficit.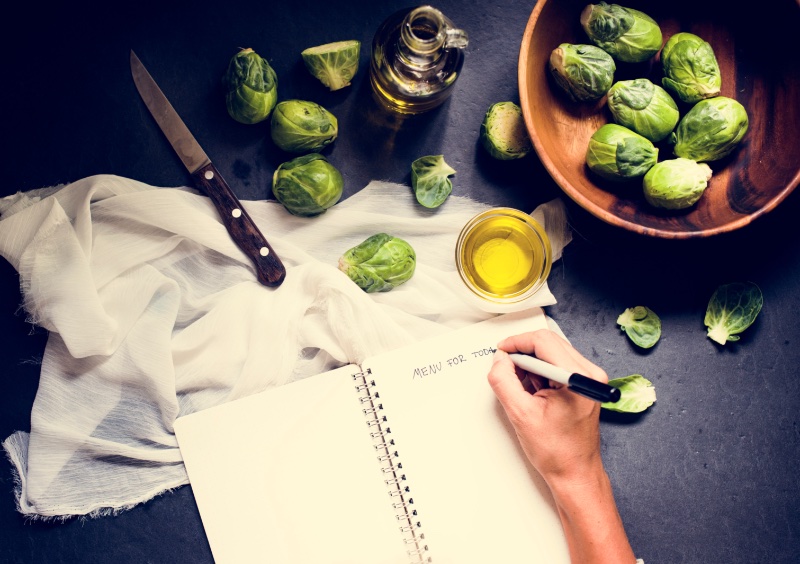 4. Cruciferous Vegetables
The cruciferous vegetables have medicinal properties that help protect our health from diseases. They are high in fiber content, omega 3, and have low net carbs. This type of vegetable belongs to cabbage, broccoli, cauliflower, red cabbage, Brussels sprouts, radish, turnip, and arugula.
Nutritionists from Healthcanal say that this group has many benefits. For example, in addition to iron, turnip contains 39 mg of calcium per cup. It is, therefore, the richest vegetable in this mineral.
All vegetables of the cabbage family (Brussels sprouts, broccoli, cauliflower, and red cabbage) prevent degenerative diseases, stimulate the immune system, and contain sulfur, a powerful antioxidant. You can also eat them to get more vitamin c. You can stir-fry them for better flavor!
5. Zucchini
This vegetable is very low in calories and very rich in water. The best is that zucchini has the property of adopting the flavor of the herbs and spices you cook, so it can taste what you want it to taste like.
Zucchini is also filling and as high in fiber as broccoli. To get all the vitamins and nutrients that zucchini can provide to the body, it needs to be cooked in its skin and steamed.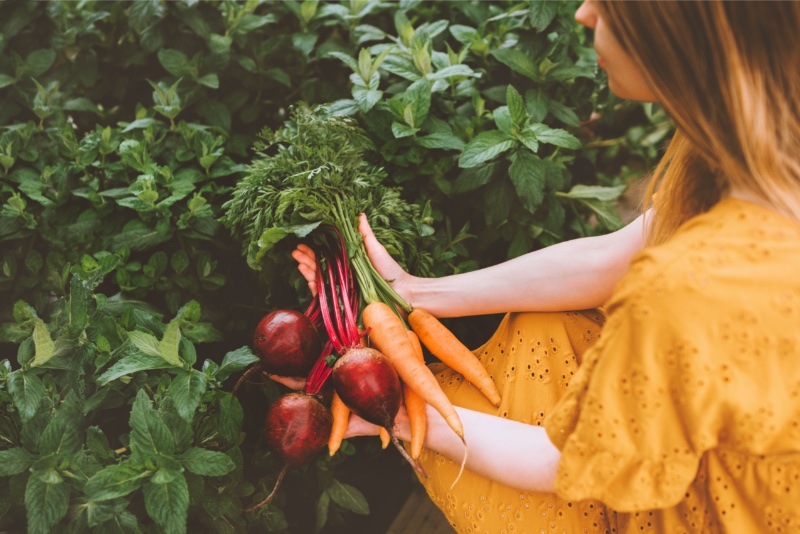 6. Raw Carrots
This is one of the best healthy foods you can have. This delicious orange root vegetable, incredibly if raw, helps you reduce belly fat, as carrots accelerate metabolism. Eating raw carrots produces a thermogenic effect of food (TEF), defined as the rate of calories a food causes the body to burn as you digest it.
On the other hand, this vegetable protects your eyesight and teeth and effectively improves intestinal problems, undo kidney stones, and prevents fluid retention. Carrots also strengthen your nails and hair and provide energy to your brain. Its sweet, mild flavor is perfect to combine with low-fat yogurt, lemon, and salt.
7. Negative Calorie Vegetables
These vegetables are so called because their calorie content is so low that they are considered zero. Fortunately, many vegetables provide negative calories, including celery, cabbage, green beans, radish, cauliflower, and tomato. Be sure to include them in your diet.
Vegetables to Limit When You're on a Weight Loss Diet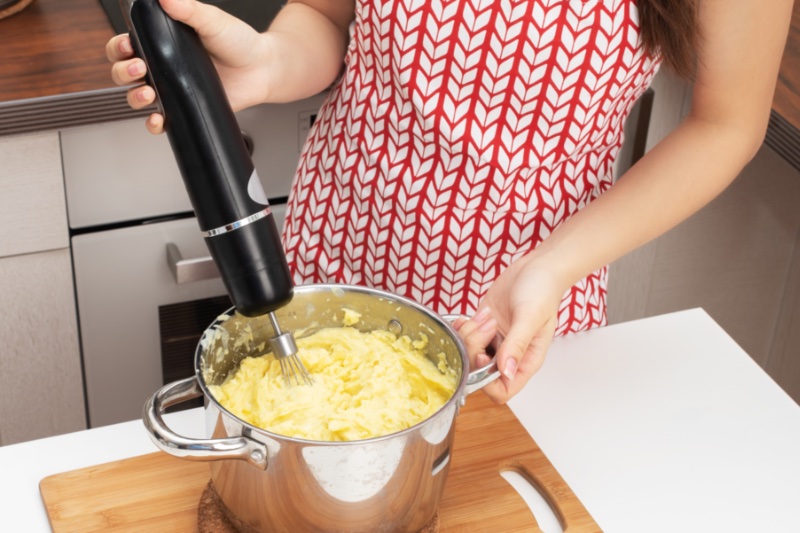 Mashed Potatoes
Potatoes are not a bad vegetable, but because of their high level of carbohydrates, they have many more calories than the vegetables mentioned above. Not to mention that if you eat them mashed, you end up eating even more without knowing it. The same goes for sweet potatoes, starchy vegetables, and some root vegetables.
Sweetcorn
Although it has many benefits, as it has a lot of vitamin B and phytochemicals that benefit eye health, it belongs to the branch of starchy vegetables, which have a high glycemic index, causing sugar spikes and thus, cravings and a tendency for overeating.
Avocado
You must be careful with the amount of avocado consumed because although it is very good for your health, it is calorically dense. After all, it is a source of vegetable fat. Fats contain nine calories per gram, much more than protein and carbs, with four calories per gram.
Conclusion
If you are looking for a type of food that can help you lose weight and keep it off, it's vegetables. Moreover, if any food can be called a "superfood," it is vegetables and fruits since it has been proven that increasing their consumption directly benefits health.
Frequently Asked Questions
1. How can veggies help with weight loss?
Because of their high fiber content, they provide more satiety, so you eat fewer calories during the day, thus, promoting weight loss and body fat loss.
2. What do healthy weight loss foods have in common?
These whole foods provide essential nutrients, aid metabolic health, regulate blood sugar levels, prevent heart disease and other diseases, and are all good for overall health.