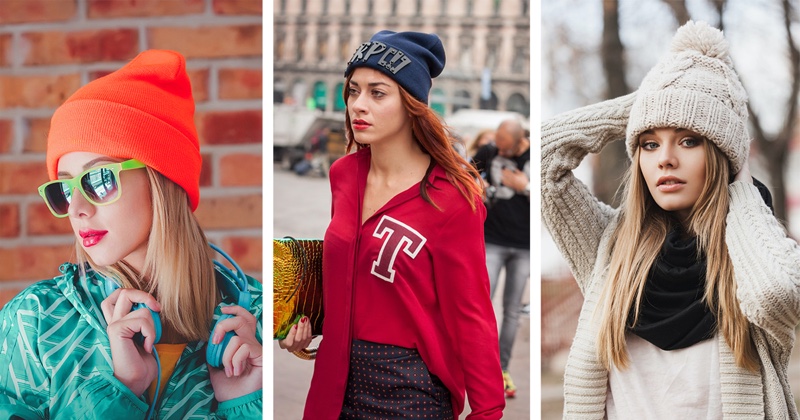 Dive into the world of beanies, the winter accessory that's more than just a cozy head-hugger. Finding out how to wear a beanie can be challenging for some. After all, beanies are the chameleons of fashion, morphing to fit your unique style. Whether you're after a laid-back vibe with a slouchy beanie or aiming for sleek sophistication with a fitted fisherman style, the options are limitless.
As temperatures drop, the fashion-savvy across the globe make a statement. The beanie, a timeless type of hat, graces both high-fashion runways and bustling city streets. Celebrities and influencers alike don this versatile accessory, showcasing its ability to add flair to any ensemble.
In our guide, we'll navigate the art of beanie-wearing. From casual to sporty to elegant, our tips will arm you with the know-how to wear a beanie like a pro, turning heads no matter the occasion.
How to Wear a Beanie
Cuff It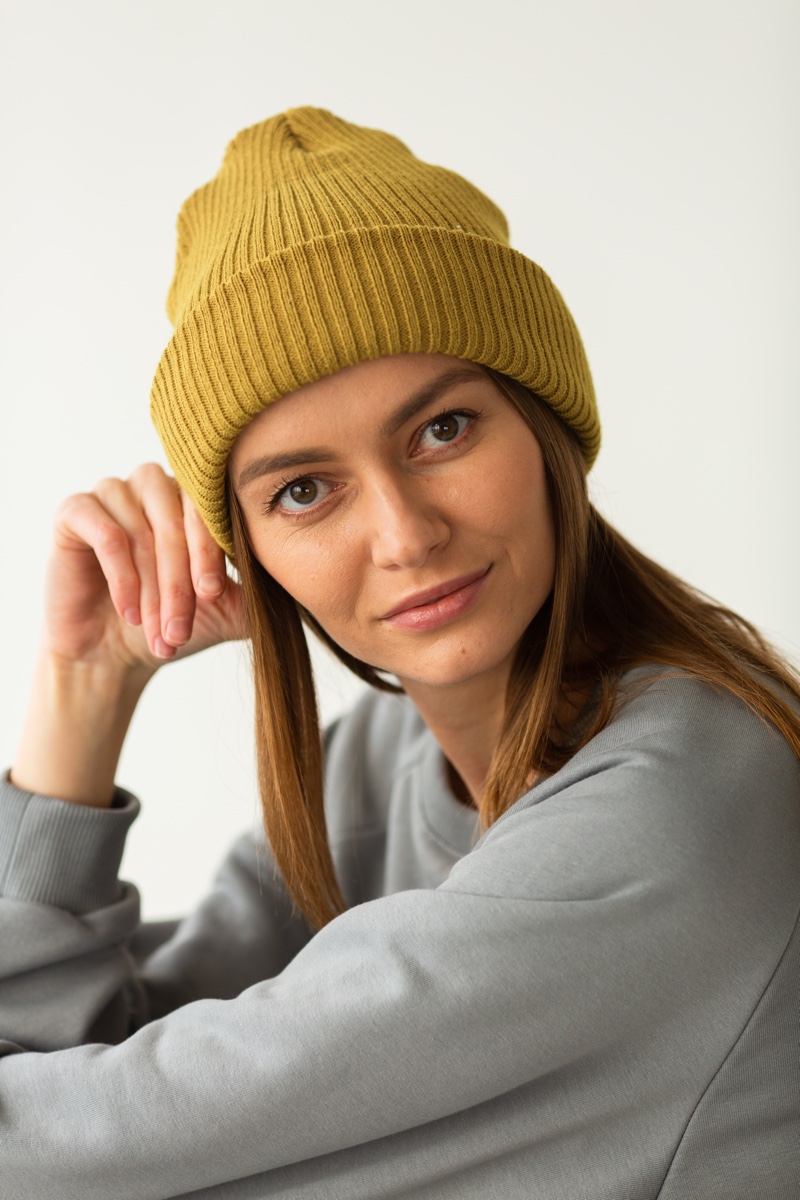 The classic cuff is the quintessential beanie style, offering both warmth and a dash of timeless appeal. Simply roll up the bottom edge for a snug fit around your head. This traditional look is versatile, pairing seamlessly with anything from winter coats to casual sweaters, making it a go-to for any occasion.
Slouchy Cool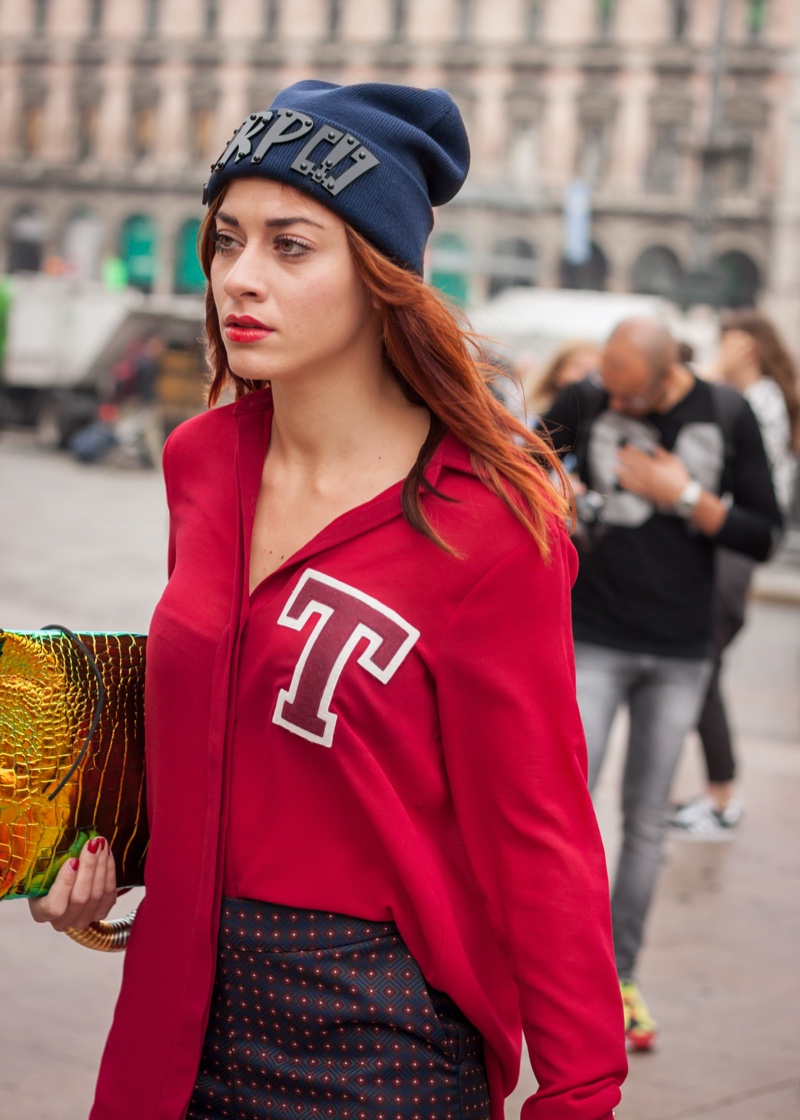 Wearing a slouchy beanie is the epitome of effortless hipster chic. Just slide one from brands like Carhartt over your head and let it rest casually on the back. The key is to allow the extra fabric to bunch up naturally, creating that signature slouch. This laid-back style exudes a relaxed vibe, making it a perfect match for weekend outings or your skater girl outings.
Full Coverage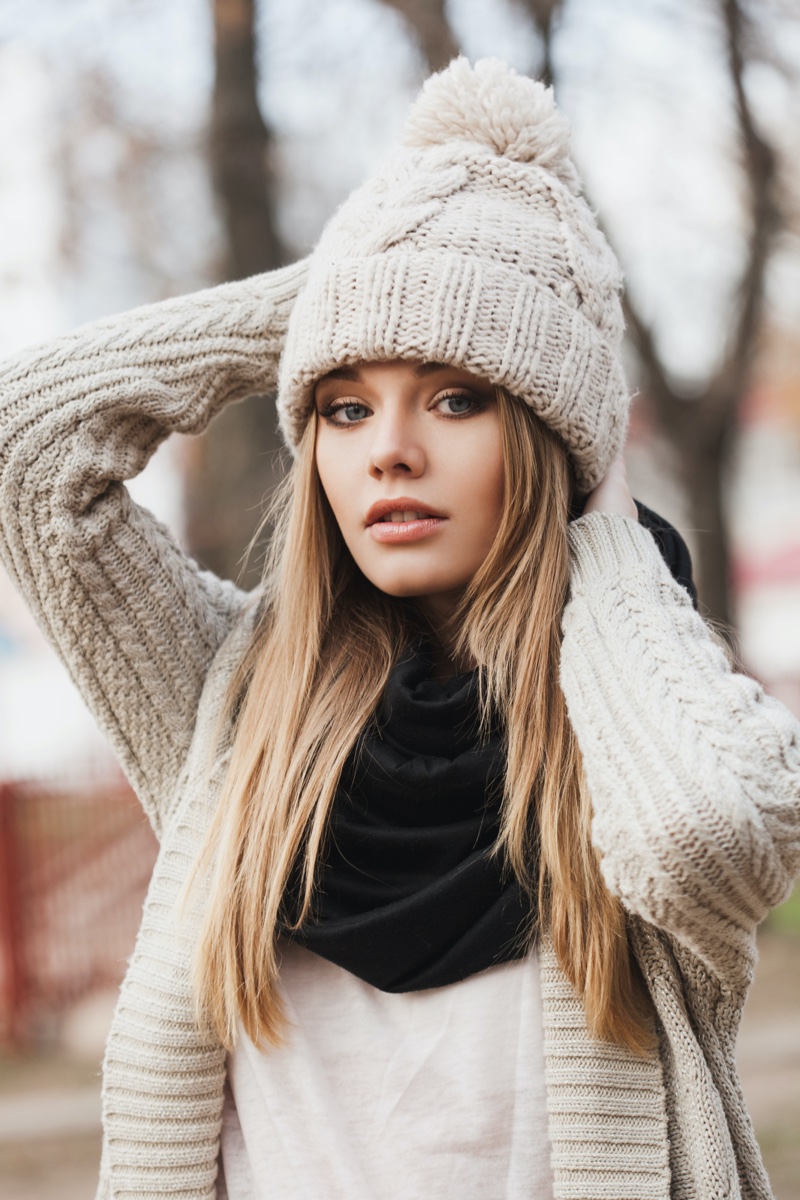 For those braving the chill, the full coverage style is your fortress against the cold. Pull the beanie down, so it covers your ears and reaches nearly to your eyebrows. This is about more than warm.
It's a bold style statement that says you're not compromising comfort for fashion. Ideal for frigid days, this look offers the ultimate in coziness while still keeping you in the fashion game.
Playful Pom Pom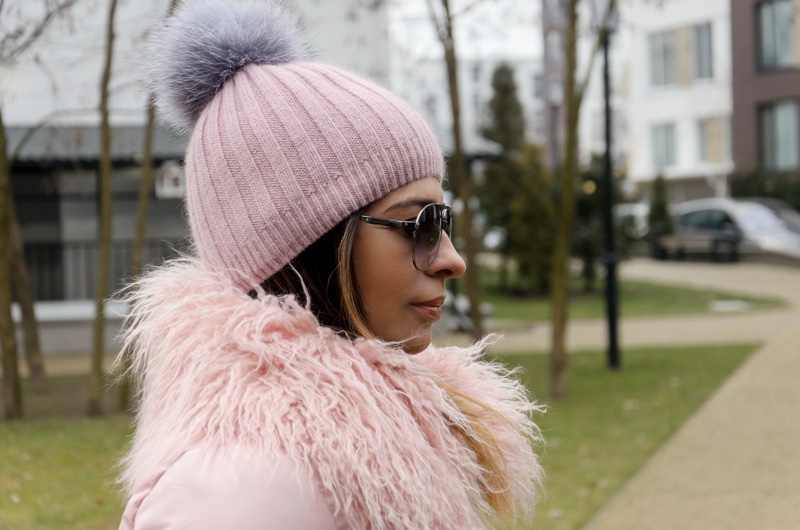 Slipping on a pom-pom beanie is like adding a cherry on top of your fashion sundae. Position the pom-pom so it sits atop your head, leaning just a bit toward the front. This playful accessory is a chameleon, blending effortlessly with various styles.
Go edgy with a parka, ripped jeans, and combat boots, or embrace femininity by pairing it with a sweater dress, tights, and chic ankle boots.
Tight & Fitted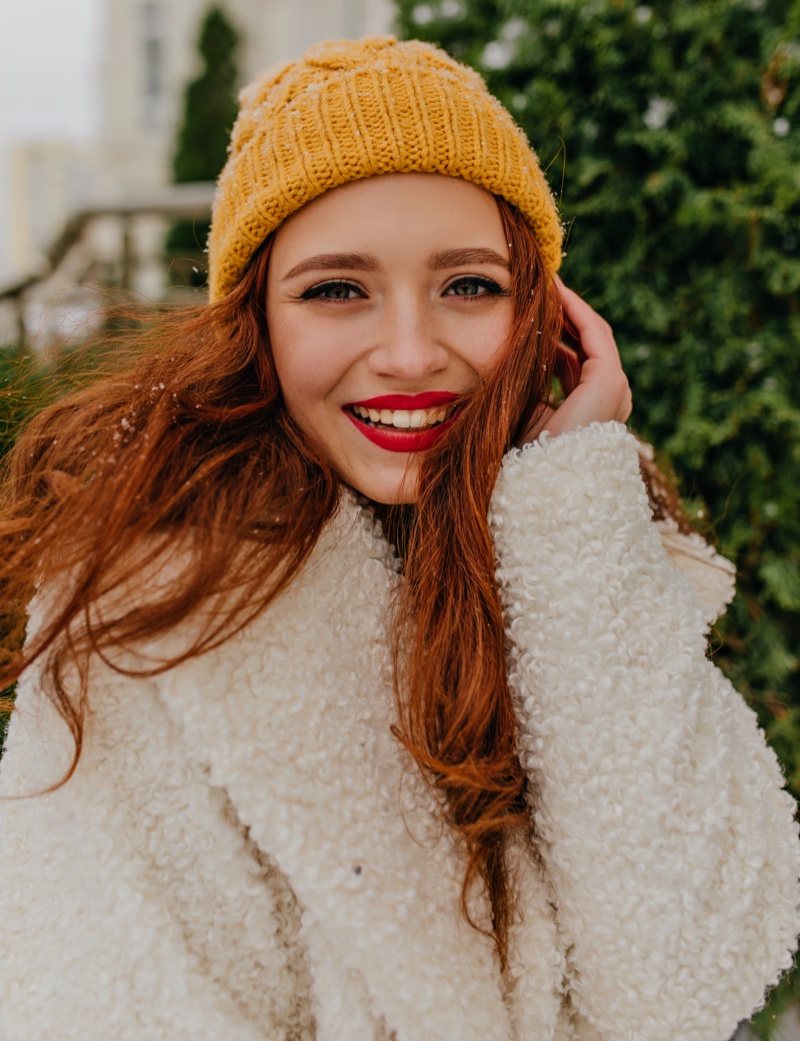 Pull the beanie down snugly over your head to nail this look, ensuring it sits just above the ears. The snug fit is crucial here, offering a polished finish that can upgrade even casual looks. It's the perfect blend of comfort and class, making you a walking fashion statement.
With Bangs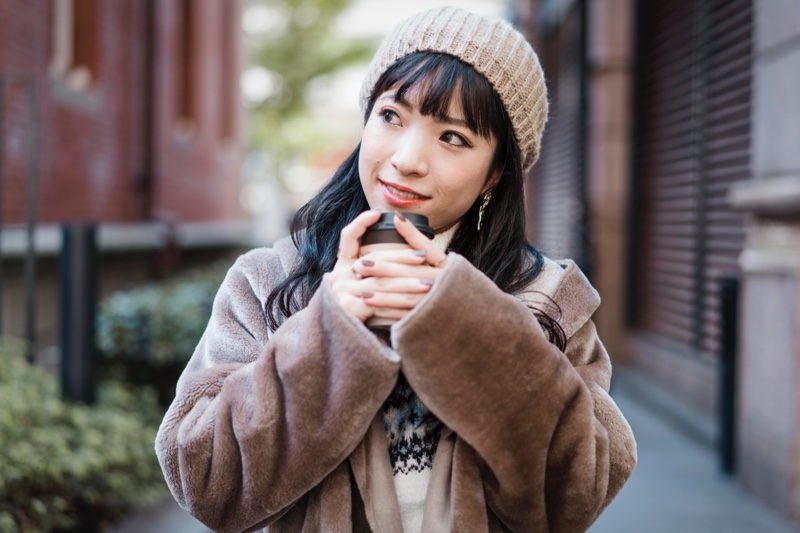 First, let your bangs breathe; don't tuck them under the beanie. Position the beanie just behind your bangs, allowing them to frame your face naturally. If you have side-swept bangs, let them flow freely for a relaxed, chic look.
For straight-across fringe, ensure they're not pushed down by the beanie, maintaining their shape for a polished appearance. It's easy to keep your hairstyle intact with these tips.
High Top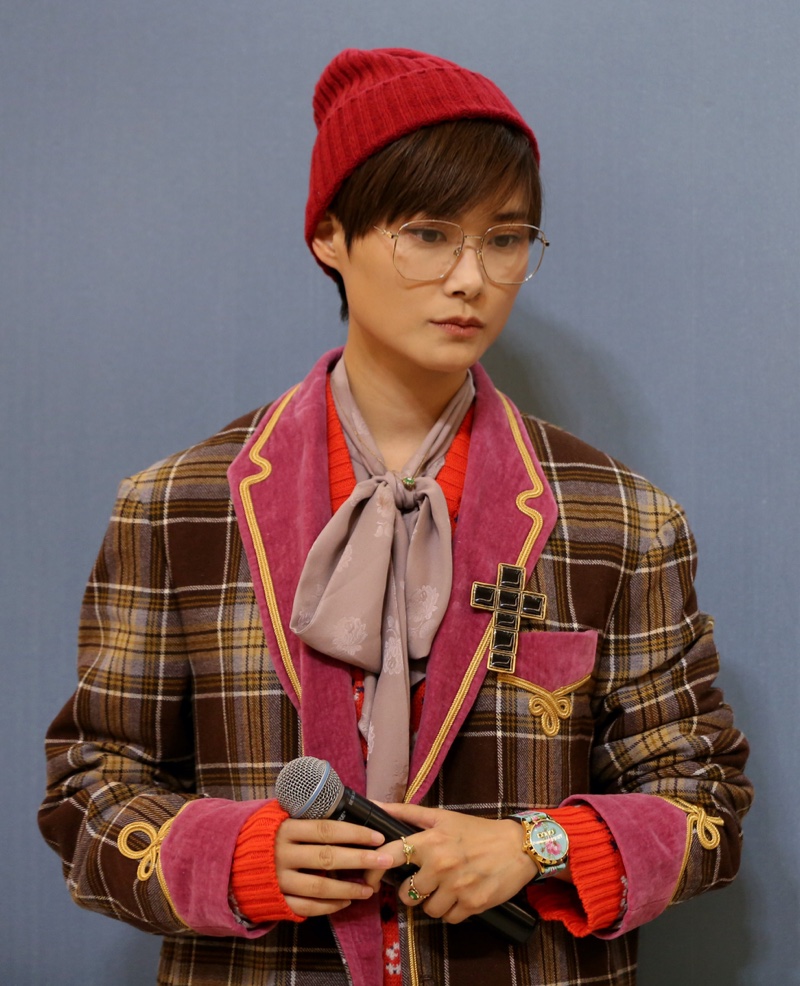 This style is for those who want to showcase their locks while staying cozy. Place the beanie higher on your head, allowing a peek of your hair at the bottom.
This look offers a breezy, carefree vibe, making it perfect for those who want to balance warmth and fashion. It's a subtle yet impactful way to make your beanie–and you–the star of the show.
With Long Hair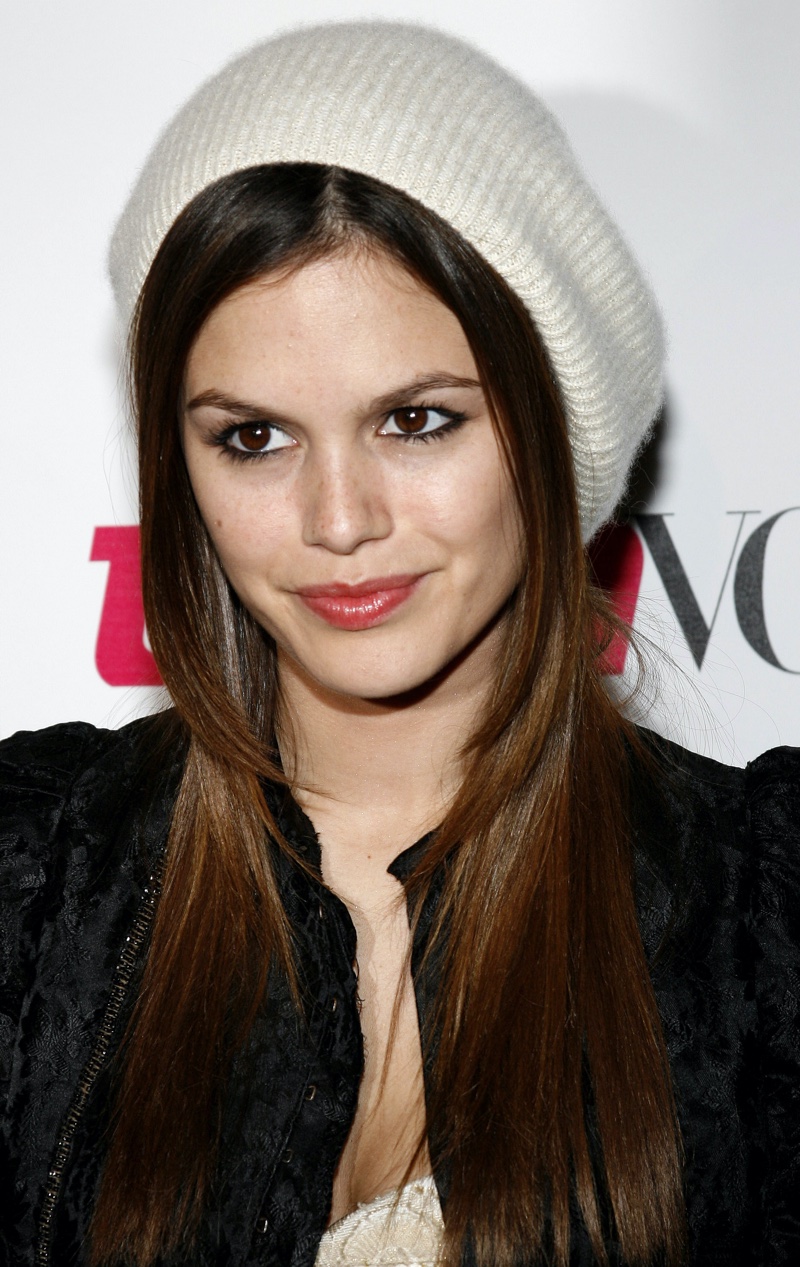 Wearing a beanie with long hair is a balancing act of aesthetics with comfort. Let your locks flow freely, either framing your face or cascading down your back. Position the beanie just above your ears, allowing your hair to spill out from underneath naturally. This allows you to look cozy and chic in cold weather.
Adding Color to Your Beanie Selection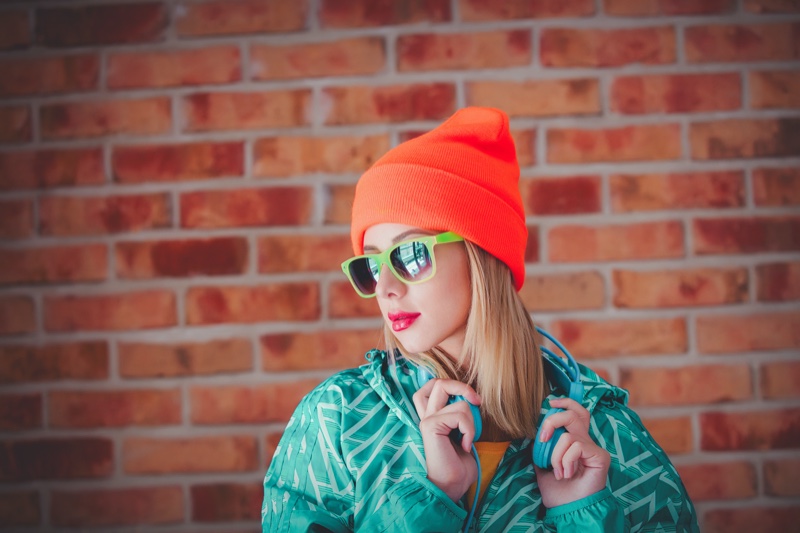 The right beanie color can be a game-changer, adding a unique twist to your ensemble and enhancing your overall vibe. Here's the lowdown on why color choice is a pivotal part of your stylish beanie strategy:
The hue of your beanie can either harmonize with your clothing or create a jarring contrast. It's a tool in your fashion arsenal that can make you either blend in or stand out. Choose wisely, and you'll elevate your style to new heights.
Skin Tone & Color Coordination
Fair skin: Warm shades like red, orange, and brown will revitalize your complexion.
Medium skin: Jewel tones-think emerald, sapphire, and deep purples-will bring out your natural radiance.
Olive skin: Earthy colors like olive green, mustard yellow, and burnt orange are your best friends.
Dark skin: Go bold with striking colors like cobalt blue, fuchsia, and vibrant reds to create a dramatic contrast.
Trending Colors to Consider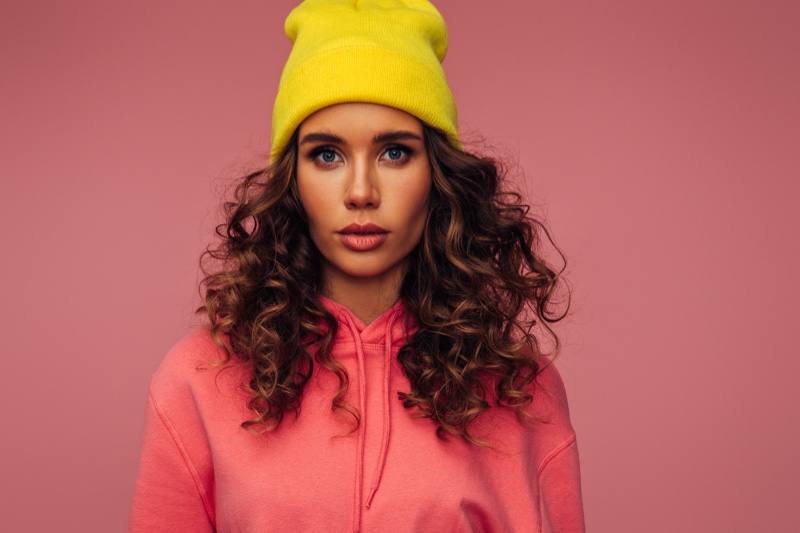 While black and gray are timeless classics, don't overlook these trendy options:
Pastels: Soft pinks, baby blues, and mint greens offer a dash of elegance.
Neon: Make a splash with electric hues like neon yellow or green.
Earthy: Rust, mustard, and olive are the new chic, adding warmth to your winter look.
Patterns: Stripes, polka dots, or animal prints can inject some playful energy into your style.
Achieving a Casual & Warm Look with a Beanie & Jacket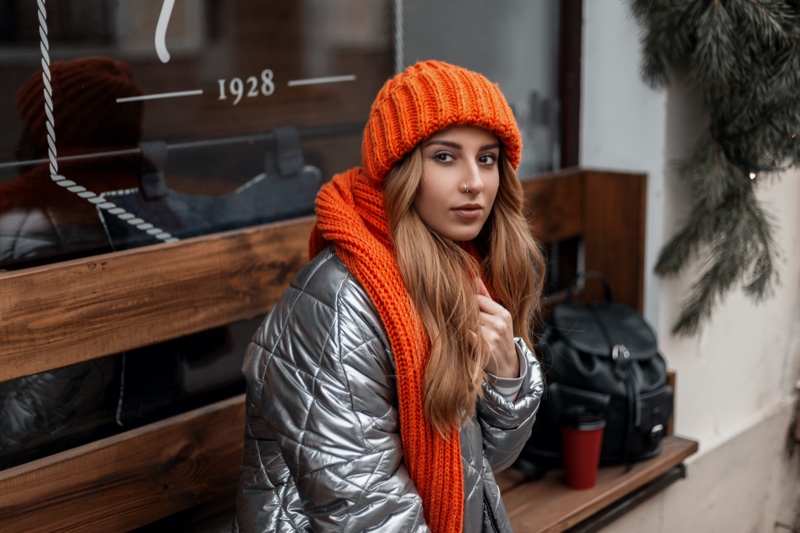 Winter's chill calls for warmth, but that doesn't mean style takes a backseat. A beanie paired with the right jacket is your ticket to both comfort and fashion, making you a walking statement piece.
Layering is your secret weapon against the cold. It's like building a fortress of warmth around you, one layer at a time. A beanie and jacket combo is the cherry on top, adding that extra layer of cozy.
How to Pair One with Different Jacket Styles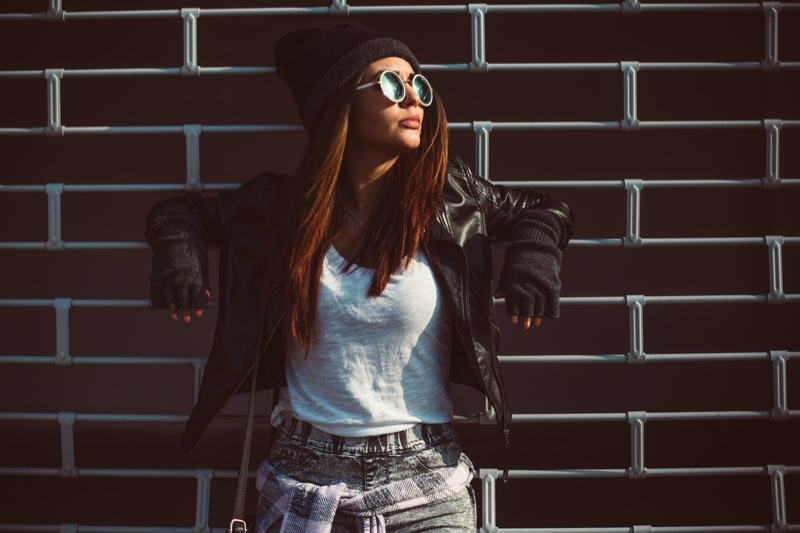 Your personal style isn't a one-size-fits-all, and your beanie-jacket pairing shouldn't be either. Here's your guide:
Bomber Jacket: A black beanie and a bomber jacket are a match made in casual-cool heaven.
Parka: Opt for a chunky knit beanie in earthy tones like gray or brown and pair it with a parka coat or jacket for a rugged, outdoorsy vibe.
Leather Jacket: For an edgier look, a contrasting beanie color can make your leather jacket pop.
Denim Jacket: Go laid-back with a denim jacket and a beanie in a lively hue like burgundy or mustard, adding a dash of personality to your look.
Styling Tips to Create a Cozy and Fashionable Outfit Combination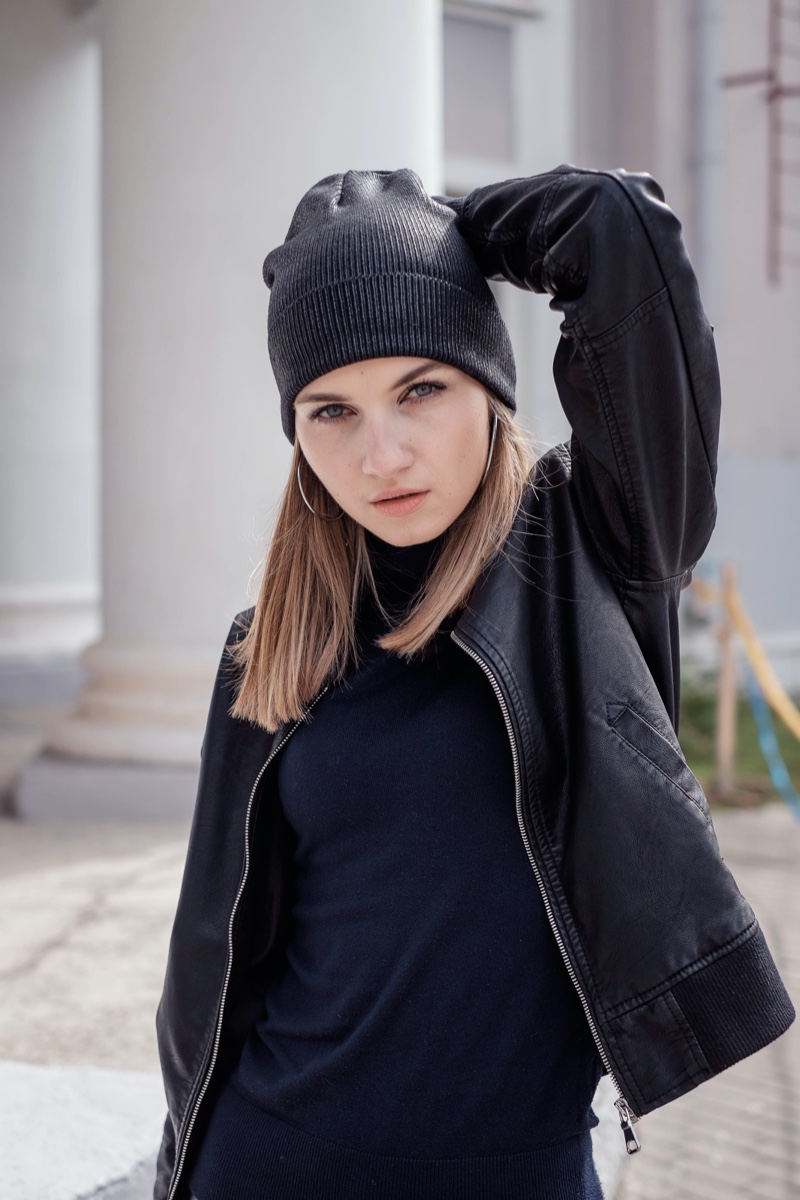 Here's how to elevate your beanie-jacket game:
Color Coordination: Choose a beanie that either complements or boldly contrasts with your outfit.
Texture and Pattern: A textured or patterned beanie adds a layer of visual interest, especially when paired with a matching scarf.
Play with Proportions: A slouchy beanie with a fitted jacket or vice versa can create a striking balance.
Material Choices: Don't shy away from experimenting with luxe materials like cashmere or wool for both your beanie and jacket.
Armed with these tips, you're set to create a winter ensemble that's both cozy and fashion-forward, making you the style icon of the season.
The Beanie Wrap-Up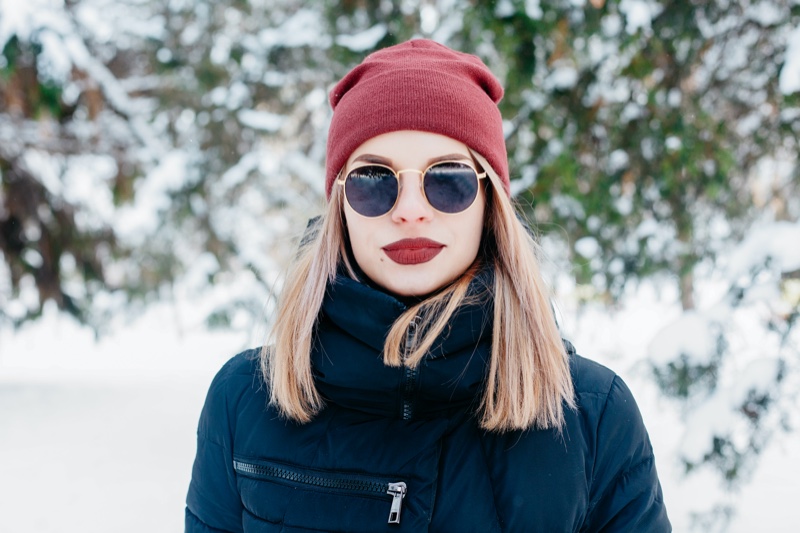 In learning how to wear a beanie, you're rocking winter fashion and also making a statement about your unique style. From the snug classic cuff to the whimsical pom-pom, the choices are as varied as they are exciting.
Consider color, fabric, and the ideal jacket to pair with, and you've got a personalized winter outfit that's all you. So don't just see your beanie as another winter necessity. Let it serve as an extension of your personality, a subtle yet powerful way to express your individuality in the fashion landscape.