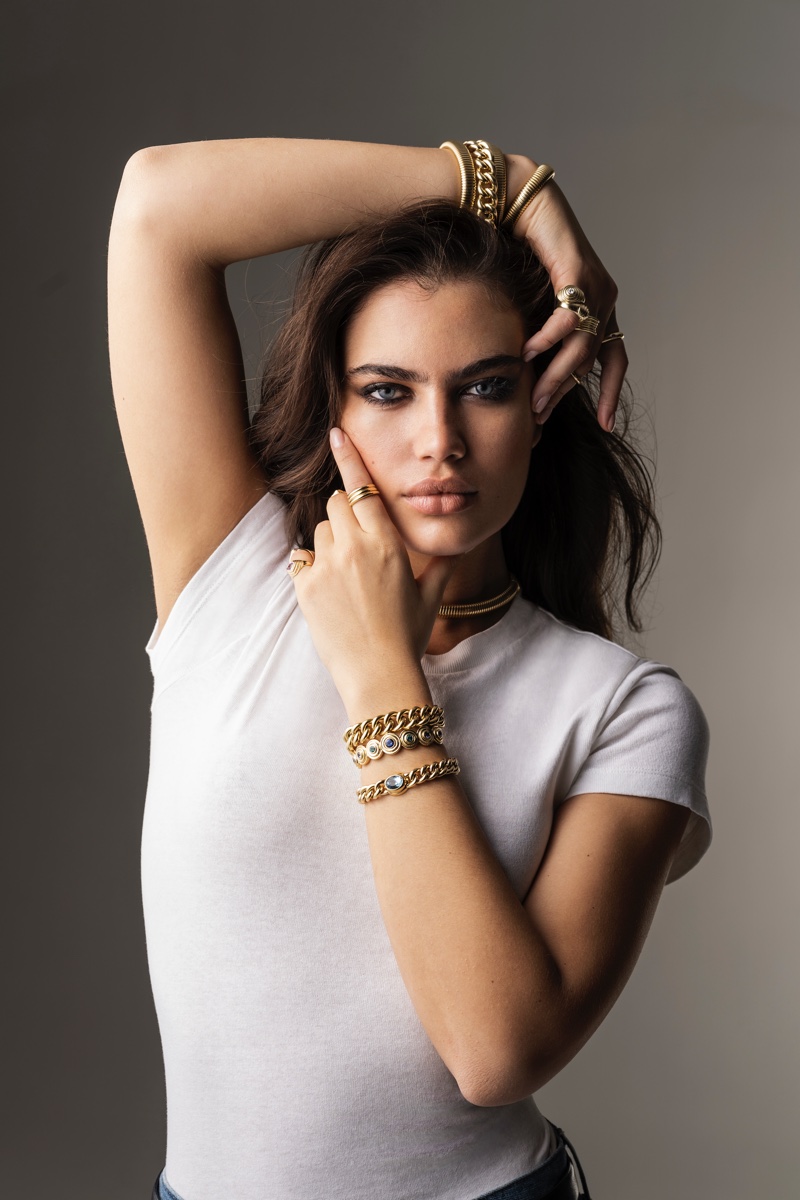 Fine jewelry and hair accessories designer Deborah Pagani has launched a dazzling new campaign for 2023 that will turn heads. The campaign, captured by the legendary fashion photographer Gilles Bensimon, stars the striking Alana Felisberto, who skillfully showcases the brand's new collection.
Deborah Pagani 2023 Jewelry Campaign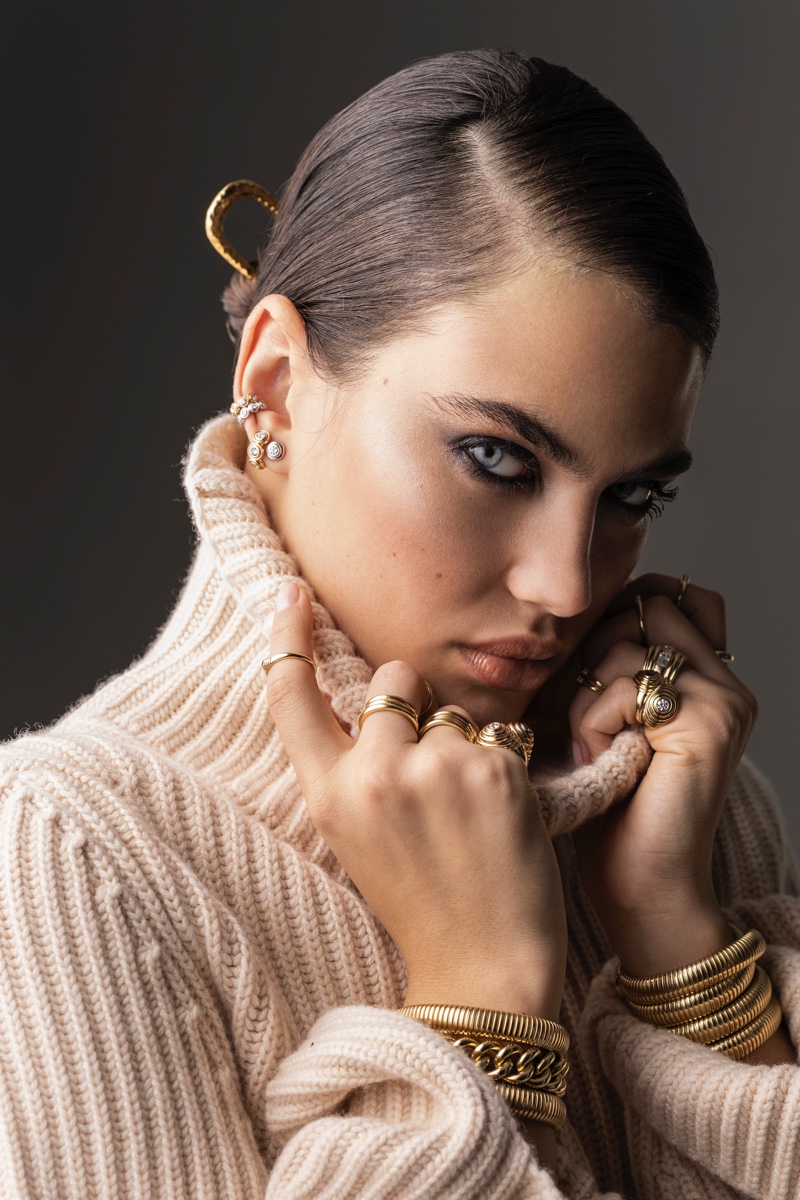 Deborah Pagani is known for her divine DP Pins, which have gone viral on social media, and this campaign doesn't disappoint. Alana Felisberto is adorned in these popular pins as well as limited-edition jewelry that brings a touch of excess to the clean lines of '90s minimalism. The result is a breathtaking combination of nostalgia and modern sophistication.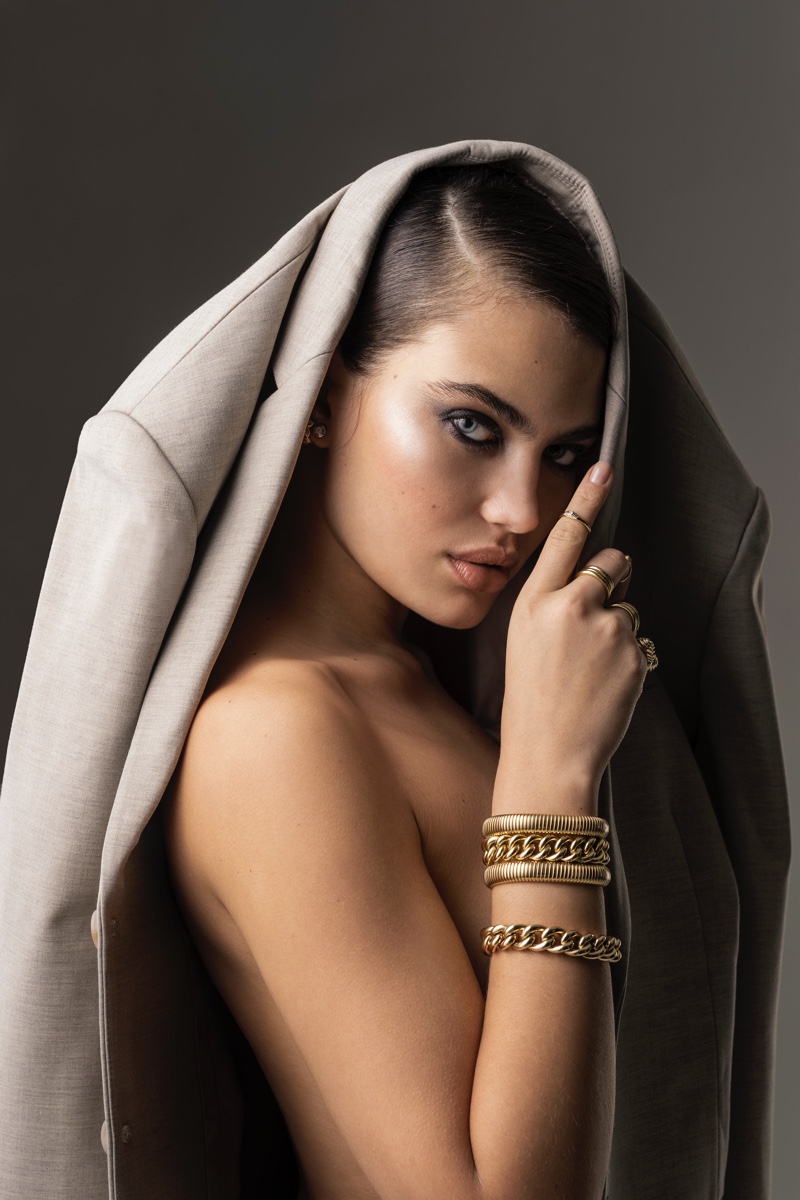 The looks are flawlessly curated with Kate Davidson Hudson at the helm of creative direction and styling. Paired with sweaters, white t-shirts, and button-up shirts, the glittering accessories truly shine. Alana's hair, styled by the talented Luca Blandi, features a sleek updo that perfectly complements the fabulous hair accessories.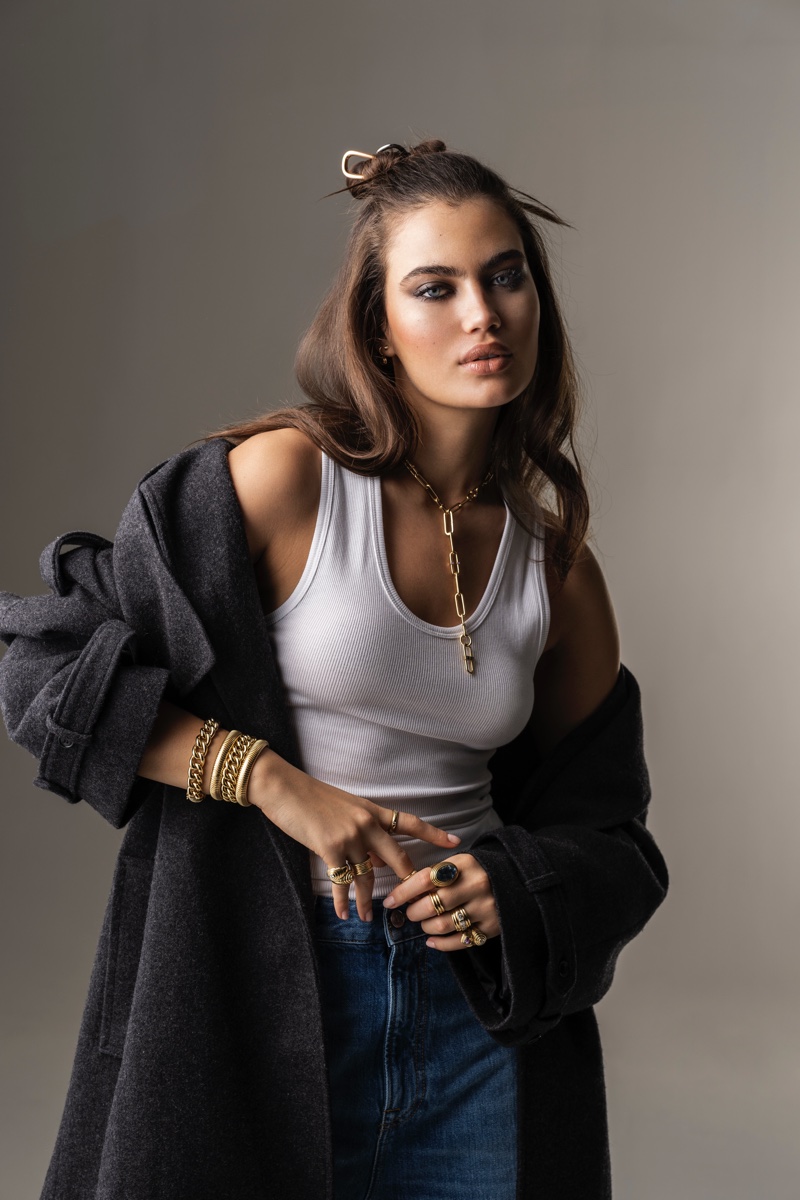 Jeanine Lobell's expert makeup application brings a sultry touch to the campaign with smokey eyeshadow that adds depth and allure to Alana's full brows. Luisa Soto's production brings everything together seamlessly, highlighting the beauty of the model and the luxurious accessories. For more jewelry news, check out Messika's latest ads.