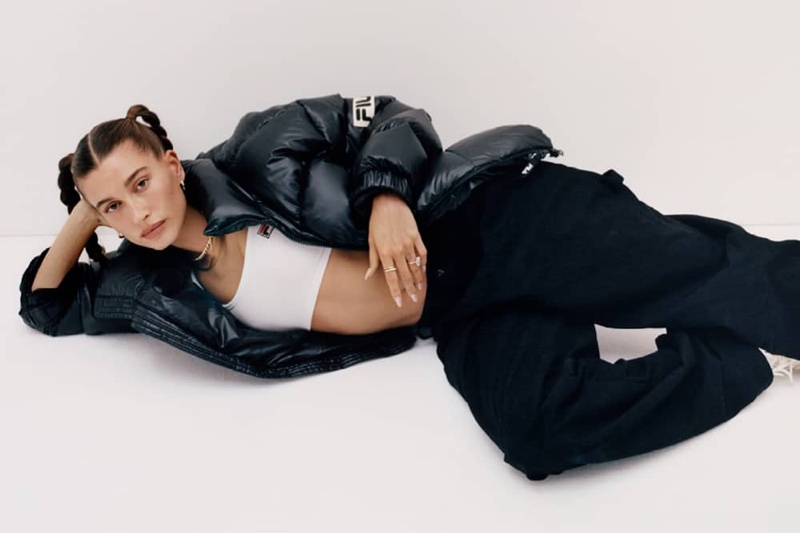 Supermodel Hailey Bieber is featured in the most recent global campaign for FILA, the athletic apparel brand. The stunning blonde wears sweatshirts, t-shirts, sweaters, jackets, and hats to create a casual and chic look. She posed for a series of photographs that Renell Medrano took, and Hailey styled the shoot herself.
FILA Global 2022 Campaign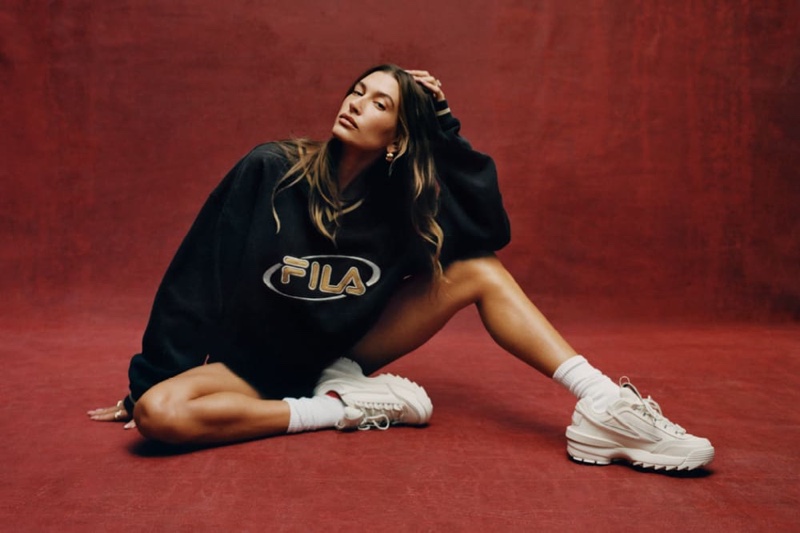 In addition, Hailey Bieber can be seen wearing chunky silhouetted FILA sneakers, which are reminiscent of 1990s fashion. The American beauty can be seen in one photograph donning a puffer jacket over a white tank top and oversized pants.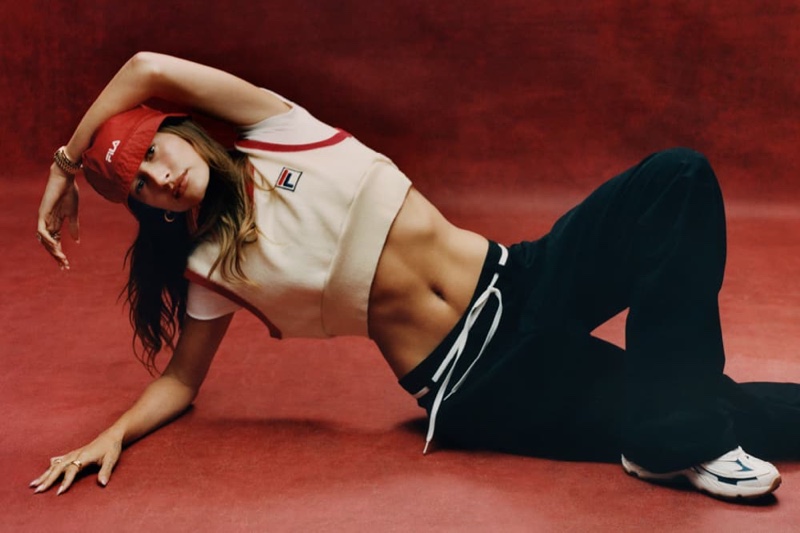 "My style is ever-evolving and FILA's designs are timeless and the perfect complement to my everyday wardrobe," Hailey states. "I'm grateful for the opportunity to work closely with the brand to pull these iconic pieces and present them in a way that feels like a true reflection of my personal style."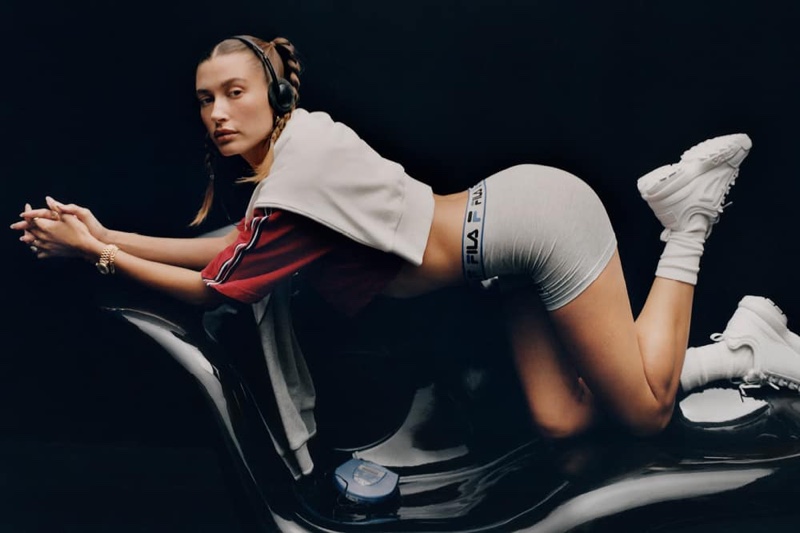 In another photograph, she shows off her toned abs while wearing a red bucket hat, light-colored vest, and dark trousers. Hailey Bieber wears her hair in pigtails while rocking grey shorts and earphones in a different picture. WARDROBE.NYC also teamed up with Hailey on a recent capsule collection.