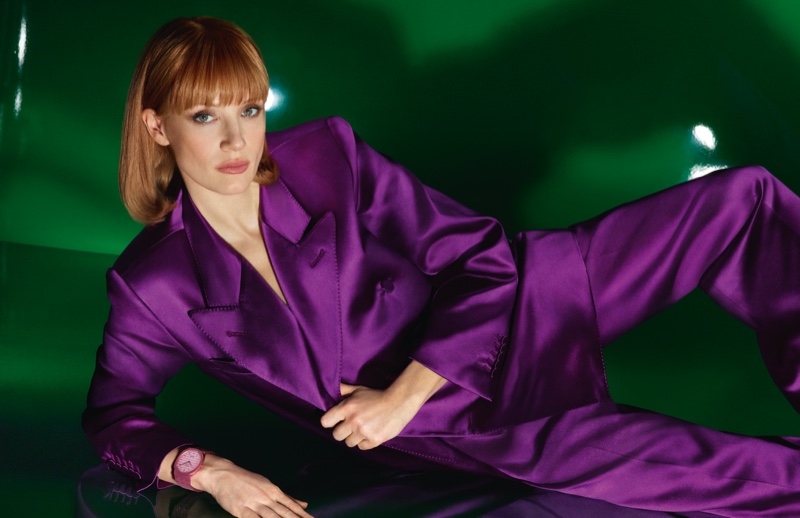 Following her turn as the brand ambassador for Gucci jewelry, the Italian company has again enlisted Jessica Chastain for the Gucci 25H watch campaign. The actress poses against colorful backdrops in jewel-tone fashions while being photographed by Mert & Marcus.
Gucci 25H Watch 2022 Campaign
Retro visuals inspired the images and film. Jessica Chastain is seen donning a purple pantsuit and a pink watch while lounging in front of a green background in one photograph. The redhead looks stunning in a second photograph, which features her wearing an emerald green gown and a blue watch.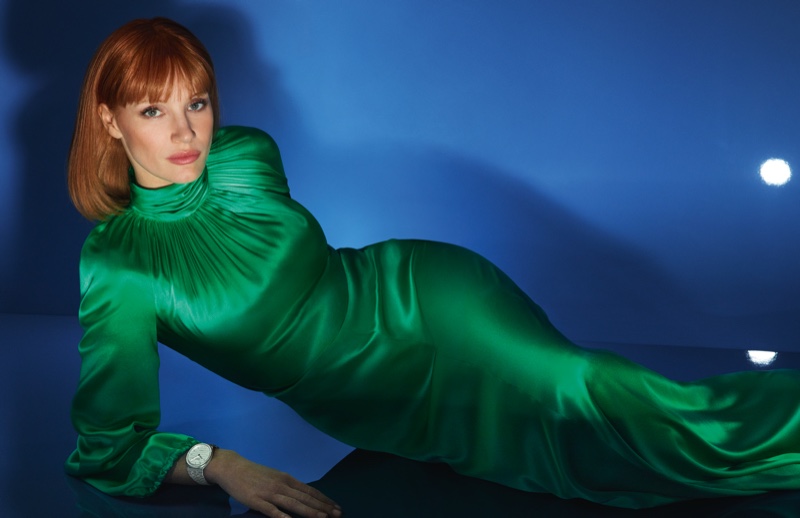 From the sharp lines and integrated bracelet, crown and bezel to subtle details like the contrasting finishes, the GUCCI 25H is a milestone in Gucci's 50-year watchmaking journey.

Gucci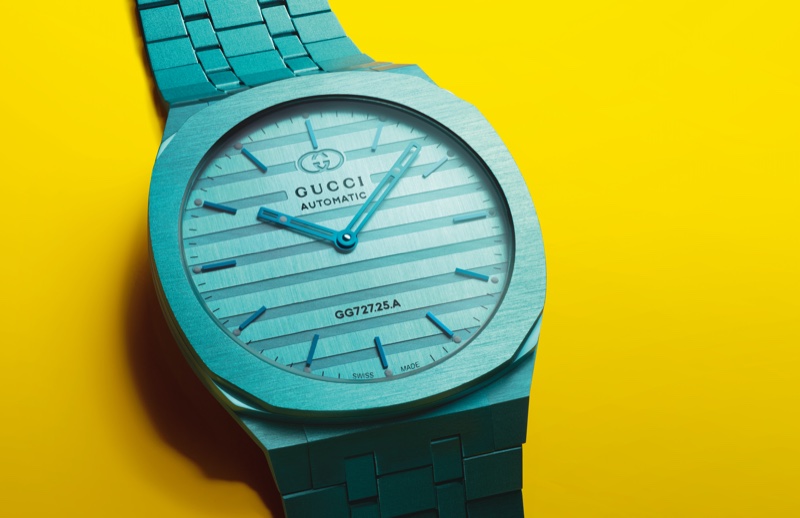 Alessandro Michele is the creative director of Gucci, also envisioning the advertisements. Ezra Petronio is in charge of art direction for the shoot, and Mary Greenwell works on Jessica Chastain's makeup. The Gucci 25H takes its design cues from architecture and features angular lines and contrasting finishes throughout. The watch is available in a 40mm steel and diamonds model or monochromatic aluminum.