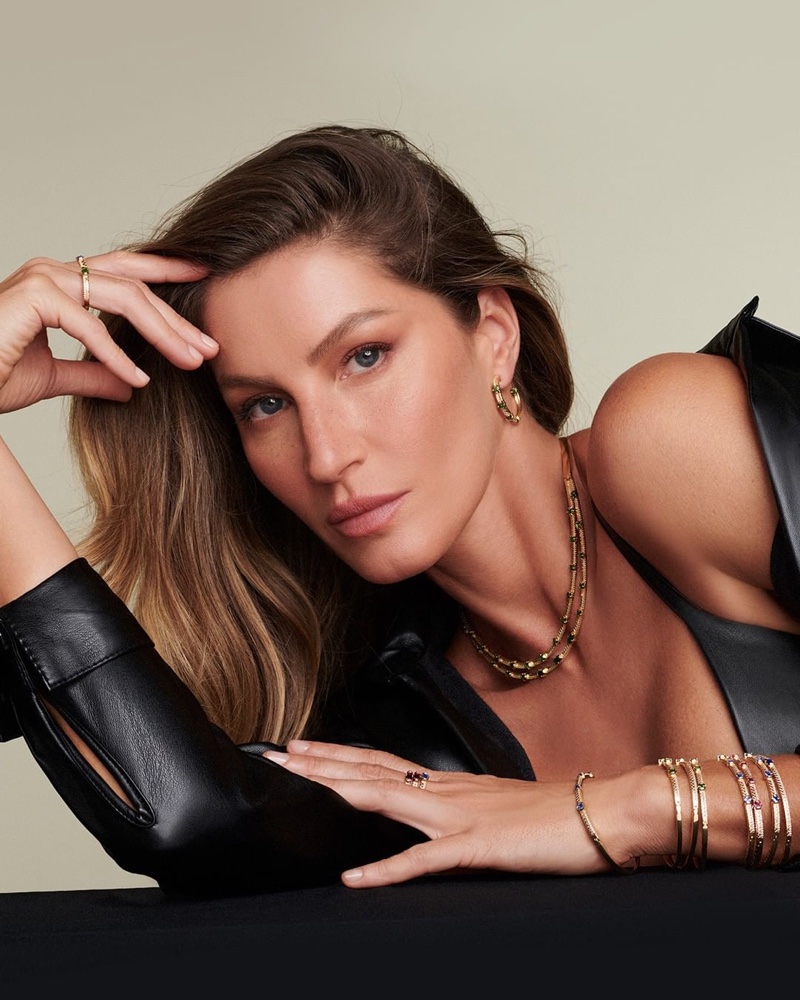 Brazilian jewelry brand Vivara celebrates its 60th anniversary with a new campaign starring Gisele Bundchen. Nicole Heiniger was the photographer for these stunning portraits of the supermodel. In the images taken in the studio, the blonde is seen donning a leather design and stacked layers of jewelry.
Vivara 60th Anniversary Campaign
Gisele Bundchen adorns her body with jewelry made of yellow gold featuring diamonds, pink tourmaline, and tanzanite stones. Renta Correa, a fashion stylist, pairs the glittering jewelry with all-black ensembles. When it comes to her glam, Henrique Martins is in charge of her impeccable makeup and wavy hairstyle.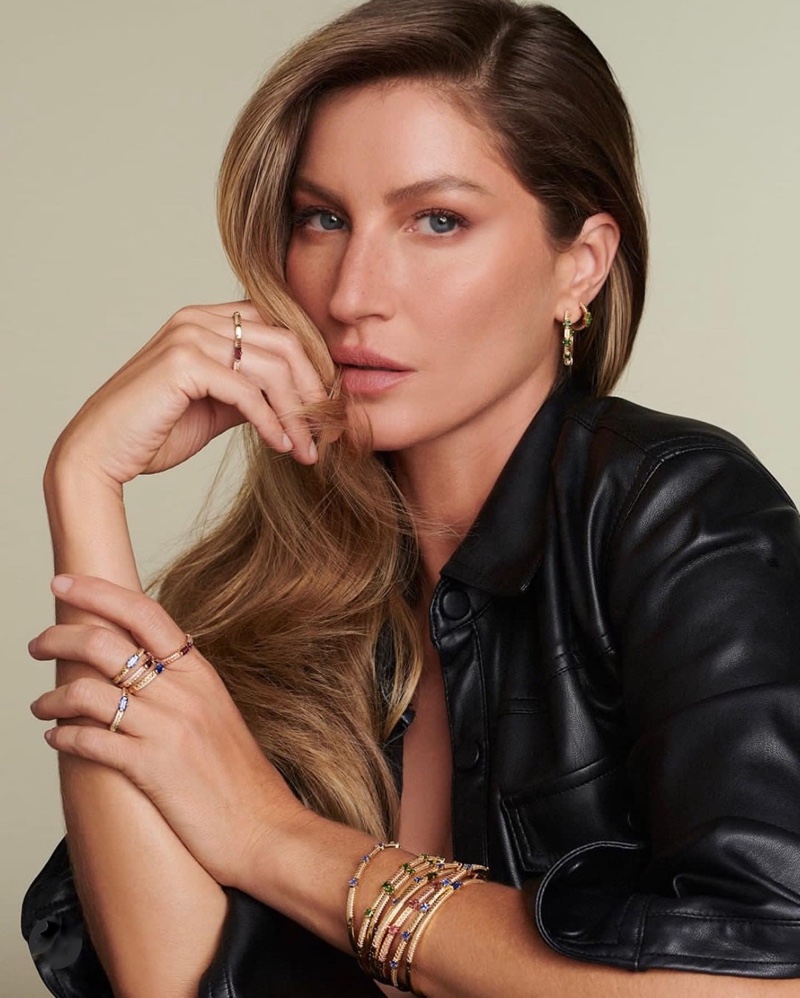 In addition to the still photographs, Gisele Bundchen also stars in a video clip in which she sings "Happy Birthday" to the company while blowing out gold candles shaped like the number 60. The face of Vivara for several years, Gisele, can be seen in the Mother's Day ads from earlier this year.