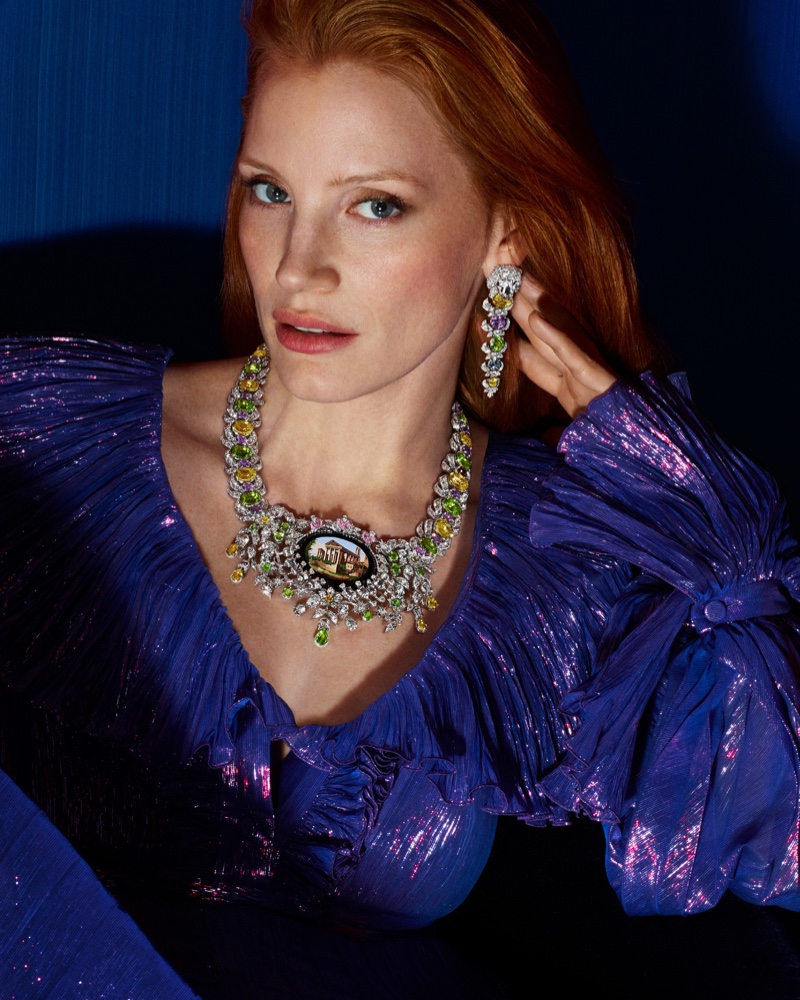 Oscar-wining actress Jessica Chastain appears in the 2022 High Jewelry campaign from Gucci for its Hortus Deliciarum collection. The red-haired star is photographed by Mert & Marcus, and the creative director of Gucci, Alessandro Michele, is responsible for designing the stunning jewelry inspired by ancient architecture.
Gucci High Jewelry 2022 Campaign
She gets adorned with precious gemstones in a variety of colors, including shades like pink, red, blue, and green. Jessica Chastain can be seen wearing a ruffled purple dress in one of the photographs while also posing with a green pendant necklace and sparkling rings. In another picture, the actress models a blue and gold gown and accessorizes with a multicolored necklace and bracelet that includes a glittering micro mosaic.
Related: Jessica Chastain Embraces Elegant Looks for Harper's Bazaar Spain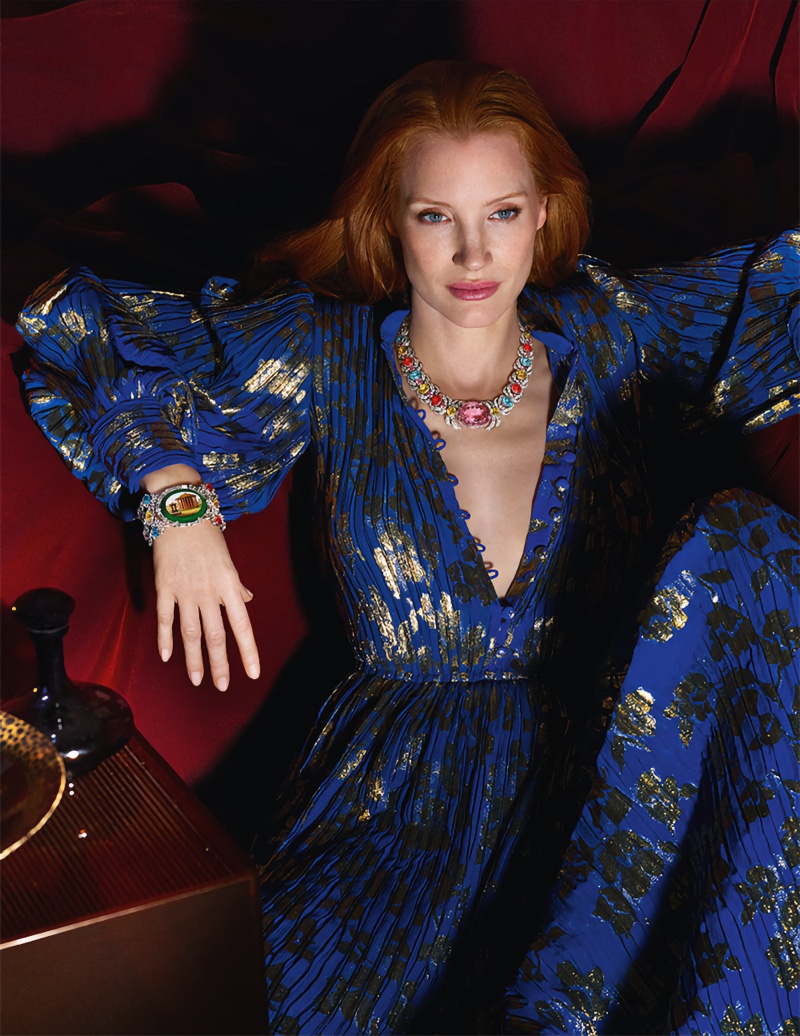 Designed by the Creative Director Alessandro Michele, the new High Jewelry collection is showcased in a new campaign shot by photographer's duo Mert and Marcus, featuring Oscar-winning actress and film producer Jessica Chastain. Imbued with a poetic and timeless aesthetic, the series of pictures and dedicated film evokes the atmosphere behind the new pieces of Hortus Deliciarum.

Gucci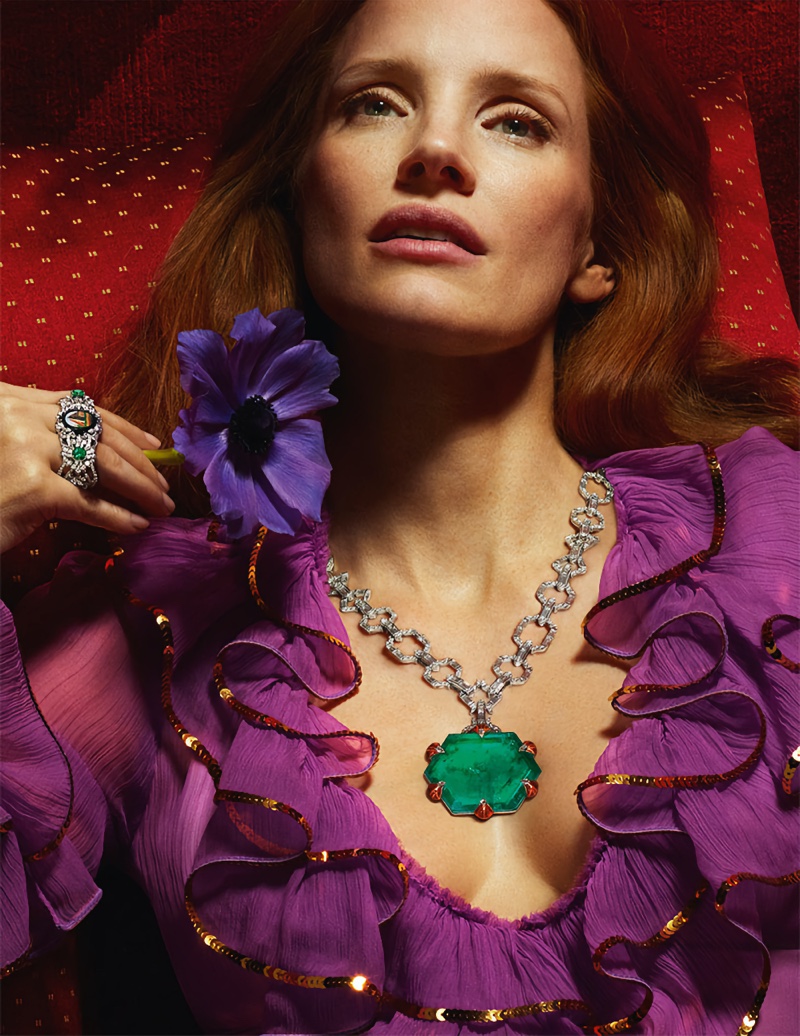 She also gets her closeup in a shimmering blue dress with drop earrings and a collared necklace that features a picture in the center of the pendant. Ezra Petronio works on art direction for the film, which also includes a film by Mert & Marcus set to the dreamy tunes of "Apocalypse" by Cigarettes After Sex.