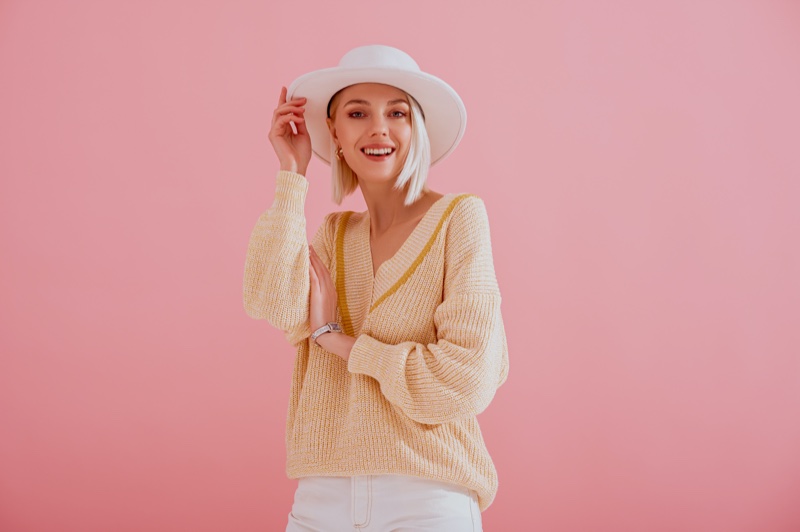 This spring season is full of different colors, fabrics, and designs, but there are certain styles that are trendy. Knitted jumpers and t-shirts have already been the most versatile garments during this winter and autumn. Still, instead of being left at the back of the wardrobe or in a box after each season, they appear to combine in cooler looks this spring. Think of a finer knit that is comfortable to wear for a warmer climate.
There are some under-the-radar brands that may not have a store but get plenty of buzz on social media networks. Nowadays, online-only brands are able to provide different styles thanks to the flexibility of e-commerce.
One such brand is Twothirds, a company specializing in selling contemporary clothes and founded in 2010. It is made for all those who love the ocean and Mediterranean climates, so all the designs are envisioned in Barcelona but manufactured in Portugal. However, shipments are available all over Europe. In this sense, the spirit of Twothirds is to create clothes with zero impact on the planet and the oceans using fabrics that save water, turning plastic waste into quality garments, and, in addition, using paper rather than plastic packaging in order to be more environmentally friendly.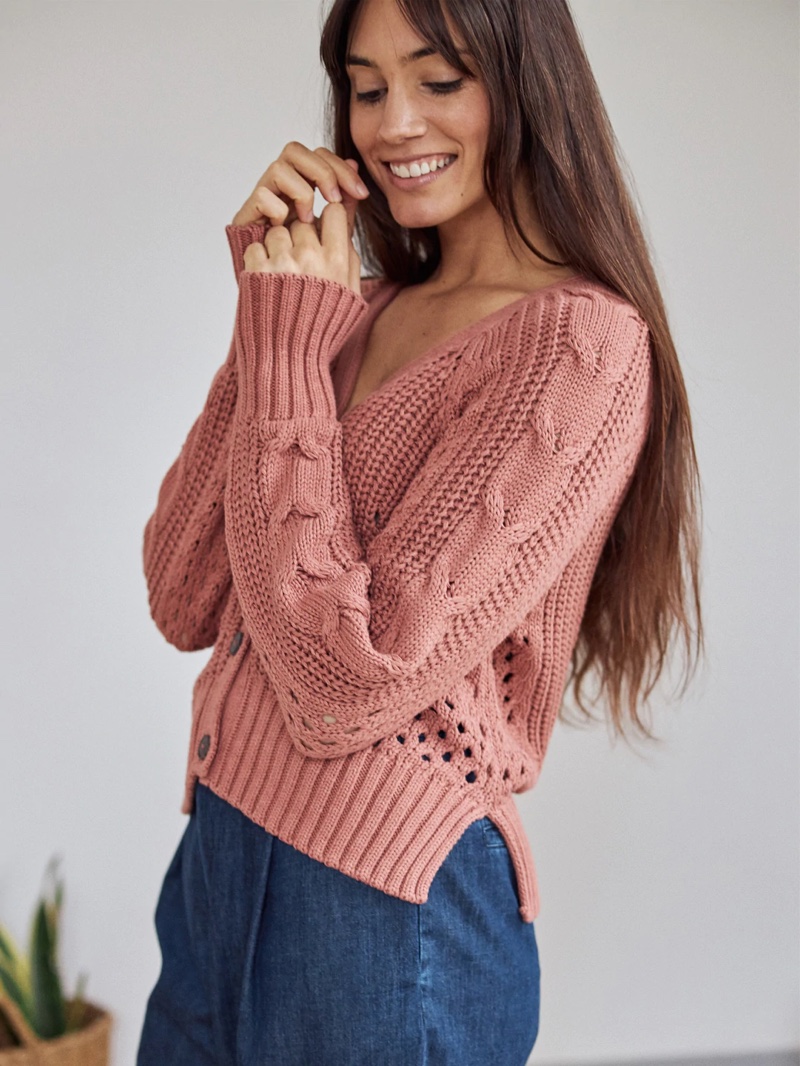 Therefore, they define their product philosophy as Climate Neutral because they create sustainable, environmentally friendly, and durable clothing based on these premises. Knitwear is an example of this, and one that is in line with the fashion trends for spring 2022.
Below you can see three different models of knits for women of Twothirds that you can easily combine with jeans or a skirt if you want to give an even cooler touch to your look.
The first proposal is a MerirHena cardigan model in a pale pink tone that you can put on or take off whenever you want. It is a very versatile garment, and it is entirely on-trend for 2022. On cooler days, you can always wear it, while underneath, you can wear a short sleeve t-shirt or a top without having to worry about the temperature dropping during the day. This particular style has a v-neck, so you can mix and match it as you like, whether you want to wear it tighter or looser. It is made from 100% natural cotton, so it's vegan, pesticide-free, and reduces water waste.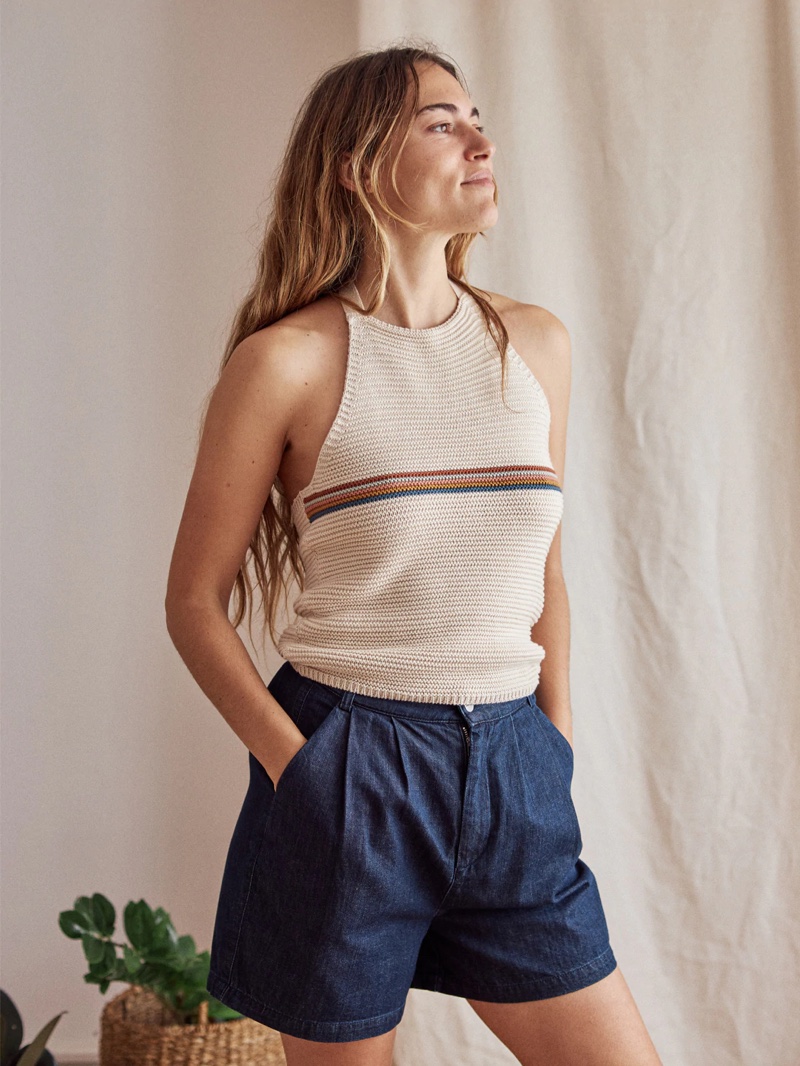 The second proposal is a more relaxed garment called Pratas-Ecru that one could perfectly combine with the first one, and it is made with the same natural materials. It is a knit top reminiscent of summer nights with an open back, ribbed bottom, and back strap with a lace to knot on the nape. It is an eco-friendly garment, 100% made with natural cotton too. Depending on one's taste, you can also choose between a more fitted and close-fitting garment or a wider one.
All the garments are available in multiple sizes ranging from XS to XL, and you will find different models, as well as knitted jumpers or other types of warmer shirts for colder seasons. When you visit their website, you will find quality garments at affordable prices. You can also keep up with the brand's social media pages or contact them via their website. So get inspired with the latest spring sweater styles.