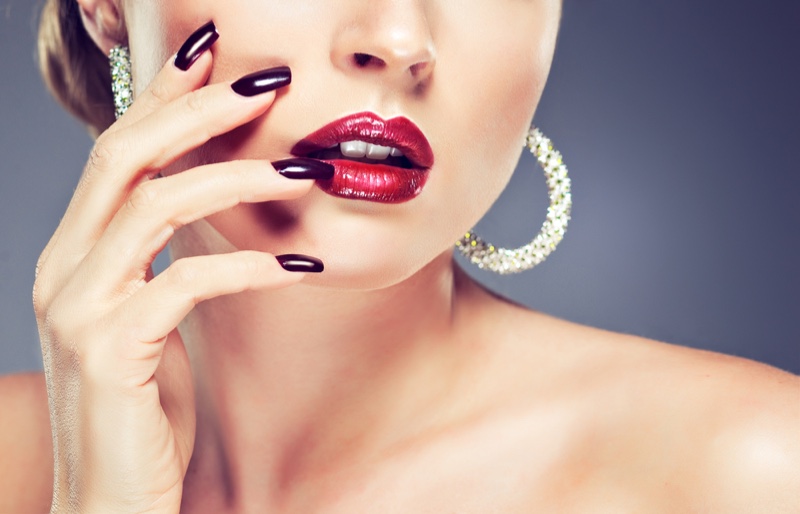 Earrings are a perfect way to accessorize for any location. Earrings have been a part of our heritage dating back to ancient Egypt. Popularly known is the fact that Egyptians loved beauty including make-up and accessories. They are perfect for any outfit as long as you follow the right guide for using the accessory. Diamonds are a girl's best friend. Every girl wants to have the perfect earrings for their outfits.
When you want to create a perfect look with a fabulous gown, earrings are your next focus. Ornaments need to compliment your outfit so you should choose the right pair. So how do you get the right earrings for your outfit? That is very easy when you have a reliable guide on earrings. Here are simple heads up on how to buy the right gold diamond earrings for every occasion.
1. Gold Diamond Studs
There are many ways to accessorize with studs. They are small and simple. When you have gold and diamond studs, nothing can stop you. Studs are smooth on your ears as they do not dangle. You can go for hours without feeling the need to remove them. Studs go well with your hair up or down. They do not get tangled to your hair which makes them a fantastic pick. If you have a lot of other accessories already picked for your outfit, studs are easy to incorporate.
2. Gold diamond hoop earrings
Hoop earrings are quite common. Many people have no idea how to accessorize with them. However, they are a nice compliment when you want to wear your hair up. A low burn can also go well with hoop earrings. Hoops are right when you have your hair up and your neckline exposed. You can make the most of your hooped earrings by avoiding many accessories that can overpower your overall look. The Georg Jensen hoop earrings are a perfect fit for an evening outfit. You can be sure to turn heads with the gold diamond ensemble.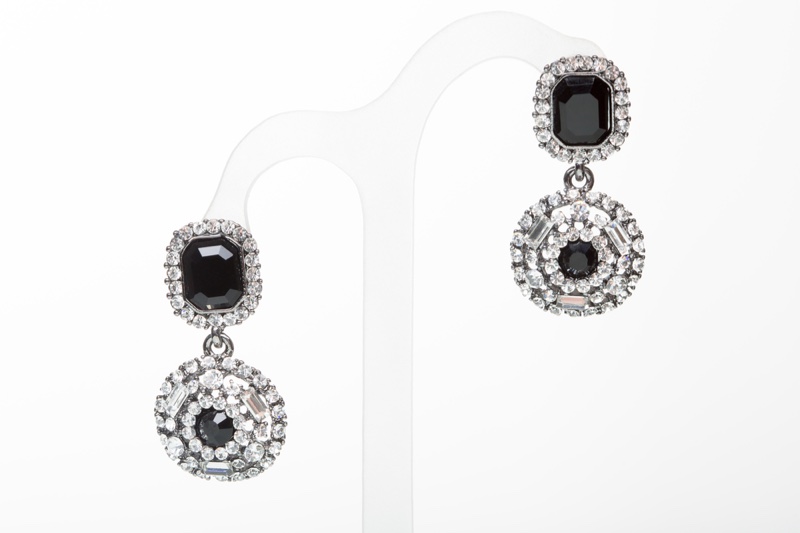 3. Cluster drop earrings
The Gold diamond cluster drop earrings are fantastic for various occasions. They are neither as big as drop earrings nor as small as studs. Studs can be problematic to put on as they have small stoppers which take time to secure. With cluster drop earrings, you do not need stoppers they are a full package. You can comfortably wear them to the office or an informal event. The drop earrings can be perfect for an official function. They are neither too dramatic nor too subdued.
4. Clip earrings
There are earrings that you can clip on your ears without the piercing. The clip-on is excellent for people who do not want piercings. It is common for people to opt for clip on when the earrings are heavily studded. Clip earrings can easily look good with your hair up or down. They will compliment each outfit you choose as long as you get the right fit. You will find clip earrings great if you have sensitive ears and you do not want them pierced.
Many drop earrings are easy to secure on your ear. The fact that they are pure gold makes them durable. Drop earrings are kind to your ears when you want to protect your piercings. Top much weight on them can cause the ears to dangle and droop with time. Gold diamond earrings are classy and tasteful for all events. You can get matching gold or diamond accessories to complete the look.
Now that you have learned the right way to accessorize with earrings, you are unstoppable. Head online and get yourself Georg Jensen Gold Diamond earrings for the elegant look. The earrings are in new shapes and sizes, and they will make your wardrobe drip with class. Heads will turn by how good the great earrings will bring out the best in you. You will find the right earrings for your face shape and the occasion.