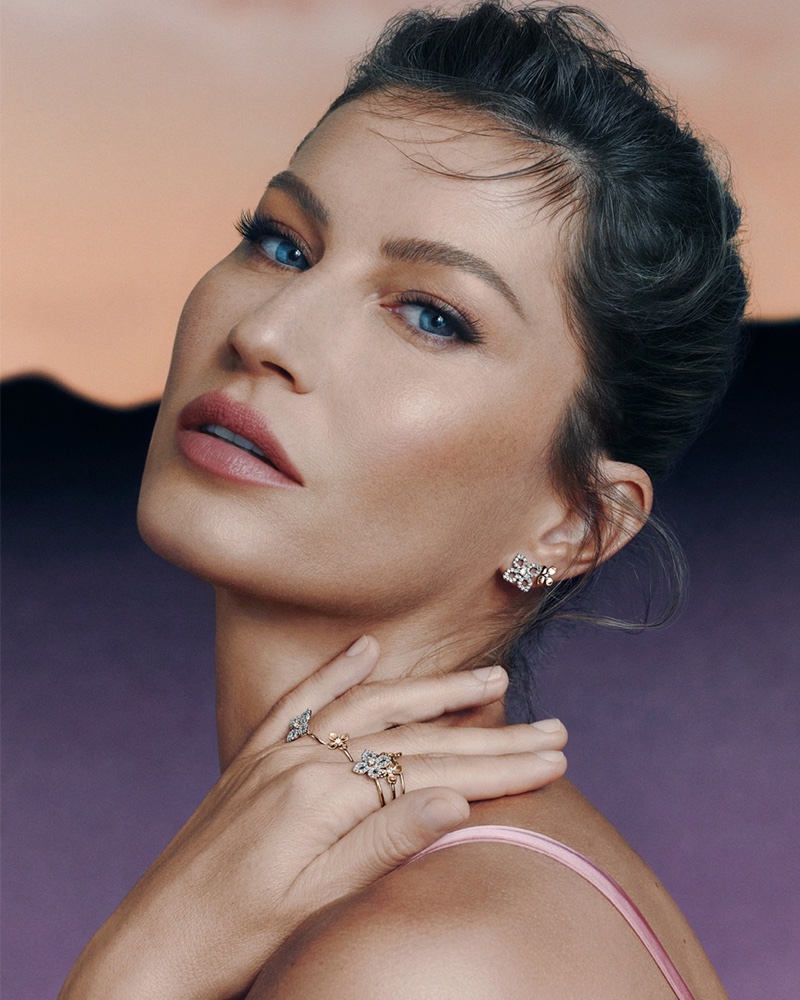 The inimitable Gisele Bundchen celebrates Mother's Day 2022 with a new campaign from Vivara. In images captured by MAR+VIN, the Brazilian jewelry brand features the supermodel in front of a painterly backdrop. The blonde looks absolutely stunning wearing multicolored gems and gold metals.
Vivara Mother's Day 2022 Jewelry Campaign
As seen in the shoot, stylist Renata Correa pairs the glistening pieces with satin strappy tops in a vibrant color palette of orange, pink, and purple. Jewelry designs are made of rose gold and white gold, with black sapphires, rose quartz, blue topaz, and diamonds as stones are modeled by Gisele Bundchen.
Related: Gisele Bundchen Returns to the Spotlight for V Magazine Cover Story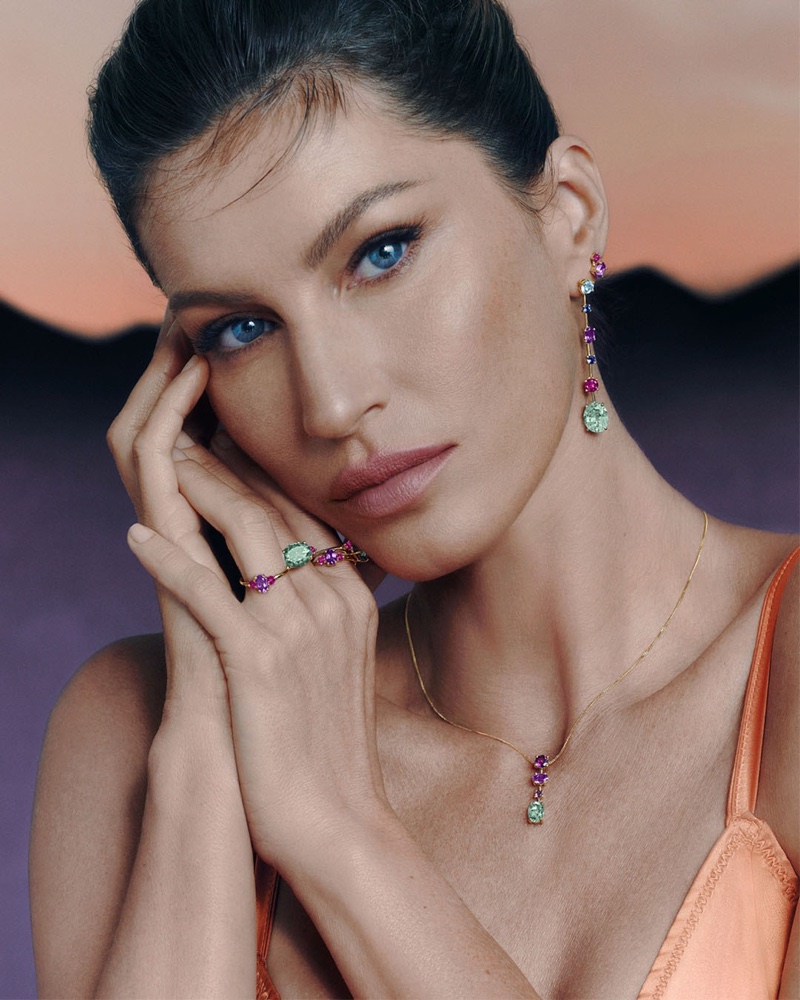 Henrique Martins is responsible for Gisele Bundchen's slicked-back updo with mussed strands of hair as well as her dewy skin in the beauty department. The Brazilian bombshell also appears in a series of short films set to dramatic orchestral music.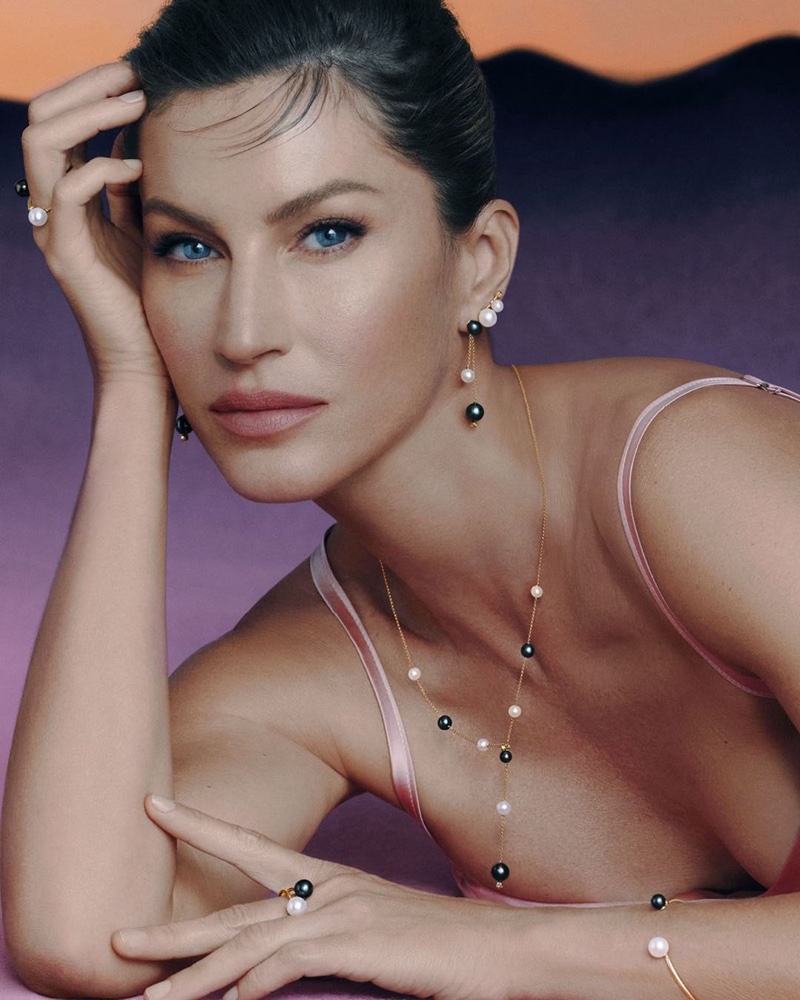 Jean Labanca works on set design for the shoot with nails by Nilza Oliveira and retouching by Studio Bruno Rezende. When it comes to editorial modeling, Gisele Bundchen recently returned with her triumphant V Magazine summer 2022 cover story.