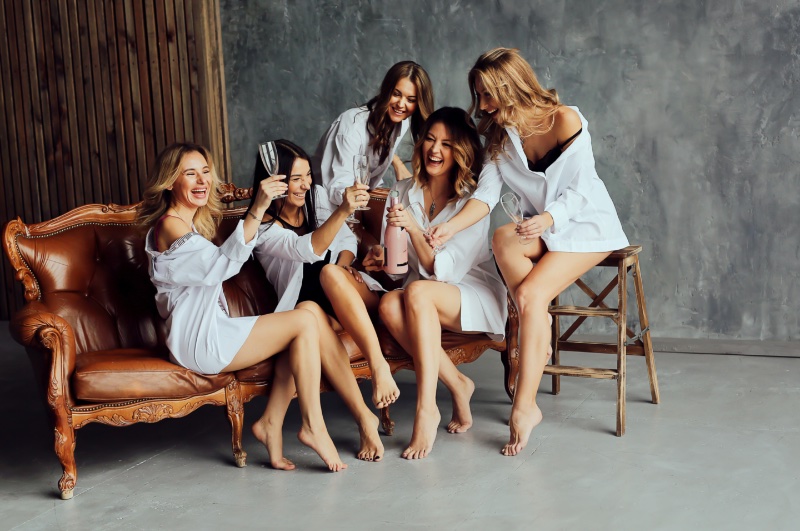 In the world of gifting, the dread of disappointment looms large. We all long for that elated expression on our loved ones' faces, but with many events and occasions to keep up with, it's all too easy to fall back on the same tried-and-true gifts.
Even when it comes to our closest confidantes, we often find ourselves grasping for fresh ideas. But fear not, dear reader, for this guide is a much-needed tonic for the gift-giving blues. You'll discover various exciting and diverse gift ideas that delight even the most discerning friends.
No matter their passions or preferences, you'll find something on this list to spark their interest and ignite their spirits. So without further ado, let us dive into inspired gifting:
1. Video Shoutouts
If you want to surprise your girls with something new and unexpected, the best gift idea is to get them video shoutouts from their favorite celebrity or public figure. Whether they're a fan of a sports celebrity or an online influencer, you can find someone famous who can leave a shoutout to greet them on birthdays or other occasions.
There is a script you can request them to follow for the video greeting, and once done, the reactions from your girlfriend will surely be priceless. You can check out Star Shoutout and see their list of online celebrities that your friend would love to hear from.
2. Conversation Starter Cards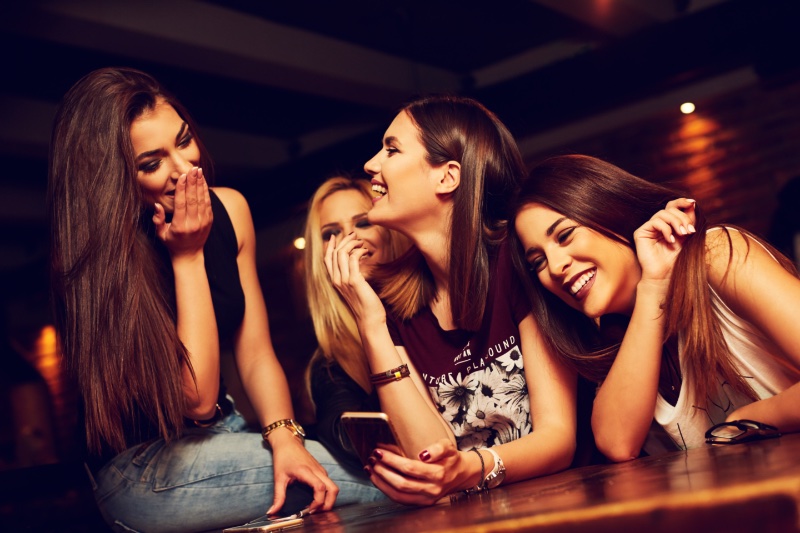 Look no further than the humble game night for those seeking to level up their girl squad gatherings. While classic board games can provide hours of fun, a new player in town promises to take things to the next level: conversation starter cards.
These engaging prompts offer a treasure trove of offbeat topics to explore, breathing new life into even the most time-honored traditions. With conversation starter cards, you and your girls can unlock a whole new world of conversation and discovery, delving into topics you never knew you had in common.
And the best part? Through these deep conversations, you'll uncover new facets of one another's personalities, forging even stronger bonds of sisterhood. Whether snuggled up at a slumber party or celebrating a special occasion, conversation starter cards are the key to unlocking a new level of girl power. So what are you waiting for? Let the games begin!
3. Plush Blanket
As the temperatures drop, nothing is more comforting than snuggling up under a plush blanket. And what better way to show your love for your girl squad than by gifting them a cozy cover-up?
But with so many options on the market, how do you choose the perfect pick? Consider a plush blanket with warm fibers, high-quality construction, and an eye-catching design. Consider your friend's favorite color, or select a pattern that complements their home decor.
A plush blanket adds a touch of luxury to the bedroom and makes for a supremely comfy and inviting addition to any living space. And with matching designs for the whole squad, you will earn rave reviews for your thoughtful and adorable gift.
Every time your girlfriends curl up with their blankets, they'll be reminded of your bond and the memories you've shared. And with options to suit every budget, there's no excuse not to treat your squad to the ultimate in winter warmth. So go ahead, wrap them up in love.
4. Personalized Friendship Necklace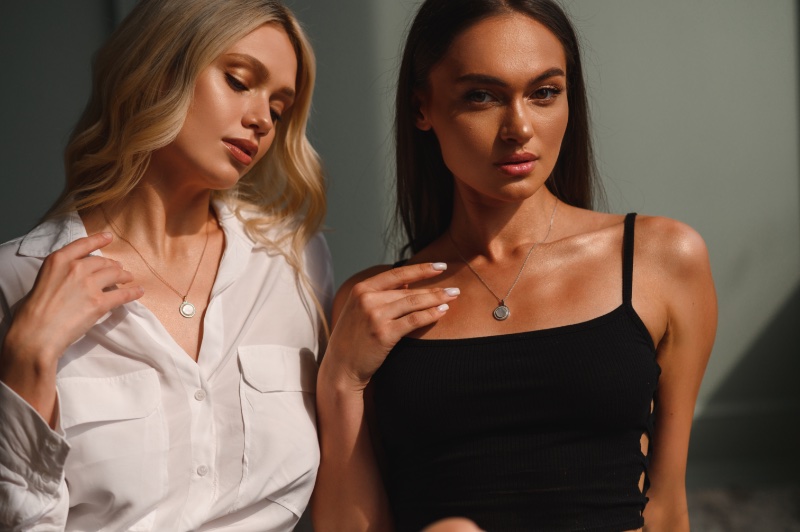 For the ultimate in personalized gifts, look no further than friendship necklaces. A timeless and beloved accessory, these baubles make for the perfect expression of sisterhood. But how to make your gift stand out from the rest? The secret lies in customization.
You can tailor each necklace with various materials and designs to suit your squad's unique tastes and personalities. Choose from luxurious gold or silver, or opt for a more affordable option in aluminum. Engrave each other's initials or select a pendant that symbolizes a special moment or memory from your friendship.
While friendship necklaces may be a classic choice, the personal touch elevates this gift to the next level. And with a sturdy chain, your friend can wear their necklace daily, carrying a little piece of your bond with them wherever they go.
So go ahead and give the gift of enduring friendship. With a custom friendship necklace, you'll win your squad's hearts and leave them feeling genuinely cherished.
5. Scented Candle
When creating a cozy and inviting atmosphere in the home, few things can compare to the power of a scented candle. There are many different types of candles, and for the ultimate in luxurious gifting, look no further than candles infused with calming aromatherapy and essential oils.
Choose a slow-burning candle in your friend's favorite scent, perfect for displaying in the living room or bedroom. With a candle warmer included, this gift set is sure to delight any lucky recipient.
Not only do scented candles add a touch of elegance to any space, but they also can rejuvenate and uplift even the dullest of environments. And for your girlfriends who love home improvement, there's no better gift than coziness and tranquility.
So go ahead and indulge in a little olfactory indulgence. With a scented candle gift set, you will win your squad's hearts and leave them feeling relaxed and rejuvenated.
6. Cocktail Glass Set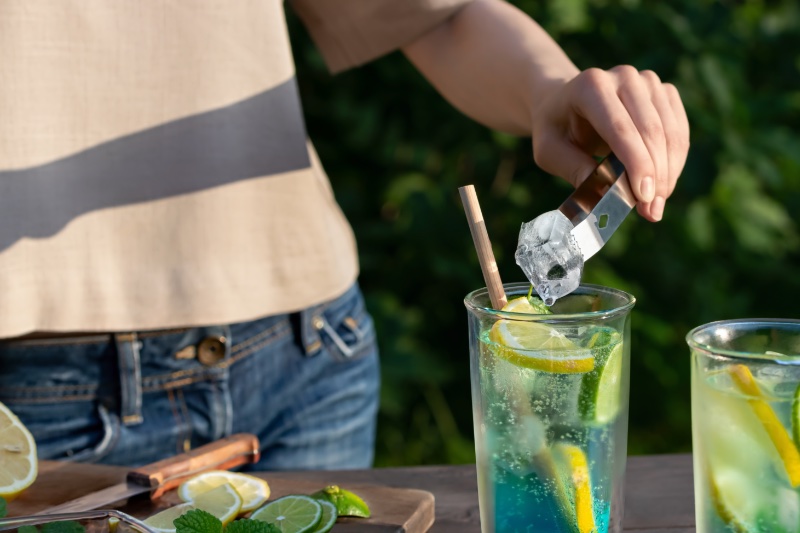 For those who love nothing more than a chic happy hour, there's no better way to celebrate your bond than with matching cocktail glasses. Choose from luxurious options, including clear or boldly colored glasses, with trays and decanters for the ultimate in home decor.
No matter the size of your squad, a glassware set will surely be a treasured addition to any mini-bar. Perfect for relaxing after a long day of work, these versatile glasses are ideal for cocktails, iced coffee, and even your favorite juices.
And let's remember the sheer aesthetic pleasure of sipping from a beautifully crafted cocktail glass. These glasses add a touch of elegance to any drink, elevating your happy hour to new heights of sophistication and style.
So why settle for mundane drinkware when you can indulge in the ultimate chic sipping? Treat your squad to a set of matching cocktail glasses and raise a toast to the bond of sisterhood. Cheers!
7. Matching Charm Bracelets
If you're looking for a gift that's as stylish as it is sentimental, it's time to consider matching charm bracelets. But forget the generic designs—this time, choose a common theme and select a specific charm for each friend, creating a unique and meaningful set.
Whether it's an initial, a symbol of an inside joke, or something representing a shared memory, each charm will remind your squad of your special bond. Opt for a high-quality stainless or silver bracelet to ensure this chic and timeless accessory lasts a lifetime.
So go ahead and give the gift of lasting friendship. Your squad will feel appreciated and remembered with matching charm bracelets whenever they wear this elegant and meaningful accessory.
8. Artistic Tapestry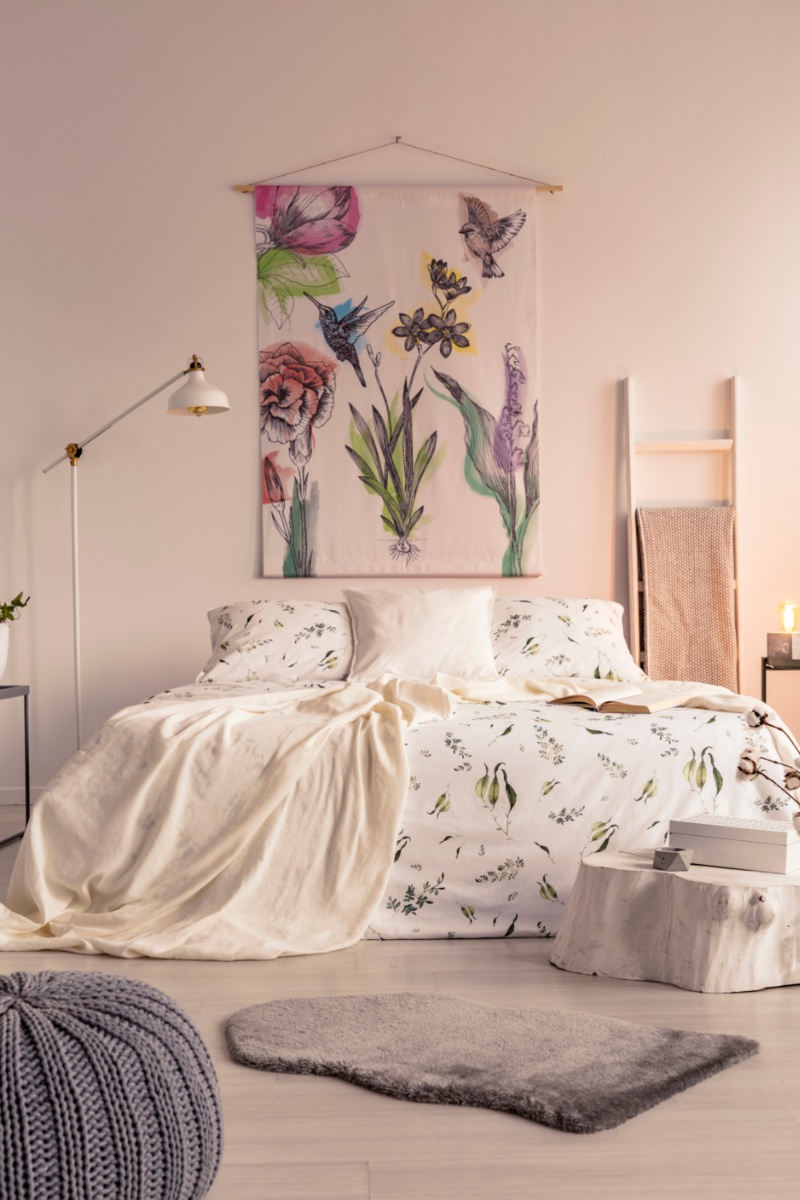 For the creative and artistically inclined, there's no gift quite like an artistic tapestry. Perfect for adding a touch of bohemian elegance to any space, these unique and eye-catching pieces make for a truly one-of-a-kind gift.
An artistic tapestry will ignite your friends' creative spirits and add a touch of beauty to their homes. So why settle for humdrum wall decor when you can gift your squad a stunning and artistic piece that will make every day feel like a masterpiece?
9. Hair Styling Tool
For the stylish and trend-conscious, nothing beats a chic and high-quality hair styling tool. Whether your squad likes to keep things simple or experiment with bold and voluminous curls, a good styling tool is a must-have in any beauty arsenal.
And with so many options on the market, it's easier than ever to find the perfect tool for your budget. Choose a versatile multi-styling tool, and your friends can create a wide range of looks from the comfort of their homes.
So why settle for lackluster locks when you can gift your squad the ultimate hair glam? With a top-quality styling tool, they'll turn heads and set trends in no time.
10. Table Night Light
A table night light is the perfect gift for those who love nothing more than cozy nights in. Ideal for home office desks or bedside tables, these lights offer a warm and inviting glow that's perfect for relaxing after a long day.
With a wide range of colors and designs, you can select a night light that perfectly matches your friend's personality and style. And with each flick of the switch, they'll be reminded of the special bond you share.
So go ahead and gift your squad with the ultimate in a cozy ambiance. With a table night light, they'll be able to bask in the warm glow of your friendship all year round.
11. Hip Belt Bag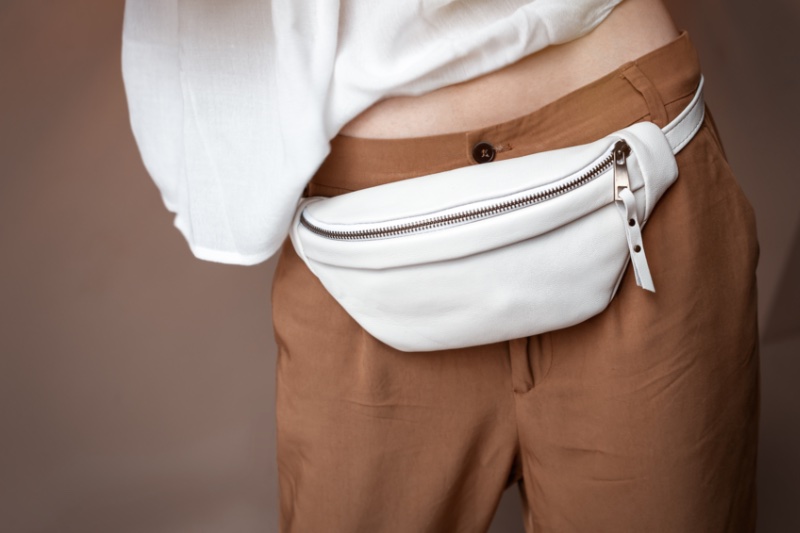 For the fashion-forward and trend-conscious, there's no accessory quite like the hip belt bag. This versatile and stylish accessory is a must-have for any fashionista, perfect for adding a chic touch to any dressed-down look.
And with so many colors and designs, finding the perfect bag for each squad member is easier than ever. Whether they're running errands, heading to work, or just enjoying a day out with friends, a hip belt bag is the ultimate in style and convenience.
So why settle for basic accessories when you can elevate your squad's style game to the next level? With a matching set of hip belt bags, your girlfriends will turn heads and set trends wherever they go.
12. Portable Bluetooth Speaker
There's no better gift for the music-loving squad than a high-quality portable Bluetooth speaker. Whether you're lounging at home or out and about, a good speaker can turn any gathering into a party.
Choose from a range of top-quality brands, ensuring your friends can enjoy their tunes for years. And with its portable design, this speaker is the perfect accessory for any impromptu dance party or jam session.
So go ahead and give the gift of good vibes. With a portable Bluetooth speaker, your squad can rock out and bond wherever they go.
Final Words
Now you have many exciting and diverse gift ideas to satisfy even the most select pals. From personalized friendship necklaces to conversation starter cards and plush blankets, there's something to pique everyone's interest and elevate their spirits.
Consider a video shoutout from their favorite celebrity or a scented candle infused with calming aromatherapy and essential oils for a thought your girlfriends will adore. Matching charm bracelets and artistic tapestries are perfect for those who love sentimental and unique gifts.
At the same time, a hair styling tool or portable Bluetooth speaker is ideal for the trendsetting and music-loving crew. And let's not forget the ultimate chic accessory—a matching set of hip belt bags, perfect for adding a touch of style and convenience to any ensemble. No matter the occasion, these gift ideas will make your friends feel appreciated and remembered.