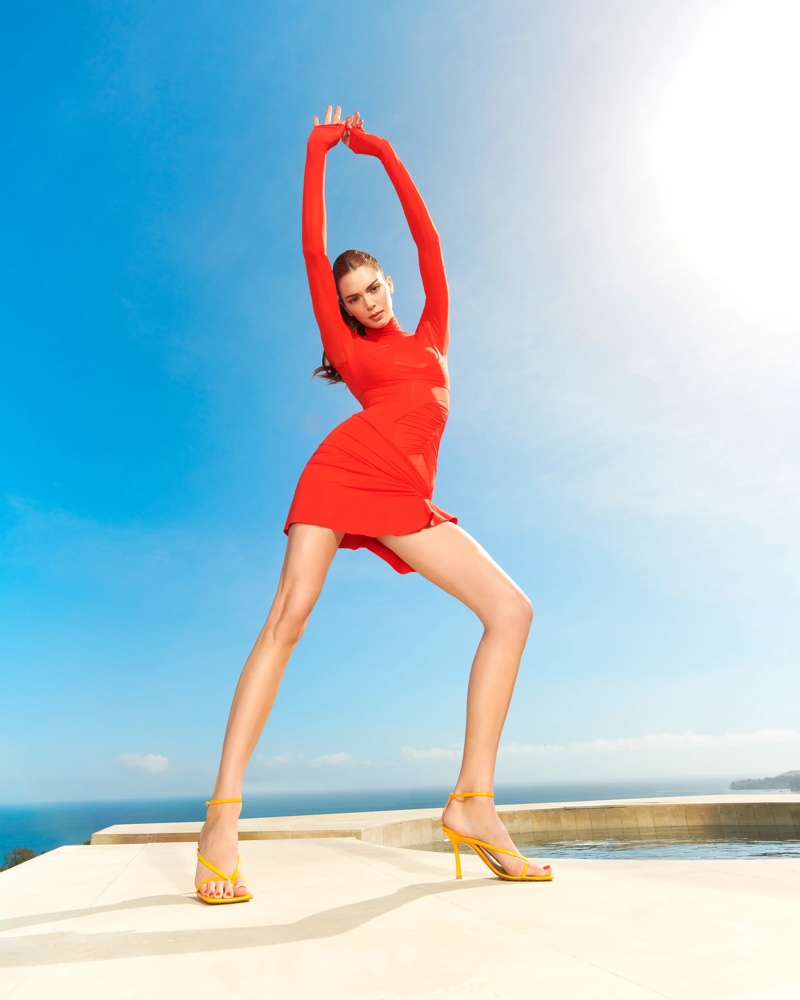 Kendall Jenner, who was appointed the creative director of FWRD in September of last year, is featured in the summer 2022 campaign for the luxury retailer. The images of the redhead striking poses against the backdrop of blue skies and sun evoke sweltering warm-weather days.
FWRD Summer 2022 Campaign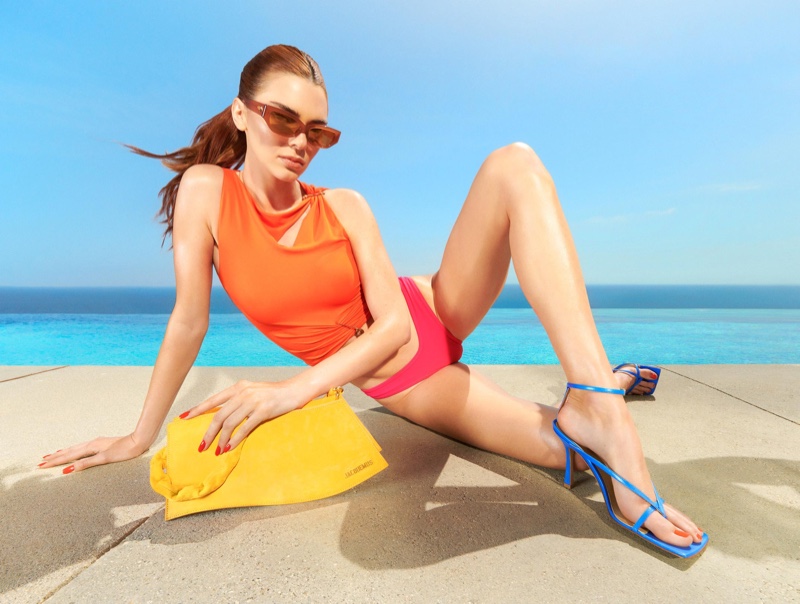 Photographer Valentin Herfray captures the leggy beauty while posing in brightly colored outfits. Carlos Nazario, a fashion stylist, highlights pieces from leading designers such as Saint Laurent, Givenchy, Mugler, and Balenciaga. Kendall Jenner captivates with every style that she wears, whether it be a mini dress, printed swimsuit, or a sleek jumpsuit.
Related: Kendall Jenner is Back for Givenchy's Spring 2022 Campaign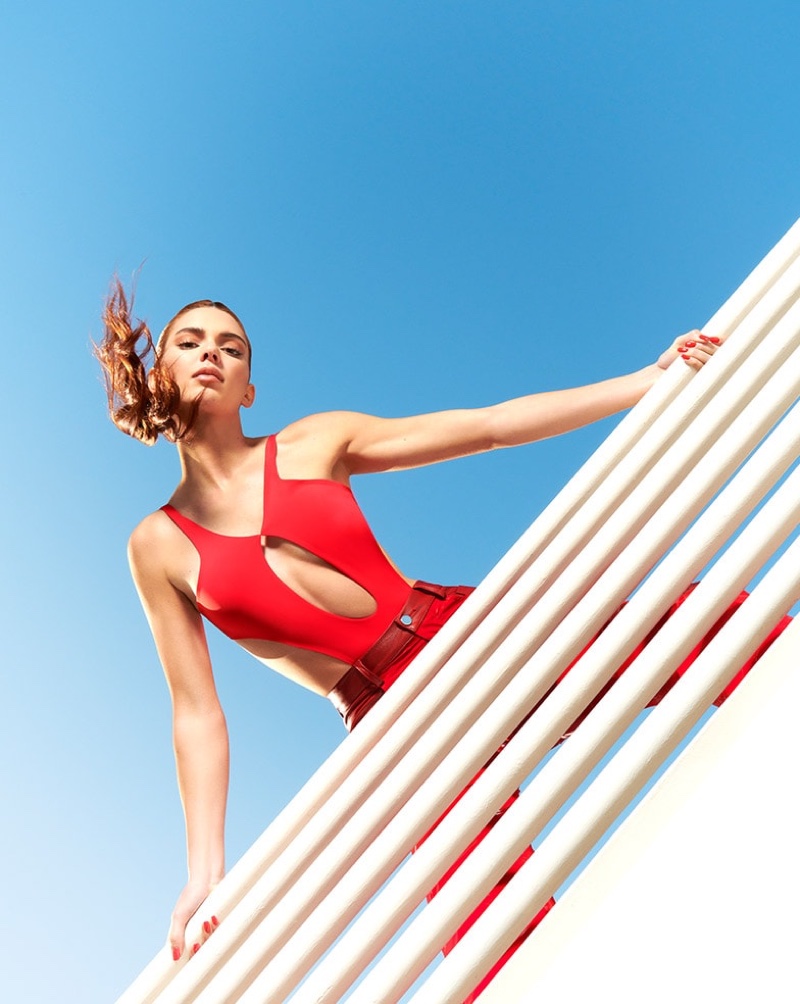 "For this shoot I wanted to merge the West Coast designer sensibility of FWRD with my own in one of my favorite locations, Malibu," Kendall Jenner shares. "We chose a minimalist set to amplify the bold colors, silhouettes and textures of looks from brands including Alaia, Bottega Veneta and Jacquemus and Maximilian Davis. I love the juxtaposition of this naturally sun-soaked setting with such strong and fun pieces for the season."

Kendall Jenner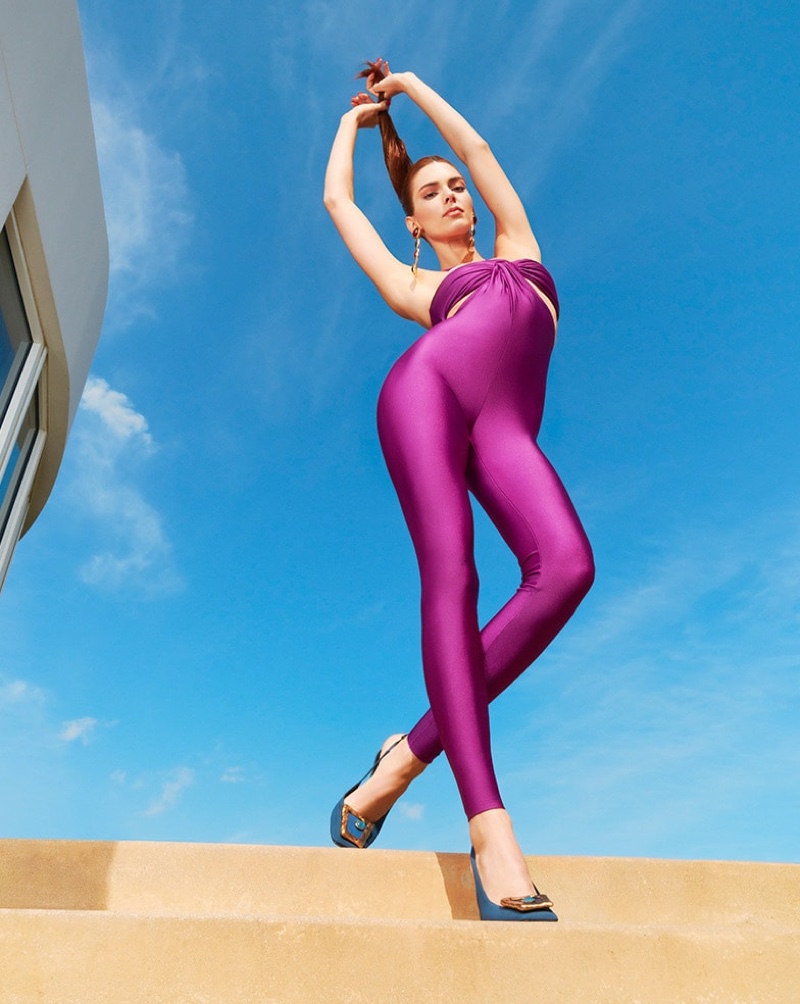 The ensembles are accessorized with strappy sandals in addition to platform heels and purses that make a statement. This summer, vivid colors are most definitely in at FWRD, as seen by a color scheme consisting of lime green, deep purple, and blazing red.