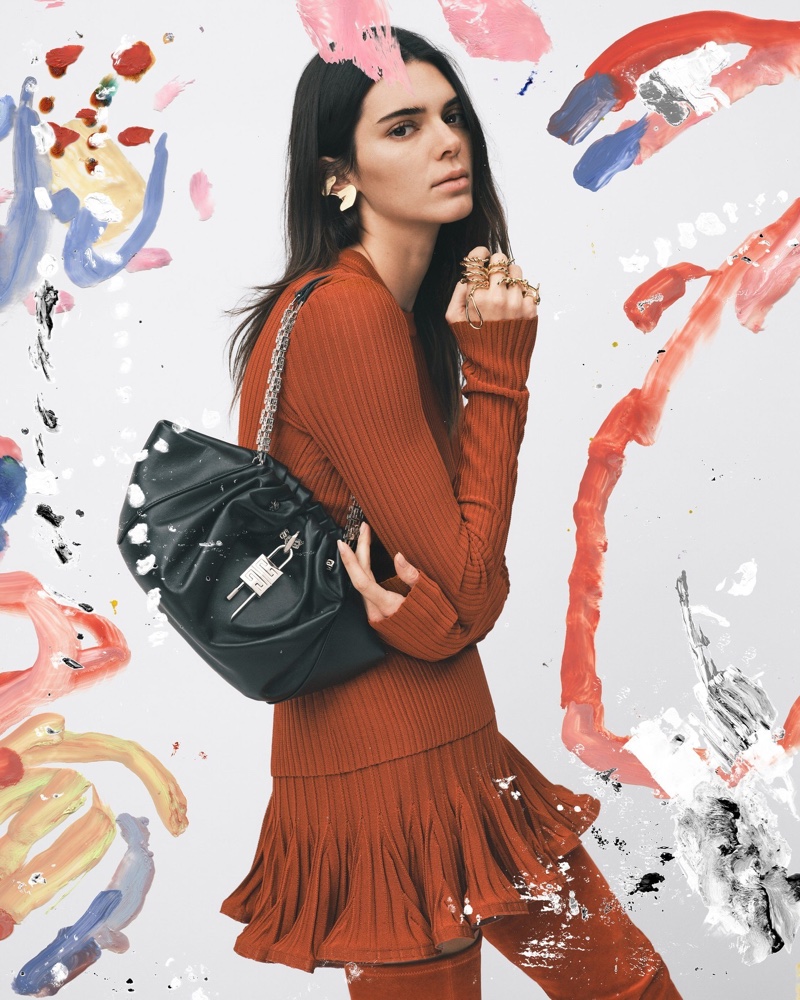 Supermodel Kendall Jenner returns as the face of Givenchy's spring-summer 2022 campaign. Photographed by Heji Shin in the studio, artwork by American artist Josh Smith brings splashes of color to the studio images. Kendall previously appeared in the brand's spring 2021 advertisements.
Givenchy Spring/Summer 2022 Campaign
He Cong, Iselin Steiro, and Steinberg are among the models who also make up the cast. The designs of creative director Matthew M. Wiliams feature embellished knitwear, peplum tailoring, and form-fitting knits, among other elements. The Kenny, a bag named after Kendall herself, is available in a variety of colorways and is a standout piece of the season.
Related: Kendall Jenner Brings a New Look to Boss Spring 2022 Campaign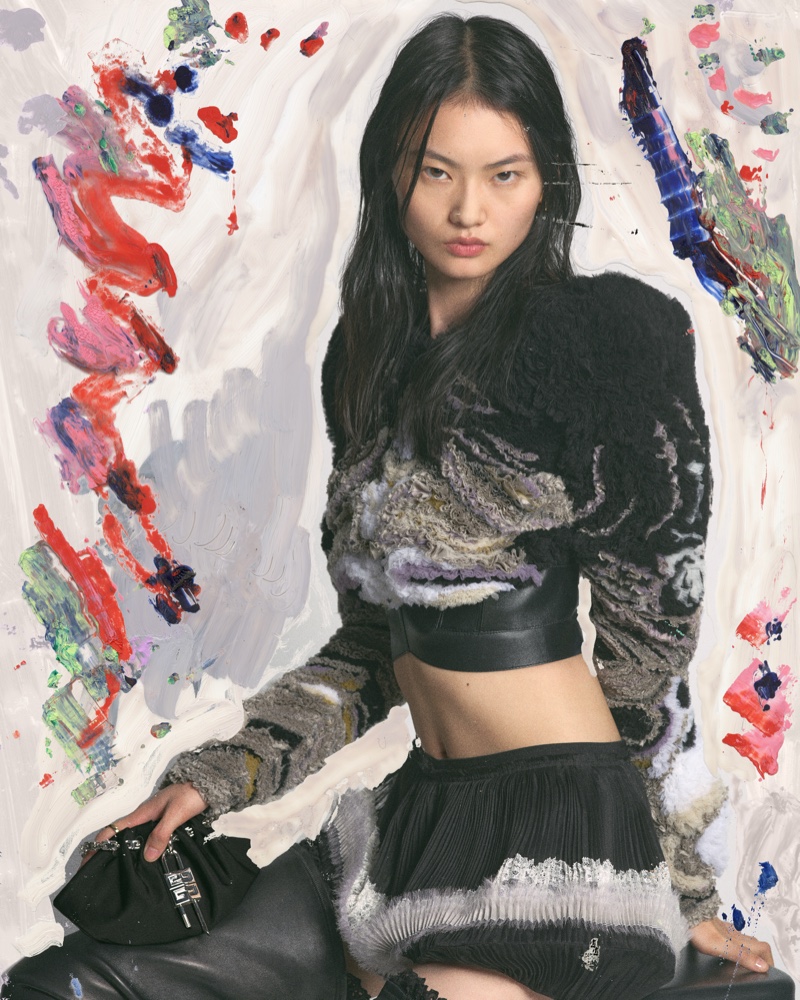 Panos Yiapanis styles the shoot, which features mussed hair by Duffy and understated makeup by Lucia Pieroni. A short film features a juxtaposition of black and white and color shots set to the music of Surkin.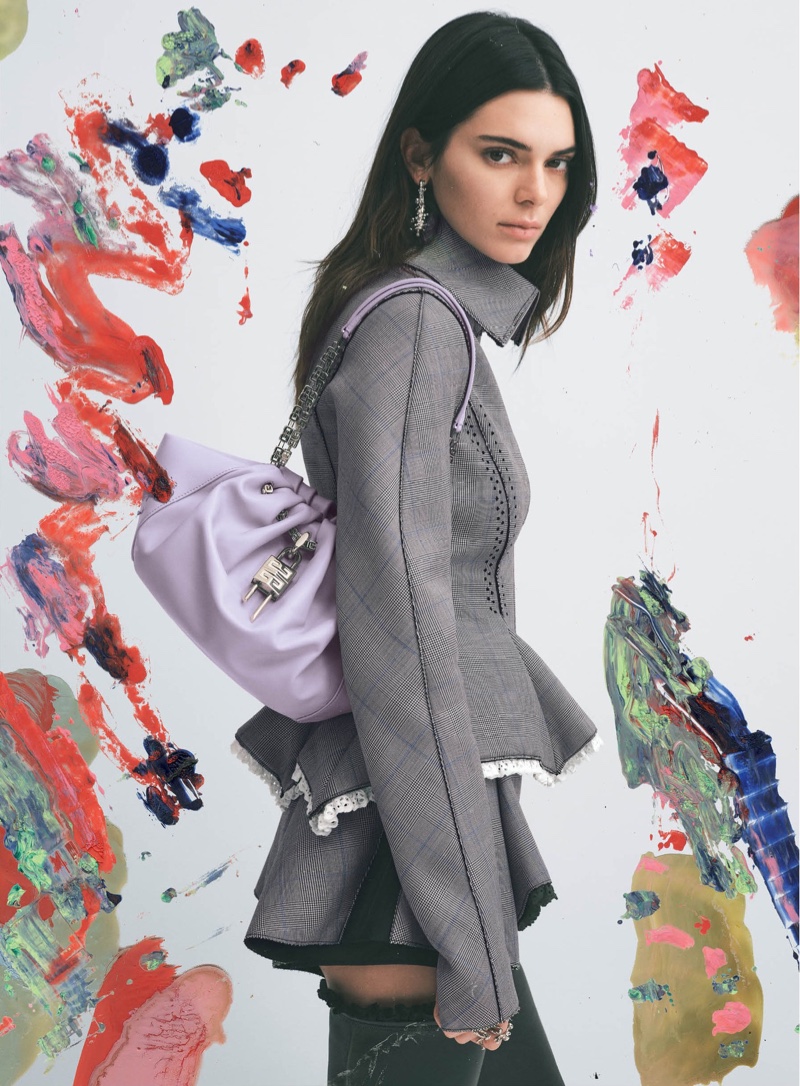 "It was incredible to partner so closely with Josh–someone whose electric work and unencumbered perspective I've long admired–on all aspects of this collection including this campaign. To me, his artistic vision represents Givenchy's modern ethos, and I'm grateful that Josh has let me–and, now, so many others–fully step into and explore his world."

Matthew M. Williams