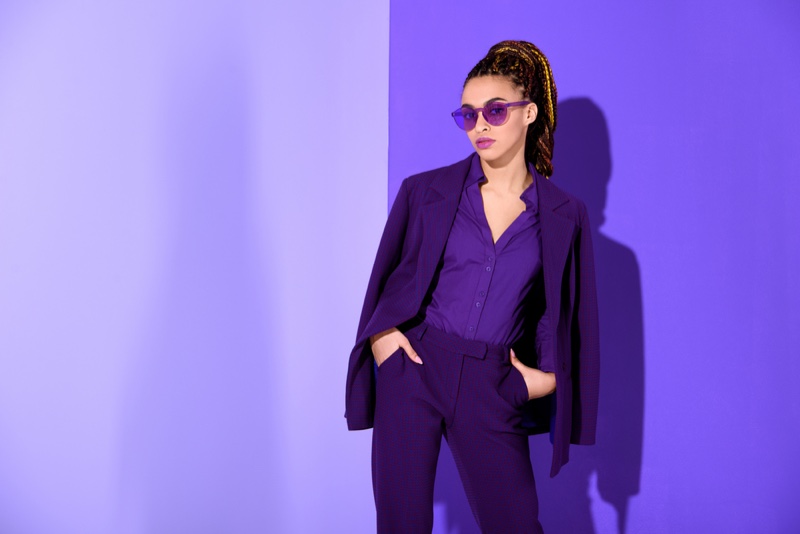 Although summer has just begun, fashion designers around the world were conscious enough to present their Fall/Winter collections, to catch a glimpse of what the new season has in store for you in terms of style, colors, and fabrics. And, if you don't want to be caught off guard after spending Labor Day at your fancy Hamptons beach house, make sure to read the following article and prepare your wardrobe for the new season. 
1. The "Millennial Purple"
Millennials have recently become the most numerous labor force section of the economy, supporting both the Z generation, the Baby Boomers, and the seniors. Thus, it comes as no surprise that more and more companies and brands focus their main attention to this group of people and their particular needs. 
If summer was all about the Millennial Pink, it's high time you turned to stronger shades of purple for the cold season. Luckily, there are plenty of shades to choose from, so all you really have to do is pick the one that best matches your complexion, personality, and the rest of your wardrobe.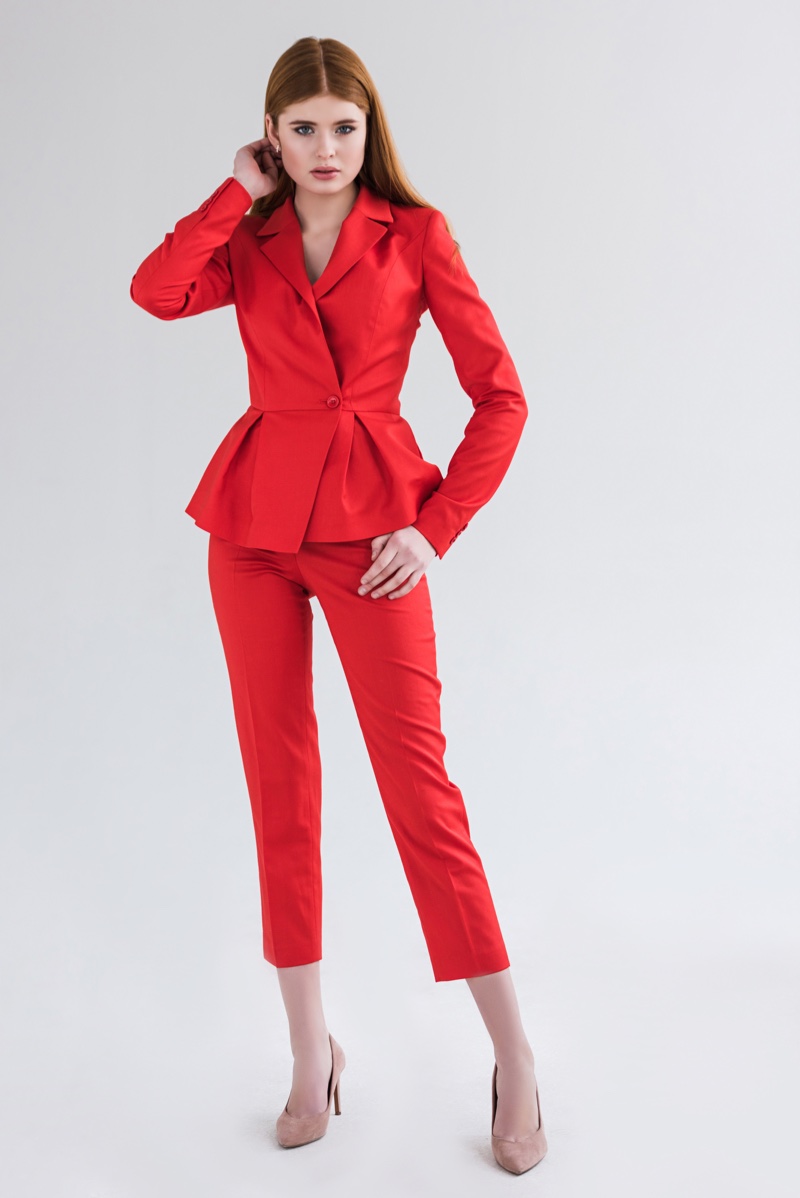 2. Exaggerated suit silhouettes 
This fall's trends call for exaggerated silhouettes, resembling outdoor hutches or architectural wonders. The oversized padded shoulders bring you back to the 80s and early 90s, while the masculine look of blazers, jackets, skirts, and pants will make you feel like a broker on Wall Street. 
Combine the sharp two-pieces combo with a large belt and you're ready to take the streets of any major city in the world.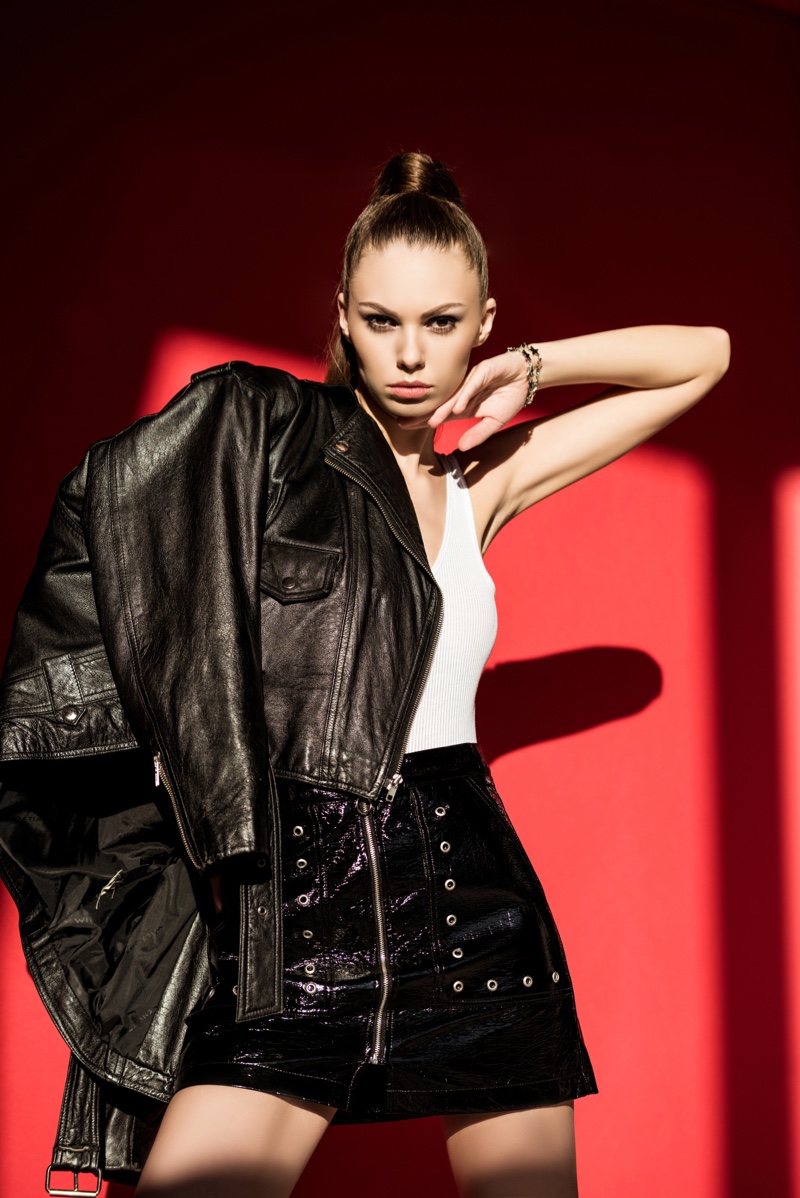 3. Leather on leather
Fall is the perfect season to experiment with thicker fabrics, and leather has been an obsession of numerous designers across the years. Wool, tweed, and thick cotton may seem like proper choices for the cold season but how do you feel about leather and some more leather?
This fall, Alexander McQueen brings leather beyond the tailored jackets and boots we were used to and turns it into everyday wear. From opulent dresses to pants, and even tops, the only way to style leather this season is with accessories made of the same fabric. 
Think big, chunky leather necklaces that resemble the beginnings of the Prodigy band, combined with the iconic Dr. Martens high boots or with any other pair of masculine, hard rock-like shoes.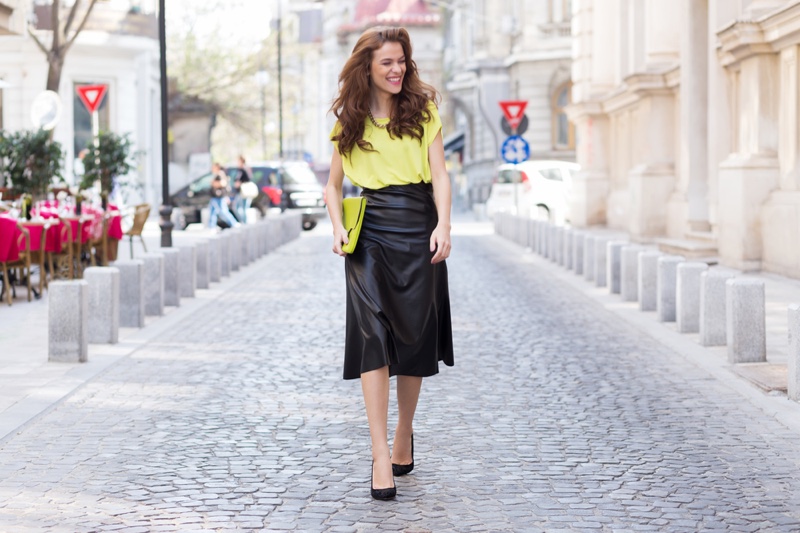 4. Neons
If you thought that neon colors are only designed for the summer beach parties, you were wrong. A runway favorite in the past seasons, neon shades make a sweet comeback just in time for the holiday season. However, instead of focusing on just one mad color, this fall you have the chance to bring your inner disco diva back to life. 
As we previously mentioned, the 80s and early 90s remain a big source of inspiration for many designers, and neon colors seem to mix perfectly with thigh-high leather boots and a masculine-inspired tailored suit. In a world of fifty shades of beige and brown, dare to be bold with neon pink, green, yellow or even two colors combined.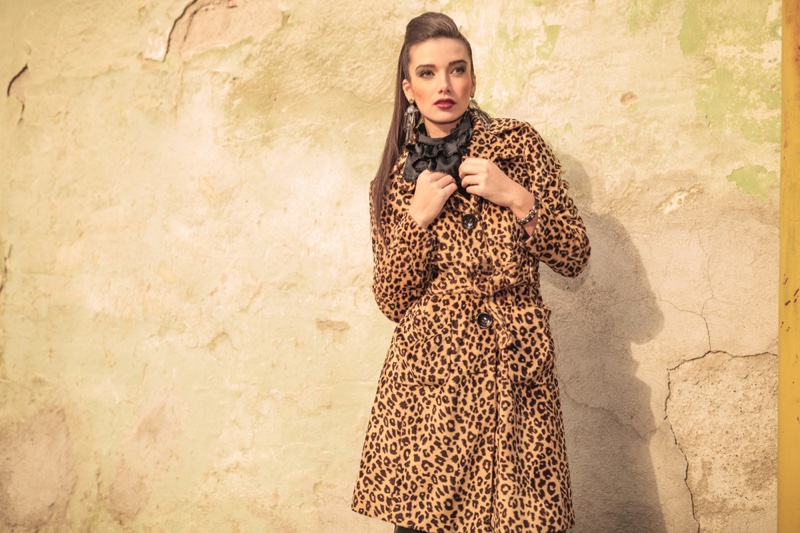 5. Statement animal print
We did say the 80s are back, right? Channel your inner Peg Bundy with some bold leopard print worn on the outside. Don't just stick to your regular pop of "Roar" by adding a belt or a pair of pony skin animal print shoes. Go big or go home or, in this case, bring an oversized trench or coat in the signature print. 
Everything is possible in this fantasy of fake leopard coats, leather, and neon colors, so why not make the most of the new season? Choose to combine your signature coat with an all-black outfit as seen on Alexander Wang or, on the contrary, be bold like Paco Rabanne suggests. Who knew snake print and leopard print could actually go together? With leather and a purple neon turtleneck.