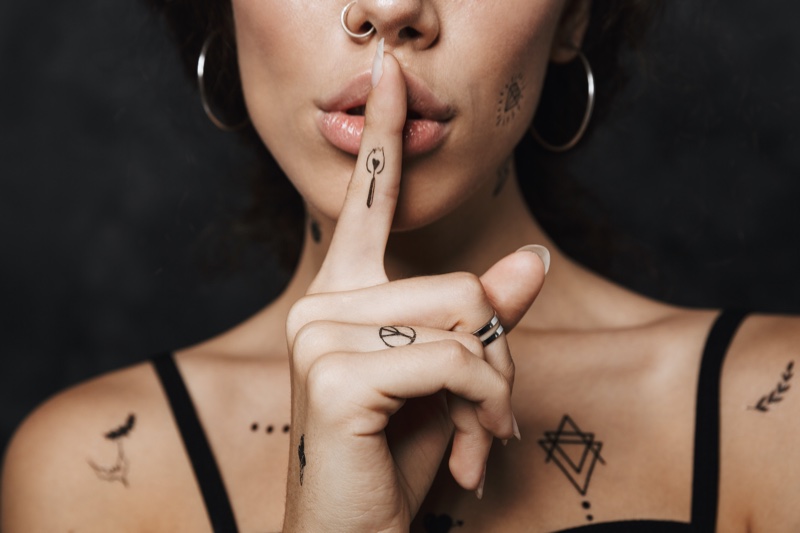 Finger tattoos are common for both women and men. In recent years, finger tattoos for women have emerged in popularity; due to their small size and single-digit location, these unique designs are renowned for conveying a personal touch. Whether crafting an intricate piece or a simple symbol, the possibilities with finger-inkings abound – they elegantly represent meaningful messages while remaining tastefully subtle.
Whether you want to express yourself or make a fashion statement, tattoos are the perfect way for people to do both. Tattoos can be bold or tiny depending on the part of the body that is being inked. There is always a specific kind of tattoo that is suitable for everyone, and all for different reasons. Below are some types of finger tattoos that you can try out based on your preference.
1. Ring Finger Tatttoo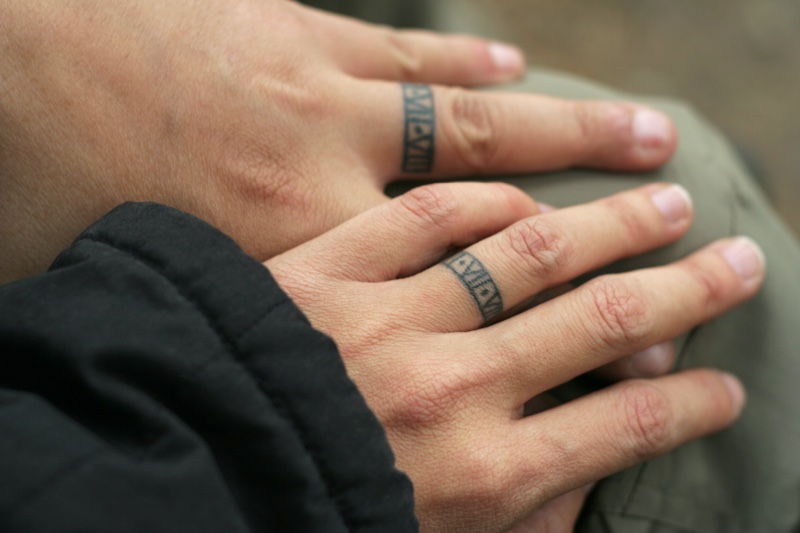 Embellishing your ring finger with a tattoo is an exquisite symbol of trust and fidelity, often seen among couples who opt to ink matching designs on their fingers.
Some couples opt to get matching tattoos on their ring finger for their weddings rather than going through the trouble of getting rings. Constantly worrying about the possibility of misplacing their ring has led them to believe that getting a tattoo on their ring finger is the most reliable option.
The tattoos for these couples might be ring art or any other kind of matching art. This does not mean that tattoos on the ring finger are only meant for couples who are getting married. If you desire to get a tattoo on your ring finger, then by all means, go for it!
2. Small Finger Tattoo
Tiny tattoos are always in fashion and often make the perfect statement of art on your finger. With just a small design, you can create an elegant look that will last for years to come.
If you're looking for a tattoo that isn't too big and won't be difficult to conceal, then mini symbols, initials, or small shapes are all great options.
Body art doesn't have to be outrageous or significant in size. A tiny tattoo on your finger can embody as much significance and character as any other bigger, more intricate design. It's all up to the individual wearing it—choose arts that reflect who you are and what matters most to you so that every time you glance down at your ink-decorated skin, its meaning is never forgotten.
3. Cute Tattoo
With so many choices for cute finger tattoos, beauty truly is in the eye of the beholder. One person's definition of cute may not be seen as such by someone else – it's all about personal preference!
To find the ideal cute tattoo for you, consider keeping it small, especially if it's going on a tiny area like your finger. After all, one does not have much space to play with when inking their fingers compared to something like their back or chest.
It is recommended that you choose simple art to be done on the fingers. When selecting a tattoo for your fingers, opt for single-lined designs that are both stylish and petite. Avoid bulky or dimensional tattoos, as these may not be suitable for the size of your finger.
4. Side Tattoo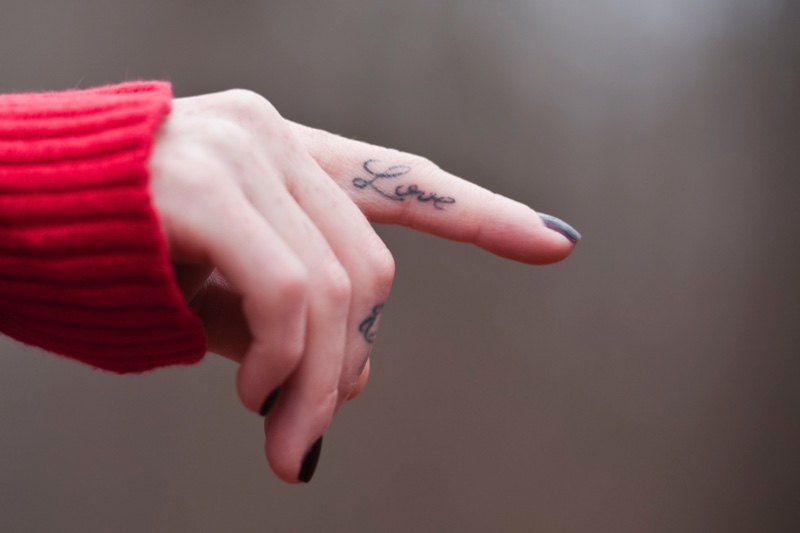 Are you looking for something discreet on your finger? Side tattoos are perfect in that regard. These subtle pieces of artwork can be kept hidden beneath other fingers, making them almost unnoticeable until you choose to reveal them. The best part is you control when and how often the tattoo will be seen!
For this kind of tattoo, you can get a secret message or a mysterious artwork that only has meaning to you as a person. You can also get cute art on the side of the finger just for fun.
Couples often opt to get side tattoos on their fingers, usually opting for words that complete each other when they join hands. This is a romantic way to show eternal love and commitment while being able to express it discreetly.
5. Inner Finger Tattoo
Open your palm, and you can admire the inner finger tattoo. If you wish to conceal it for any reason, simply close your hand. This is the perfect design for those who seek subtle body art that only they know about.
Conclusion
Finger tattoos for women are a great way to express yourself and your individuality without making too much of a statement. Whether you want something cute, small, or hidden on the side of your finger, finger tattoos can be both beautiful and meaningful for anyone who chooses them. If you're looking for finger tattoos for women that embody style and sophistication, consider getting one today! With so many designs available out there, finding the perfect finger tattoo is just around the corner.