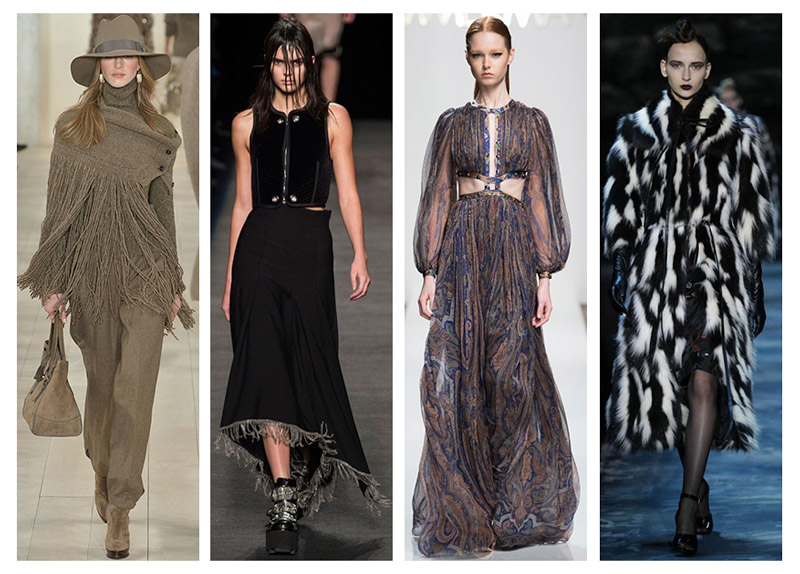 New York Fashion Week just wrapped, and why not take a look back at the fall 2015 season's biggest trends? This season found a resurgence of the 1970s trend from spring, a newfound appreciation for goth chic and much more. Recap five fall trends below!
The 70s Are Back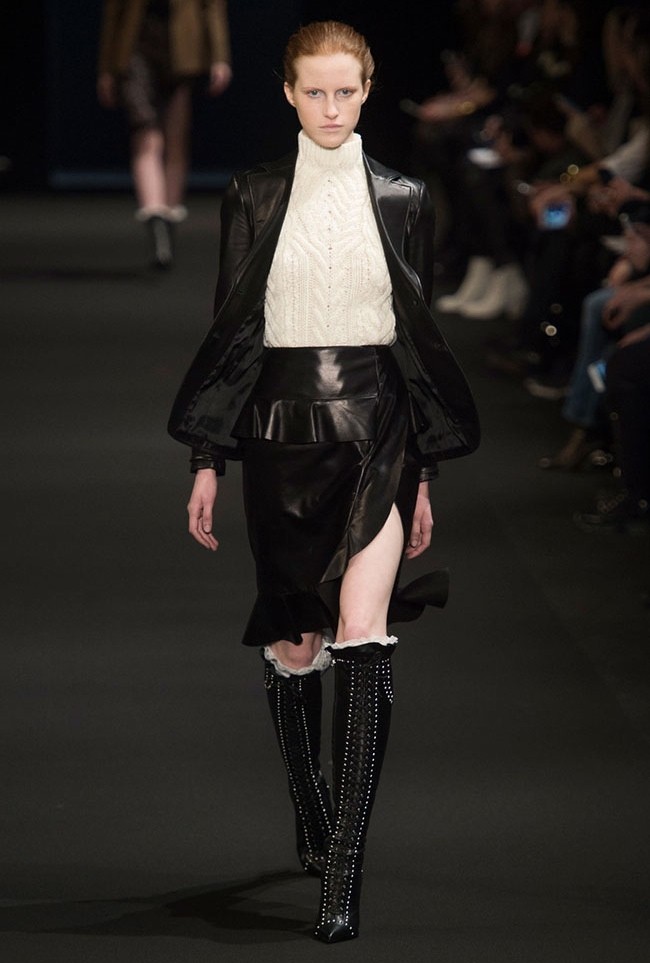 The 1970s came back with a vengeance after also taking over the spring-summer 2015 season. Altuzarra showcased a sexy version of the 70s trend with knee-length boots, high slits and lace blouses in white. Paired with boho and saddle bags, the decade was celebrated to the fullest by the designer.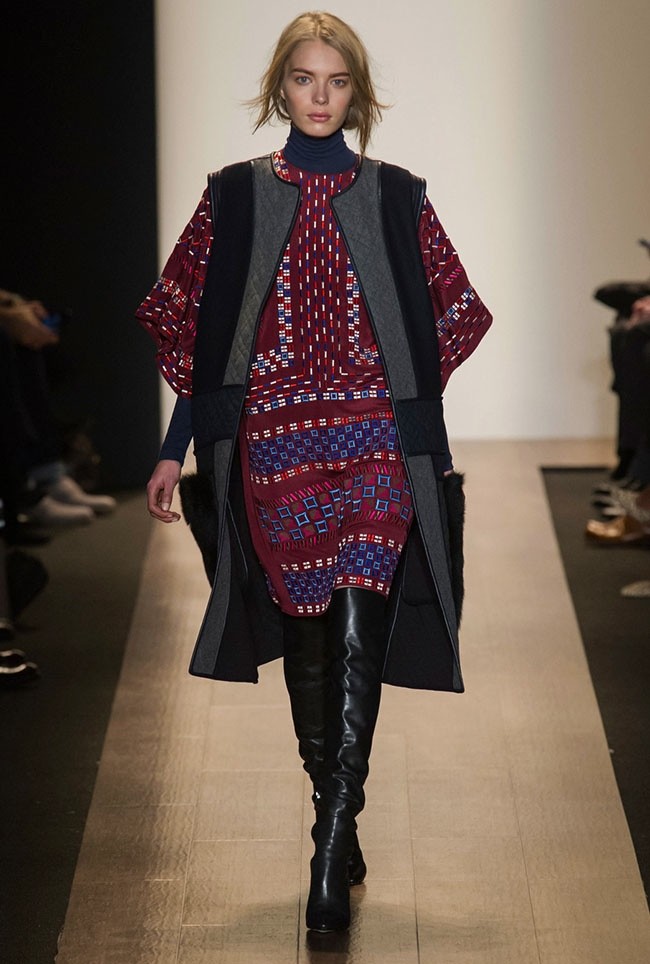 The 1970s Are Back—BCBG Max Azria designers Lubov and Max Azria were inspired by a California, bohemian fall for their latest collection. Eclectic prints, soft layering and rich colors were all trademarks of the autumn season.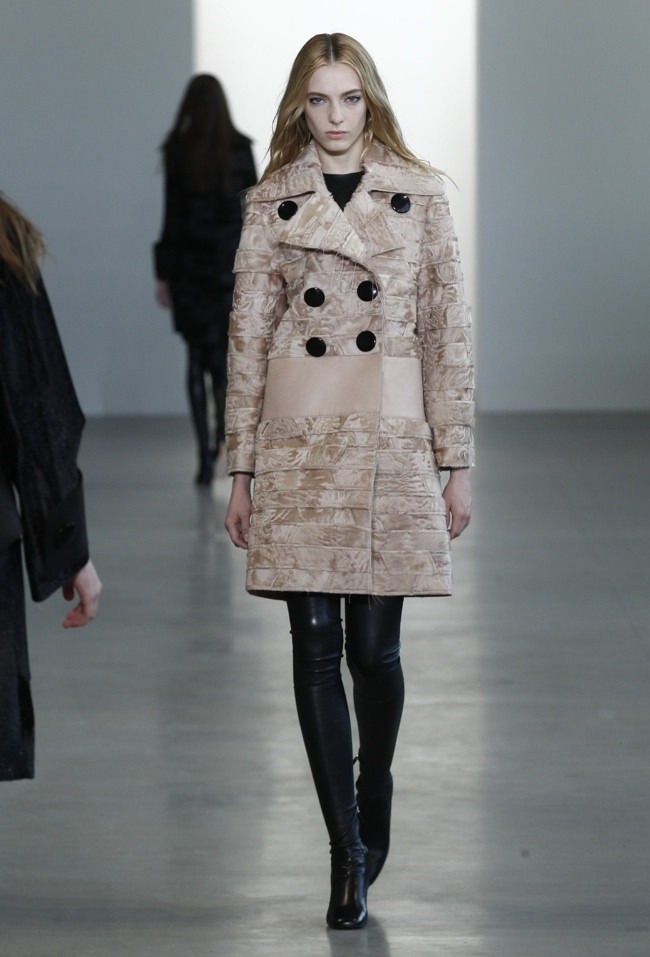 The 1970s Are Back–Women's creative director of Calvin Klein Collection, Francisco Costa, was inspired by the late 60s and early 70s for the label's fall-winter 2015 outing. Shift dresses, trench coats and free-shaped dresses were all updated in modern textiles for the new season.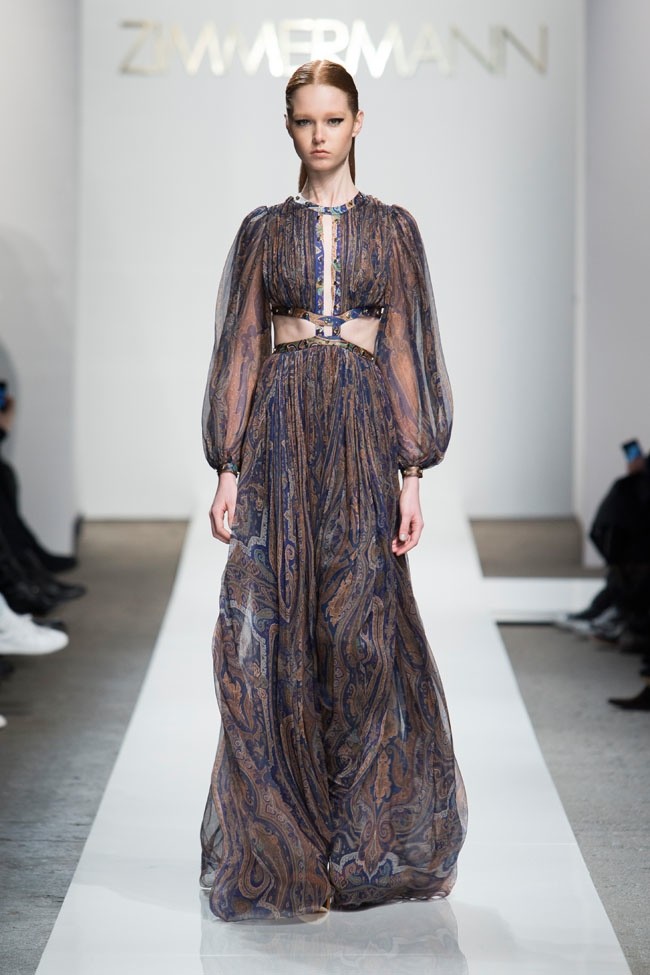 The 1970s Are Back–Australian brand Zimmermann fully embraced the 1970s with billowing maxi dresses and vibrant colors. Ruffles, pleats and funky color combinations aided the retro vibe of the fall-winter 2015 season.
Fur Features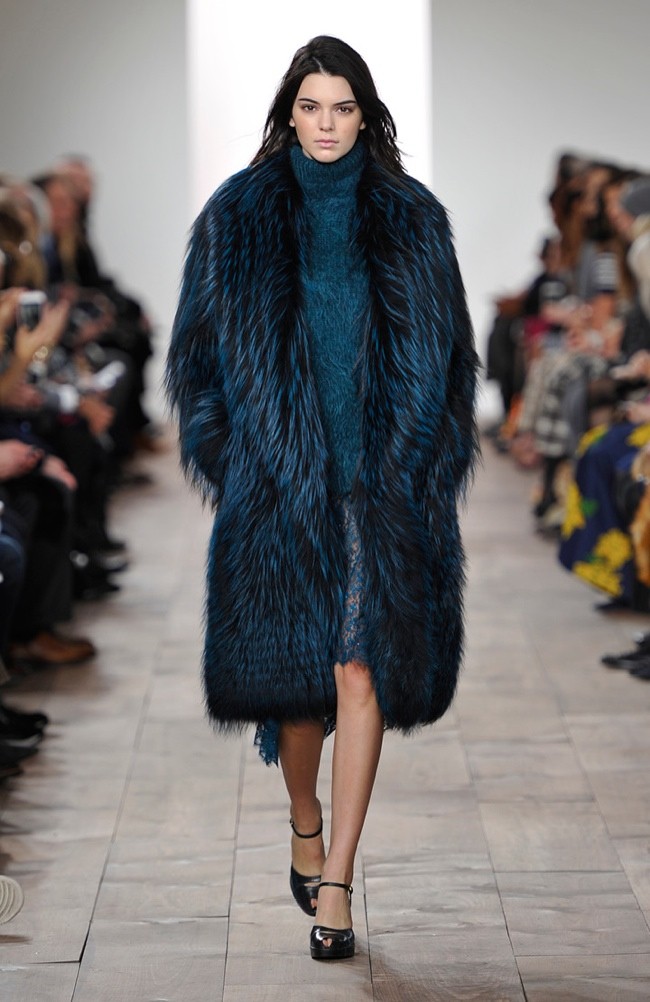 Fur was back in a big way on the New York runways. Designers like Michael Kors took on the trend with everything from minimal details to bold colors. The skin adds another dimension to autumn looks as well as a sense of bygone luxury.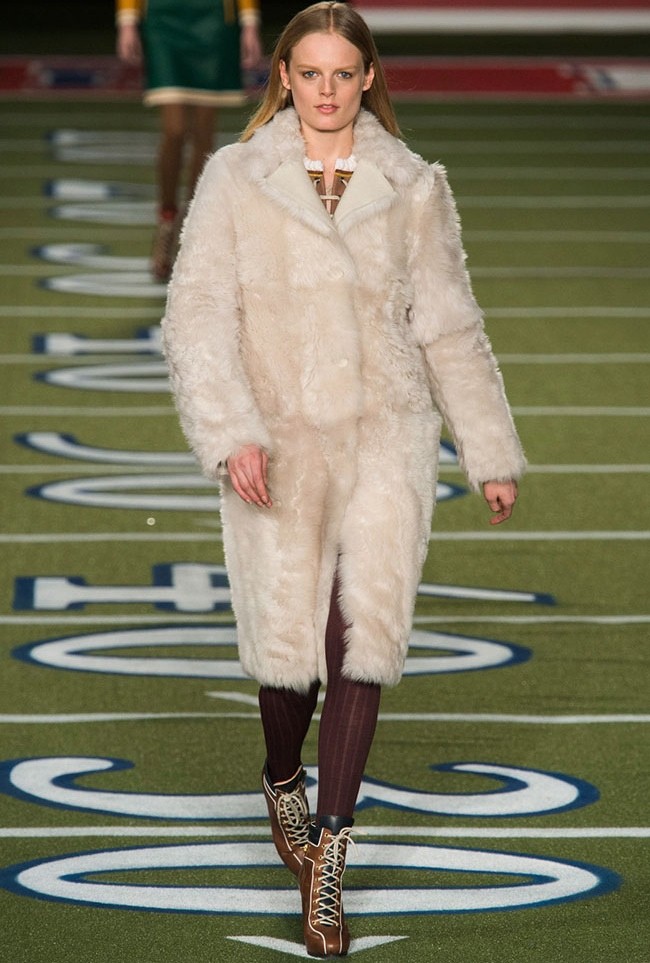 Fur Features–Celebrating his brand's 30th anniversary, Tommy Hilfiger presented a fall-winter 2015 collection with a sporty, collegiate theme. But that did not stop him from creating glamorous looks with the addition of fur coats.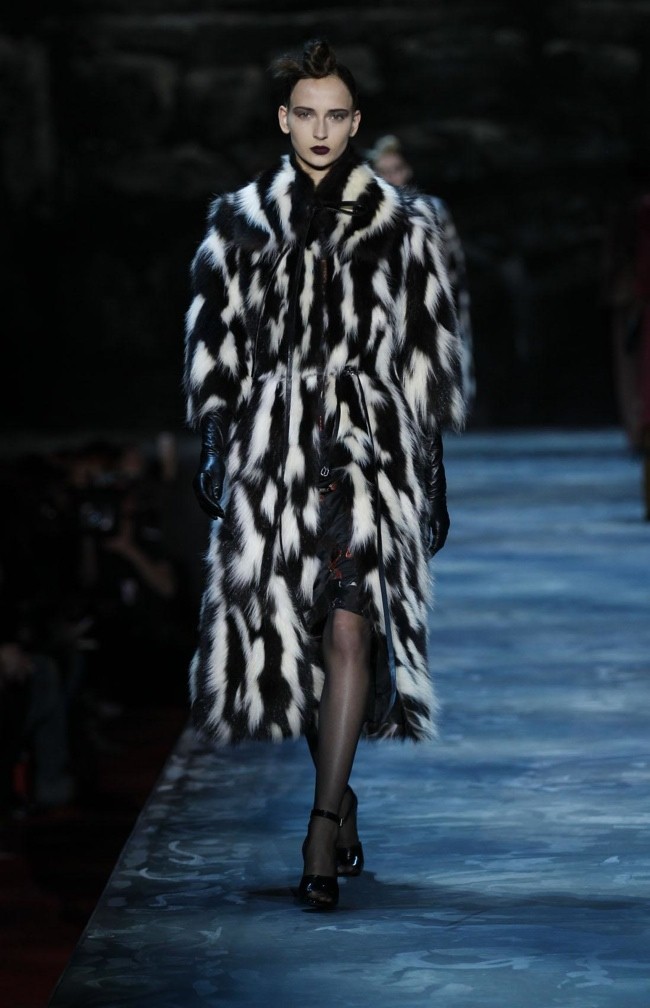 Fur Features–Inspired by Diana Vreeland, the fall-winter 2015 collection from Marc Jacobs evoked the luxury of the 40s and 50s and this included multi-colored fur looks. The bulky shapes made for a dramatic statement on the runway.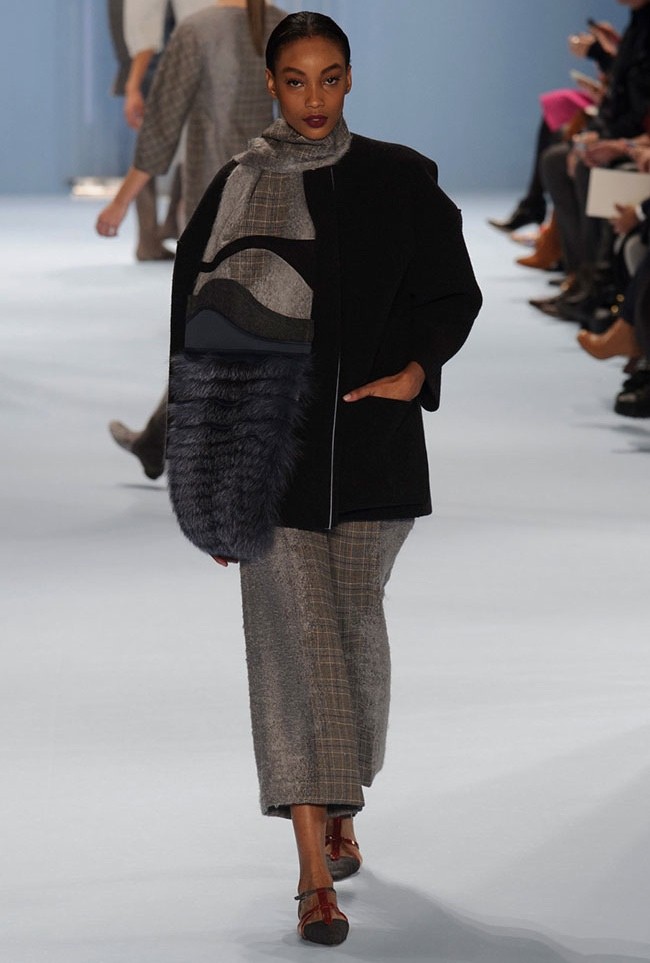 Fur Features–Known for her ladylike designs, Carolina Herrera added touches of fur to some looks for a touch of retro glamour. From stoles to arm warmers, Herrera knew how to bring some coziness to the fall season.