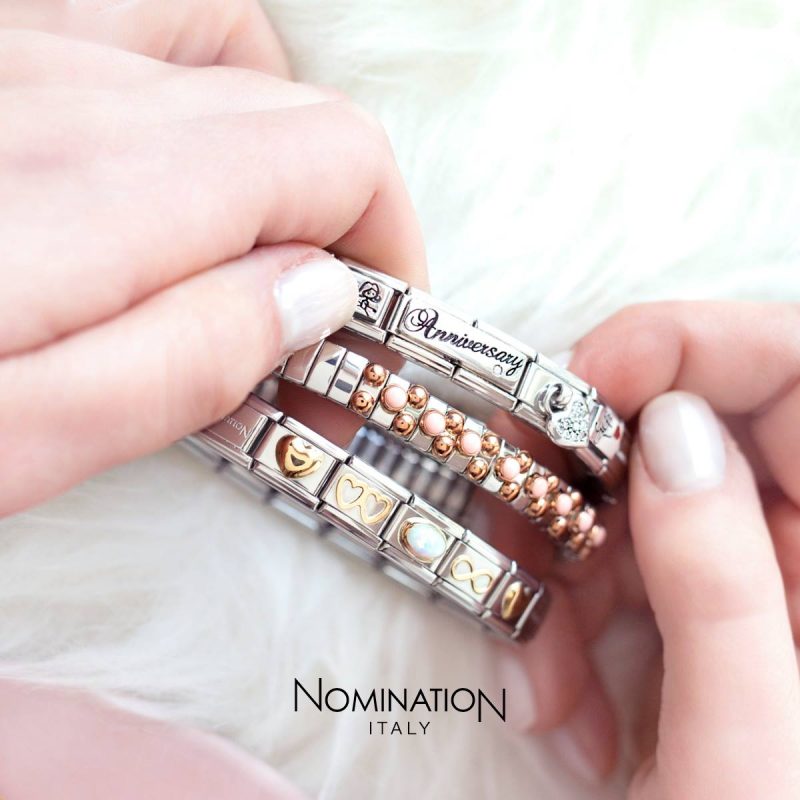 In recent years, the production of all kinds of objects has been oriented towards a mechanization process with the inescapable consequence of having products that are all identical. It is no accident that engraved bracelets are fashion accessories, both beautiful and elegant, as well as merely expressing one's taste. What do you think about personalized objects?
Engraved bracelets
We think that personalized items such as jewels are exceptionally accurate creations, a symbol of elegance and charm. In everyday life without realizing it, jewels accompany us during our days and become a part of us, up to the moment where without which we would feel naked.
Personalized bracelets have also become a symbolic gift to express feelings and ties, and it is not doubted that bracelet with engraving is a magnificent and creative gift idea. Perfect for leaving an indelible and immortal memory in the life of a loved one.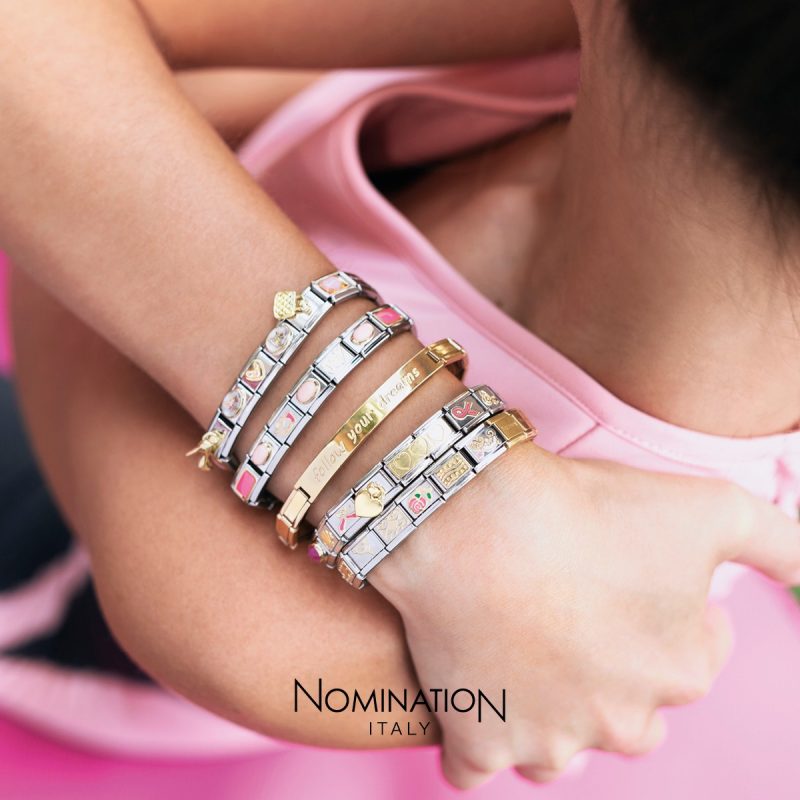 Engraved bracelets for all occasions
On Nomination's website, you can create your bracelets with engraved phrases choosing among all shapes and colors that express the character and soul of the person destined to wear them, release charm and function as tools of seduction.
For the best friend of the heart, for example, the perfect gift idea is an exclusive bracelet, with a unique and fashionable design, not without a touch of sweetness: The Special Edition Bracelet in Silver and Brass, from Nomination Jewels,  with its beautiful cascade of hearts, is the right thought for a special occasion. Choose to give yourself a gift too: wearing the same friendship bracelet will make the bond with your best friend stronger than ever!
And why not give the Composable "Nomination" Bracelet with rose gold details as a present, it could be just the right choice for Mother's Day, or for her birthday that is maybe around the corner! Among the protagonists of this bracelet is the plaque with the engraving "I love mum" and the charm with the symbol of the heart.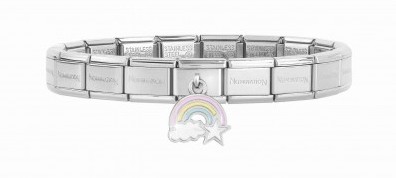 Bracelets are the beauty instruments most appreciated by women because there is an infinite variety of them, for all tastes, for all ages, and all pockets. It's a dream come true — bracelets with engraved sentences.
The personalized silver bracelets allow you always to do it with elegance and extreme finesse, and they highlight the personal feminine charm. Specially created according to your specifications, the final result will undoubtedly be highly appreciated.
Thus, silver, from a timeless noble material, becomes a sign of refinement, charm, and class, indicating a desire to highlight one's role within society. That everyone knows dwells, quite rightly, in the spirit of a woman.
Now that you have information enough to create or choose the engraved bracelet of your life: for a degree, a communion, or a confirmation. Even more, for a wedding or an anniversary: boys and girls, men and women, mothers and grandmothers. No limitations!
It is an object that we will always carry with us, night and day at any time, and that will always remind us of a feeling or a particular person.