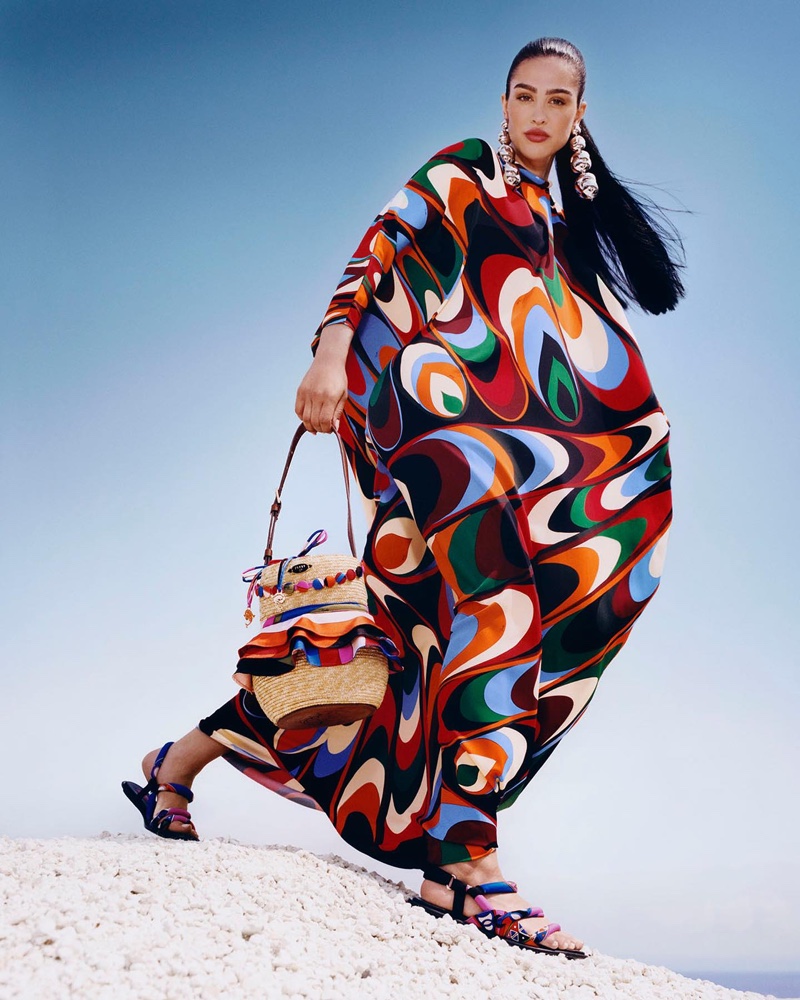 Stepping into Emilio Pucci's fall 2023 "Supernova" campaign is like setting foot on a new planet, one that defies the conventions of time and space. Fronted by the striking Amelia Gray Hamlin, the collection pays homage to Space Age influences and the Italian designer brand's storied prints.
Emilio Pucci Fall 2023 Campaign
Shot by Eddie Wrey in the surroundings of Ponza, Italy, the Emilio Pucci fall 2023 imagery evokes a sense of otherworldliness. Each frame captures an array of vibrant optical prints on caftans, bodysuits, and bodycon dresses, all styled by Imruh Asha.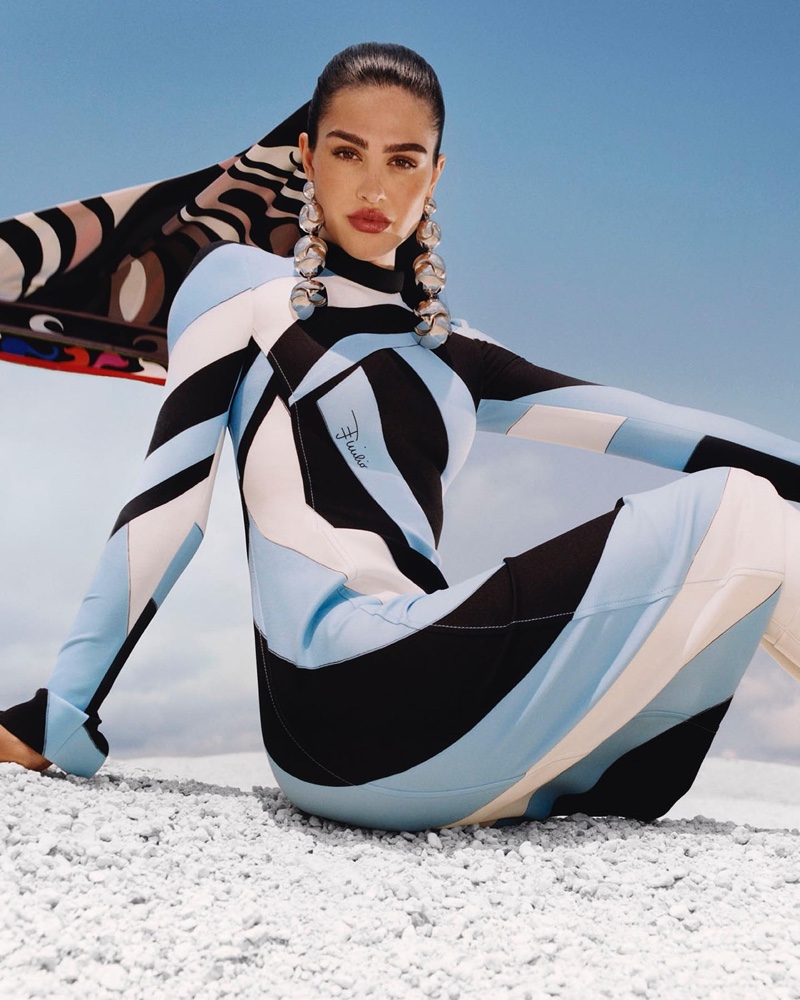 Tied scarves grace Amelia Gray's hair, while statement earrings and sleek bags punctuate the ensembles, adding dashes of sophistication. Al Dente, the team behind the campaign's creative direction and production, reveals a symphony of contemporary flair and classic elegance.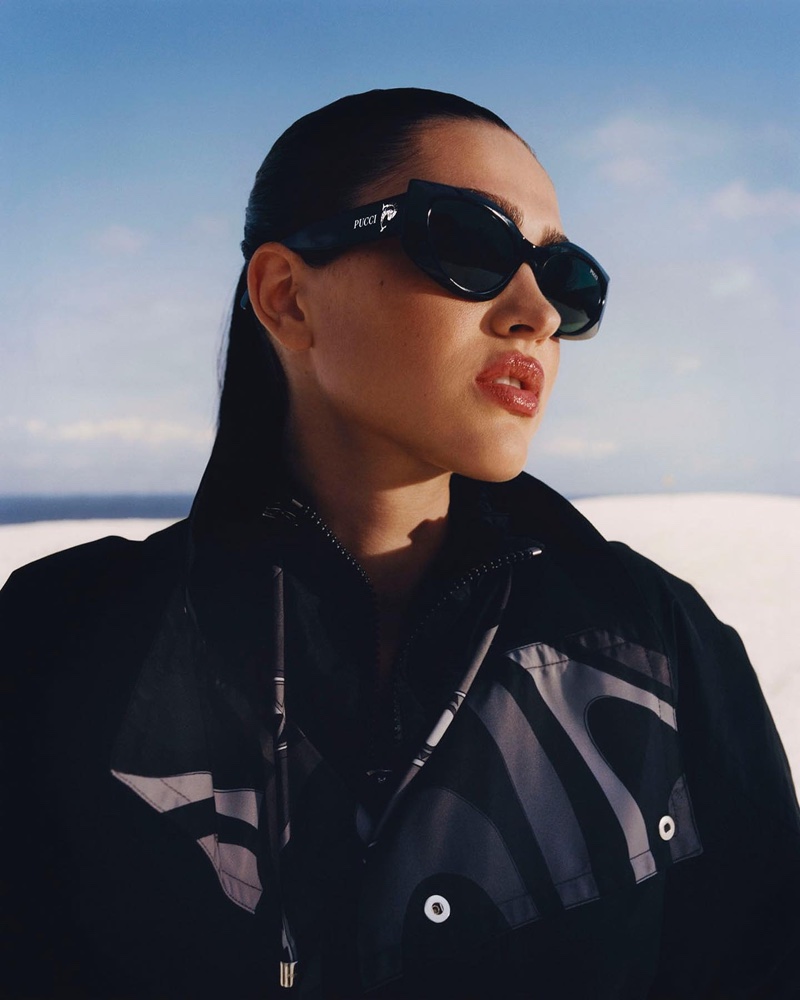 It's a universe where fashion ascends to a higher plane, where each garment speaks its own language. Pucci's iconic caftans are rewritten for the modern age, exuding both comfort and luxury with each fold and flow. It's a continuation of the Initials E.P. collection, released earlier this year.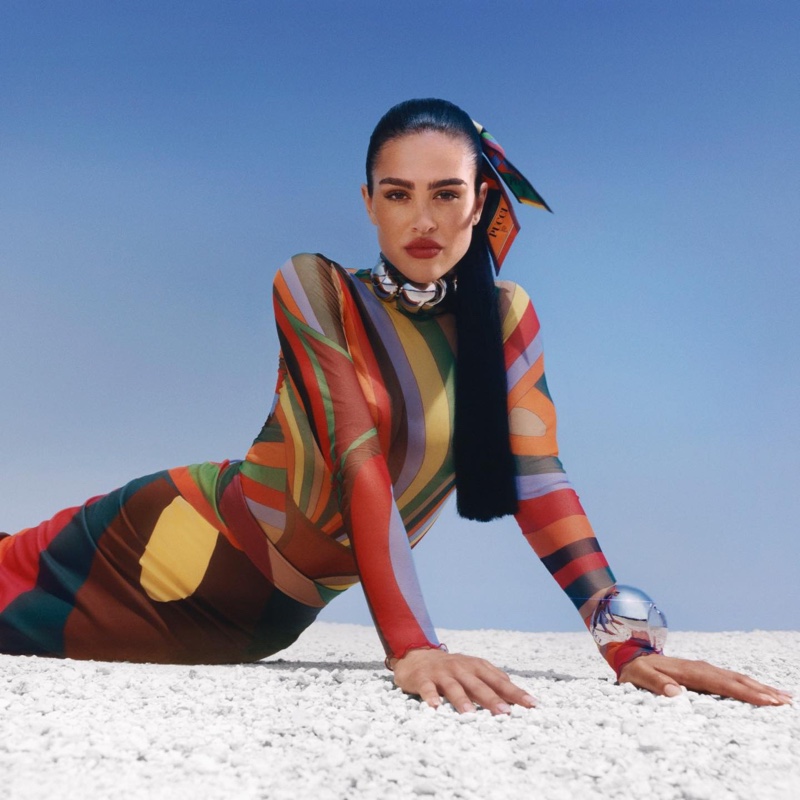 Its landscape is filled with artfully printed skirts, modern reimaginings of classic garments, and an overarching theme of innovation. It's a collection that invites you to step into a world where tradition meets modernity and style truly meets substance.